In preparation for Camp Bestival I've been thinking about appropriate footwear for everyone. Trying to predict the weather and also what we will be up to during our time at the festival.
I decided that we can't possibly manage without our wellies. Who goes to a festival without their wellies, or in our case, six pairs of wellies?
Then I was thinking about the shower and toilet situation, and also thinking about what happens if, shock horror we have some warm weather.
I decided that flip flops were another key item, easy to pack, light, comfy to wear, handy for showers and middle of the night loo runs but also nice if the weather is good. We do love a good flip flop in our family and most years I go straight from boots to flip flops with nothing in between.
For the smallest members of the family they can be more of a hindrance, hazard even, so we don't bother with them but the rest of us will be taking our Havaianas with us.
These are super comfy and really easy to clean if/when they do get messy. They come in so many colours and styles, for men, women, children, even couples getting married can have special white ones with a wedding pin.
You can do a his and hers theme, or little and large theme, and have perhaps matching mother and daughter flip flops? They have some really fun styles, so why not check out the fancy footwear available. They are also the perfect finishing touch to so many fancy dress outfits.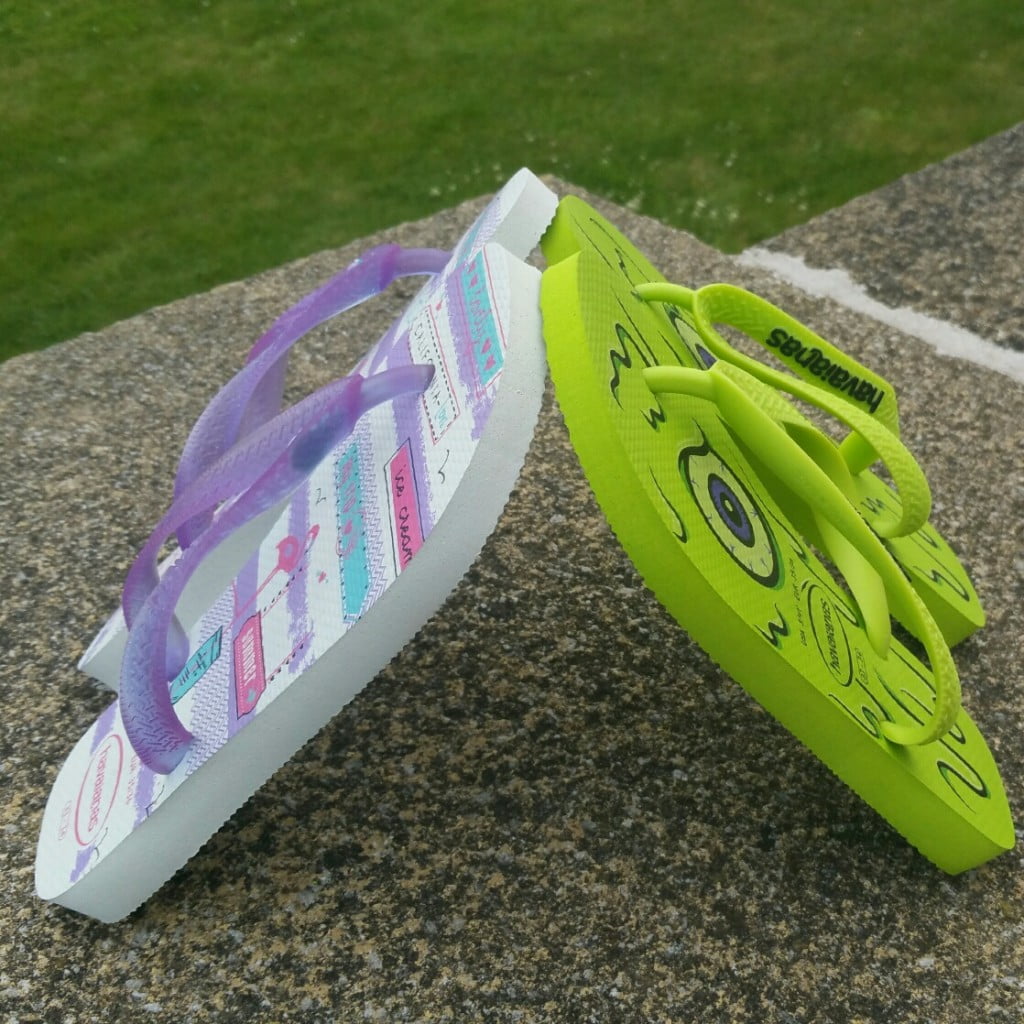 Trainers I think are also must as well, from a comfort and practical point of view, but I don't want to end up with loads of shoes no one wears so it's a bit of a balancing act really, trying to decide what we will or won't wear.
Whatever the weather, there will be lots of walking involved, so all the footwear has to be stuff we can all walk around in for hours.
How do you juggle the footwear situation when you go away? Do you pack everything you own or are you selective? Do you think flip flops are an essential item?