Potty training, much like parenting itself is a journey. A journey unique to every child.
So far I've potty trained three children and still have one to go.
Each child has been totally different, but the most important lesson I have learnt as a parent is not to rush them and to try to relax.
As a first time parent I tried to rush my first child into potty training at exactly two years of age. It was hard work and she wasn't ready, and consequently it took ages to nail the daytime. Nighttime was totally different and she was dry at night instantly.
With my second child I was much more relaxed and promised myself I wouldn't rush him.  As a result, he was super easy and just started climbing on the toilet one day. Nighttime was a different story and took much longer.
With my third child, he just wasn't keen at all so I just left it and decided to wait until he turned three. Two weeks before his third birthday he woke up and announced he was wearing big boy batman pants now and that was that. It basically took two days and has been super easy. He takes himself off to the potty or toilet and I don't have to ask or remind him, he will either say if we are out that he needs to go, or when at home just potter off on his own.
Nighttime is hit and miss. Sometimes he's dry in the morning and sometimes he's not, but I'm really not concerned about that at the moment.
At 18 months our youngest used the potty a few times and now at 22 months he knows exactly what it's for and will ask to sit on it. He potentially might be really early but that will be his choice not mine.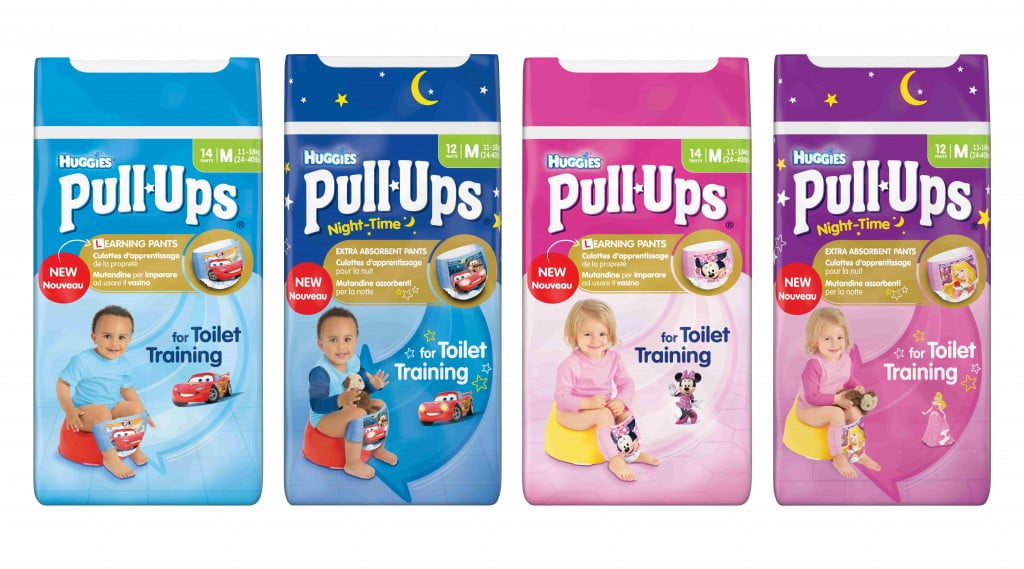 Potty training is much more than saying goodbye to nappies. It's integral in shaping your child's feelings of self-confidence and independence, making it one of the most important developmental milestones of this age.
Every child is different and what works for some doesn't always work for others. There's a lot of conflicting opinions and advice out there, and family and friends also have their own experiences. All of this information can feel overwhelming.
To help you and your little one get set for success, Huggies have worked with renowned child psychologist, Dr Heather Wittenberg, to develop the Huggies® Pull-Ups® 6 Steps to Potty Success. Based on the most practical, helpful and science-based tips, the Huggies® Pull-Ups® 6 Steps to Potty Success makes potty training the exciting learning partnership that it should be. With this tool, Huggies are here to help you through every challenge and support you along this new journey.
To help with this we have one potty training bundle of a pack of daytime and a pack of nighttime pulls ups to giveaway to one lucky reader.
Just enter the easy widget below, UK entrants only please.
Win a Huggies Potty Training Bundle