Messy play is always something I've done with the children. It might be water, sand, paint, mud, noodles, or just baking ingredients when they are cooking, but I've always made sure we've done activities like this.
There are so many developmental benefits of messy play, but I also always see such sheer joy on their faces, it is worth is just for that. They've learnt about texture and colour, they've felt what wet and slimy is, they've learnt about cause and effect – so what happens when we mix eggs and flour, or sand and water. They've learnt about how their clothes get clean afterwards and the patterns they can make when painting with their hands or feet.
Sandy bottoms like this one are the norm at our house.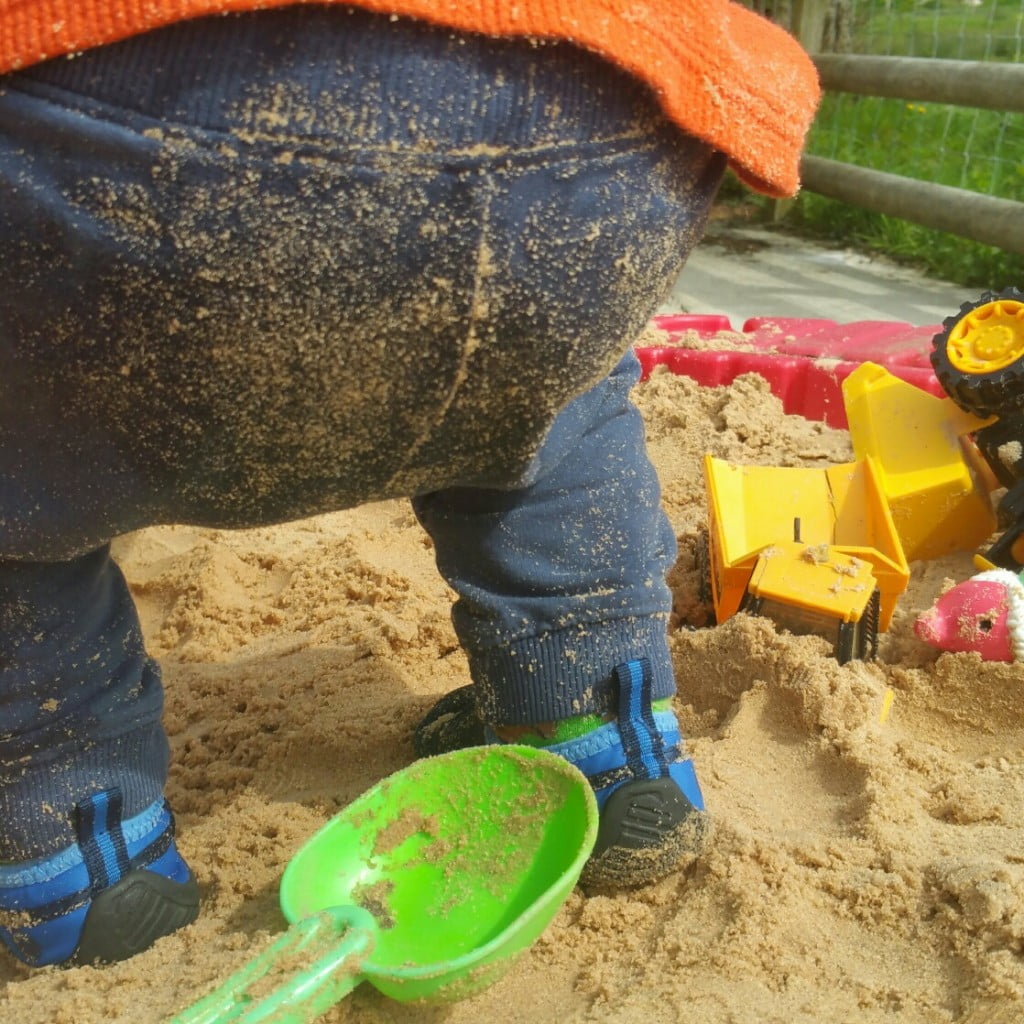 My attitude has always been that is always cleans up and getting messy is an important part of childhood.
I know that plenty of parents don't think this way, and I often hear parents saying that their children do messy play at school, or nursery, or playgroup, or grandma's, so there is no need for them to also do it at home.
I've also seen parents have full on meltdowns about children getting messy at school/nursery/playgroup and actually telling their children off for getting messy. My initial though when they are messy is that they've had a good day.
I understand that some people can't cope with mess and I like things to be tidy myself, but clearing up mess constantly kind of comes with the parental job description doesn't it?
Clearly, if they have a 'best' outfit on then you won't want it covered in whatever it is they are playing with but that's easily solved by getting changed. I use full waterproof suits when we are outside sometimes and they are great as they clean up really easily.
It does make me feel a bit sad when I see a child really wanting to do something and the parent says no as they have their 'best' outfit on. The other week at playgroup one mum asked the staff not to let her daughter paint because she was wearing her best clothes – why would you ever send your child to playgroup in their 'best' clothes?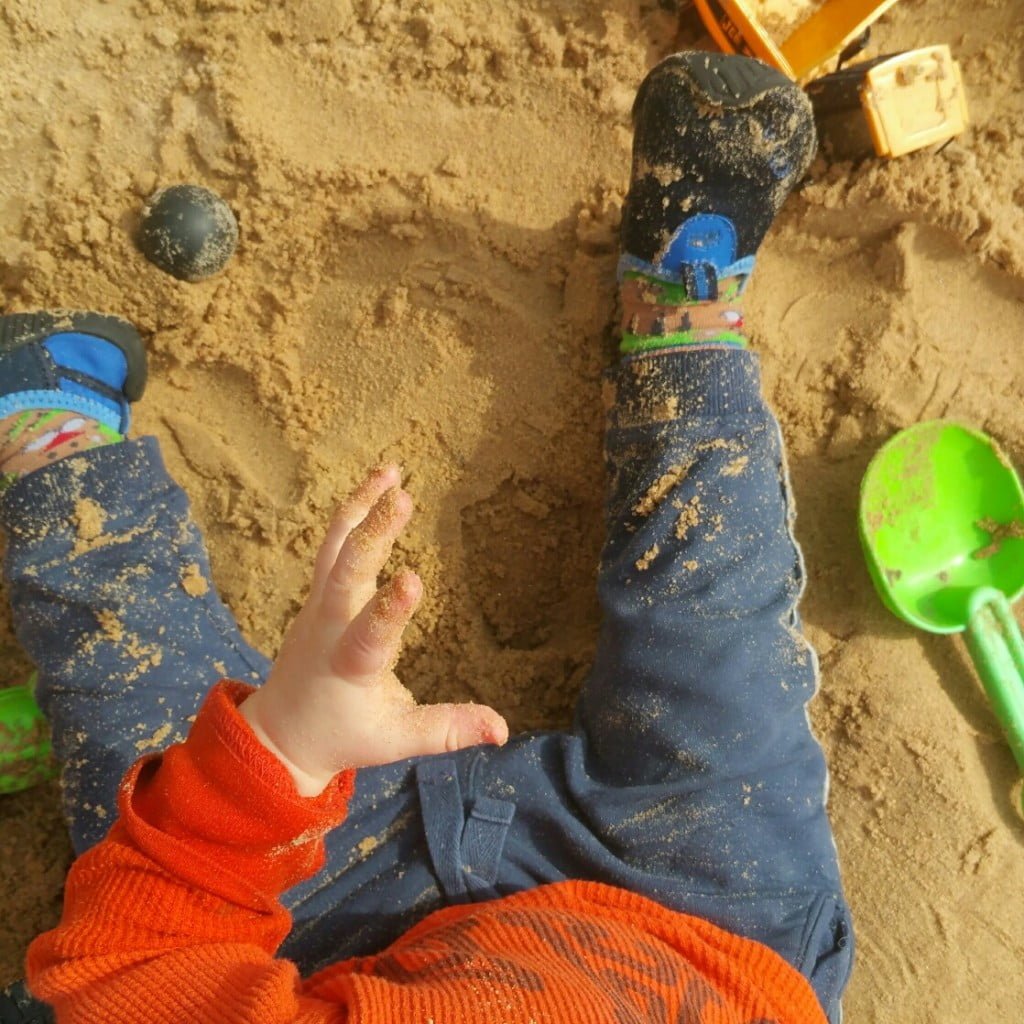 Do you let your children get messy?