Party season is fast approaching for us and a Star Wars party has been requested for the first party of the year.
So what do you do at a Star Wars party then? Watch Star Wars? Apparently you have to dress up and battle with lightsabers ! Oh good grief what have I let myself in for?
After picturing all the things that could possibly go wrong with this, I decided to plan the easiest bit first. The table decorations.
House of Party stock the best range of Star Wars party paraphernalia I've seen and the quality is superb. Including:
Plastic table cloth
Plastic door hanging
Happy Birthday letters
Napkins
Balloons
Plates in different sizes
Plastic cups
Character masks
Party bags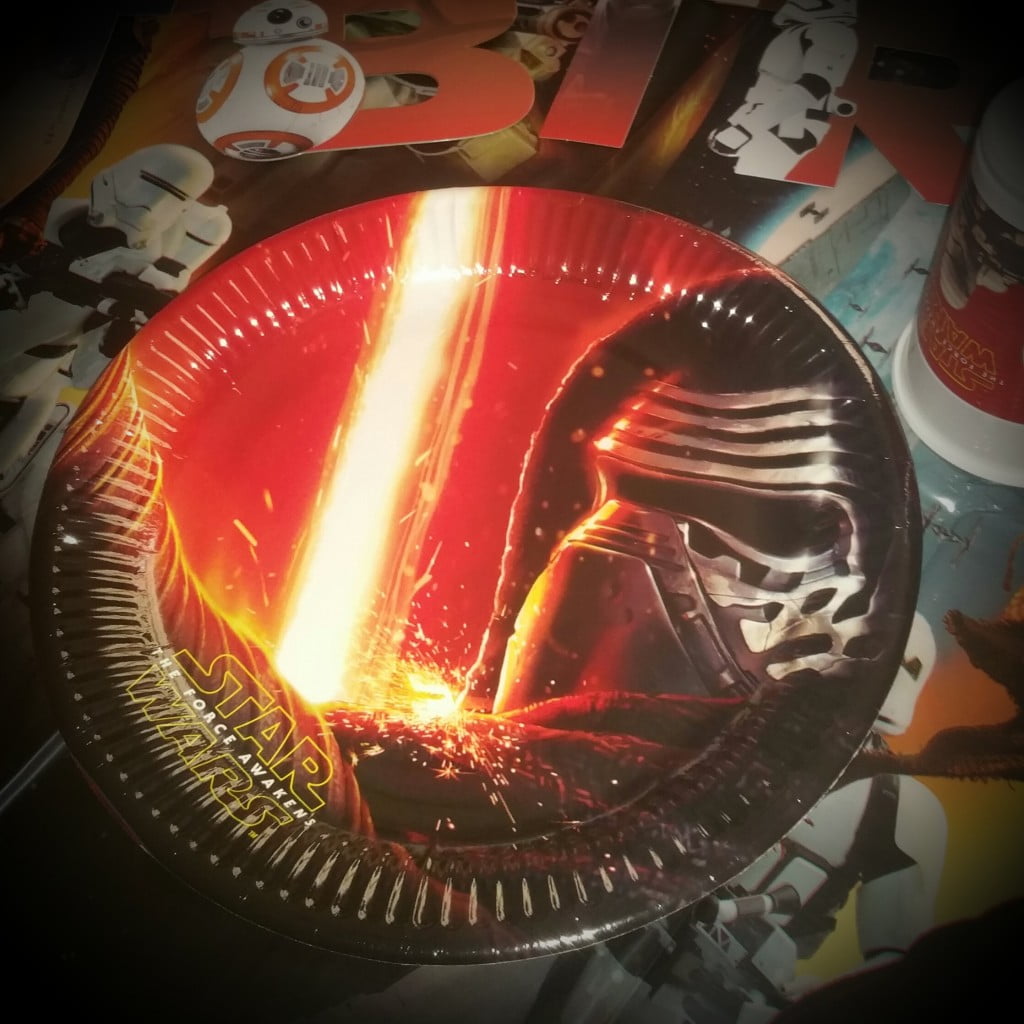 The images are really bold and straight out of the movie so any Star wars fan should love them. The masks are especially impressive, very well made and individually wrapped. You could use these for games, give them out to children who don't want to wear full fancy dress, have them as a party favour, or use them to decorate each person's chair with.
These fit perfectly over the back of our dining chairs so I think we will use them as decorations and then for games after the food has been and gone. Food wise, I'll be stalking Pinterest for ideas but I love the idea of Storm Trooper marshmallows and lightsaber bread sticks.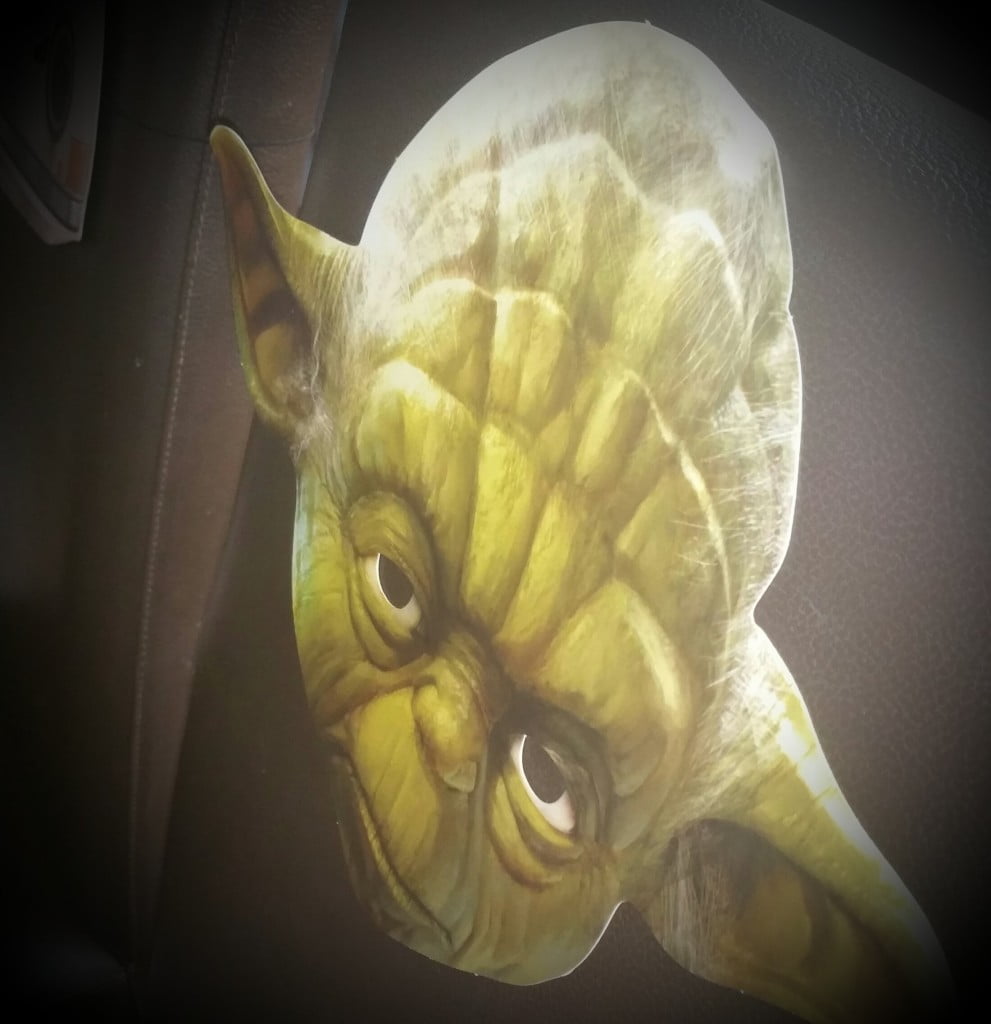 I've got all the Star Wars music from Spotify and will play that through the Sonos and we might even pop on one of the movies during food time. I've been thinking over an over about this desire to "battle" and wondering how the children can do this safely at the party and I decided that woggles or pool noodles as they are also known would be the best bet, wrapped with duck tape and electrical tape. Do you think these will pass? Let the battles commence!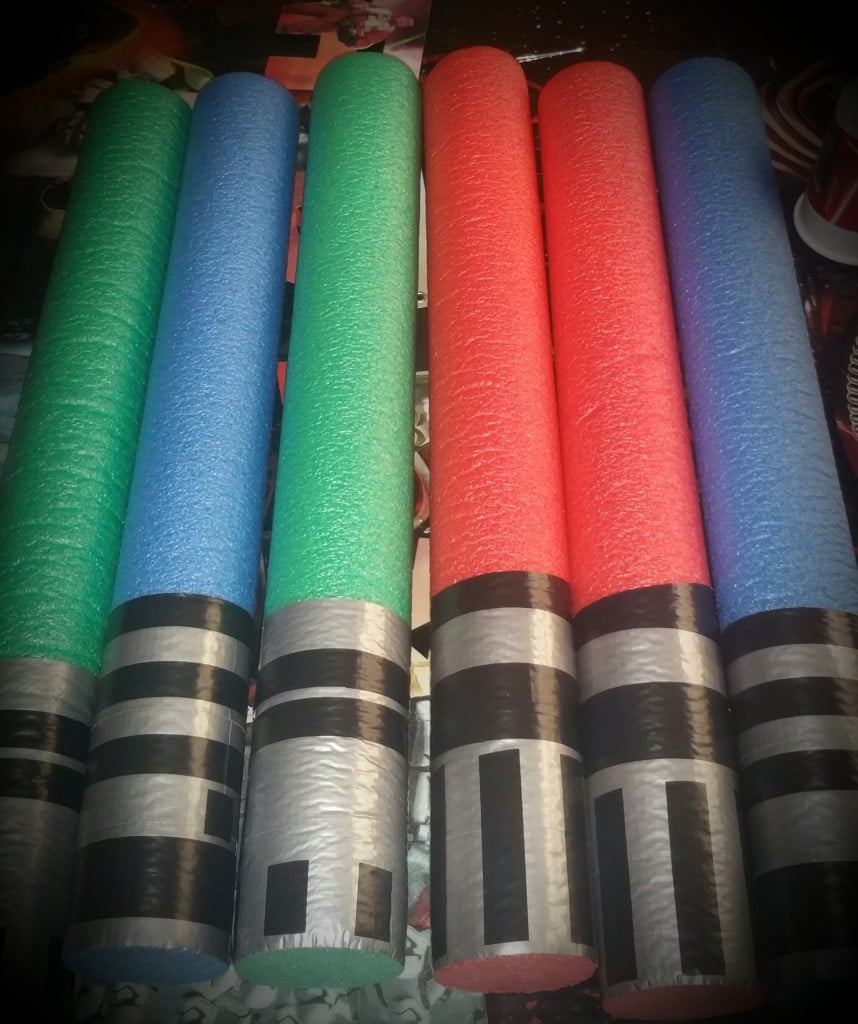 Cake wise, I've been asked for a blue lightsaber, so I'm probably going to adapt a giant swiss roll as part of that and hope that "the force" is with me whilst I make it!
Star Wars fans of course love Star Wars gifts and with the new movie being recently released, there are also an abundance of Star Wars related toys to accompany the launch. Argos stock a huge range of things and although they do have the LEGO and the new DVD they also have all sorts of other bits and bobs too.
When the party is over and there is less chance of any injuries or broken bits and bobs, you might want to produce a lightsaber that goes beyond my pool noodles! How about this extendable lightsaber? This Bladebuilder Lightsaber is the ultimate weapon of the heroic Jedi and the sinister Sith. When these two forces of good and evil meet in battle, the clash of their blades echoes throughout the galaxy. Grab your Lightsaber and join the fight! Feel like a real Star Wars hero with this realistic Obi-Wan Kenobi Lightsaber toy! With the slide of a button and a flick of the wrist, your Lightsaber toy's blade extends and you're ready to duel.
These are on offer for two for £15 at the moment, so with a couple of different colours the force could certainly be with you. I love the fact that these are retractable as, from a parents points of view, this makes for much better storage. Also the price tag is fair as well.
For a bit more of an indulgent Star Wars gift, what about this remote controlled BB-8? The clever magnetic head moves around on the circular body and he works well on both carpet and hard floor. At £49.99 this is not a cheap gift, but any Star Wars fan is sure to love it, and the rest of the family for that matter.
BB-8 is the spherical, loyal Astromech Droid of the Resistance pilot Poe Dameron. This BB-8 figure rolls in any direction and makes expressive droid sounds as you lead him into adventure, plus he's pretty cute too right? Take care with his antenna as they are quite fragile. This is suitable for children aged four and upwards and is sure to offer hours of entertainment.
If neither of these grabs you, then Argos also have Star Wars costumes for role play, Star Wars figures, loads of choice of Star Wars LEGO, Star Wars vehicles and other remote controlled Star Wars toys like the X-wing fighter. You can even buy an inflatable Darth Vader!
All in all you can be sure that you can harness the force and get to grips with you inner Jedi!
Do you live with any Star Wars fans?