Father's Day is fast approaching – how will you approach gift buying and giving this year?
How do you keep Father's Day personal?
Make something
There's nothing more personal than your child making something. You could get them to make a gift or card for Father's Day this year. If you aren't especially crafty yourself, if your child  goes to playgroup or nursery or school, you could be off the hook as many will end up making something there to bring home in time for Father's Day.
If you are good at making things, you could even make something for your own dad – if you have a talent for making things, or photography even, you might as well use it.
Personalised gifts
Taking personal gifts to the next level, you could use a company like Funky Pigeon to create any number of personalised Father's Day gifts. There's still time to order and get your gifts in time for Father's Day.
They have everything from personalised Father's Day cards, to aprons, matching child/dad t-shirts, mugs, chocolates, cushions, wall art and even…beer!
With prices starting from as low as £1.79, there's something for all budgets too.
All the products are really great quality and they arrive well packaged. I've ordered loads of things from Funky Pigeon over the years  and I've never been disappointed.
I love a good personalised mug and the team t-shirts they do are a bit different and make for a sweet gift. There are tons of gifts you can add messages to, or personalise them with names or memories.
A day out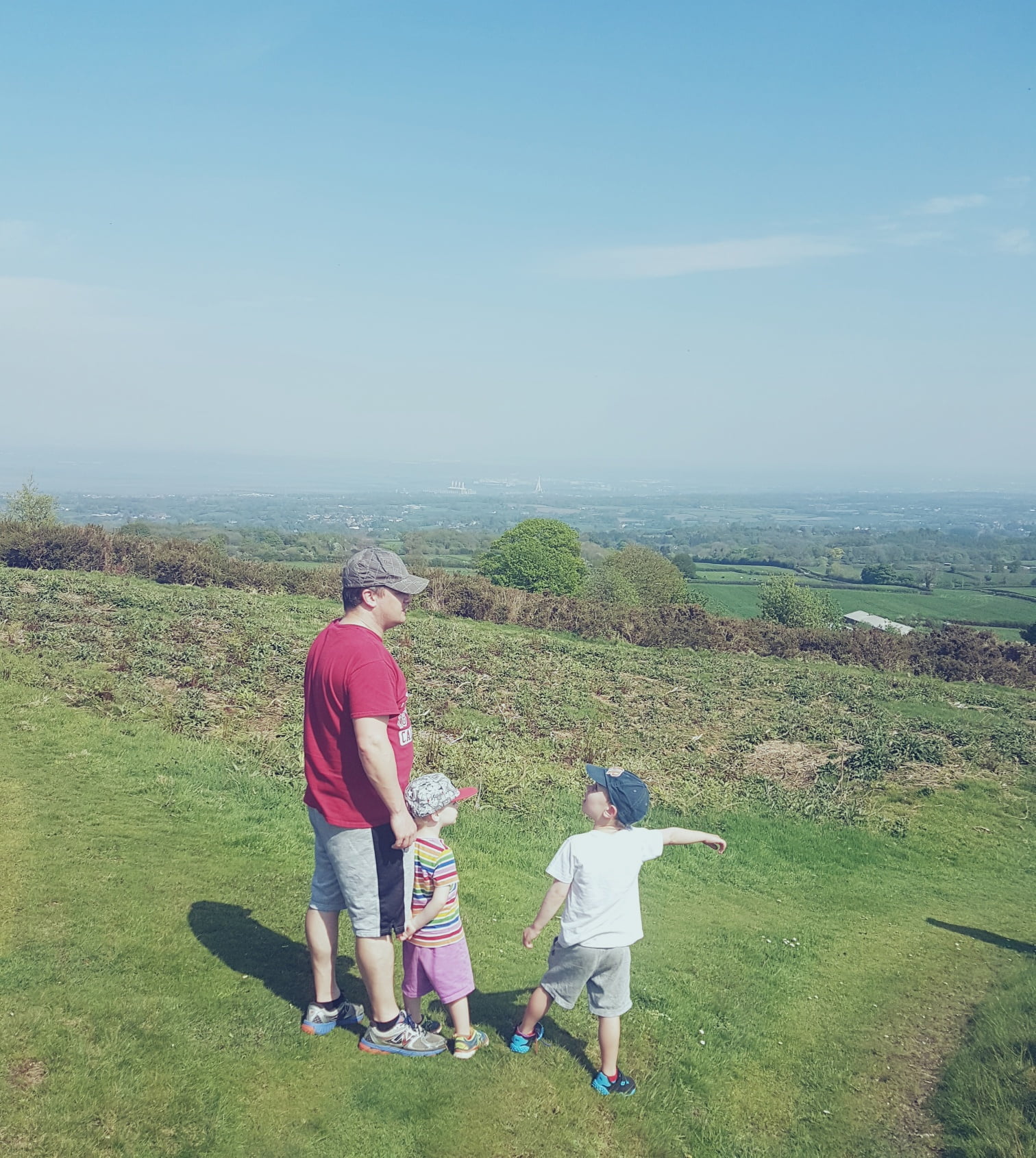 Maybe your Father's Day gift could be a day out somewhere? Somewhere that would mean something special to that person. The idea of personal or special means different things to different people.
For some it might mean a meal out somewhere you know they've always wanted to go, for others it might be a trip down a zip line or a drive in a high speed car. You know them best and you are best placed to decide what they'd like the most. Gifts don't always have to be physical things they can un-wrap – they can involve time spent doing something together.
What are your thoughts around how to make Father's Day personal?