Play is such an important part of children's early years development. Play helps children's brains to develop, it improves the fine and gross motor skills, and helps them to develop their language and communication skills. Social skills are also developed through playing with other children, and problem-solving skills are developed both in solo play and group play.
These days there are so many amazing toys around to stimulate play we really are spoilt for choice, as are our children. However, as many parents know children are often just as happy to play with an empty box or even the insides of toilet rolls.
Who remembers that stage when your children were more interested in the wrapping paper than the gift inside at birthdays and Christmas? It's such a lovely stage.
Have your children ever played with Aquadoodle before? So many children love water play, but it isn't always practical to have water play set up in the home. Aquadoodle allows children to play with water, whilst at the same time give a feeling of painting.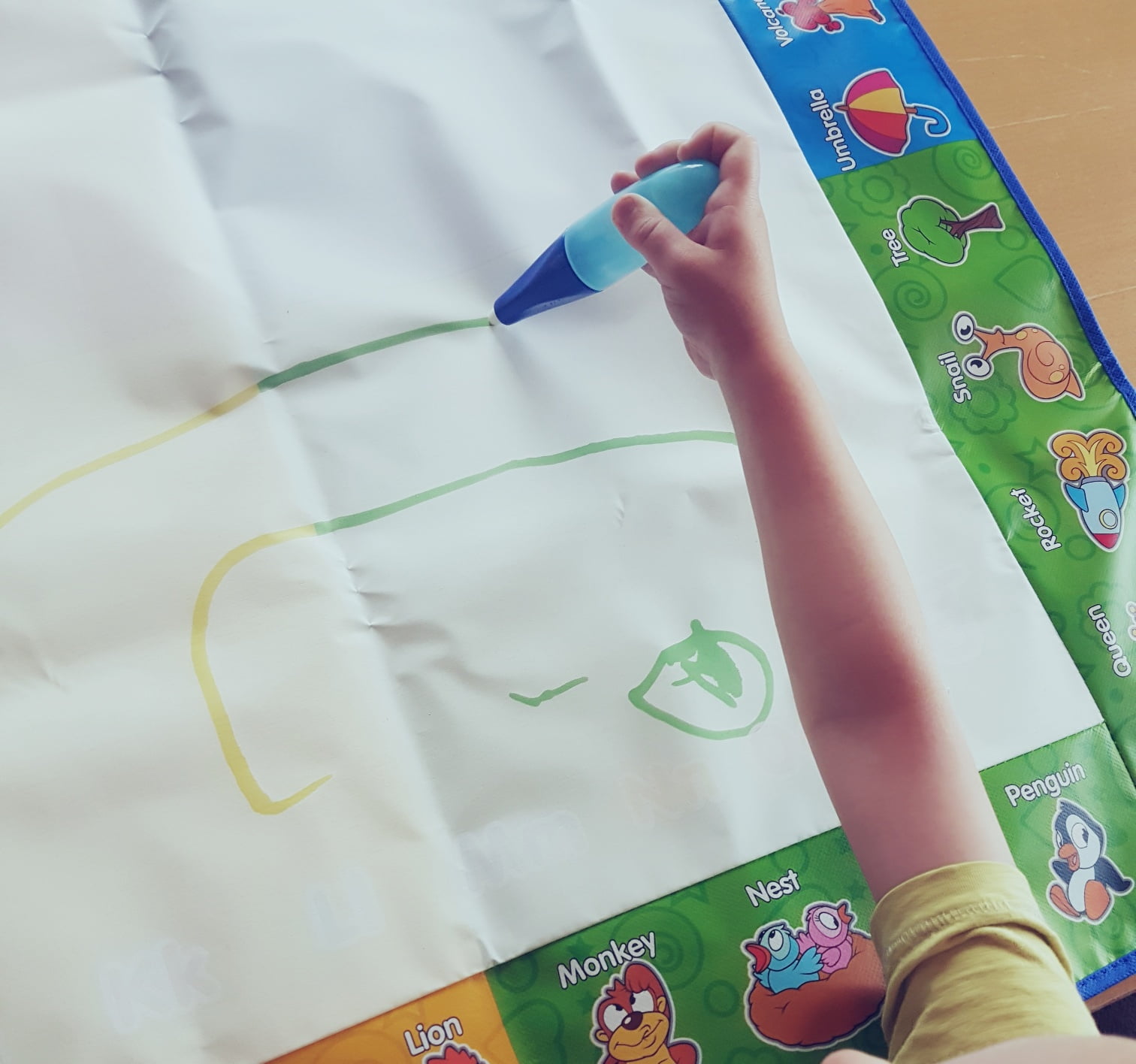 With over 15 years of success, Aquadoodle from TOMY is market leader in the mechanical design property. Aquadoodle uses only water and provides huge developmental benefits for infants and preschoolers by encouraging creativity, drawing ability and learning through play – without the mess!
There are a huge range of Aquadoodle mats these days for you to choose from, some with numbers, some with animals, some with letters. You can even get a handy flip out Aquadoodle travel mat for plane or car trips – these are brilliant and a great alternative to pens and paper.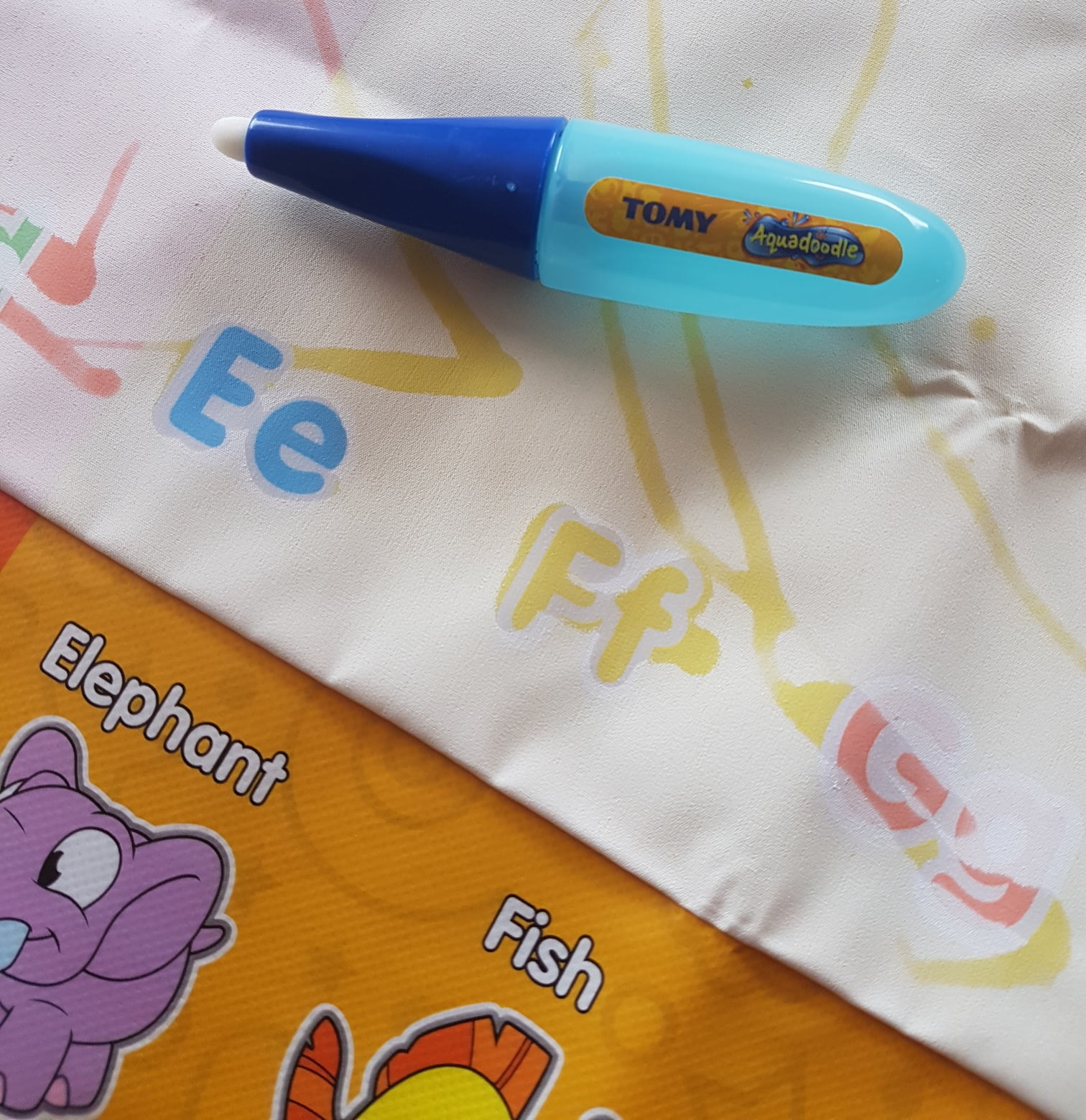 Children love making rainbows of colours appear on the mat. They can practice writing their name, drawing a picture, or even tracing any of the underlying patterns, images, numbers or letters on the mat.
The mats are suitable from age 18 months. They are really simple to use, you simply fill the Aquadoodle pen with water, run the nib over the mat and see your drawings appear like magic in colour. Once the water has dried, drawings fade away, ready to start all over again. 
Hours of fun! Have you tried one?