What's your view of children wearing jewellery?
If I'm totally honest I always panic when I see a young child with jewellery on in a soft play or at a park. I've seen things catch and get hooked over the years and cause accidents. I normally feel that jewellery should be kept for a special occasion, which also makes it more special anyway.
There are lots of children's jewellery brands around, many producing lovely items, but one of our favourites is Molly Brown London. The collections are award winning and the Molly Brown gift wrap is described as some of the best in the industry.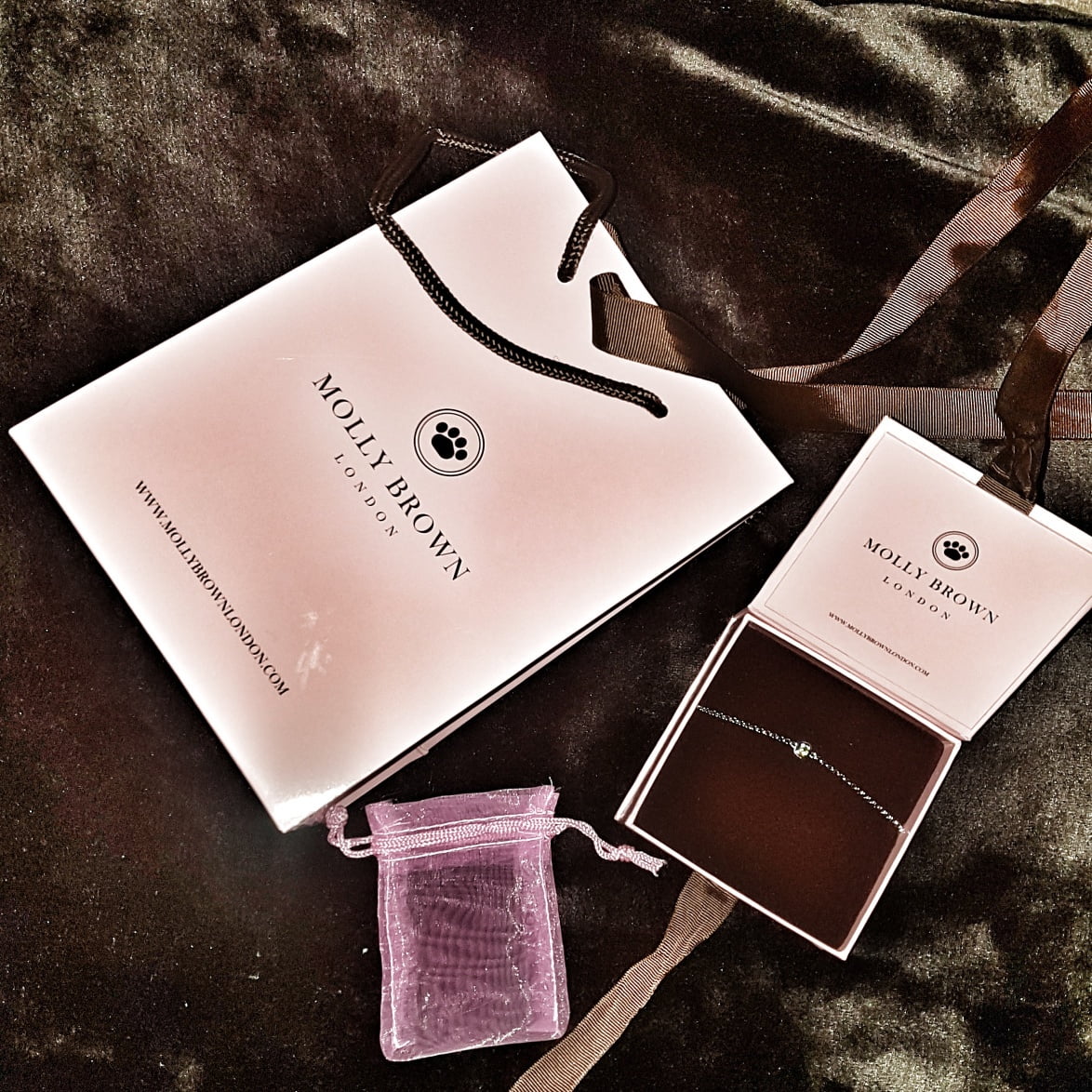 Perhaps you are looking for a special birthday gift, or a more 'grown' up gift for Christmas this year? Maybe you are looking for things like bridesmaids and flower girl gifts?
Molly Brown London was established in 2006 and upon its launch was dubbed 'Tiffany for girls' by VOGUE Magazine. The vision was to create a brand based on the belief that a piece of jewellery given to a girl at any age should represent good quality British luxury. The essence behind the collections is that the designs are simple and yet sophisticated and as all pieces are fully adjustable they can be loved and worn forever.
That's one of the things that appeals the most to me. The necklace I wear, I've worn for years, and the necklace my mum wore, she wore for almost 40 years. I love the idea of jewellery that is built to last and something that can remain special forever. Molly Brown can offer that.
They can also offer personalised children's jewellery, with their own engraving service, and they sell things like birthstone jewellery, which is also another way of giving more meaning behind a gift like this.
When you think that whatever item you choose, your gift will arrive in luxury gift wrap, it certainly gives the Molly Brown range an edge over other brands aimed at children. I'm so impressed with the quality of the products and the way they are presented.
If you are looking for a special gift, pop over to the Molly Brown website and take a look.