As the world begins to slowly open up, perhaps you are one of the people desperate to get to the hairdressers? Perhaps you've have to make a trip to the dentist? Or perhaps you are just dying to get your nails done? How have you coped not being able to do these things during the last few months?
There have been tons of images online of people having pamper nights at home and home hair cuts.
With many people still shielding, not rushing to get back out there and with concerns over a second wave, it's always worth thinking about the things you can do yourself at home.
Hair care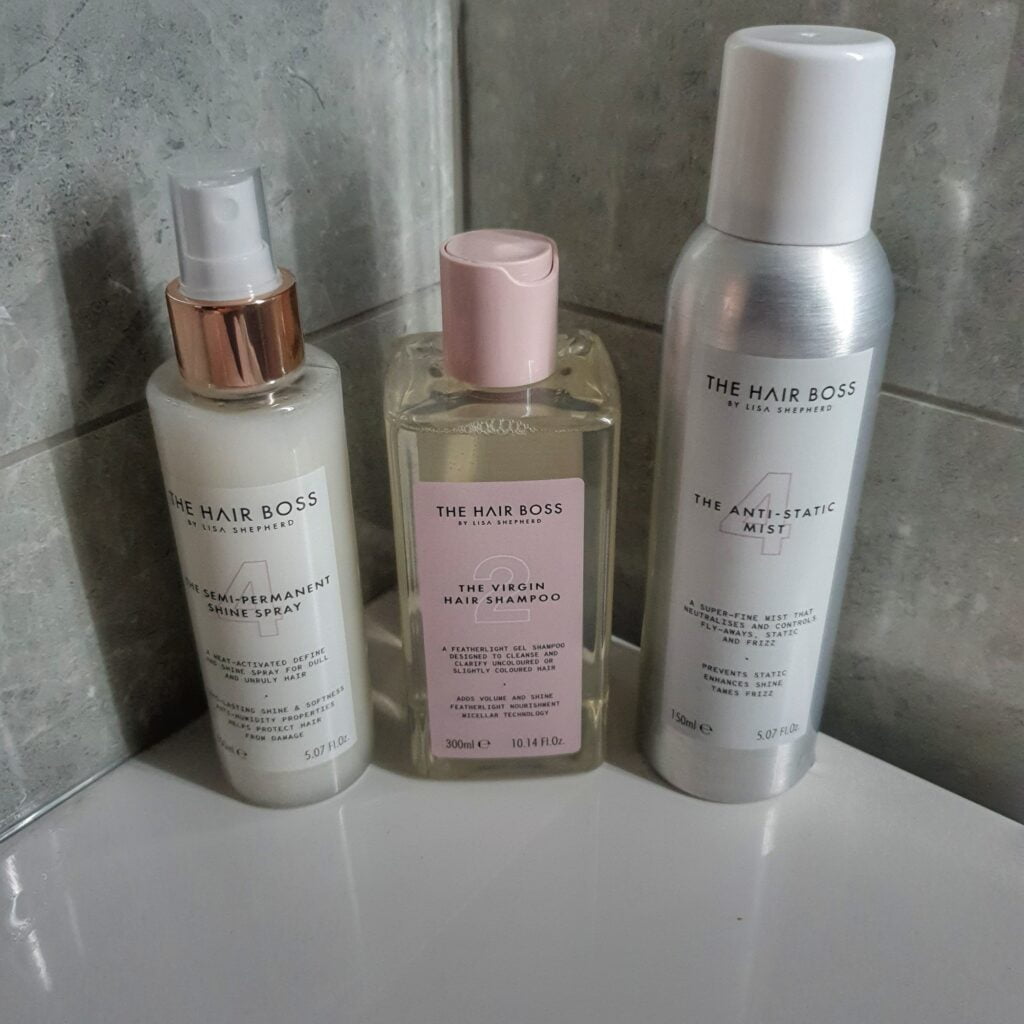 Now is a great time to give your hair the treat it's been needing for so long. perhaps you've been meaning to give it a deep conditioning treatment? Maybe you've been meaning to try out a new shampoo and conditioner? Or, perhaps there's a new product you've been wanting to test out on your hair?
I've been trying out a gorgeous range of The Hair Boss products recently and for the first time in weeks my hair has felt good again. I've spent the bulk of lockdown with it in a clip on the top of my head, out of the way of the gardening and the children. The humid days made it go really odd and it's just not felt like my hair at all to be honest.
I've been using The Hair Boss Shampoo, which is nice, but the two products I really love are the Anti-Static Mist and the Semi-Permanent Shine Spray. After using the shine spray when I had towel dried my hair, I could already tell it felt different. The Anti-Static mist made blow drying it easier and overall it looked more bouncy and shiny afterwards.
Hair colour
If you are someone who regularly colours your hair, lockdown may have been a tricky time for you to navigate. There were lots of people growing colours out and some taking matters into their own hands.
How did you tackle this with regards to your hair?
If you are still struggling to get a hair appointment, or perhaps just looking for a more cost effective, at home method to keep greys at bay, check out the products from John Freida.
They have some super products at the moment, especially for brunettes. The Defy Grey range has everything a brunette needs to keep a healthy, natural brunette look going through these times. The Blending Shampoo and Conditioner are really lovely to use. They feel like luxurious products and a little goes a long way. This collection infuses brunette tones to blend away unwanted grey hairs into natural looking brunette. It is ideal if you just have random grey hairs throughout your hair and it is noticeable after the first use. You can follow this up with the foam from the range which is heat-activated to further blend away the grey hairs. Genius!
Teeth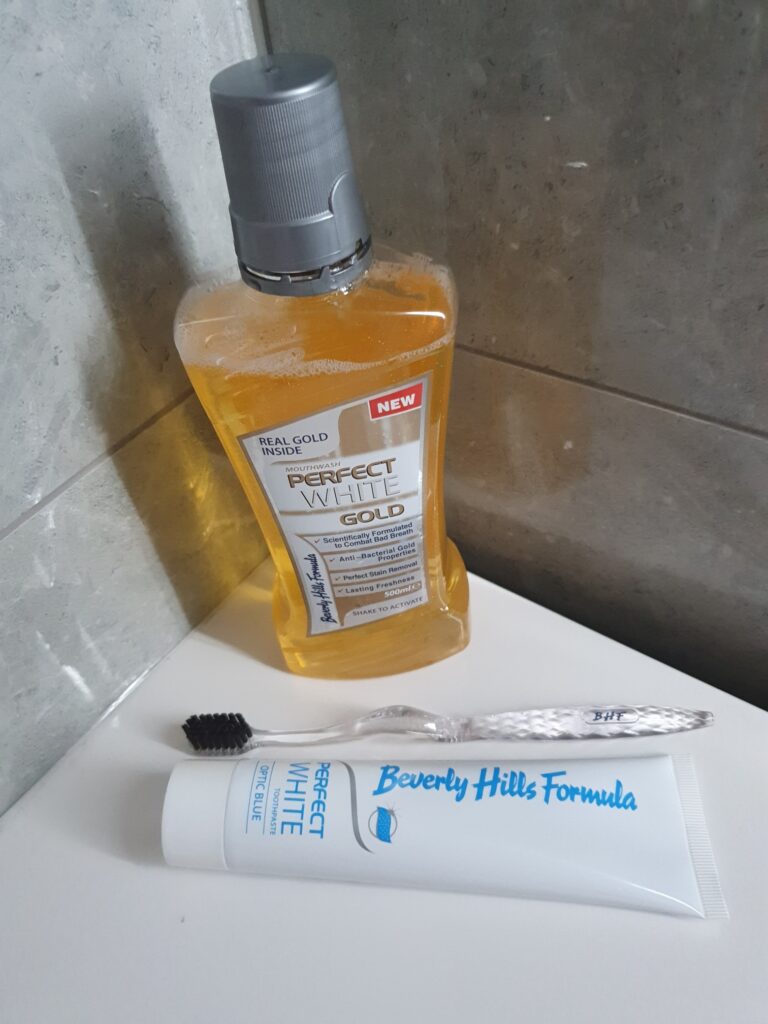 With dentists closed for so long, lots of people will have missed check ups and so on. Of course, there are so many things you can do at home to keep on top of your oral health.
If you are looking to brighten up your smile, there are tons of things you can do of course. Anything from a brightening mouth wash, to teeth strips, to just a really good whitening toothpaste.
Beverly Hills Formula is quick and easy to use at home and they have a range of products available online and in-store at places like TESCO and Superdrug. Choose from a range of toothpastes, whitening kits, toothbrushes and mouthwashes to perfect your smile.
Alternatively, Glo32, formulated with Coconut Oil, is the vegan teeth whitening essential to keep your smile gleaming white without any damage of peroxide.
Double your glow with the Glo32 Advanced Whitening System Kit. The 14 day treatment features both the Glo32 Advanced Whitening Strips and the Glo32 Advanced Whitening Stilo pen, to help you achieve a pearly white smile from your home – or on the go!
17th July this teeth whitening essential is better than half price online and instore at Boots. 
WAS £30 – NOW £10.
Skincare
As far as skin care goes, perhaps you want to try something new? Maybe the stress of the last few months has had an effect on your skin? Childs Farm have launched a new range of adult products called Farmologie.
This lovely range includes a range of grapefruit products like: body wash, hand cream, moisturiser, hand cream, bath soak. Plus some unfragranced products and a coconut body oil.
If, like me you end up using all your children's products, these are for you. They smell amazing and they are great for sensitive skin or skin prone to eczema. So if you've had a corona-induced break out it might be worth a try.
This is a collaborative article.