The children love to bake. I don't feel like we've done as much of that recently, but with the school holidays almost upon us hopefully we can fix that.
Two of the boys love rainbow cake and they've been asking for ages to make one so at the weekend, armed with our rainbow cake tins from Wham we set about creating our own.
They worked so well as a little team and it was amazing that they were all engaged throughout. No one got bored or fed up and they all baked with enthusiasm.
Creating the different colour mix was by far their favourite part of the process. The strength of colour really varied across the layers, for example the orange only had a few drops of food colouring in and was a nice rich colour, whereas the red and blue required a lot more. We need to experiment a bit really.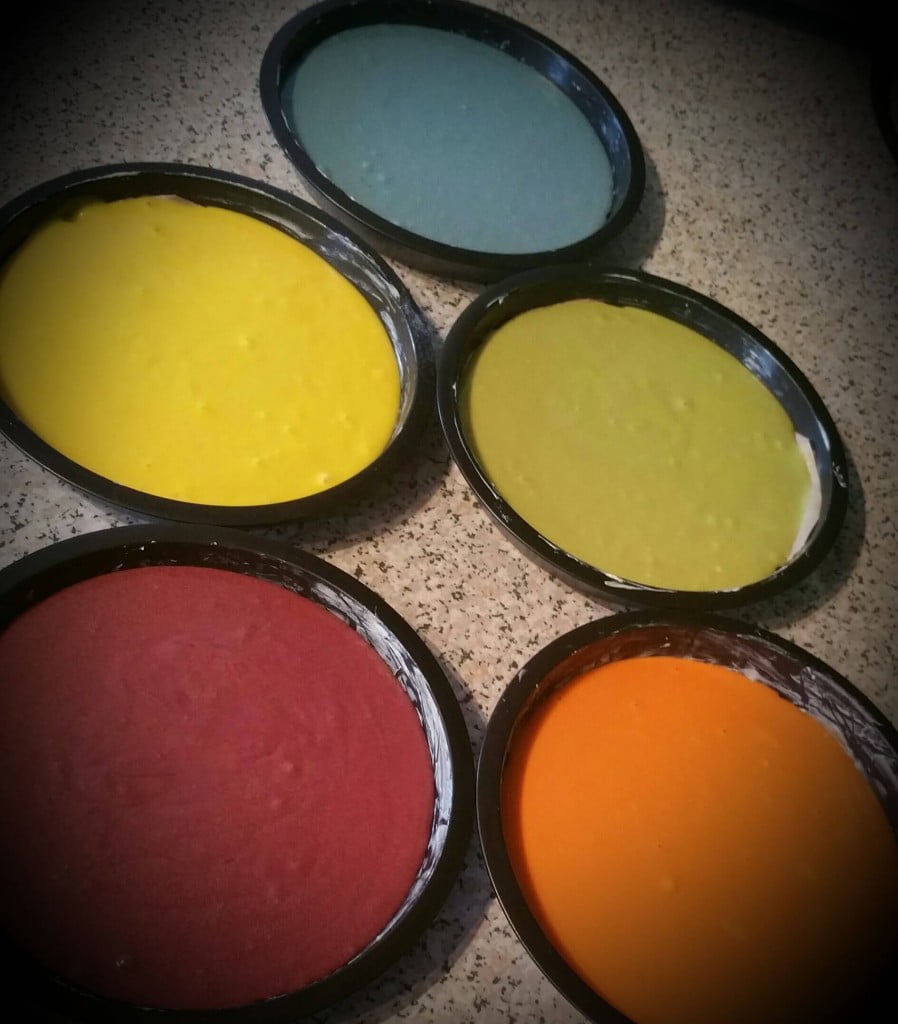 These tins are great as the recipe and instructions comes on the back too. It's very easy to follow and I'm assured that the cake tastes amazing – they've all been tucking into it.
The children covered their rainbow cake in pink frosting.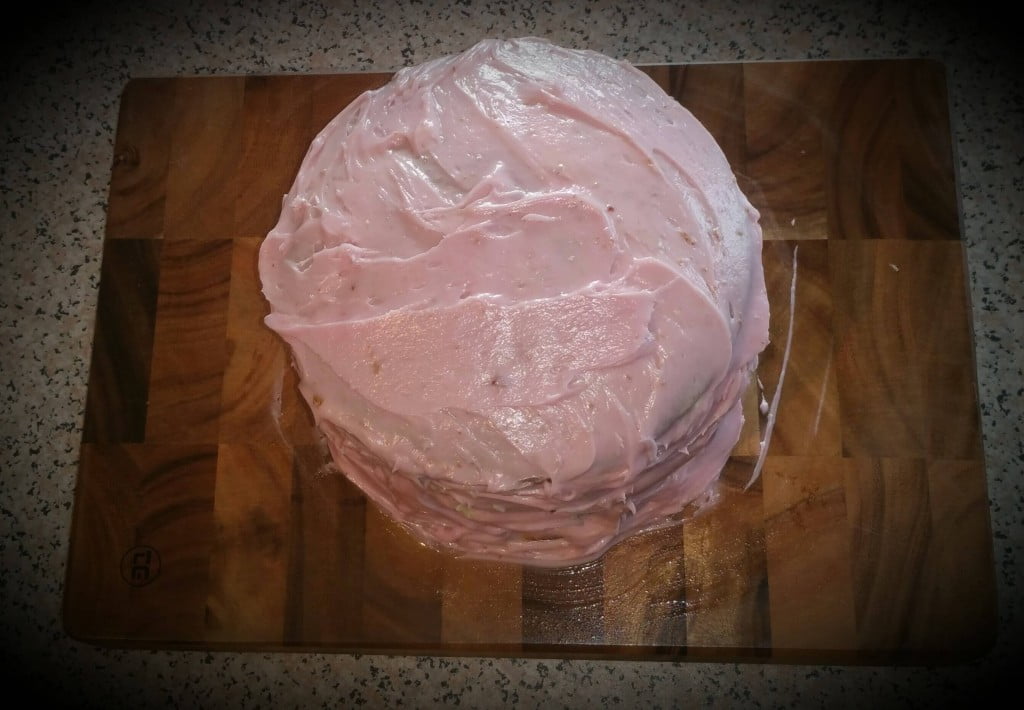 Their final touch involved lots of smarties. They decorated it with such care and were so proud of their creation.
They were so thrilled with how it looked on the inside!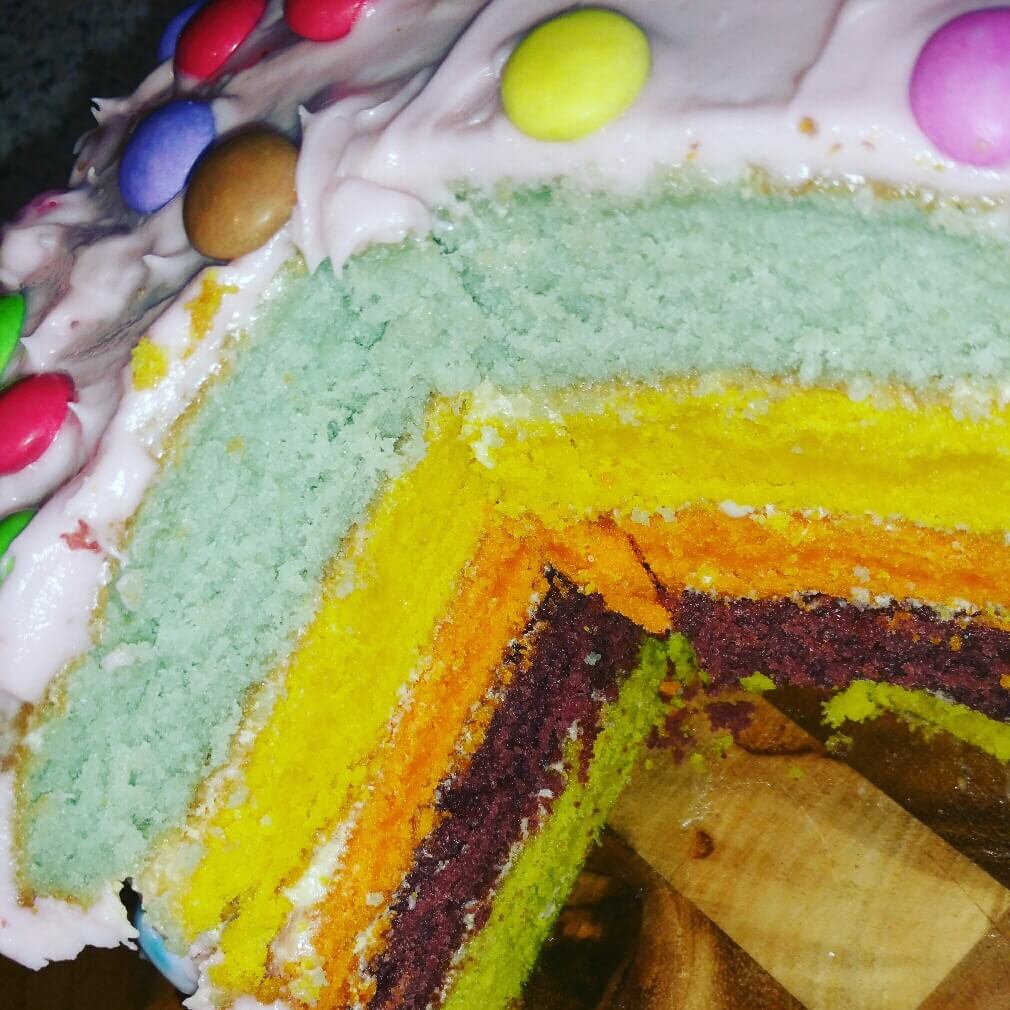 Have you ever made a rainbow cake? Would you like to have a go? Here's your chance to win your very own set of cake tins from Wham.
Just enter the easy widget below.
Good luck!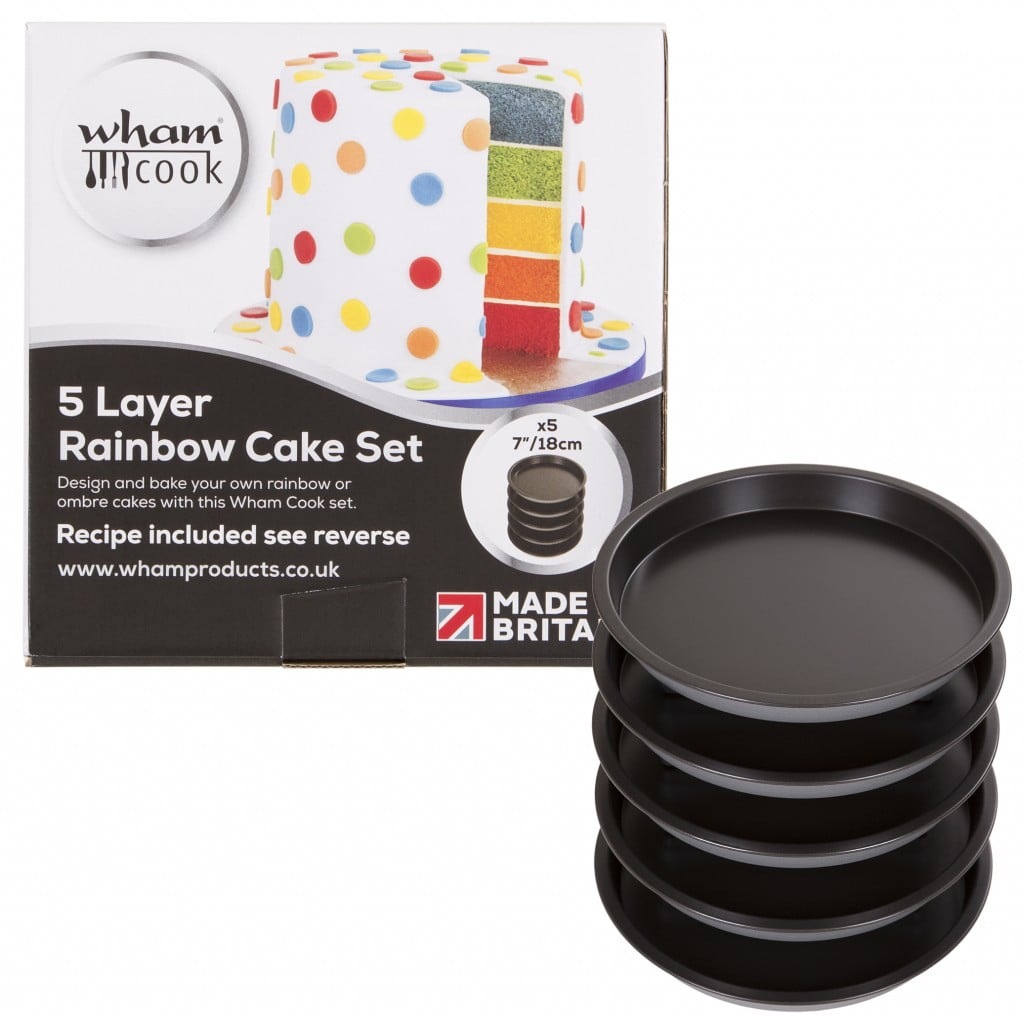 COMPETITION – WIN a Wham Cook Layer Rainbow Cake Set!