Christmas trees are well over and it's a good while before we will be putting one up again so we decided to make an Easter tree at the weekend.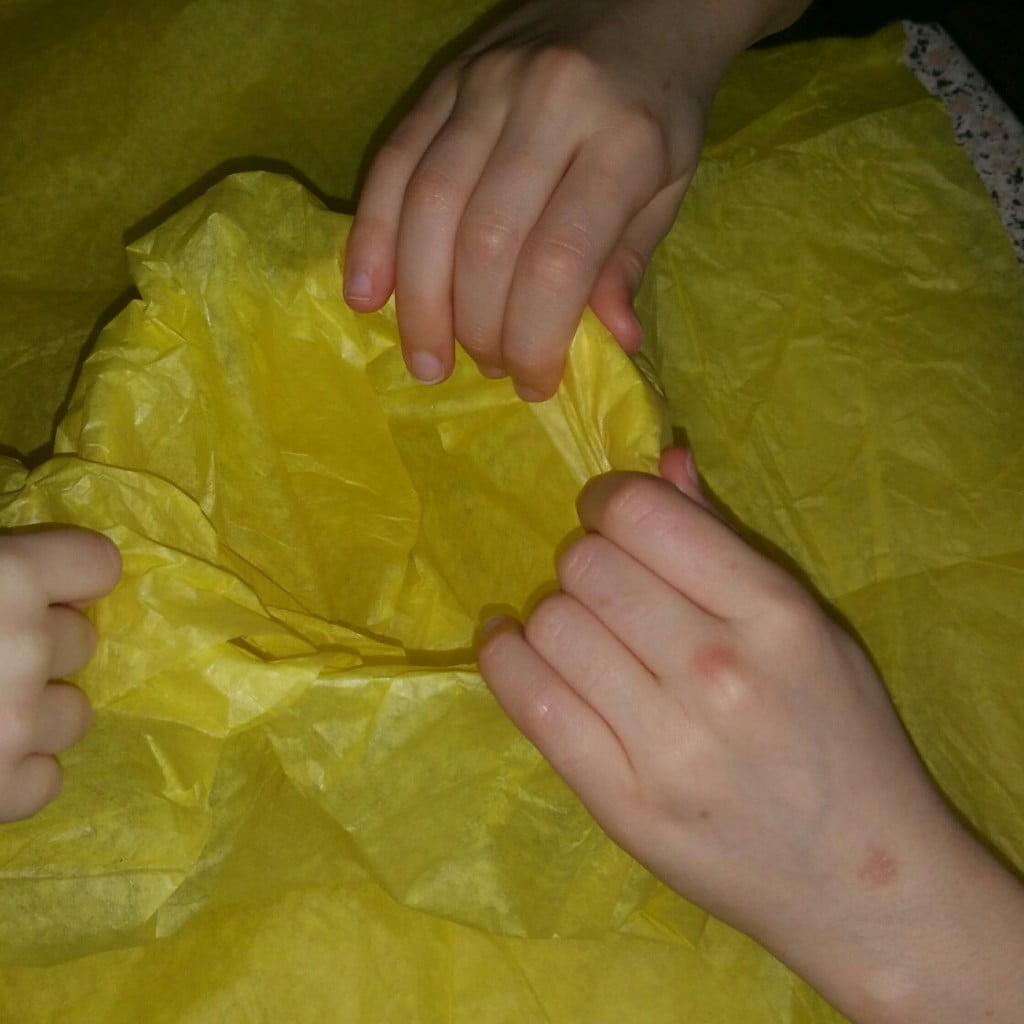 The children's didn't need much convincing. They all love being creative and the little boys have got a thing about sticks at the moment so it was a win win situation.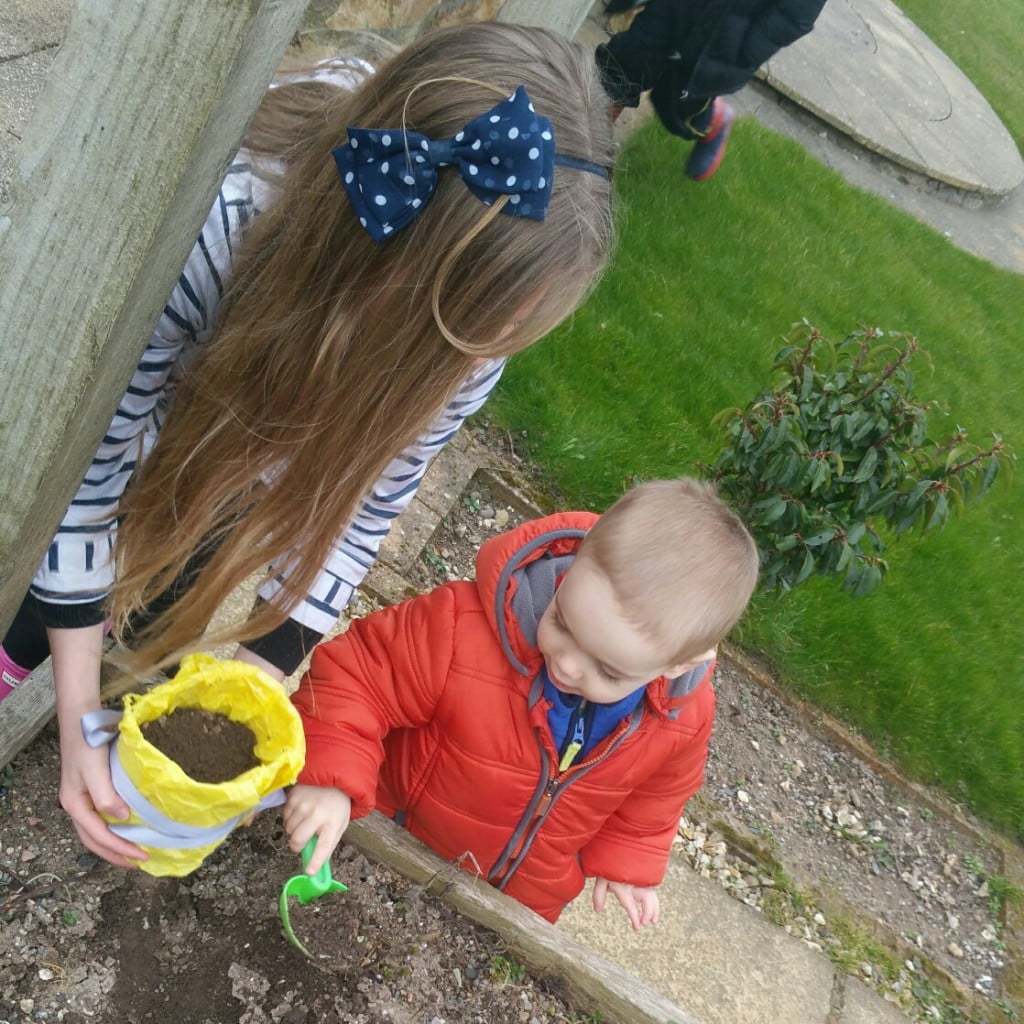 We began by cutting the top half off a 4 pint plastic milk container. We covered it in yellow tissue paper and wrapped a ribbon around it before filling it with soil from the garden. The little ones loved digging as always and my big girl enjoyed making everything look pretty – great teamwork I would say!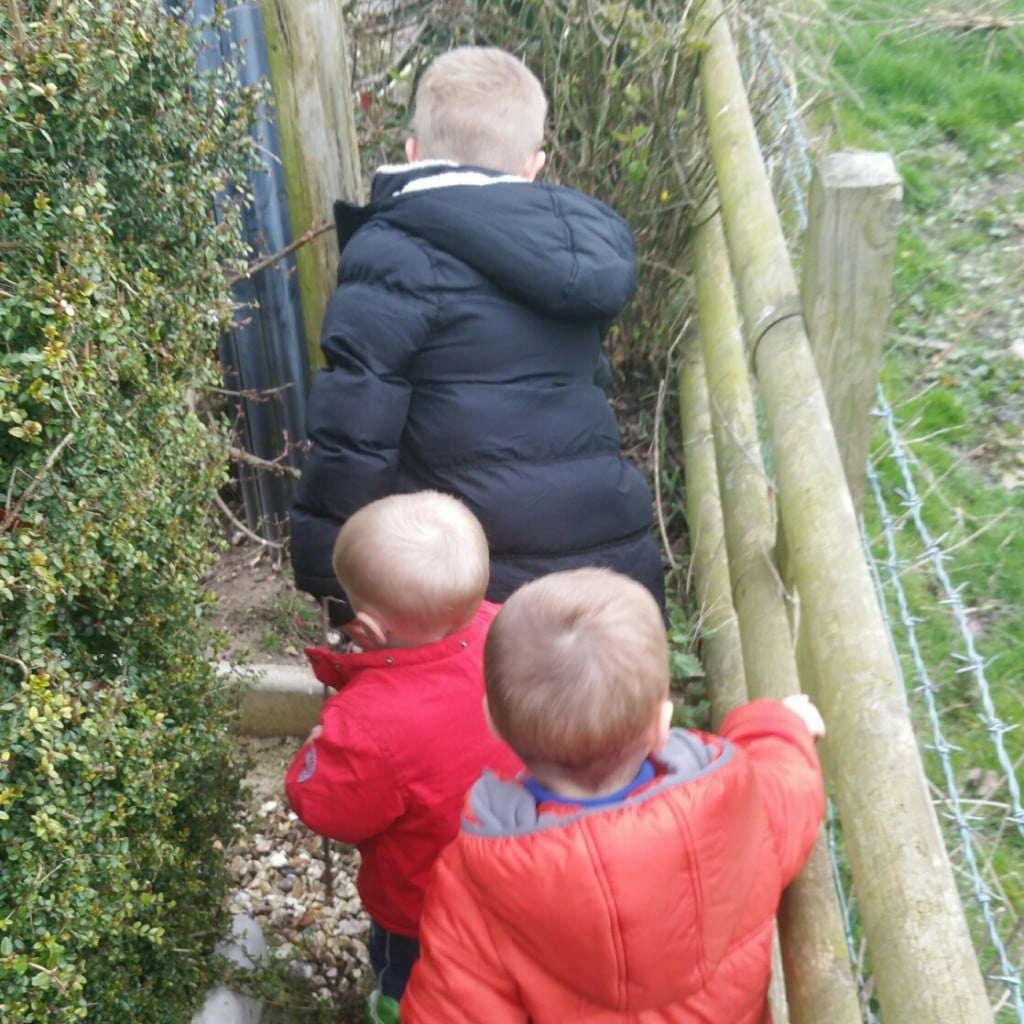 My big boy led the stick hunt, closely followed by his two trusty helpers (shadows) of course! The children collected a few branches for the tree and wedged them into the soil.
They decorated the tree with decorative eggs from HEMA – these are priced at £2 for a pack of six and are really gorgeous.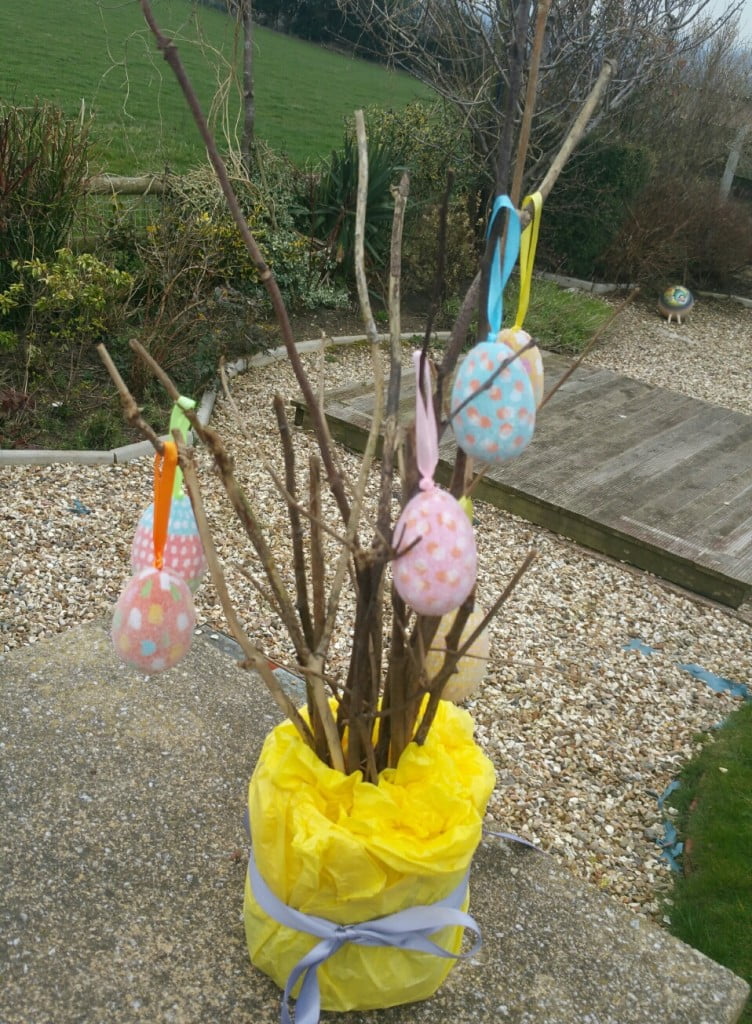 As a finishing touch, the children decided to attach a few Easter chicks to the branches of the tree, these come in packs of 10 from HEMA also and they are great as they have little clips on, which means the chicks actually look as if they are sitting on the branches.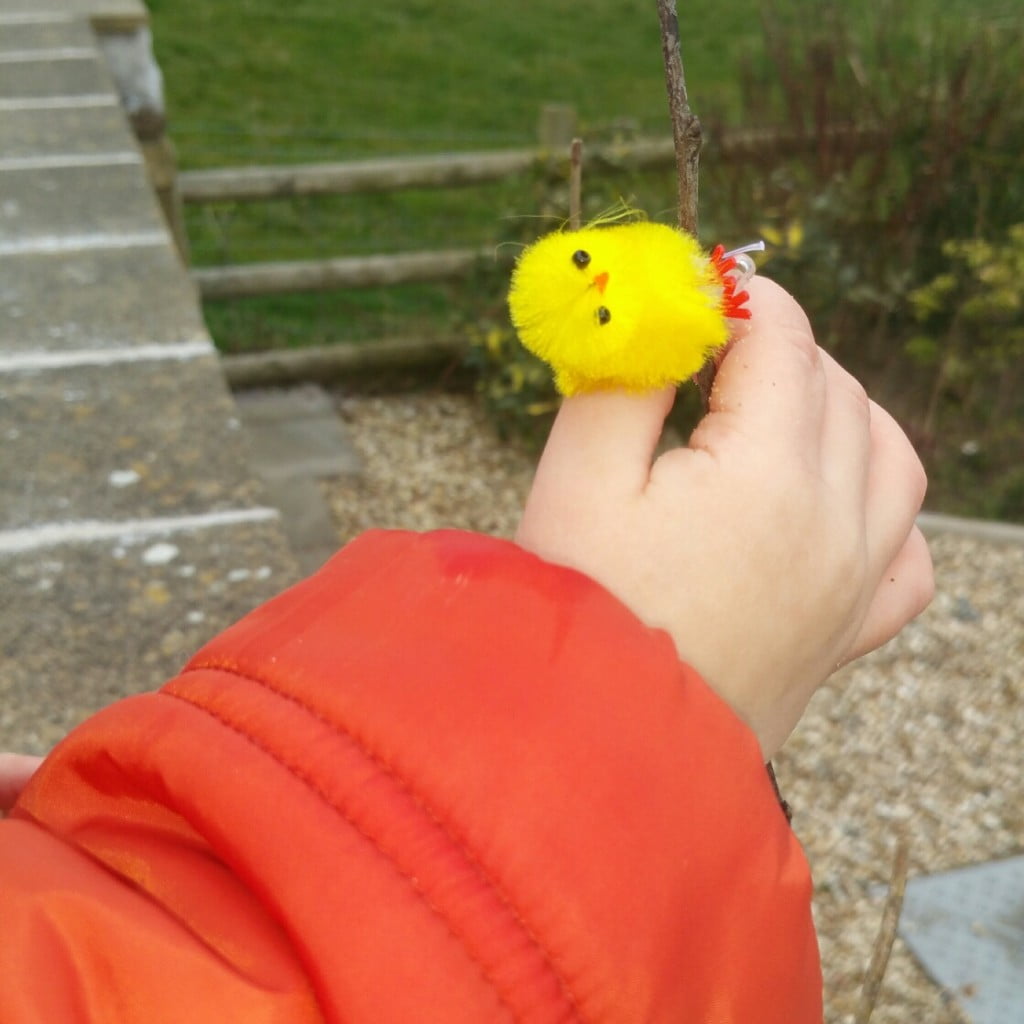 A bag of chocolate eggs later and the tree was finished! However, last time is checked, all the chocolate eggs had been eaten and I am yet to find the culprit!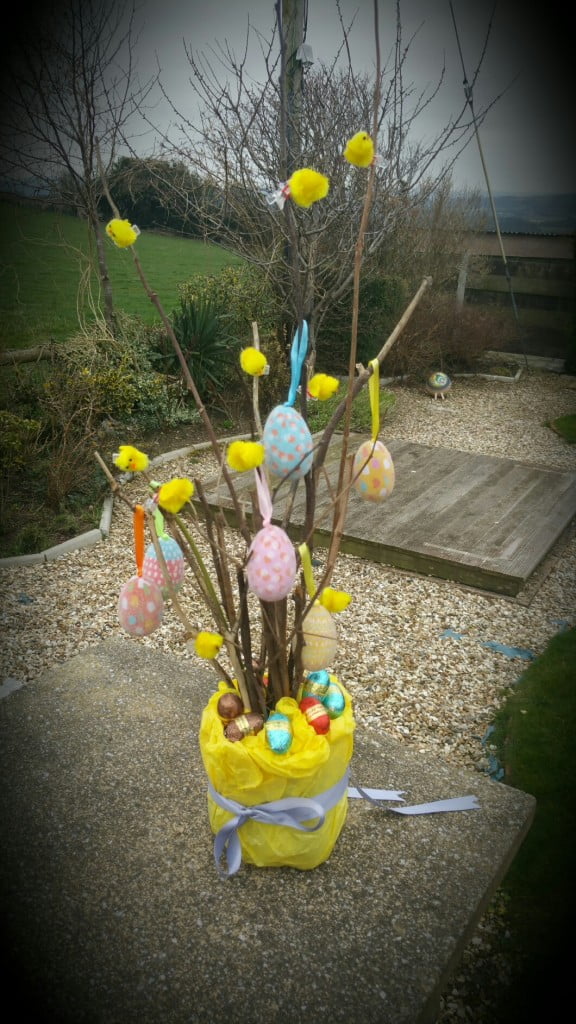 Happy Easter!