Mother's Day – what does it mean to you?
What sorts of things do you like to receive from your children?
I love a good homemade card, something they are proud of and have put their time and energy into making, but by far the best Mother's Day gift I have had since the older children started school has been the drawing of me they have had printed in the paper each year.
I love these!
They do a drawing at school every year and then all the pictures are printed in the paper in the run up to Mother's Day.
It is so lovely to see how their drawings change year after year, normally my head gets smaller and my hair longer. Last year they even drew me with a pregnant tummy – brilliant.
It is such a lovely insight to see how the children view me and they always get to add a little note as well.
The pictures below are this years. In the picture on the left I am wearing my favourite colour dress. In the picture on the right I am playing basketball.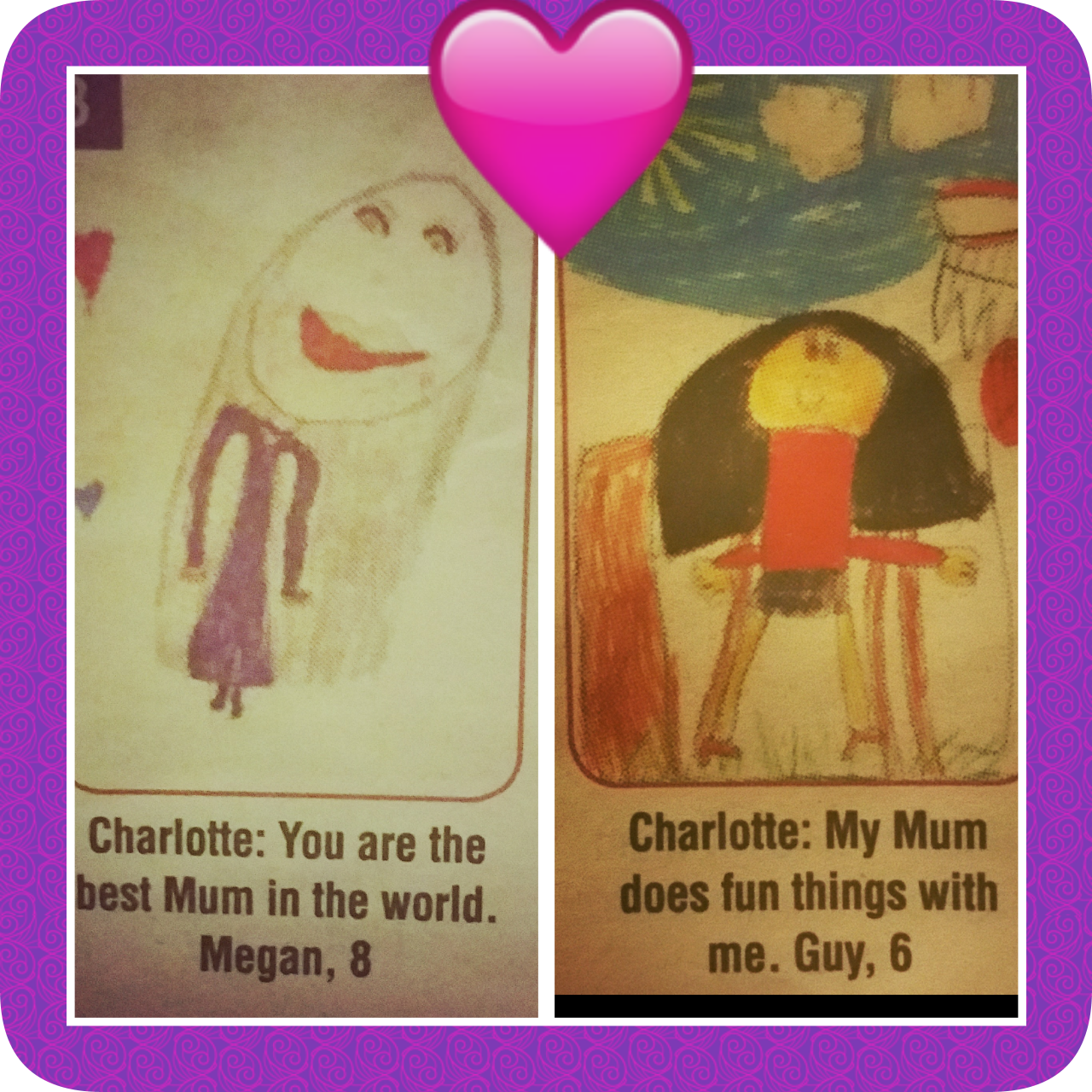 Such a simple idea but such a lovely gift !