My absolute favourite place to be is in the mountains. The mountains are my happy place, where I have amazing childhood memories and where we've made wonderful memories with our own family.
The mountains are where I feel the most alive, yet also calm and focused at the same time. There is something very special about mountain air, the views, and that feeling of being up above the world.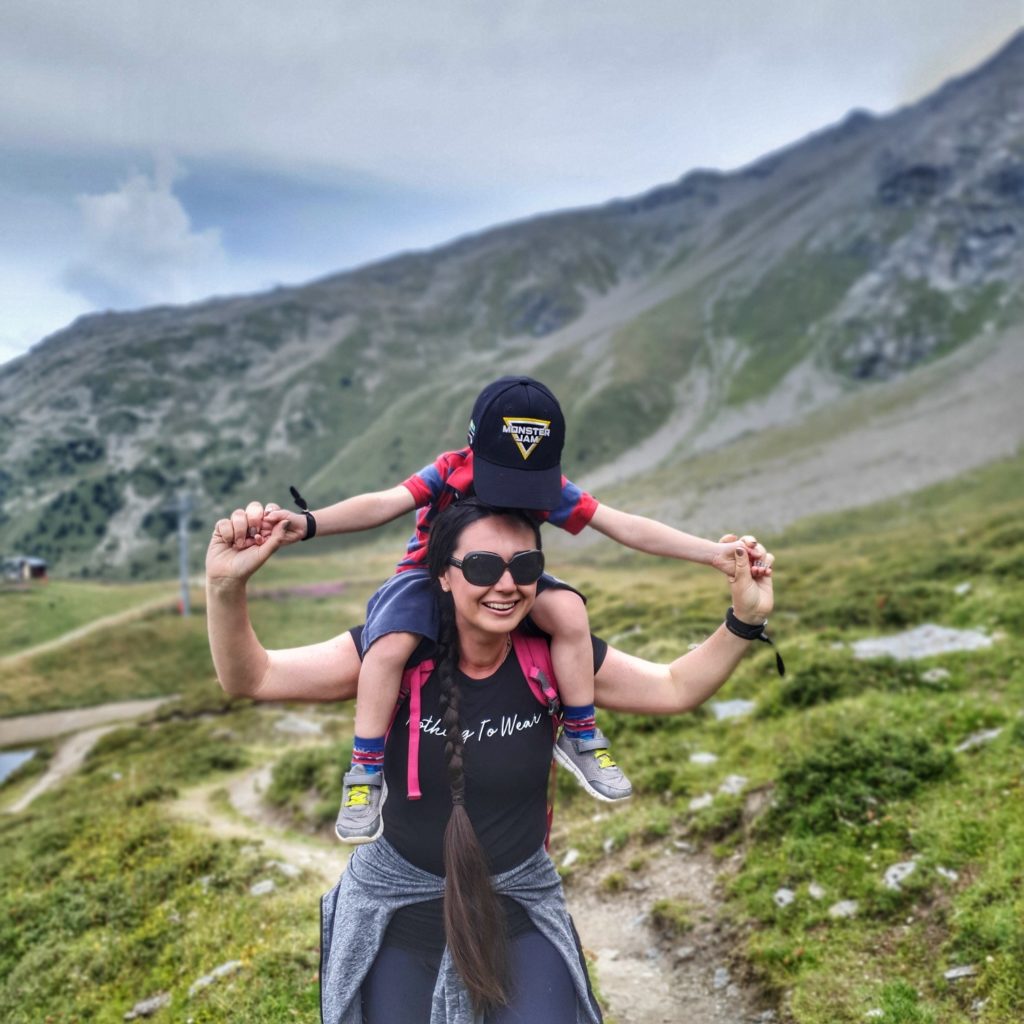 Fortunately our children also love the mountains. We love spending time together in the mountains in the snow, but the mountains aren't just reserved for snowy adventures. Mountain walks any time of year can be lots of fun – but when your children are going along for the ride you need to be prepared. Here are a few tips to help you enjoy your mountain adventure:
First aid kit
Carry a first aid kit on your mountain walk with all the basic essentials, you never know when someone will take a tumble and if you aren't prepared, your mountain walk could be over before it's started.
I actually tend to carry a basic first aid it with me most of the time these days, and it really comes in handy.
Water 
Enough to keep you all hydrated but not enough to weigh you down. It can be hard to get the balance right, but I'd always rather have more than we need on a hot day especially.
If you split it between a couple of rucksacks then someone can share the load with you.
Snacks 
Never under estimate how many snacks can be consumed on a mountain walk! Double what you'd normally take out with you and add in a few more for luck!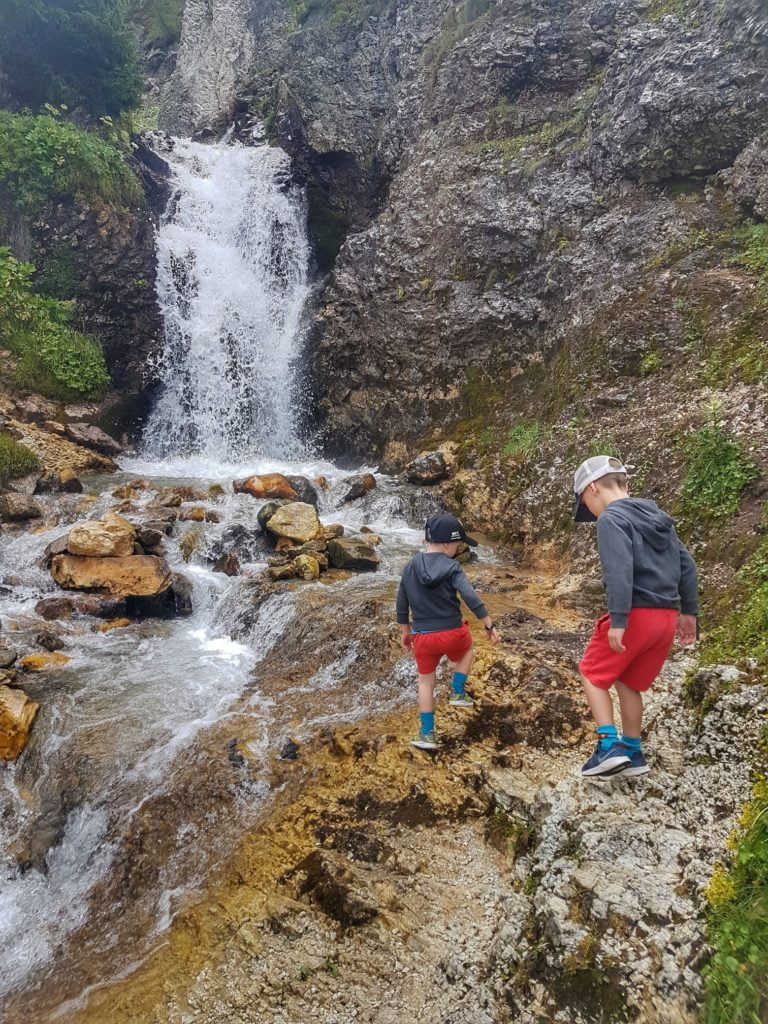 Little (and big) people get hungry on mountain walks, so be prepared.
Change of clothes 
Now, I'm not talking a full on set of clothes for everyone don't panic, but if someone gets carried away paddling, or you get caught in a downpour (the weather can change quickly in the mountains) then a dry pair of socks or a dry t-shirt can help everyone feel a bit happier.
Wipes 
The trusty pack of wipes. Even though we are well out of the baby stage I still carry wipes everywhere – you just never know do you?
Sweets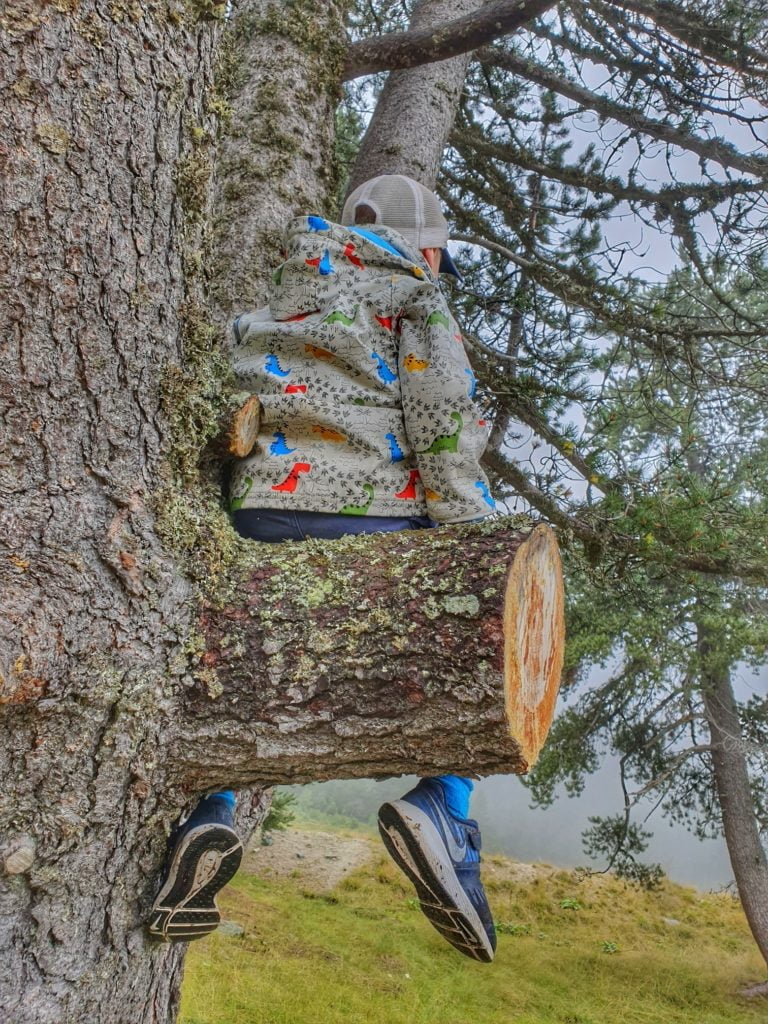 Haribos, Jelly Babies, whatever everyone will eat – these are essential for long walks with children. If little legs start to tire, or someone has a sense of humour failure, you'll be surprised how it all melts away for a Jelly Baby!
Phone
Take your phone. Not to check what's happening on Facebook, but to check the weather, take photos and just to have in an emergency.
Google maps can also be handy if you take a wrong turn!
Warm tops the around waist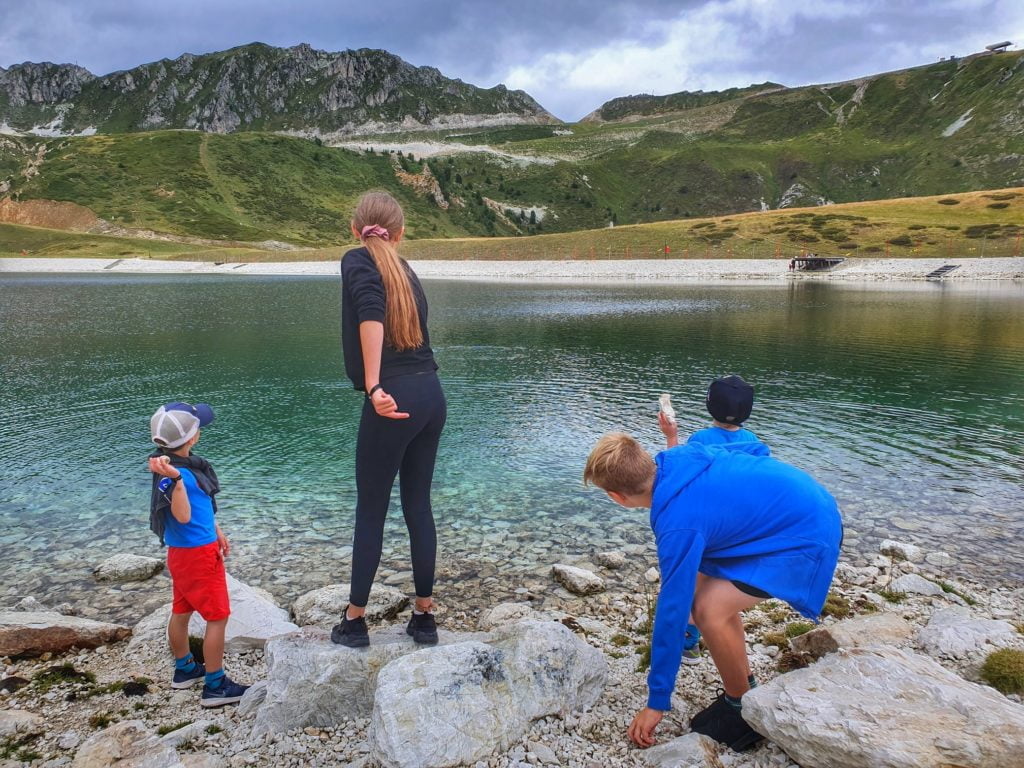 If it's a hot day, make sure everyone ties a sleeved top around their waist. In the mountains, you are bound to need it at some point. This just means you are all prepared but also that all the tops don't take up valuable water and snack space in your rucksack.