Sometimes as parents we might look at our children's toys and think they are just part of their leisure time, but it's so important to remember that playing is how children learn in the early years. Therefore, the toys they have can be quite important and influential.
I love to watch (hiding so they can't see me) the children engage in their pretend play. It's nice to watch how they play when it's just them with no adult interference, guidance or influence. It also makes me smile when they use phrases that we use around the home in their play. It's like they are modelling but with their own twist.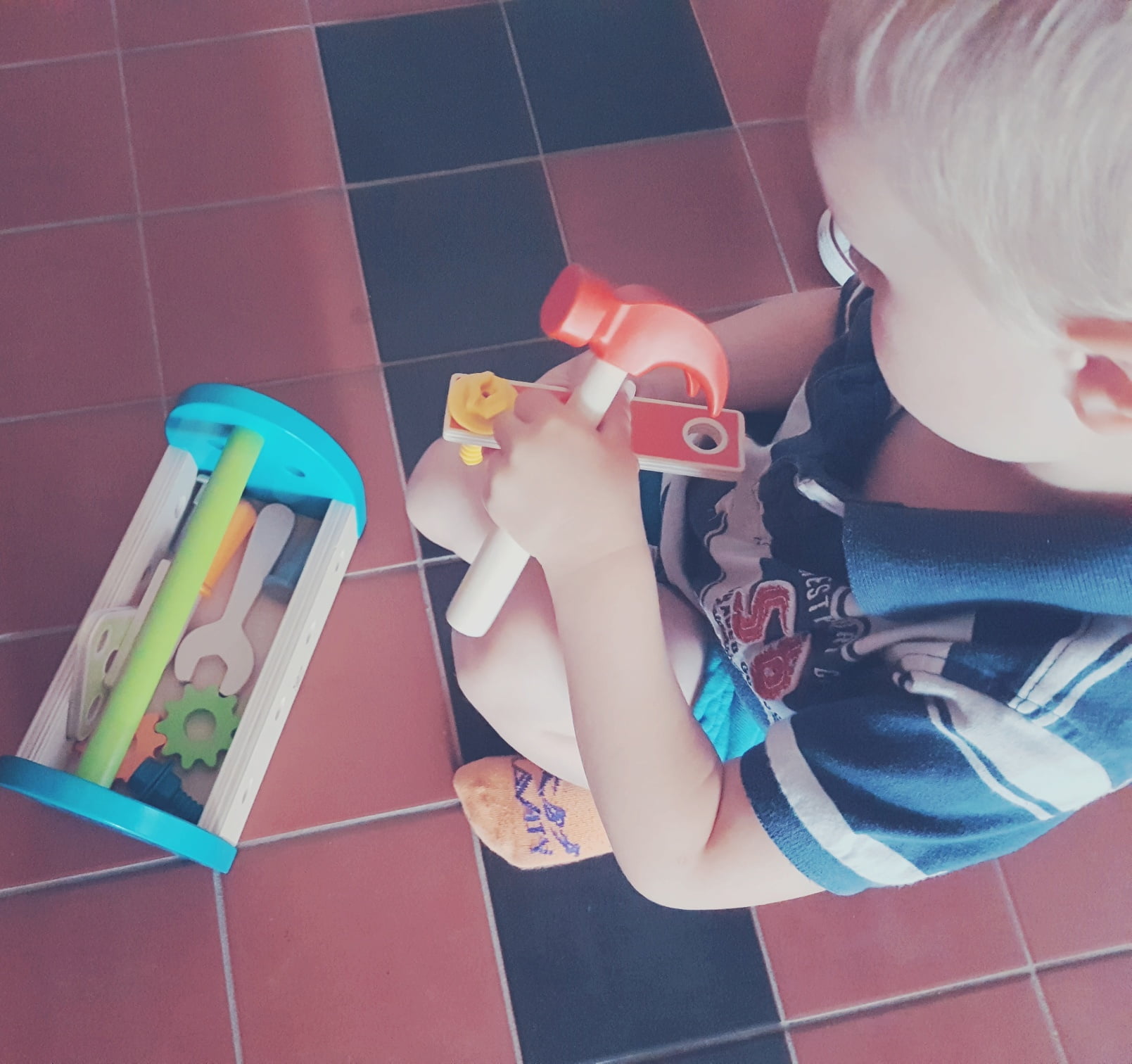 Some toys inspire this type of play much more than others. The children particularly love things like the play kitchen and food for pretend/role play, and of course the dressing up clothes mean they can take on numerous different roles in the same day.
Things like toy medical kits, dolls houses and train sets are also great for this type of play. Tool boxes or anything involving construction or hammering always offers great opportunities for playing out roles too.
Children love helping, especially when they have their very own tools. This Hape Fix-It Tool box has just the tools they need. A wrench for tightening, a hammer for pounding in and prying out, and a screwdriver for twisting. Get your children on the job: it will be fun to find out what they are building and how they are solving problems.
Nuts, bolts, and all the tools little builders need to tinker, tidily packed in away in a toolbox. Includes 13 tools and fixings to store in the box. Stimulates the imagination and helps develop dexterity. Suitable for children from three years, this offers hours of fun and pretend play for little ones.
For younger children the Hape Little Pounder, Suitable for 12 Months + costs £8.99 from Smyths. Little ones will have hours of fun playing with this Hape Little Pounder. Count how many times it takes to pound the peg through the hole.
Imaginative play with quality toys like these fosters mental growth in children, by creating opportunities for trying out new ideas, ways of thinking and problem solving. In pretend-play, children face a variety of problems to solve, trying to solve them on their own helps them to grow in multiple ways.
Do you enjoy watching your children play in this way?