If you are a regular reader of the blog then you will know that I am a huge hot chocolate fan. I am not really bothered by any other sweet things but hot chocolate is responsible for helping me survive nine sleep deprived years and counting.
A few years back, Costa Coffee did a seasonal hot chocolate that was hot chocolate orange. It was amazing and I couldn't get enough of the stuff. Since then I have been looking for something that would mean that I could recreate this at home.
I have finally found it. Sweet Freedom choc shot orange spice – and what's more it is very low calorie at only 14 calories per shot (assuming those shots are teaspoon size). I love it and it's taken over from my regular hot chocolate fix.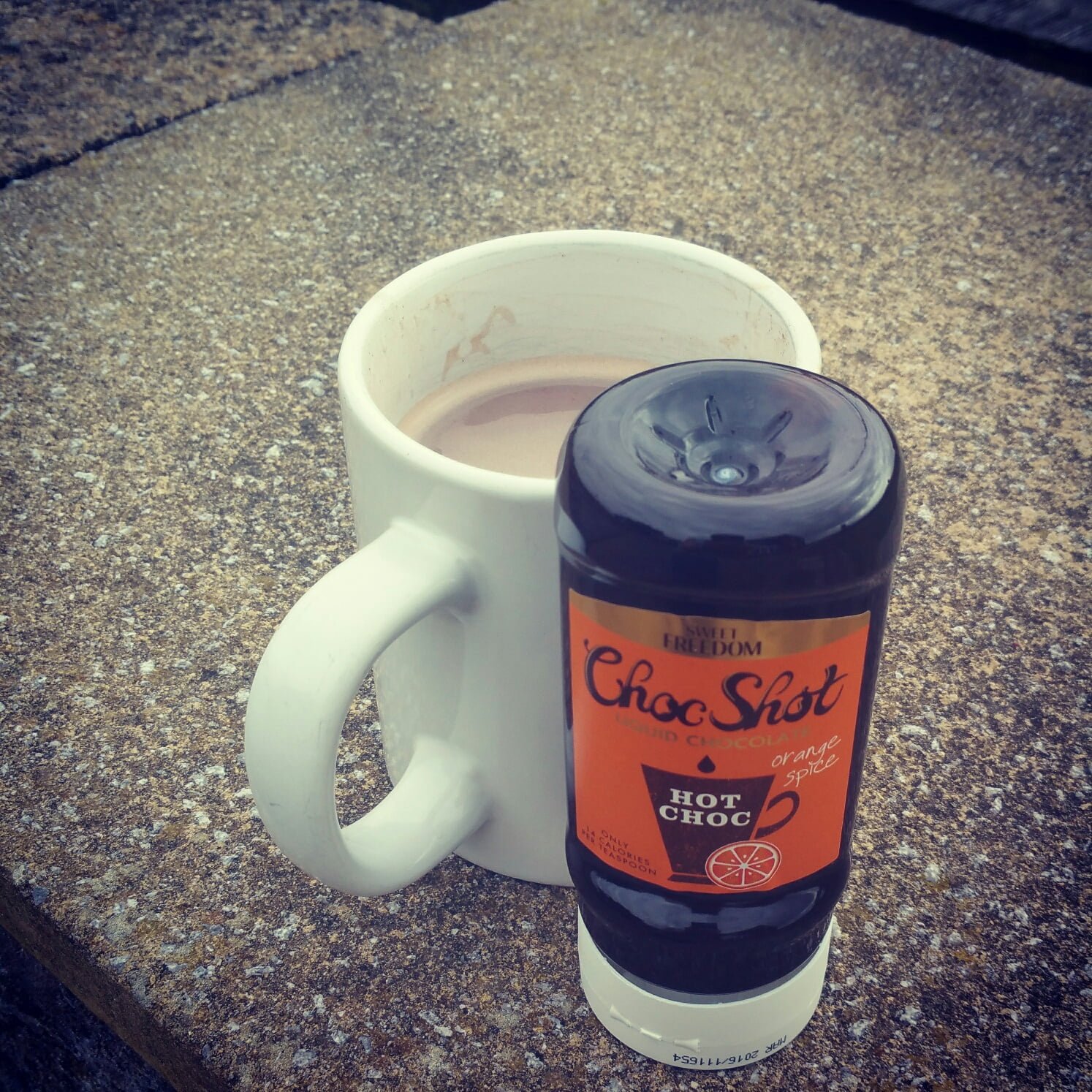 Sweet Freedom products are great to have in the cupboards. We also have the syrup one which the children love on ice cream, in porridge and on pancakes or toast. As far as they are concerned they are having syrup but from my point of view this is so much better.
100% natural
Made from 100% fruit; apples, grapes and carob
Only 13 calories per teaspoon
Use 25% less gram for gram
Low GI / GL – no energy highs and lows
Suitable for diabetics as part of a healthy diet
NO artificial colourings, flavourings or preservatives
Produced using a water process with no chemicals or enzymes used
GM & gluten free
Suitable for vegetarians and vegans
You have to try this stuff – we are so pleased we discovered it.
What is your favourite sweet treat?