We all have jobs we hate doing at home. What are the jobs you hate the most? The ones you put off, loathe doing and get irritated with?
I've always really loathed cleaning the high chair, and I still think that has to be one of the worst parenting jobs ever, but in terms of other things around the home, the one I hate the most is cleaning the windows. I can't stand it.  I put it off and I'm always disappointed with the results.
Vileda have launched 'The Vileda Clean' campaign to try and show that cleaning doesn't always have to be hard work, time consuming generally annoying. As part of this I've been putting a Vileda Windomatic Vac to the test.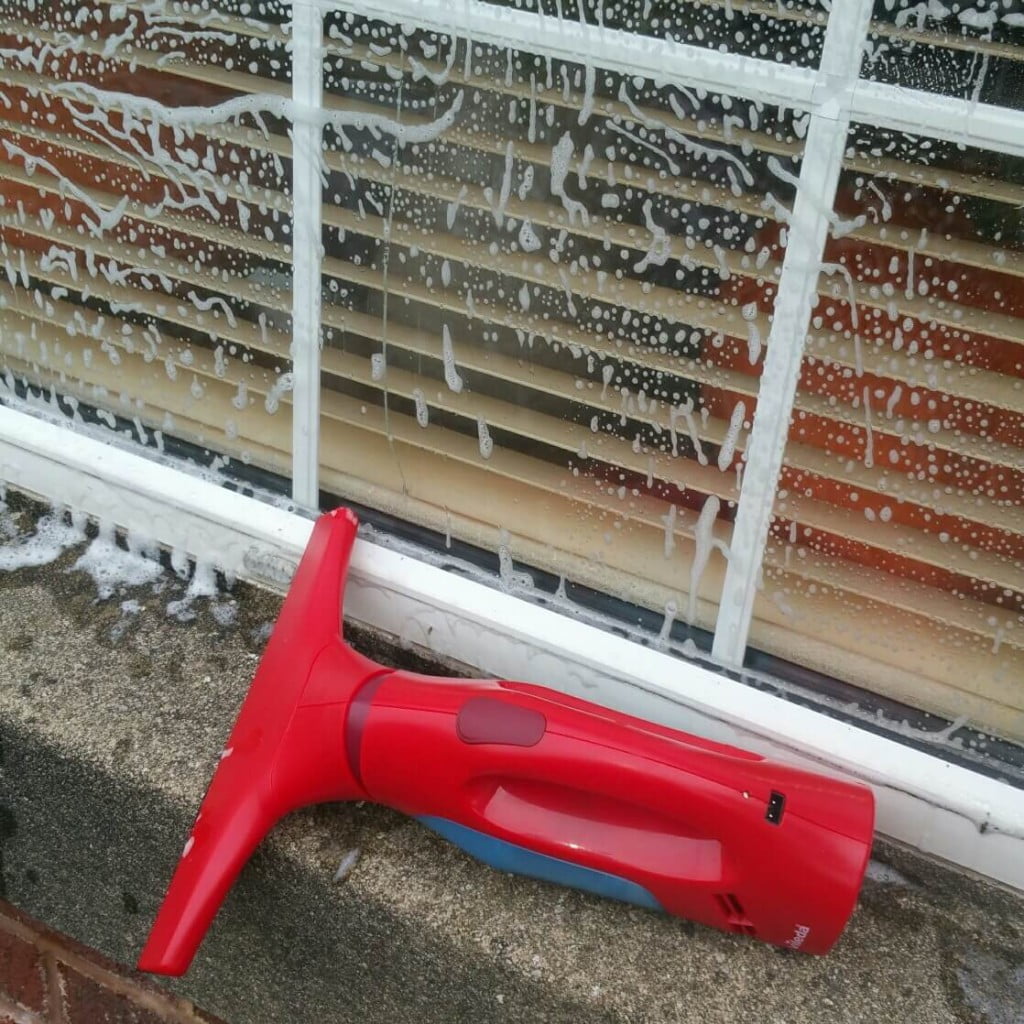 The Vileda Windomatic is a window vacuum cleaner that removes both window and mirror condensation, helps you achieve a streak free finish after washing your windows, and cleans up spillages. At only £49.99 it's very effective and considered to be best in class against other popular Window Vacs.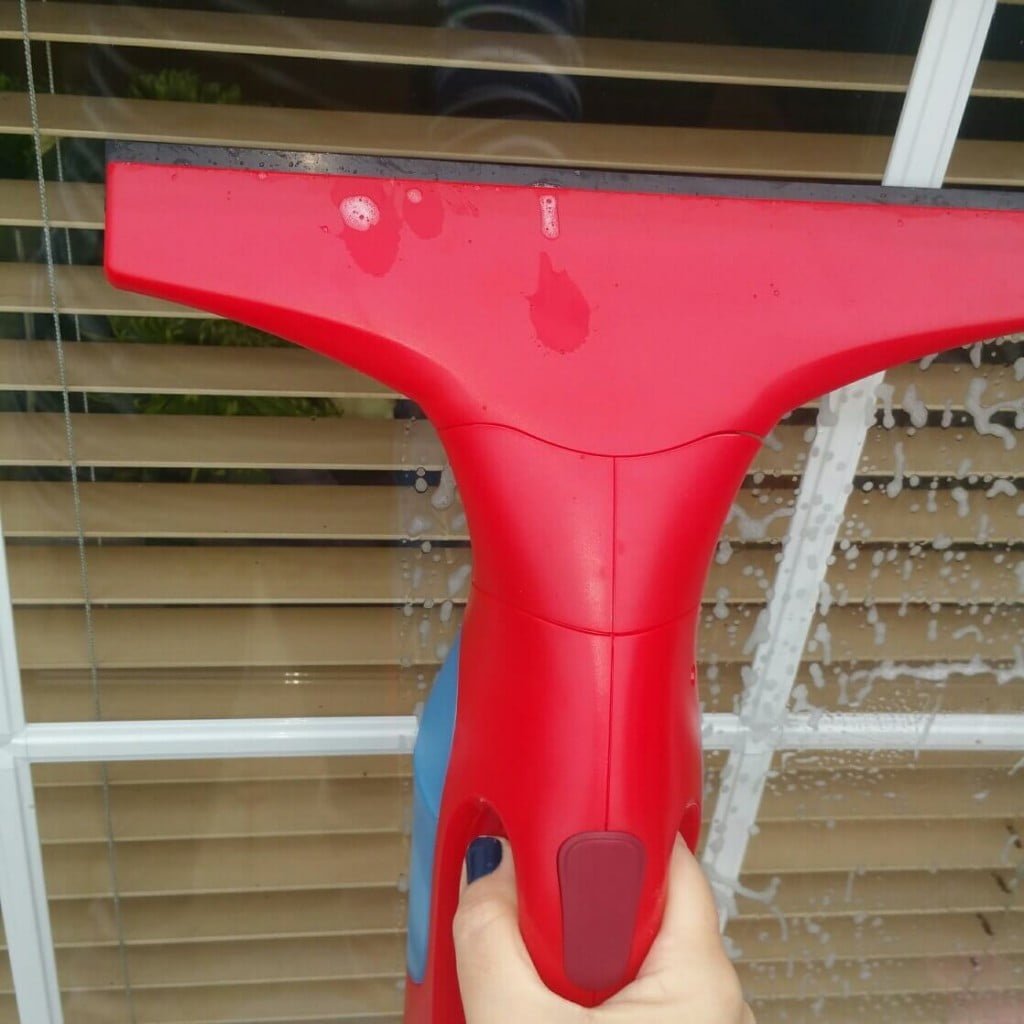 The wide wiper blade and powerful suction efficiently removes water from windows without drips, the flexible head gives the best cleaning angle all the way to the base of the window and into corners. It is lightweight and easy to use.
The Windomatic can also be used on tiles, shower screens, and mirrors. The shower screen is another one of the awkward cleaning jobs I hate, so it's a real bonus that the Vileda can also be used for that. 
Overall I'm really impressed with the results of this new gadget, and cleaning the windows is no longer my most hated household job, far from it, using the Windomatic is actually really satisfying when you get results like this.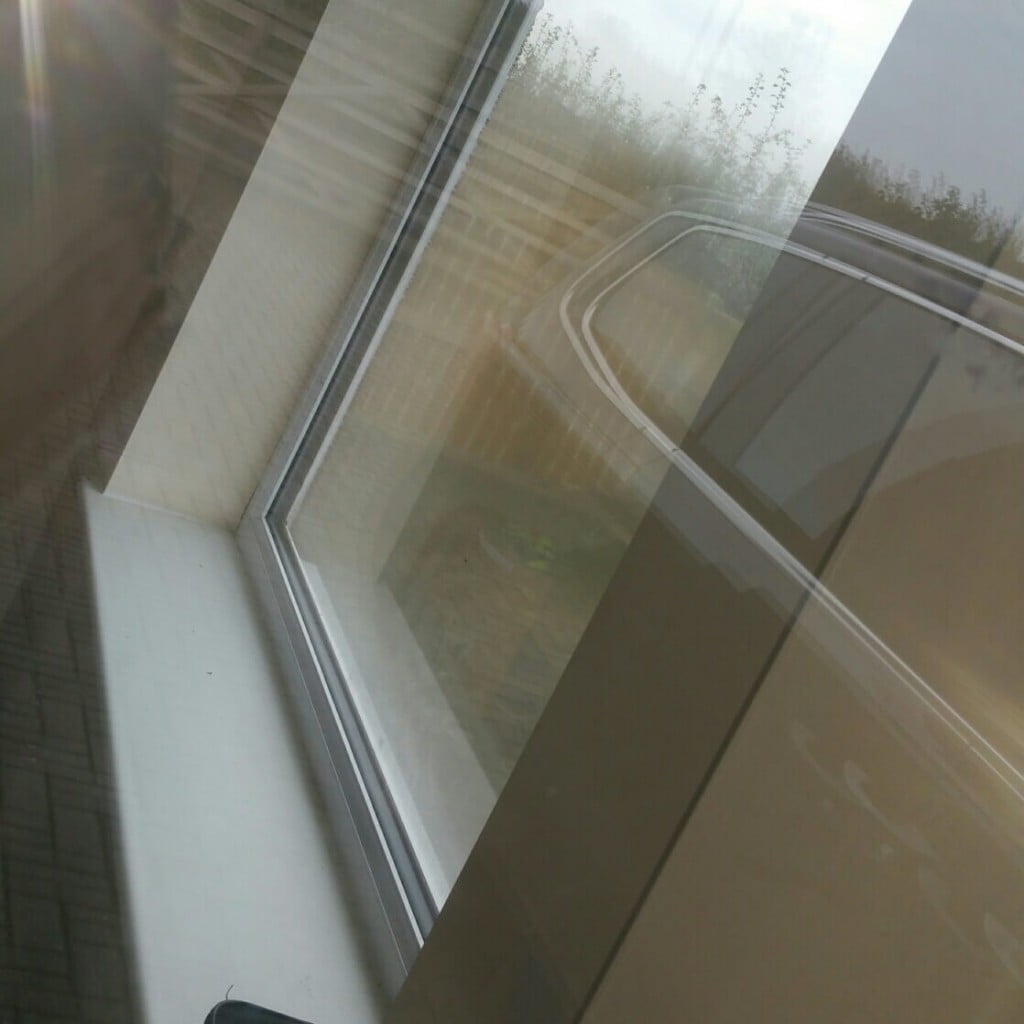 Out of 5 stars I'd give this product 4, the only reason it doesn't get 5 stars is due to the limited capacity of the tank, but it's not a major issue as it can be emptied easily and efficiently. Please note the device has to charge for 6 hours prior to use, so you won't be able to use it when it comes out of the box.