TELETUBBIES: TUBBY SNOWBALL, Featuring Six New Episodes is out on DVD October 31.
There is bonus content which includes a Teletubbies Holiday Song and a Behind-the-Scenes 'Featurette'.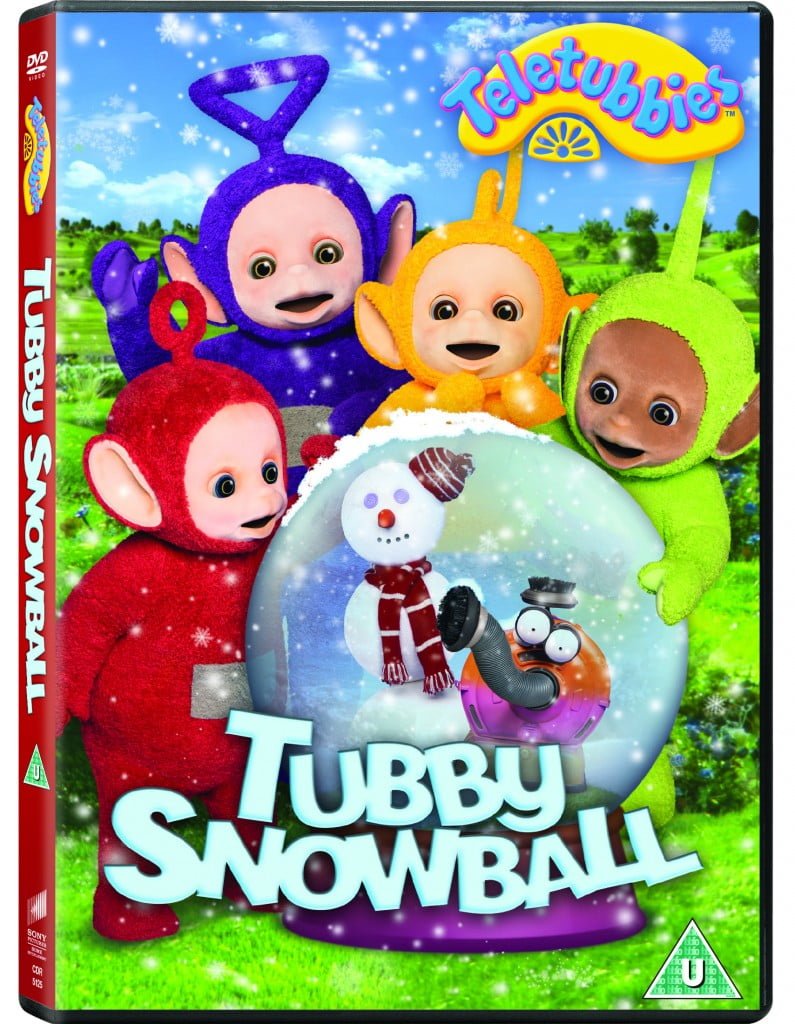 A whole new generation of families can enjoy the iconic Teletubbies when TELETUBBIES: TUBBY SNOWBALL debuts on October 31 from Sony Pictures Home Entertainment. Featuring six new episodes, the cherished pre-school programme follows the adorable antics of Tinky Winky, Dipsy, Laa-Laa and Po as they play, learn, dance and explore the magical world of Teletubbyland.
Teletubbies has been updated and reimagined in a brand-new series produced by DHX Media with fun, new elements including the Tubby Phone and new Touch-Screen Tummies. Just in time for the holidays, TELETUBBIES: TUBBY SNOWBALL features the Teletubbies singing "We Wish You a Merry Christmas", as well as a behind-the-scenes featurette for grown-ups to enjoy along with their little ones.
So what's it all about?
It's a cold day in Teletubbyland and snow falls on the Teletubbies! Join Tinky Winky, Dipsy, Laa-Laa and Po as they find big snowballs, dance with a snowman and watch children make a caterpillar out of snow. Contains six brand-new episodes including 'Snowball'.
Bonus features include:
We Wish You a Merry Christmas
Behind The Scenes For Grown Ups: Building The Set
The DVD has a run time of approximately 1hr 12 minutes. The collection is rated U.
Now the exciting part…your chance to win one of three copies. All you have to do is enter the easy widget below!
Good luck.
UK entrants only please!
Win TELETUBBIES: TUBBY SNOWBALL DVD