This winter, Liverpool Christmas Ice Festival returns to the city for the fourth year, transforming Pier Head into an enchanting winter wonderland. We went to check it out at the weekend and it's all looking great.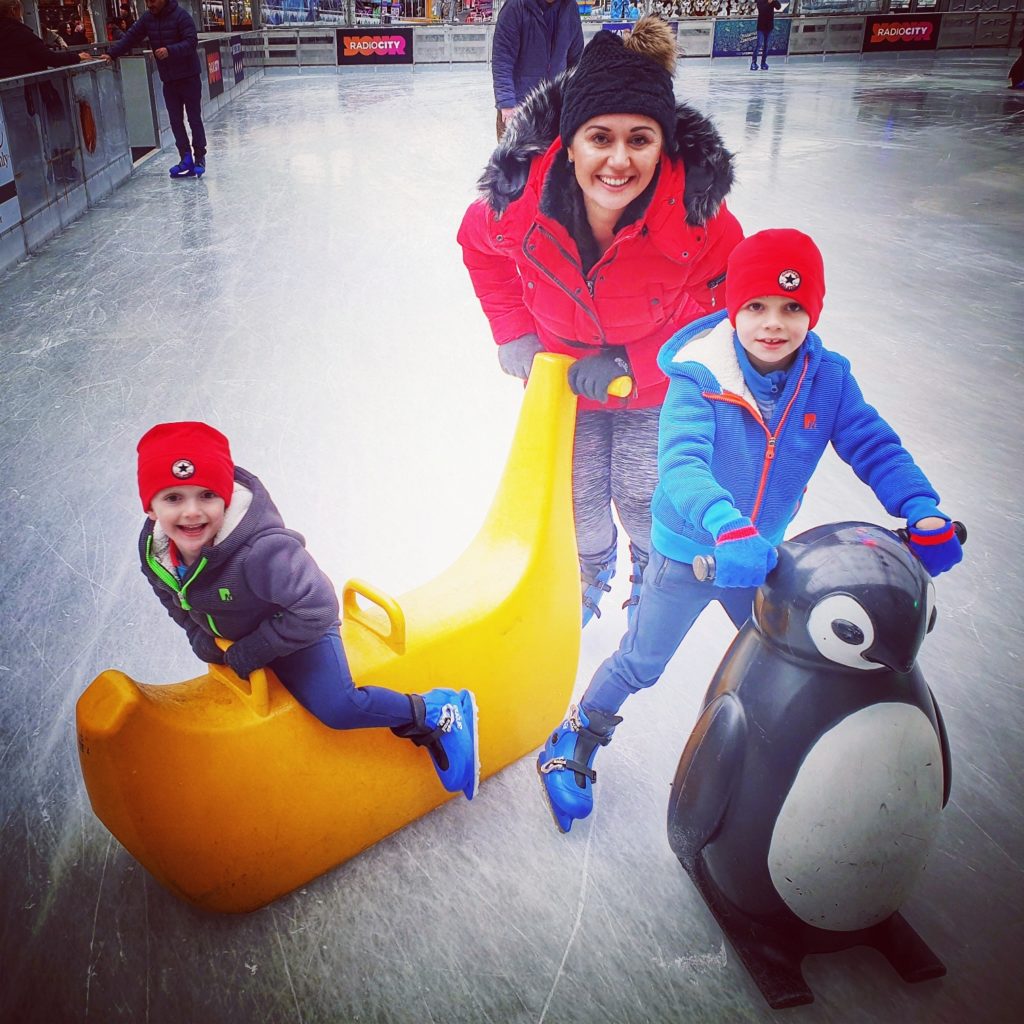 The iconic waterfront location has been dramatically altered for the season, packed with family-friendly attractions including a large ice rink, ice-themed rides, a funfair and food stalls.
The large outdoor rink returns to the Pier Head venue complete with a canopy for skating whatever the weather. This is such a great idea, given how much rain we've had lately.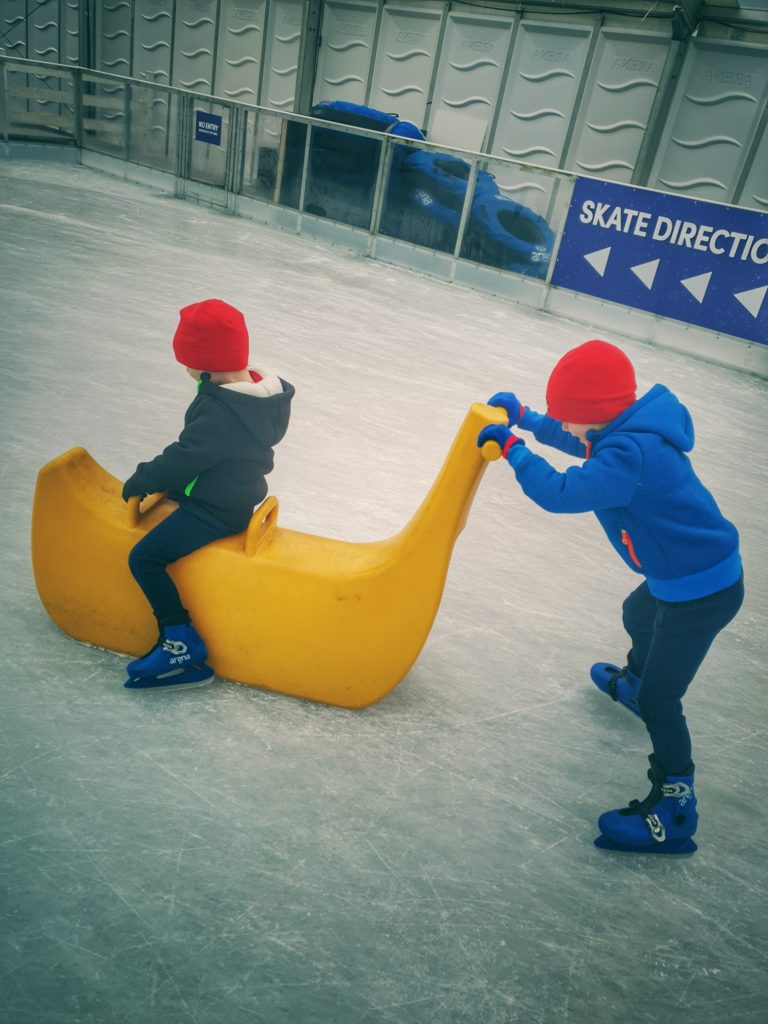 Due to popular demand last year, the availability of penguin skate aids has been doubled and are available to book online now, along with ice skating tickets. You can also get banana skate aids which can seat two people. These are great for beginners and also for when little legs get a bit tired.
The staff are friendly and helpful and the skates are comfy and good quality. There are plenty of seats to put boots on and off and there are toilets located in a cabin just outside. We had a lovely time, ice skating as a family is always a lovely festive activity.
After a turn out on the ice, festival goers can enjoy the thrills of the UK's longest ice slide with three, 30-metre-long slides for an exhilarating ride and panoramic views of the iconic Three Graces due to its elevated position, six metres above the park.
The Ice Jet ride – a firm favourite with visitors – is making its third appearance, complete with a sound and light show as part of the immersive encounter to entertain the thrill seekers in the family.
This is such a fun day out for all the family, the pop-up food and drink stalls complete the experience, selling a variety of seasonal treats including traditional German bratwurst, mulled wine and hot chocolate. I always think it's such a shame how much these places charge for their food and drinks, if only they'd realise that if their prices were not so steep, people would buy more!
Special events and offers will take place throughout the season. These include Buy One Get One Free tickets for students during November off-peak skating sessions, plus 25 % off admission for Save The Children's Christmas Jumper Day for those who wear a Christmas sweater on 13 December 2019.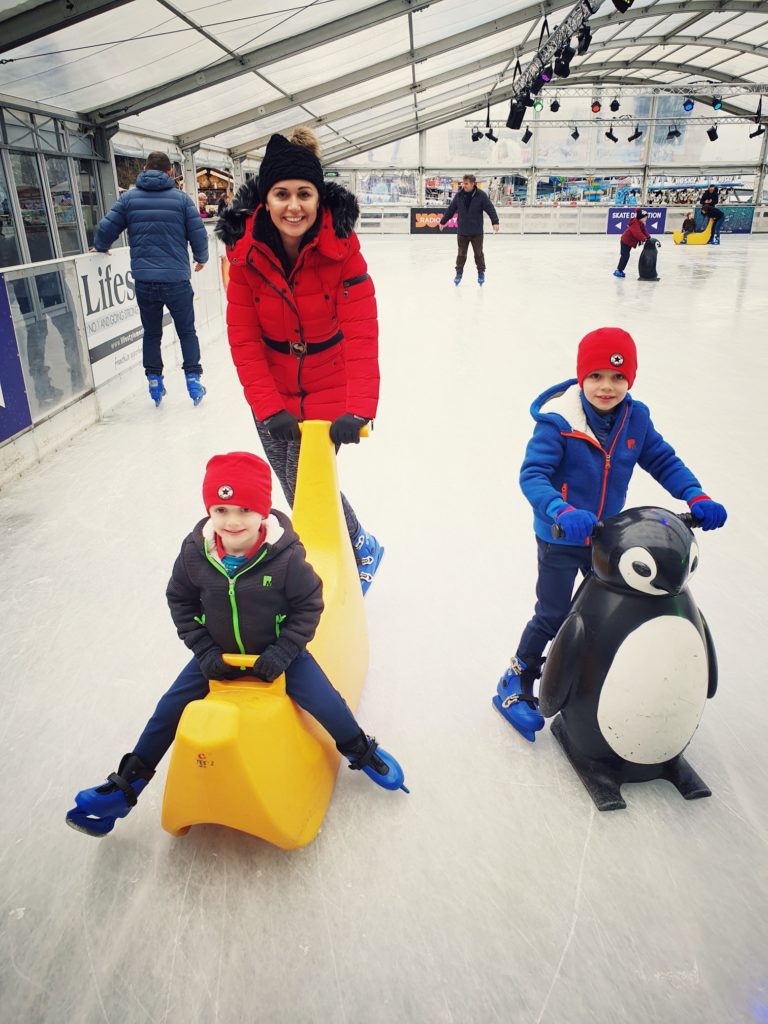 The Liverpool Christmas Ice Festival opens daily from 13 November 2019 to 5 January 2020. Closed Christmas Day. For more information and to book tickets, visit icefestivalliverpool.co.uk.
This is a collaborative post.