If you have been following the blog you will know that we have been on the look out for a large family car .We have so far reviewed the Mitsubishi Outlander, The Ford Grand Tourneo Connect and the Honda CRV.Our next stop was to see what the Volkswagen Sharan could offer a large family with lots of 'stuff' to transport.Here is the Sharan we tried, it pretty much had electronic everything… boot, sliding doors etc which were great but no electronic mirrors.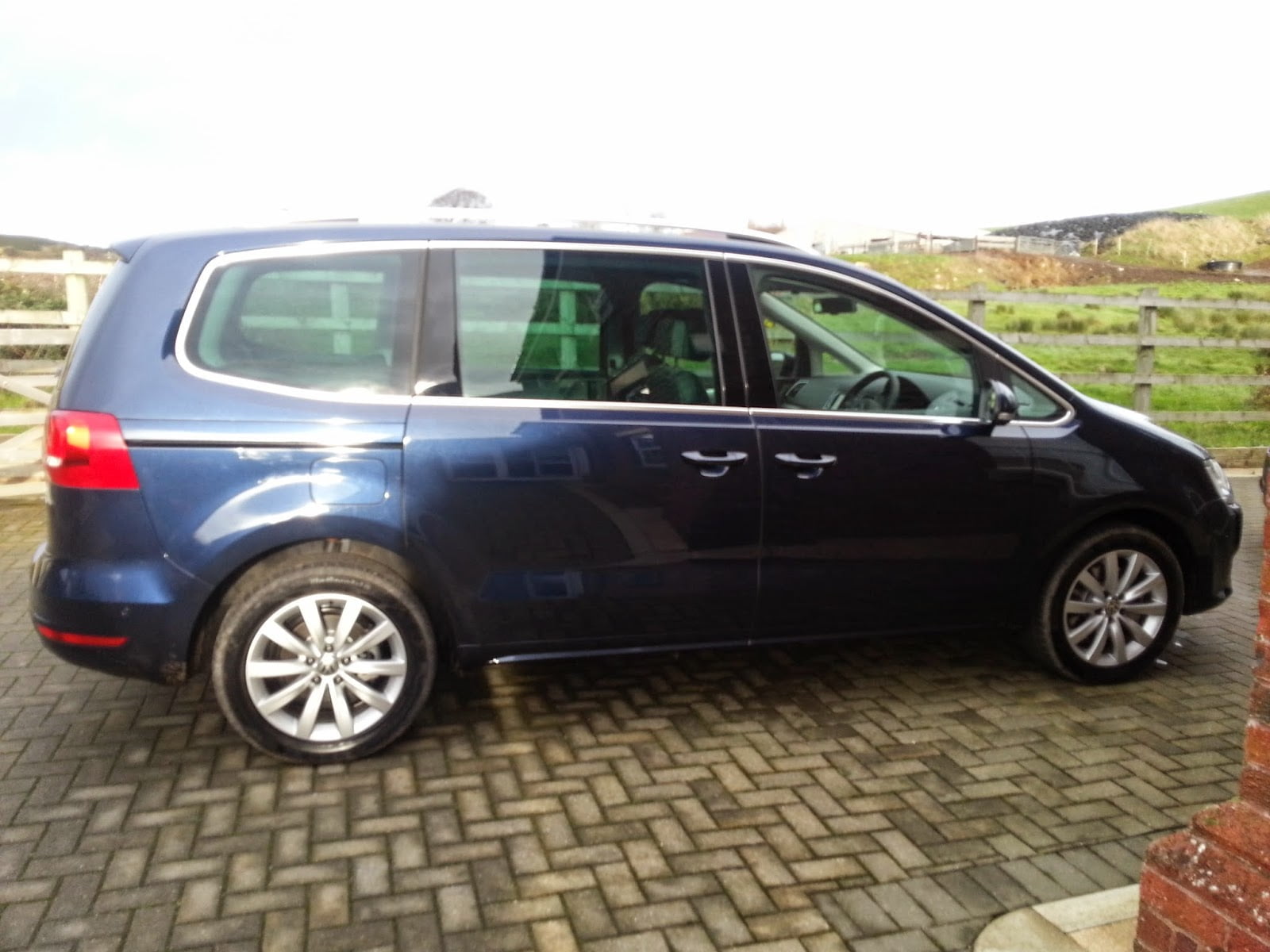 They are quite smart looking I think, quite stylish for a people carrier really.The shape of the car is sleek and it looks good. It does feel a little like a bus to drive but that is mainly due to how spacious it is inside.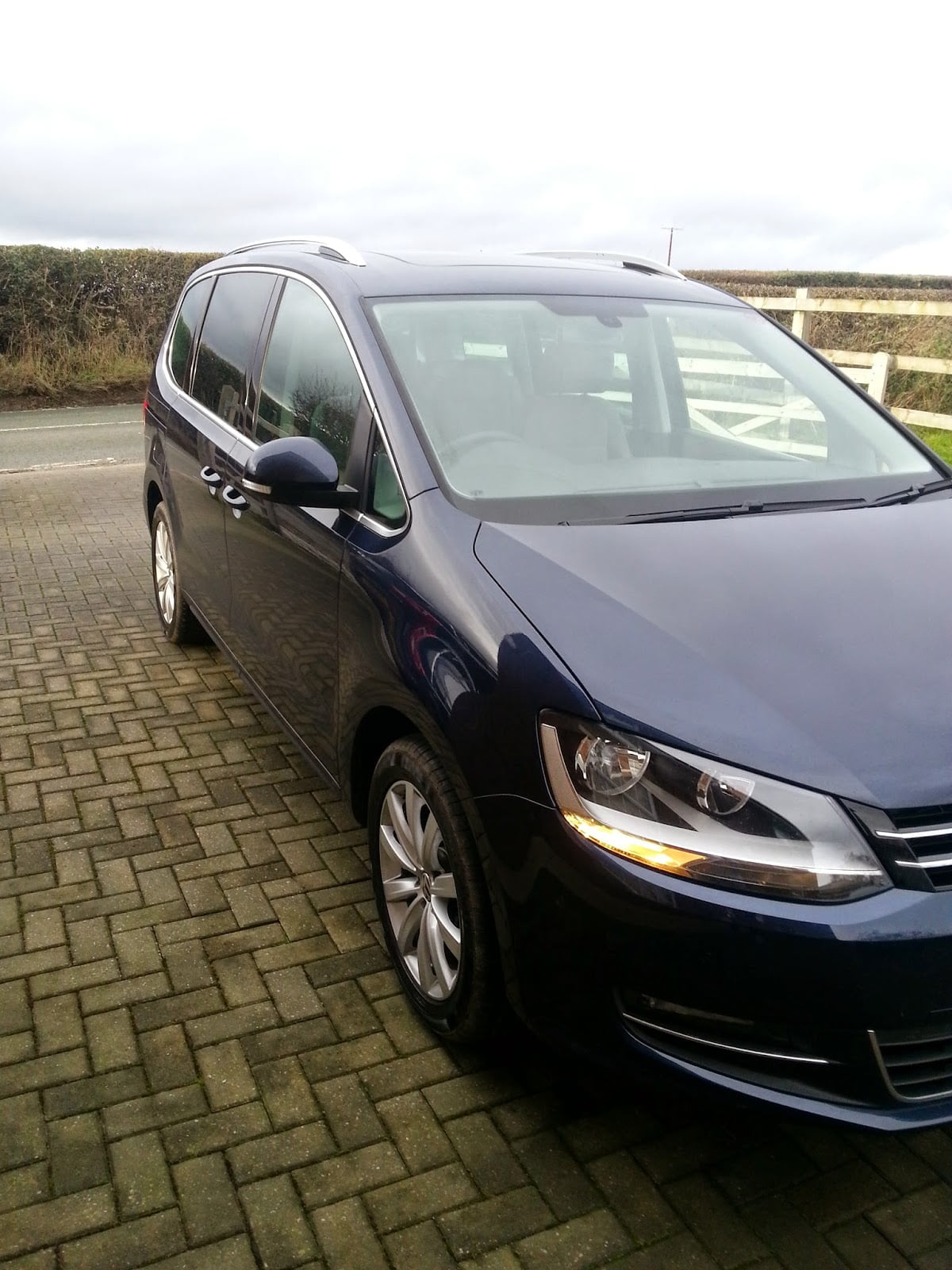 There are lots of little pockets around the car for storage like this one below which is on the dashboard. Great for popping phones or other items in, or a pack of baby wipes so you know you always have them to hand.This is also great for storing things in that you want to leave in the car but need to be out of sight.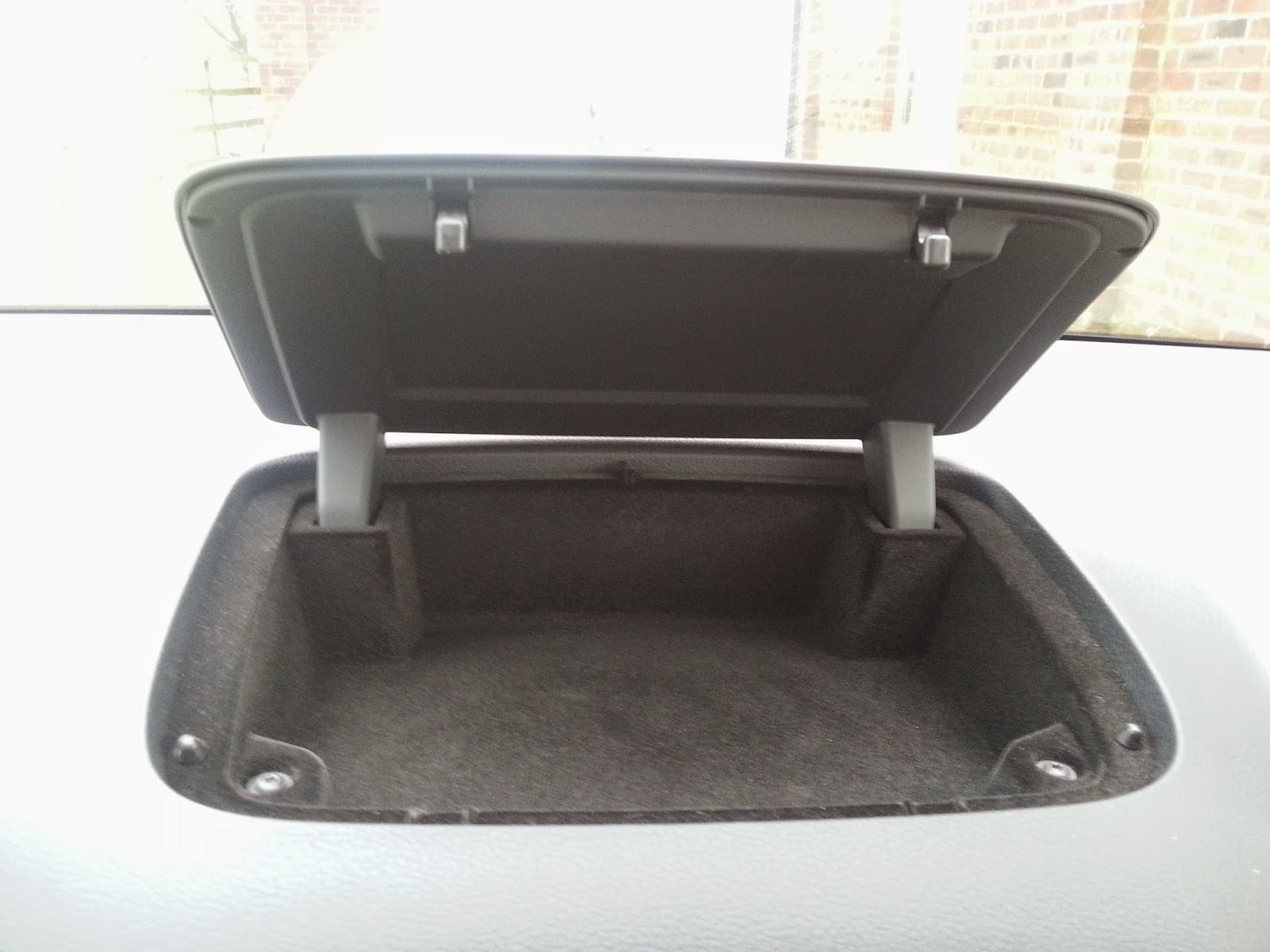 This is the middle row without any car seats in – really spacious, loads of legroom and three 'full' seats across the back,meaning you can easily fit three adults across there if you needed to.
This space also makes quite a difference when you start to put car seats in the back. We played around with the configuration of seats because we could in this car, unlike the others we have tried. All five back seats have isofix,  meaning that you have many more options of where to seat everyone. The width of the seats also means that you can even put two isofix bases next to each other, which has not been possible in any of the other cars we have tried so far. This makes quite a difference to everyday use and makes the Sharan a really practical option for large families using car seats.
This was the configuration we went with most days. Eldest child on the outside of the middle row on a Bubble Bum Booster, toddler in the middle in a Maxi Cosi isofix car seat, baby on the opposite side of the middle row, in a rear facing Maxi Cosi isofix car seat and second eldest child in third row in a normal Graco booster seat. You can see that even with the two isofix base legs that there is still plenty of room on the third row. Having the eldest child on the outside made it much easy to get the older children out for school as no one had to climb over anyone else!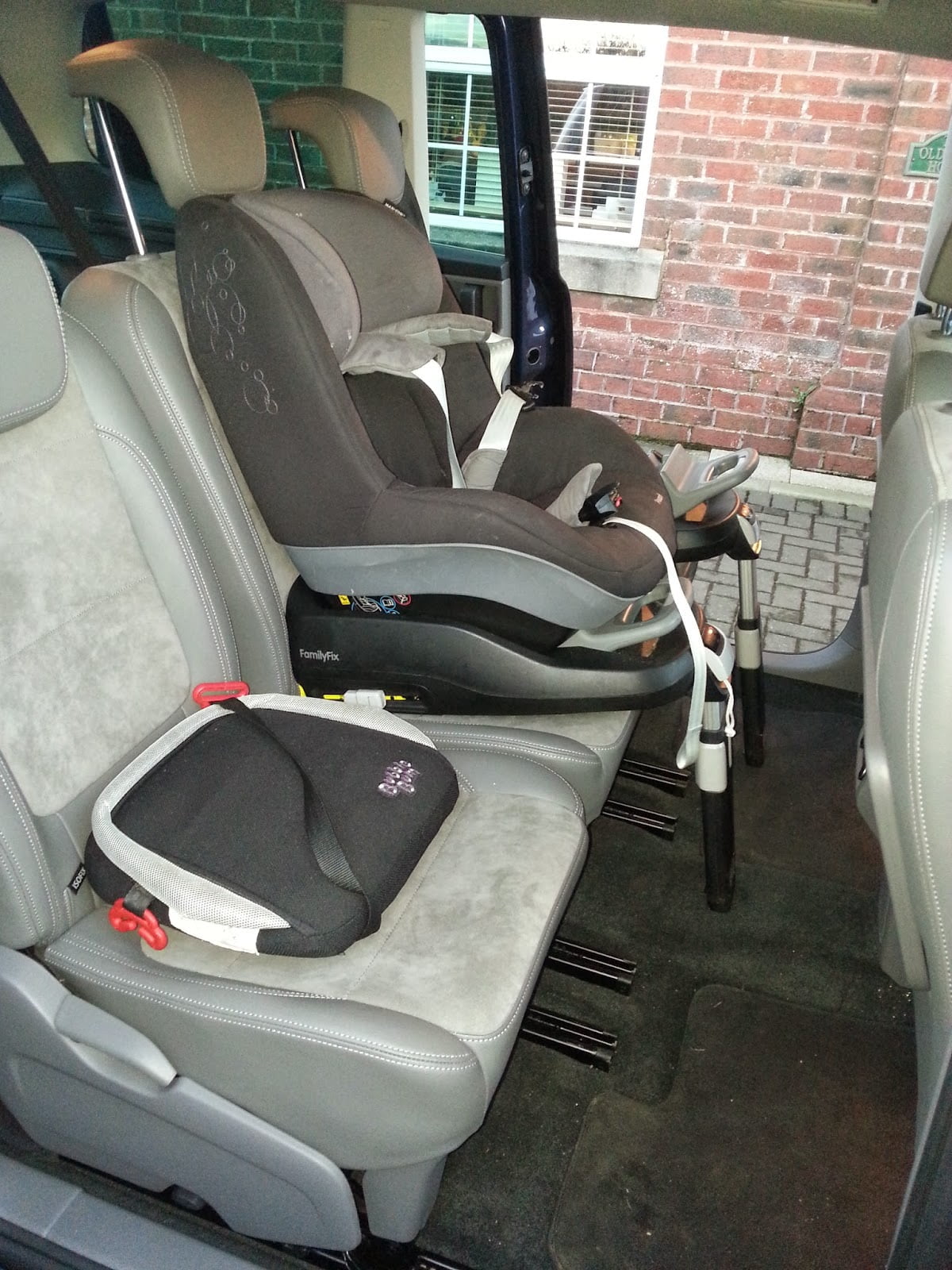 The Sharan has lots of family-friendly additions such as tray tables which are great for long journeys.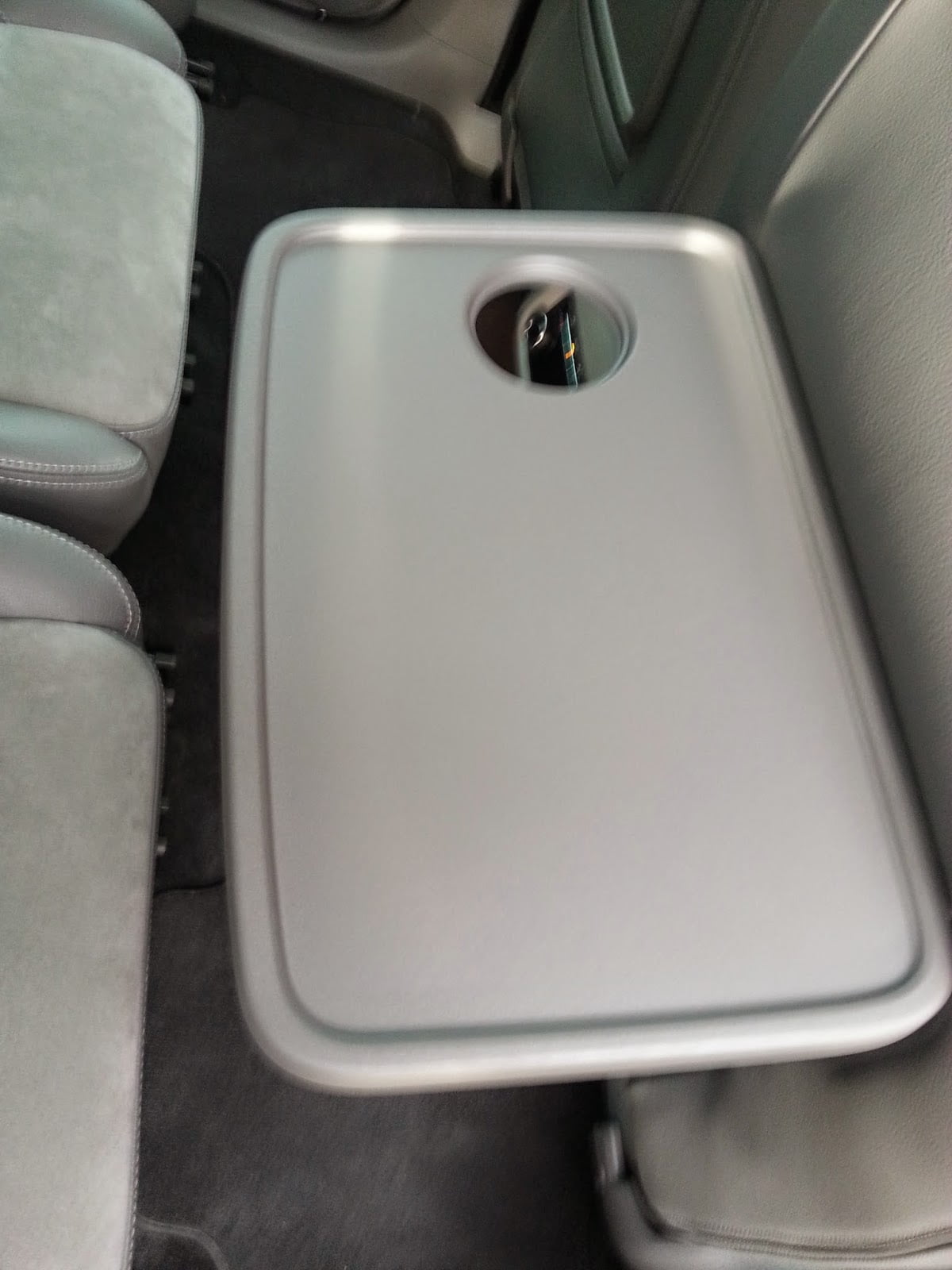 It also came with one of these alternative head rests which gives younger children more head support and protection and is again great on a long journey when you have a sleeper!
With all seven seats up the boot is quite small and we could not fit our pushchair in like this. However, with a seat down this was possible and left plenty of space for the pushchair. There is a stylish, retractable back shelf but we had this out the whole time as we needed to use the bigger boot space.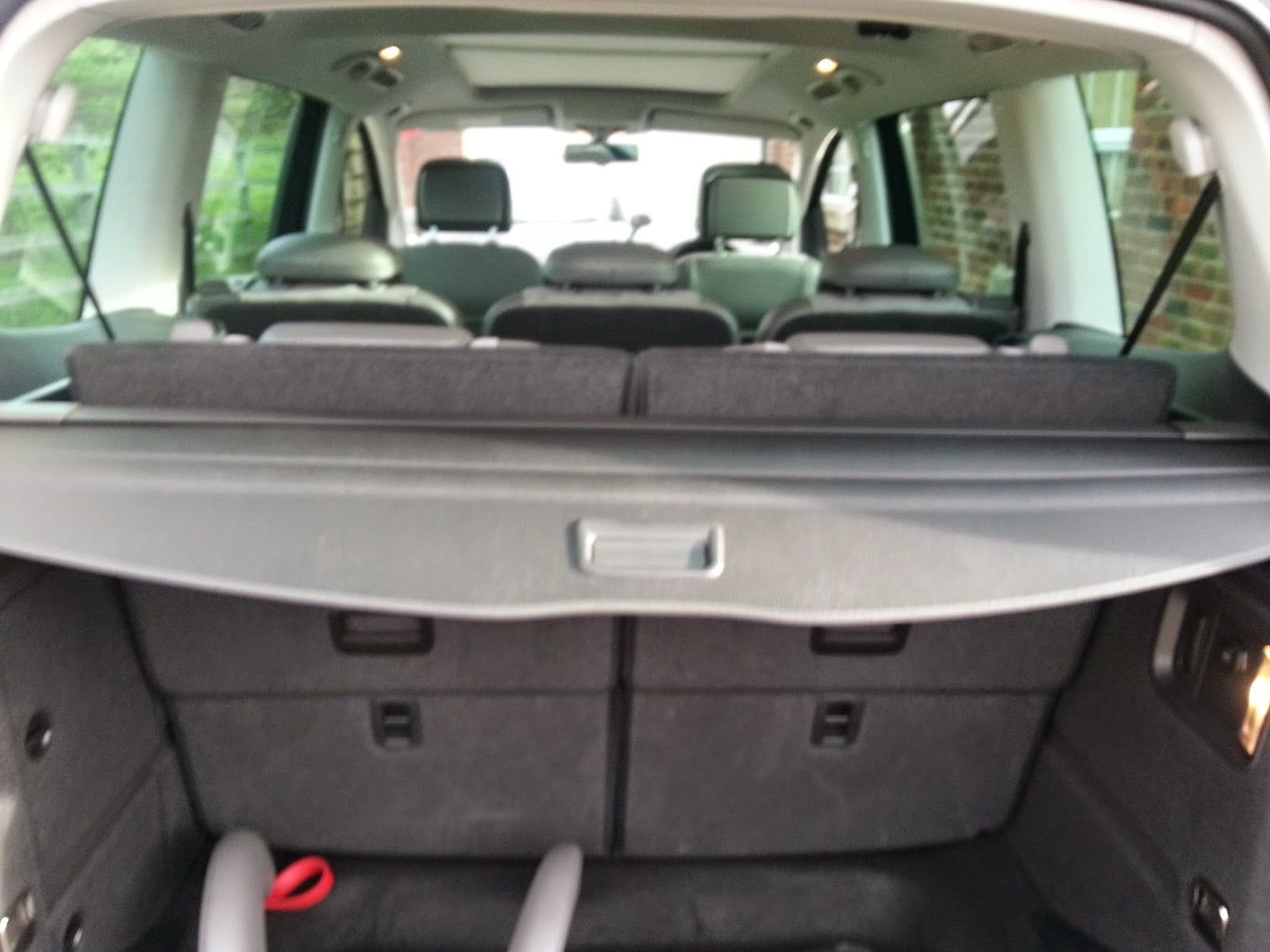 I've prepared a list of pros and cons of the Sharan to help you decide if this could be the car for you. You will notice that there are way more pros than cons to this car for a large family and I have to say, of the cars we have tried so far this has ticked the most boxes for us.
Pros:
Foot well lights
Heated seats right up back
Key less operation
5 rear isofix points – can have two baby seats next to each other
Tray tables
Cup holders
Sliding doors
Lots of leg room
High roof
Spacious in the cabin
Seats slide forward and backwards to allow for more legroom
Optical parking system detects all around the car …. Amazing but takes some getting used to as you wonder why you are beeping!
Fully functional 7 seater
Could fit pushchair in using 6 seats
Lots of storage pockets
Good visibility
Radio sound cuts out when maneuvering – prevents additional distraction (loved this!)
Cons:
Gear stick panel hidden by coat (if you wear a short coat or take your coat off in the car this wouldn't be an issue)
Small wing mirrors
Very small boot when all 7 seats operational
Seats in front are not the most comfortable
When using a rear-facing car seat it is tricky to lift a baby out due to the position of the sliding door
Any questions…get in touch!