Welcome to part three of Thrill Seeking, you can read part one about Velocity and Tree Top Nets first if you haven't already, and also part two about Titan and Bounce Below is also worth a read.
In part three we headed back to the Zip World Forest to see what developments they had made since our first visit. I have to tell you that these three sites are all so impressive and developing at an amazing rate.
Zip World has really put North Wales on the map, seeing visitors from all over the world, and we feel very lucky to have this all pretty much on our doorstep.
"EPIC" pretty much sums up this wonderful place! We are huge fans!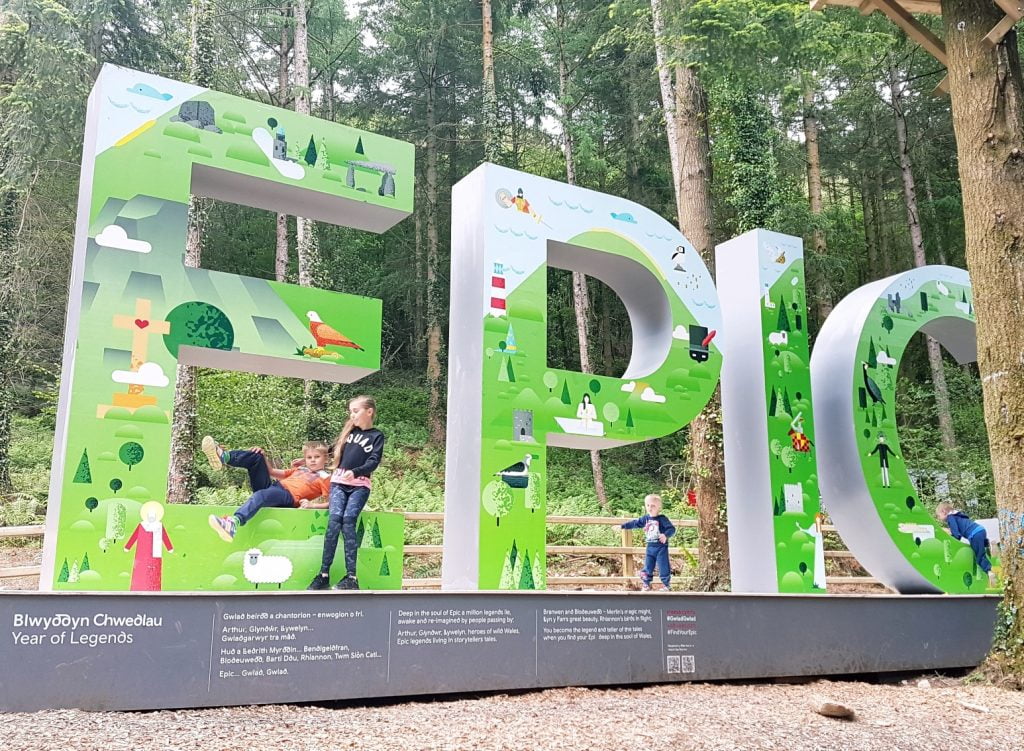 Fforest Coaster
This is one of the new additions  – The only Alpine Coaster of it's kind in UK, the Zip World Fforest Coaster is fun for all the family (3 years and over). The Fforest Coaster is based on the traditional toboggan but runs on rails, which offers an all year, all-weather experience.
You start your journey in the heart of the woodland, taking your sledge on your own or in pairs, and travel on the uplift through the trees. You will then fly through the forest at exhilarating speeds of up to 25mph.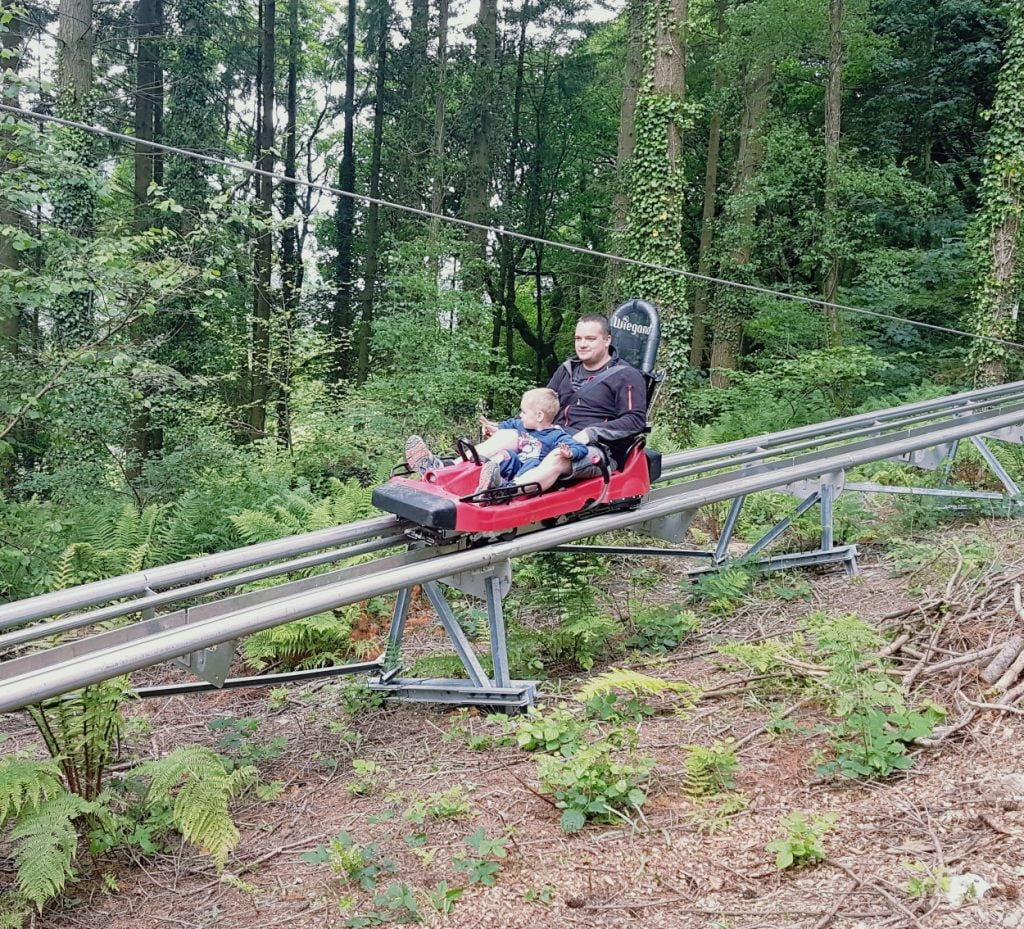 This was a massive hit with everyone (except our youngest who wasn't old enough and is once again desperate now to turn three so he can have a ride!).
As always the staff were fantastic and the safety briefings clear and detailed. You get three goes on the coaster, so you have a chance to go a bit faster each time as your confidence builds. Don't forget to brake at the end!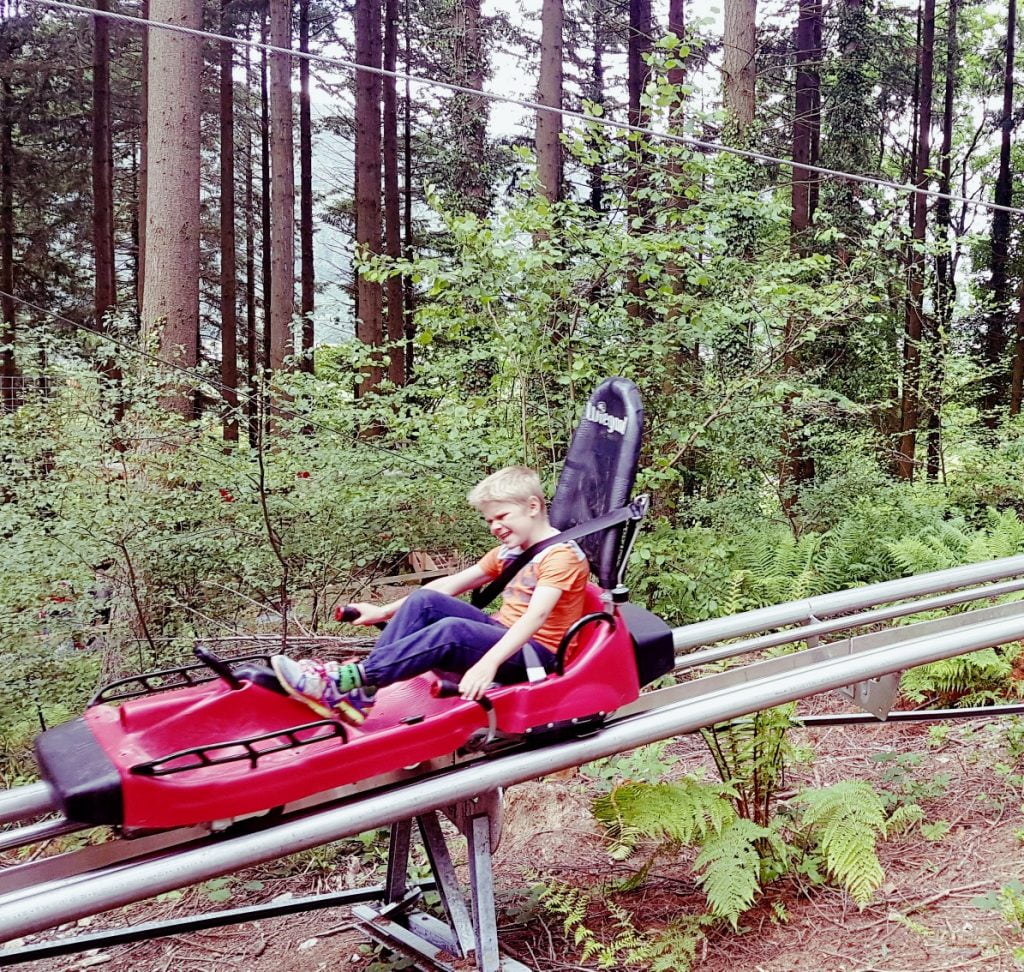 Spectators can watch the start and end of the coaster and grab a quick drink and cake from the wooden hut at the start of the ride.
There is a lockable seat belt system which is active as soon as you start at the bottom and the self-braking system and distance control system limits maximum speed and keeps the distance in between the sledges, so you feel very safe at all times.
Children must be 9 years old and at a minimum height of 1.35 metres to ride solo, but equally it can be fun to team up. Our children tried both.
Tree Hoppers
This is another new edition to the forest – A zip line and adventure course for little adventurers aged 5 -12 years. Participants are free to explore Tree Hoppers at their own pace and usually take around 1 hour, although we got around in about 25 minutes.
Elements include the tree hoppers bridge, zip bridge, walking the plank, balance beam, hanging logs, French hammock bridge, tyre tops, 'match sticks', cargo net, log bridge, organ pipes, burma bridge, multi vine, logs in a line, 'islands in the sky', 'postman's walk', multi vine and moving vine.
You get your confidence on the green course first and then progress to the red course when you are happy to move on. The longest zip line is on the Red Course and is 20 metres long.
This is such a fun course and would make a great activity for a children's party! It's a great course for building confidence before taking on some of the other activities.
Everything is so beautifully constructed and again the safety briefings, quality of staff and their explanations are all first class. This is right by the Fforest Coaster, so you can easily combine the two activities without worrying about the time it takes to get between them.
Treetop Nets
Of course no trip to the forest would be complete without bouncing on and exploring the Treetop Nets. This is such great family fun. You can bounce, run, jump and play with the huge balls 60 feet above the forest floor.
Again, this activity is suitable for over three's. The staff are very quick to pick up on anything that isn't considered appropriate behaviour so you feel super safe up there in the nets.
There is a spectator area for anyone not participating, which includes some seating and the whole experience lasts two hours. Don't worry though, as long as you keep your wristband on you can come and go – so you can easily stop for a drink or toilet break if you need to, and I guarantee the whole family will sleep well after a session on here!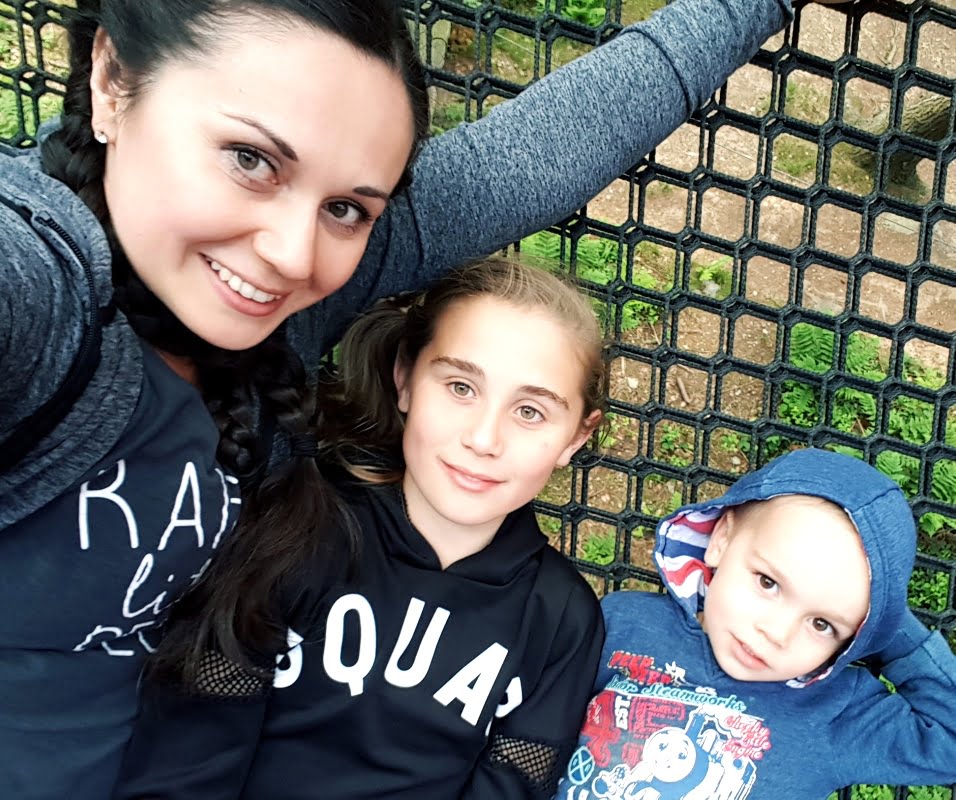 This is without a doubt an amazing place to make very special family memories to last a lifetime. We can't wait to see what else develops at the Zip World locations.
Have you been to Zip World? What would your family enjoy the most?