How was Halloween for you? We had a fun afternoon in London with Kimberly Wyatt learning about what a game changer the Lenovo Smart Display with Google Assistant can be for busy parents.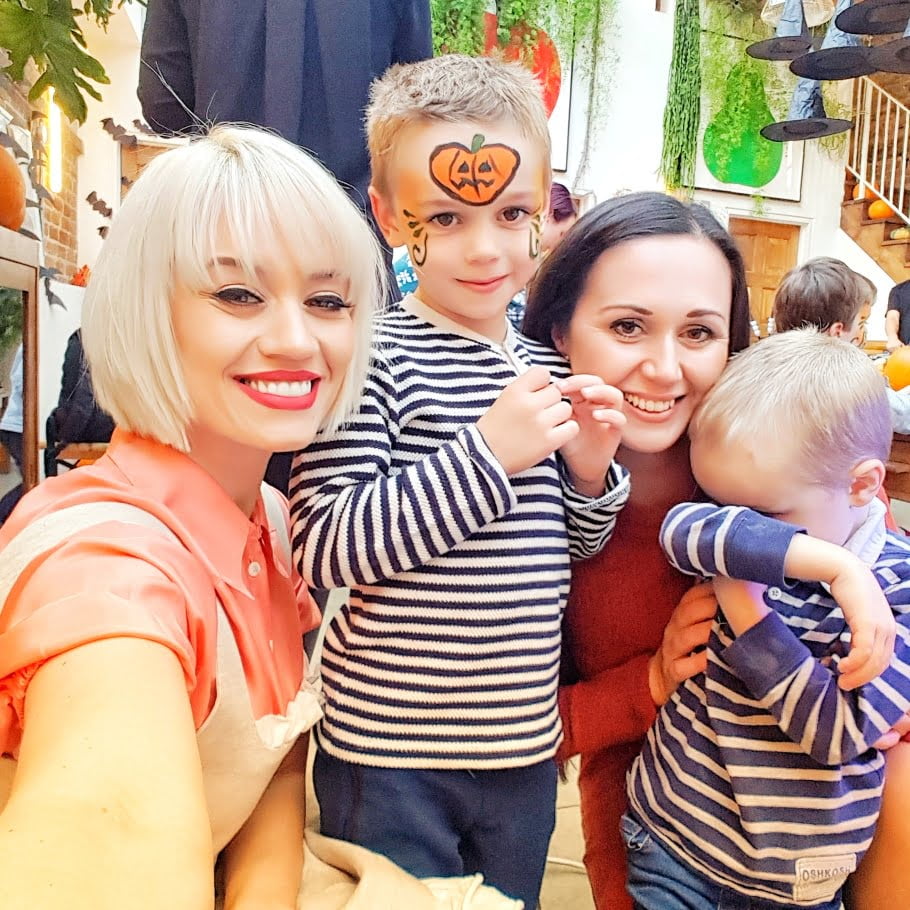 I don't know about you, but I love being busy in the kitchen with the children. They all love to make and bake and experiment and they love a good theme too – what better theme than Halloween for a few experiments in the kitchen!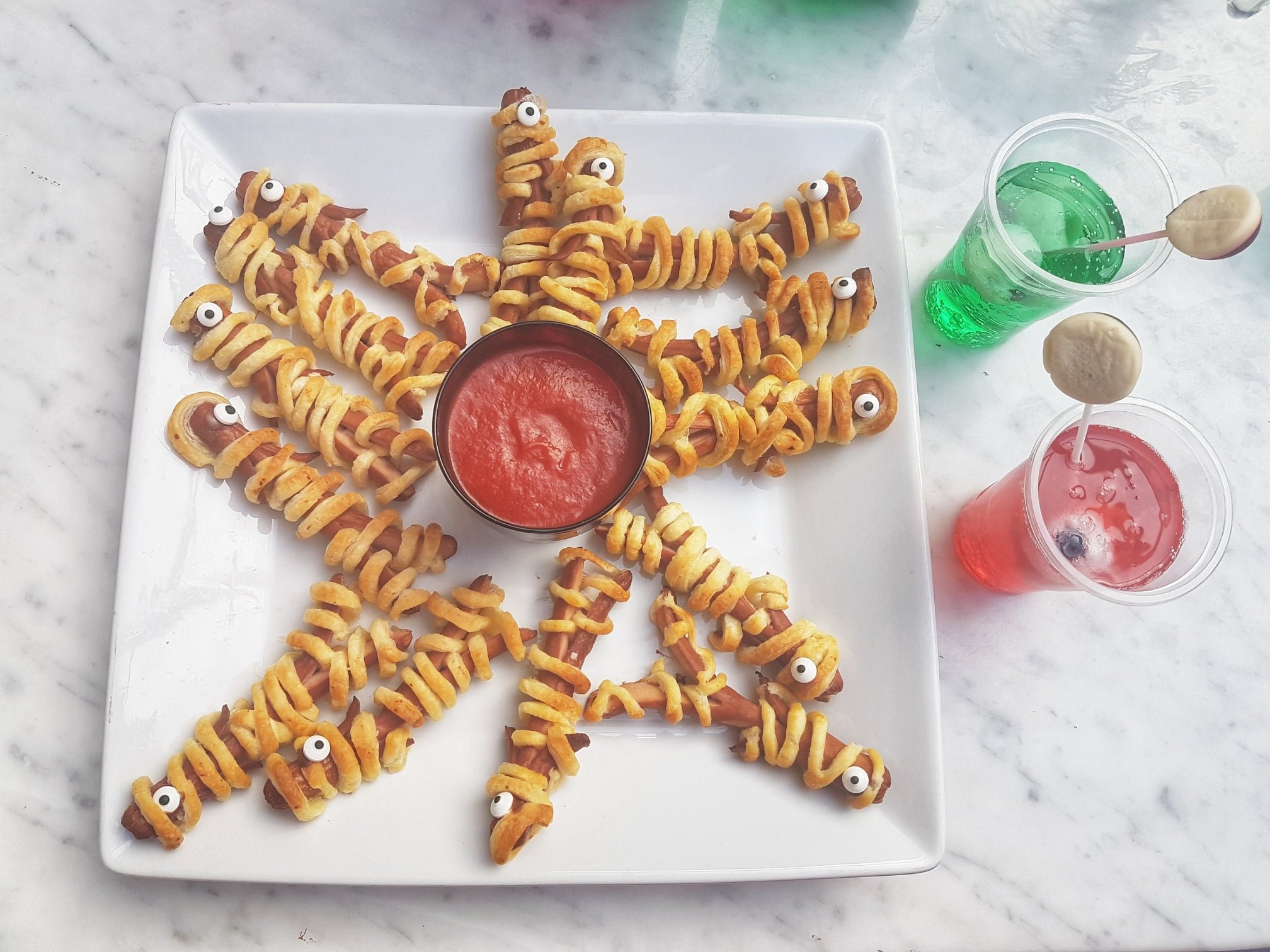 As much as I love doing things like this with the children, it can often feel like I need another pair of hands – know what I mean? I often need to look up measurements on my phone, or remind myself of a recipe, because as any mum will know, when we give birth, we also give birth to our brain cells and loose all ability to retain information – or is that just me?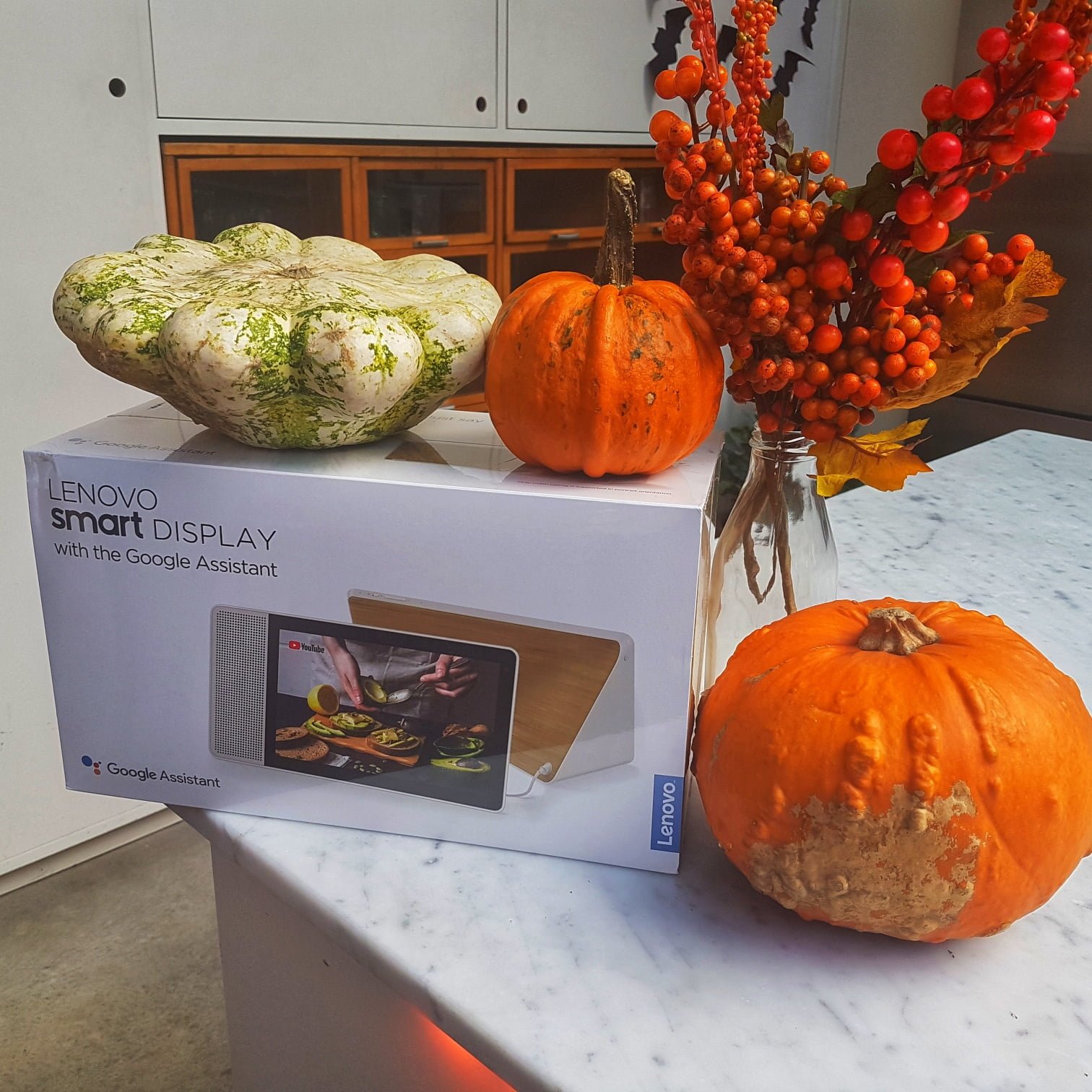 So, imagine the scene, myself and the four children covered in whatever culinary delights we are busting out in the kitchen, and then my poor phone is instantly smothered in whatever it is we are doing, because I've forgotten what the next step is.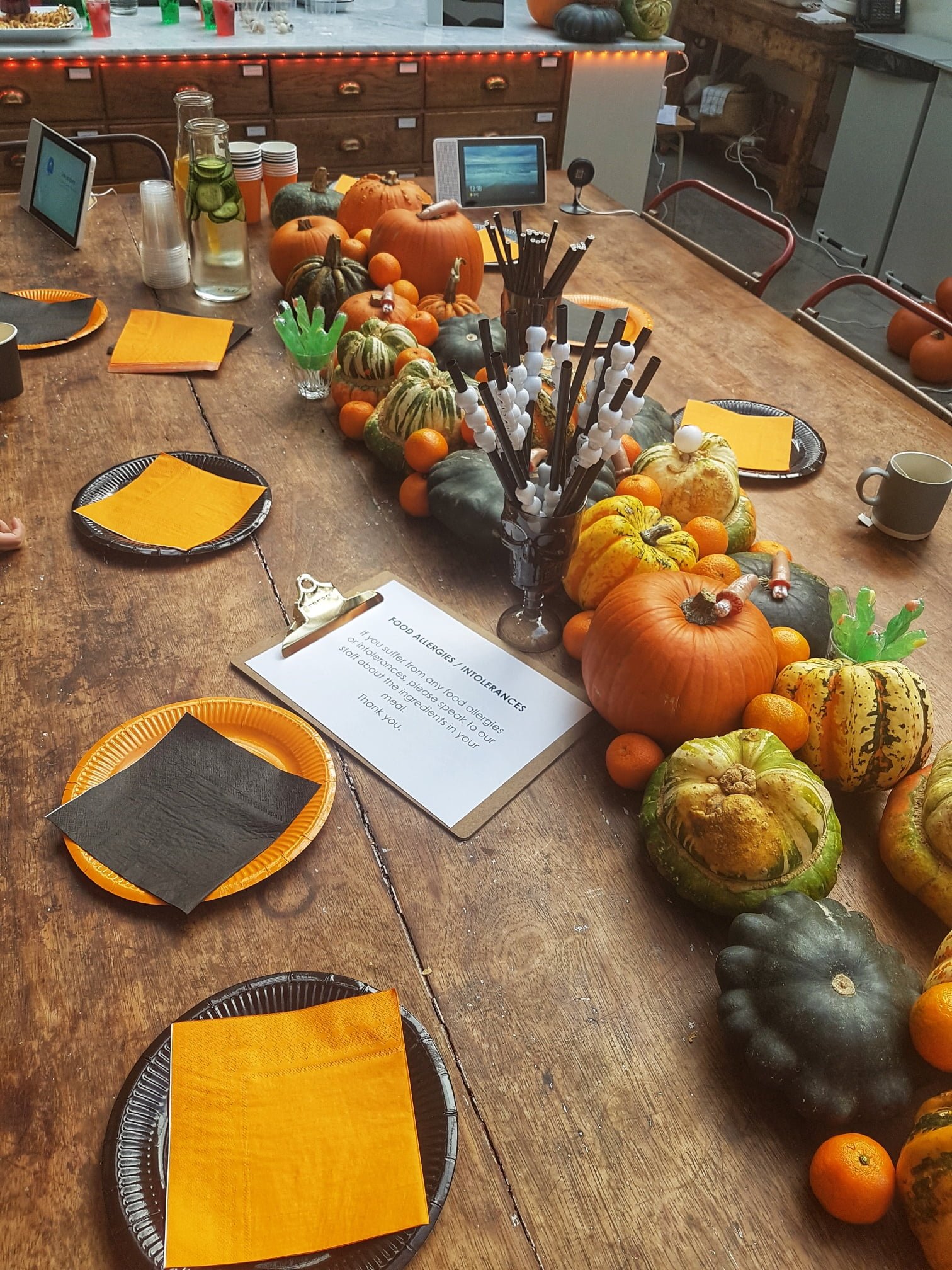 Add the Lenovo Smart Display with Google Assistant to this and you are suddenly saved. "Hey Google, show me the recipe for the skeleton gingerbread" Kimberly demonstrated. Hey presto – the kitchen antics are back under control and you are nailing motherhood once more! Winner right?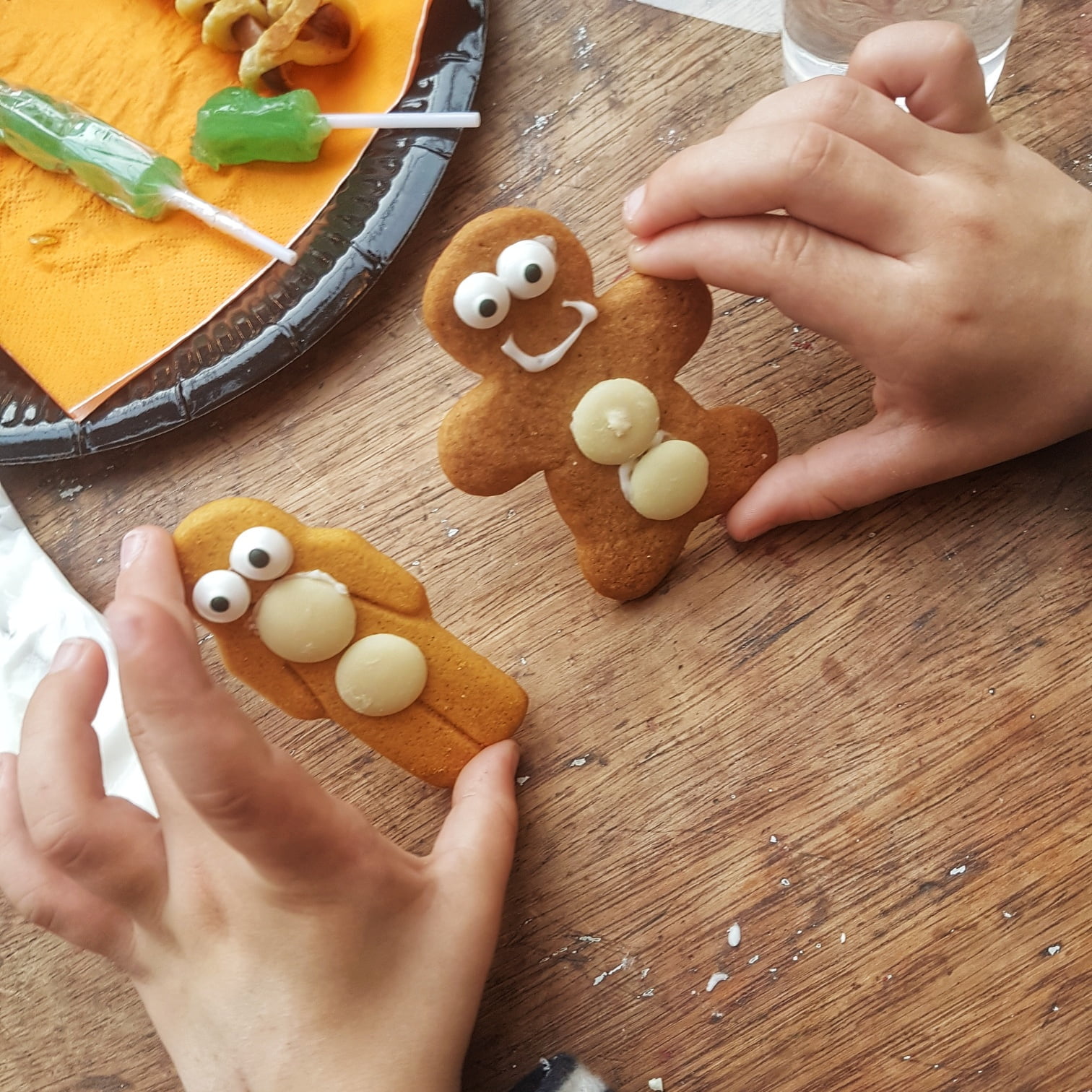 Modern parenting is a juggle, we all know that. A constant juggle, where we try to be everything to everyone, all of the time. That means time is precious, so anything that helps us to streamline the mundane, means we have our hands free to get on with more exciting things together.
The Lenovo Smart Display isn't just another gadget in my view, it is a practical aid to modern family life. It lets you bring up videos, recipes, tutorials, images and information, all hands free, using only your voice, making you more present in the moment.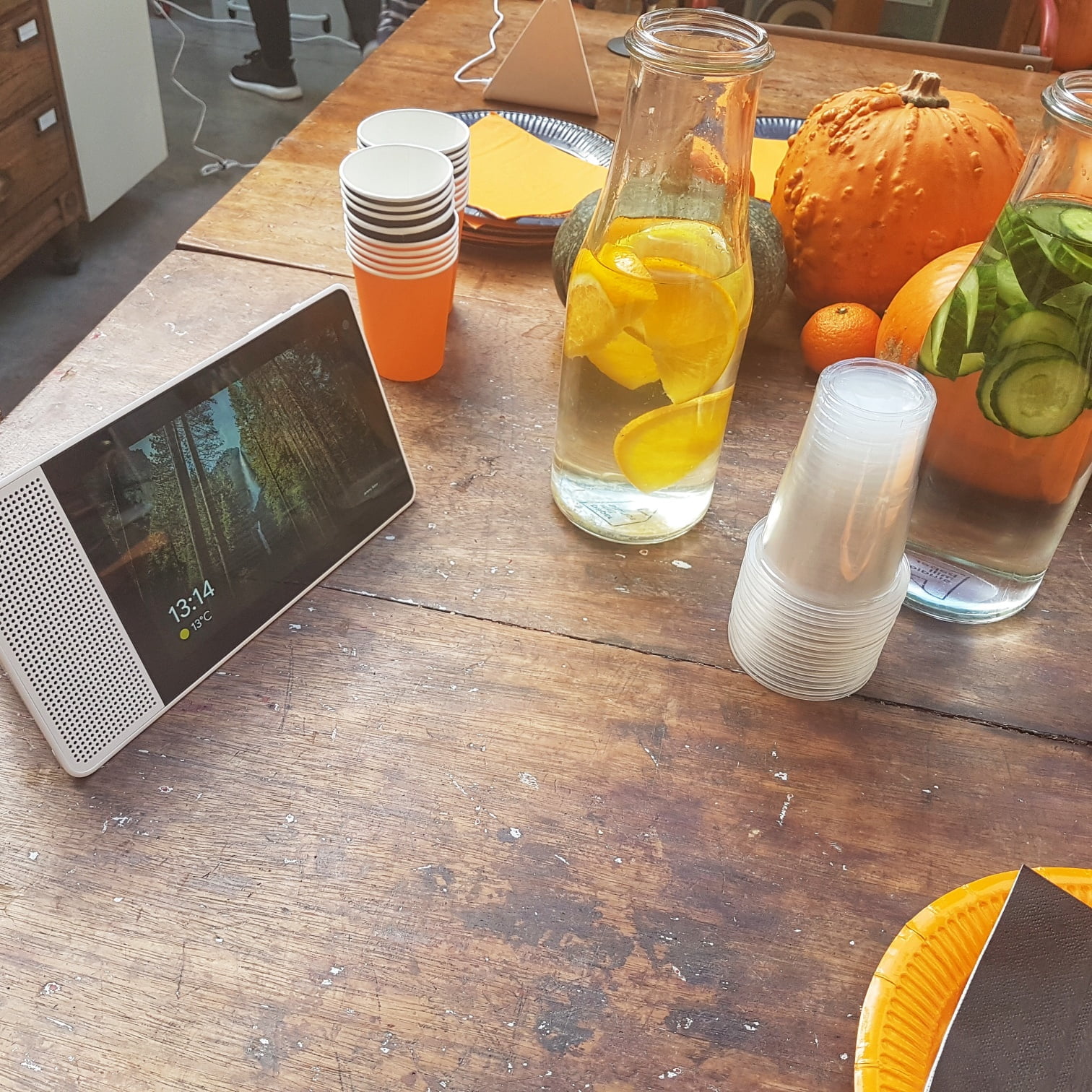 We also discovered that you can use it to address some of your routine matters, like adding to your shopping list, checking your calendar or just finding out what the weather is going to do as you get the children dressed.
The only downside I can see, is it can't empty the dishwasher…yet!
Don't panic though – if you are wondering about privacy issues, it's fully equipped with the TrueBlock Privacy Shutter and Microphone mute button hard keys to protect privacy and give you that peace of mind.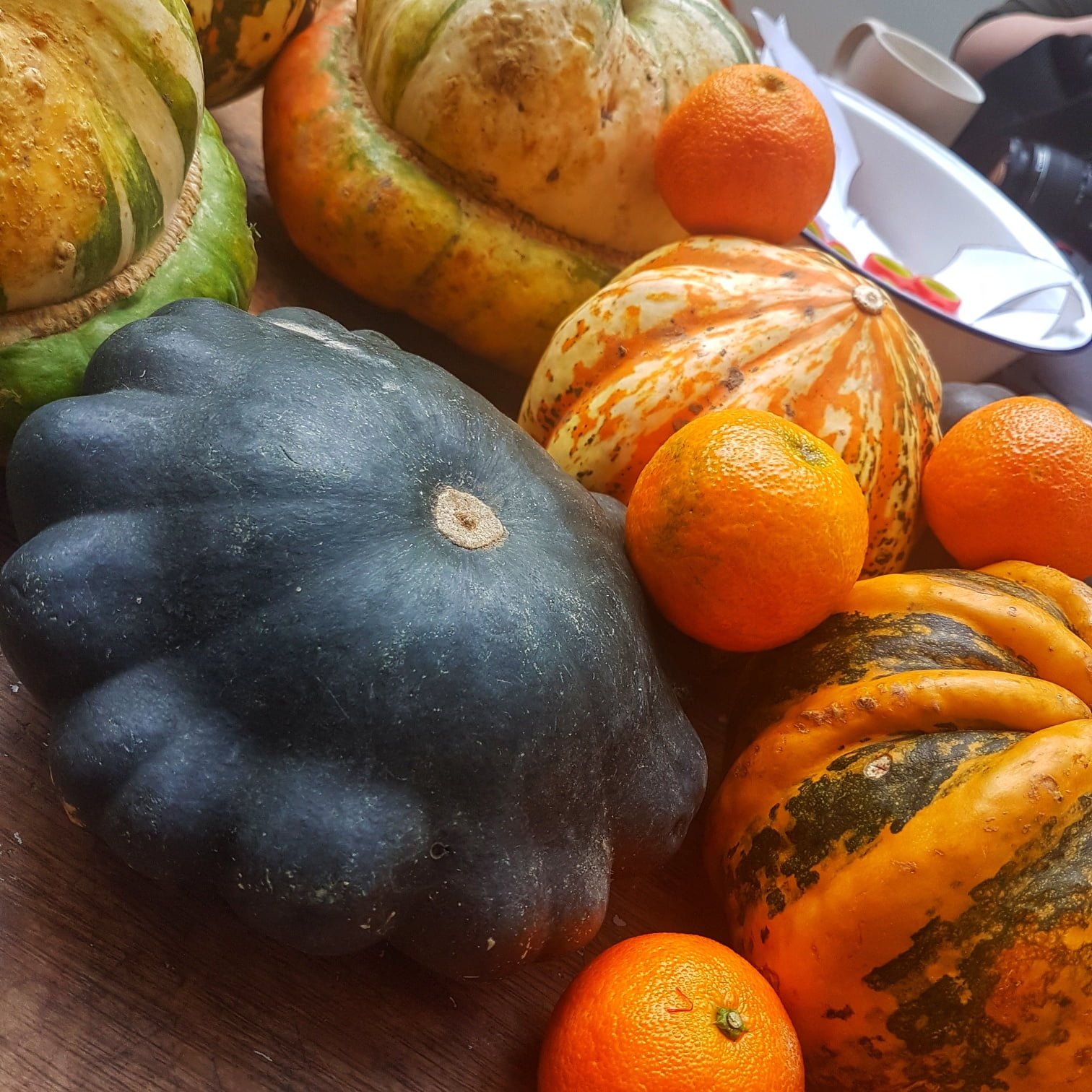 After asking it to show us recipes and face painting tutorials I certainly think it could be a massive help in all sorts of situations.
Do you think this is the kind of thing that could help you out with the parental juggle? If so, make sure you take advantage of the Lenovo Smart Display Black Friday deals running on Lenovo.com from Friday 16th November until Monday 3rd December, as well at major retailers. During this time, the 8 inch device will sell at £129.99 (RRP £179.99) and the 10 inch will sell at £199.99 (RRP £229.99)
Maybe you have one already? We'd love to know how you incorporate it into everyday life with your family.