We are big Tree Fu Tom fans in our house and even more so since we saw him live on stage last year.
Tree Fu Go!
There is a brand new DVD out now called "The Carrots of Doom", which comes complete with five other adventures. Perfect to watch as a family or entertaining the children whilst you get a few things done.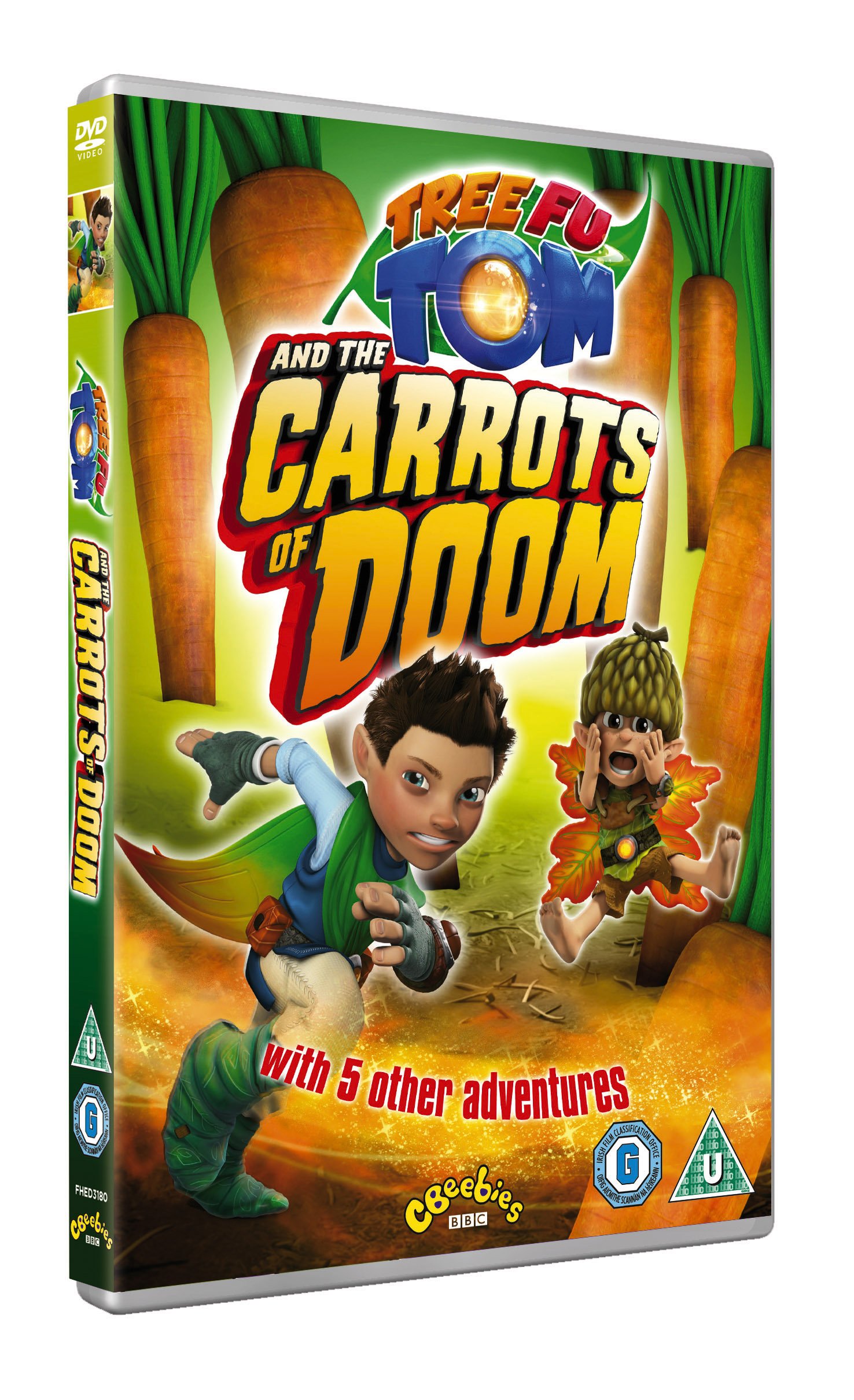 In The Carrots of Doom, the Tree Fu Rangers are trying to win their 'Green Fingers' badge, but the carrots on Ariela's range have grown huge and gone crazy thanks to some seeds from the Big World and Zigzoo's Harvesting Hands invention!
Meanwhile, in Ranger Tom: A Badge Too Far Tom and Twigs are desperate to get more Tree Fu Ranger badges than Chezz. In their haste to win the badges, Tom and Twigs soon learn that trying to do too many things at once can be disastrous but are given one last chance to prove themselves.
This is great for children up to around 8 from experience, despite being aimed at pre-schoolers, I personally think it has a far more broad appeal and it is perfect for little adventurers.
Do you live with any little adventurers? Are they fans of Tree Fu Tom?