A consequence when we lose weight, or put on weight, is the expense of having to buy new clothes. 
Some clothes adjust well to our changes. Especially for people who do not wear form fitting outfits. Pants, skirts, dresses, and even blouses can often manage a 10lb swing in either direction. Our shoes are fine. Coats, sweaters, these can all manage the shift. But there is one piece of clothing that feels the brunt of our weight change: bras.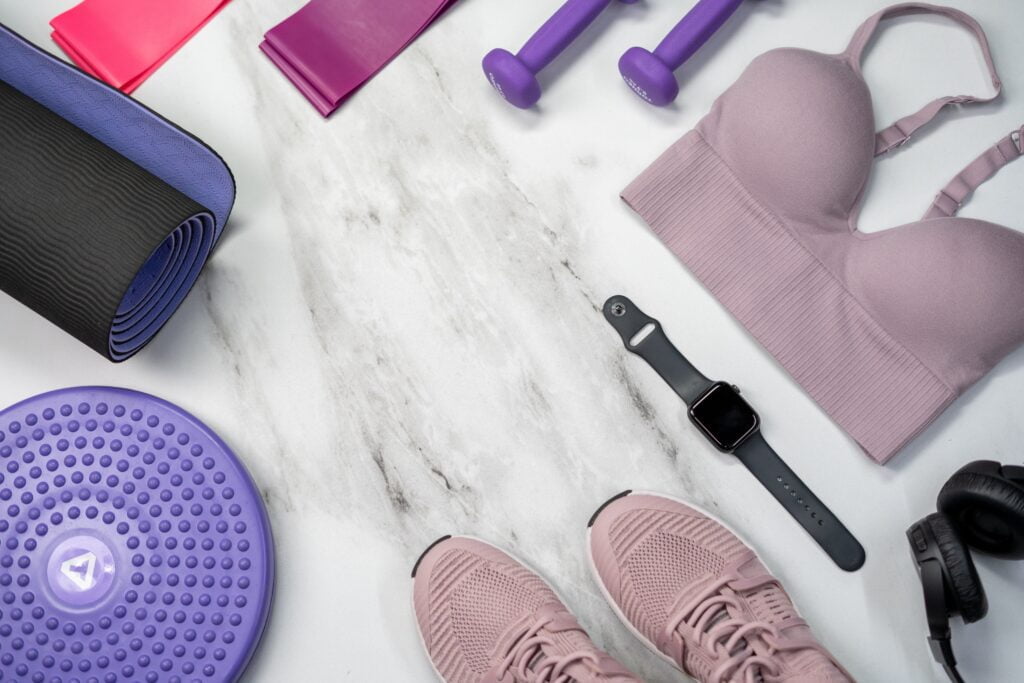 Many of us experience a direct correlation between our body weight and the size of our breasts. Even the texture of our breasts can change with weight changes. Working hard to either lose or gain weight, only to be left with a slew of ill-fitting bras is a real annoyance and money guzzler.
There are some things we can do to off-set the expense and hopefully, even make our bras fit our new body.
If the volume of your breasts has not drastically changed but the change happened across your frame, you can either make the bra a little snugger by clasping it on a tighter hook, or you can extend the size of the band with a band extender.
If that didn't work and you really really don't want to go into a bra fitting store you can try some of the following tips.
If the volume of your breasts has not changed, the 'sister sizing' method can help you find an accurate size for yourself. Sister sizing is the approach of switching bra sizes while keeping the volume in the cup the same. 
Let's say your bras still feel quite good in the cup, but you find the band is a little snug or loose now with your weight change. Sister sizing the bra up or down can resolve that while maintaining your cup size. You can use this sister size chart to decide which size to switch to.
If changing bands isn't enough for you and your cup volume has definitely changed, then you can use an online bra calculator to measure yourself at home. Be sure to check the size of your most recent comfortable bra as a baseline when using a calculator. 
There will definitely be a change in your bra size from your most recent bra size, but it shouldn't be something drastic. If the bra size calculator is showing you a drastic difference, you should consider going for an in-person fitting.
If you want to avoid an in-person fitting, there are many places today to get virtual bra fittings as well. The pandemic has spurred on the growth of virtual fittings. A virtual fitting is done over your computer or phone using any of the video conferencing options available; Whatsapp, Zoom, Google meets, etc.
Some women worry about what will happen in a virtual fitting. Most concerns centre around privacy and nudity. No need to be alarmed, you will not need to be naked in a virtual fitting. Here is a Virtual Fitting Guide you can check out to learn what will happen, what you need to have, etc. 
Even if you do find your right size, there is still the expense of new bras to contend with. If you are like me and like to wear good bras, not mall brands, this can get expensive.
You could try searching out affordable sale bras online. Finding a place that has a lot of affordable bras is the key. Check their return policy. If they accept returns, and you are confident about your size, order multiple bras. Once they arrive at your home, try them on, and send back the ones you did not like.
If you are in the process of continuing to lose or put on weight, don't splurge too much along the way. Buying a comfortable bra with some wiggle room for expansion or tightening to get you through the transition is the best and when you hit your ideal weight, well, then stock up! 
Remember, having good fitting bras is the first step to having a comfortable day no matter what you are doing!
Good luck.