Paid partnership with Modius [Ad]
Weight loss and me
Is your weight an issue for you? Personally, I've never been hung up on what the scales say as I've seen so many times that scales don't tell the full story. I prefer to go by measurements, how I look and feel and how my clothes fit.
I wouldn't say I have ever been 100% comfortable in my own skin, that probably began around the age of 14 and since starting my parenting journey 13 years ago that has been a constant pressure. The 'pressure' comes in part from seeing other people 'snap' back into pre-pregnancy clothes, but in truth, the bulk of the pressure has come from me.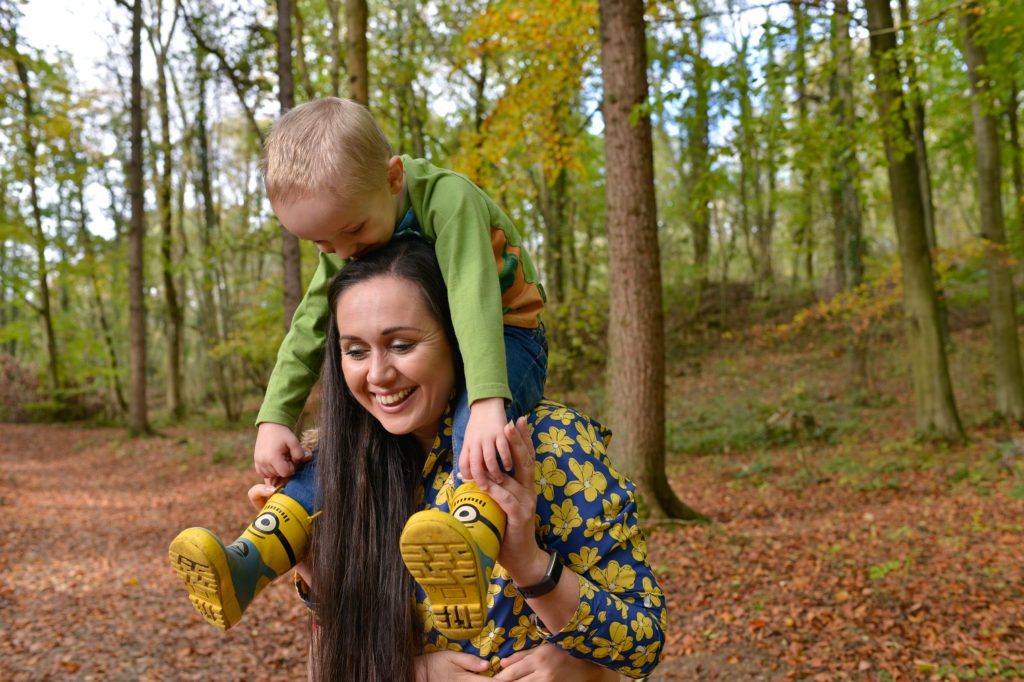 I don't think anyone can prepare you for the changes your body goes through in pregnancy and during breastfeeding. My body has now done that four times and each time been affected in a slightly different way.
I have always exercised and am not overindulgent, yet, I have to work REALLY damn hard to maintain a healthy size, let alone one I feel comfortable with.
My body has always hung onto baby weight during breastfeeding which has always further delayed any weight loss after my births.
Hard work and a change in mindset
I've never eaten badly and always been into healthy eating, but over the last year I've tweaked what I eat to focus on high protein, low carb and generally keeping it 'clean'. I don't find it restrictive and I enjoy the foods that are good for me.
I've also dramatically increased the weights I use when I exercise. This has made quite a difference and makes me feel really good. I've gone from using an 8KG kettle bell to a 20KG kettle bell and I love it.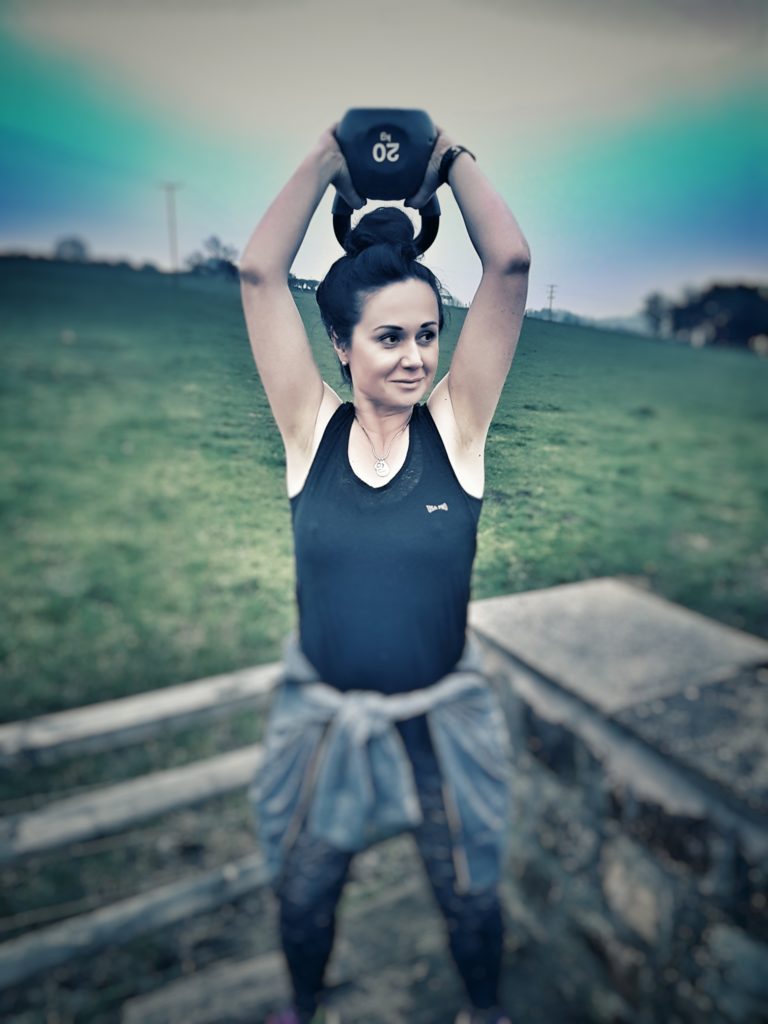 By far the biggest change in the last 12 months has been my mindset. I've gone from feeling ridiculously frustrated that I didn't have enough time to exercise as much as my body needs me to, to feeling positive that what I'm doing is making a difference. I believe now that I will reach my goals and that's been the biggest transformation for me.
In the space of 16 months both my parents died. Whilst this is obviously devastating for myself and our family, I'm fortunate that my mindset was in a good place and this has simply made me work harder and be more determined than ever.
So what is Modius?
I was approached to try out Modius recently and share my experience of using the device over 90 days.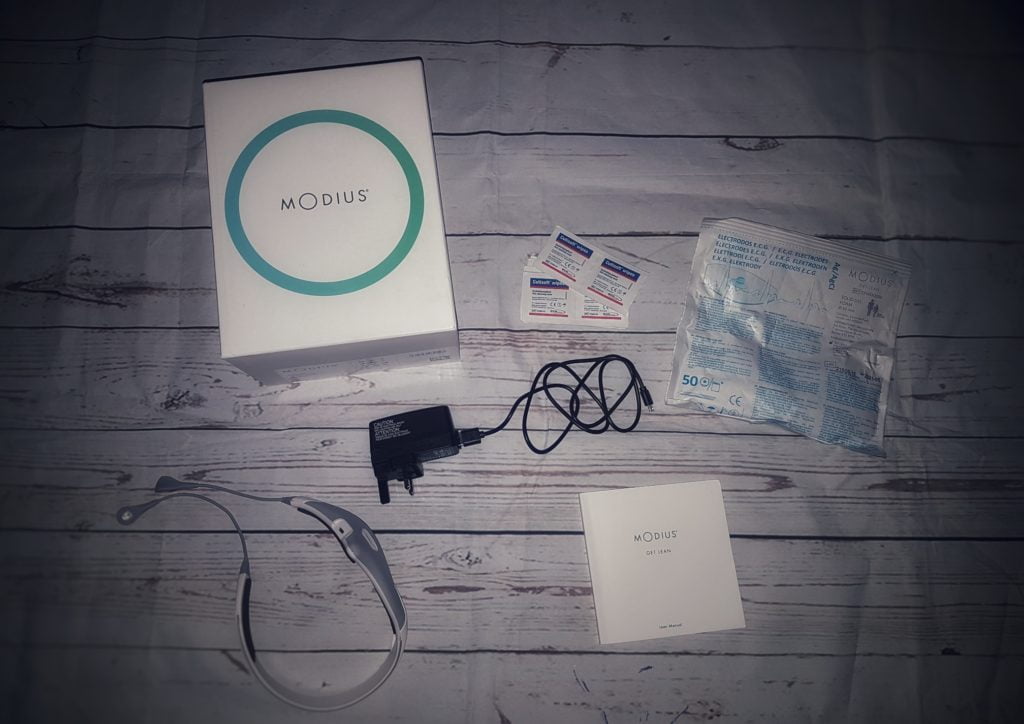 Modius is a headset designed to transform the weight loss journey. It works by sending a pulse to the part of the brain called the Hypothalamus and brain stem. It does this by non-invasively stimulating the vestibular nerve which is found behind the ear.
In terms of the benefits, it's reported to give users more confidence, better sleep patterns, reduced cravings, help users to lose weight and also keep that weight off and help to reduce snacking.
Watch the video below to learn more.
So what do I think so far?
This is day one with my Modius, but I can tell you that it's easy to set up and use. You download the app, enter a few personal details and then follow the easy set up instructions.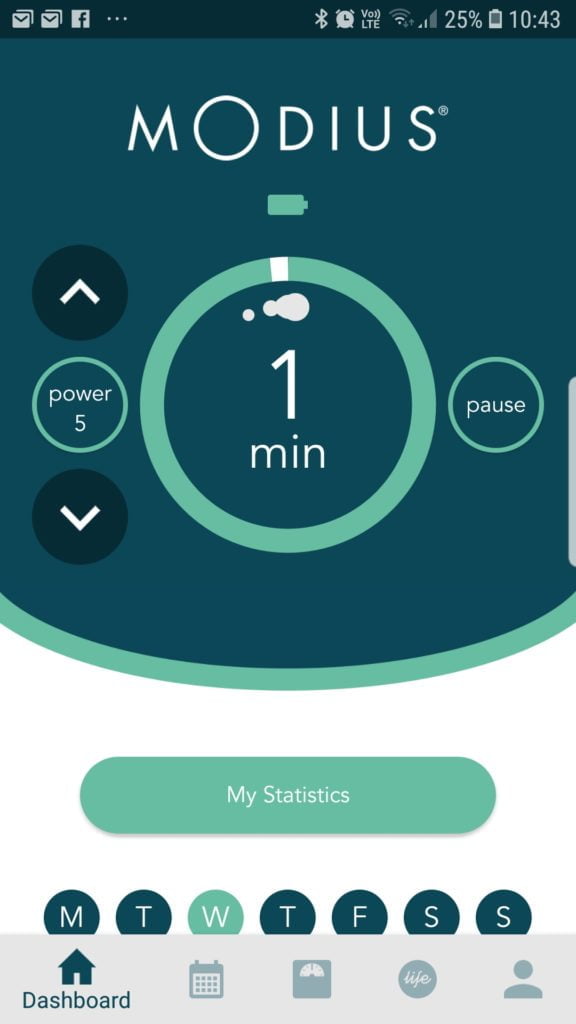 So far, so good. You wear it for an hour a day for around five days. I've done my first day.
It's none invasive and really very easy to fit around even a busy day. You can track your progress easily with the app. I've taken measurements so I can track progress over time.
I'm a total sceptic when it comes to things like this that don't involve working harder, but open to being proven wrong. So watch this space!
I'm at the stage in my weight loss where I've reached I plateau, so I'm keen to see if this, combined with my existing approach can progress me further towards my goal.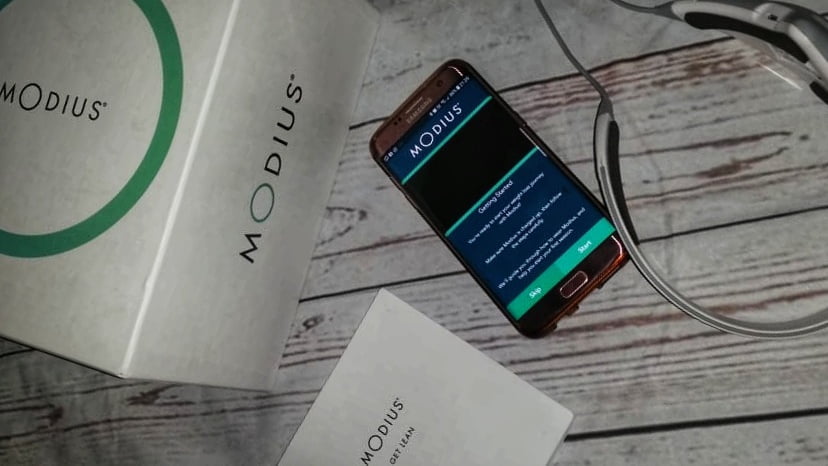 To read some other experiences of Modius, take a look at these posts from Plutonium Sox, Emmy's Mummy, The Oliver's Madhouse, We're Going on an Adventure, The Twinkle Diaries, Soph Obsessed, Emma and 3, Life According to Mrs Shilts, Emmy's Mummy and Mum in the Madhouse.
If you fancy trying it yourself, pop over to the Modius website and use my code charlotte15 to get yourself 15% off.