Skincare – I mean, we all know we need to look after our skin don't we, but it's often just another thing on a big long list of things to do. I mean, imagine if we did all the things we are 'supposed' to do.
As well as working and taking care of children, we also need to think about exercising, preparing healthy home cooked meals, body brushing, exfoliating, hair removal, cleansing, toning, moisturising. We need to keep our make up bags clean and tidy, we need to drink our ideal quota of water everyday, push our cuticles back, we need to be a good friend, partner, mother, general good all round citizen, and – find time for rest and relaxation. I mean, is anyone else exhausted just thinking about all the things we should be doing all of the time?
Given this, I'm up for anything that ticks a few boxes all in one go. With Eucerin Aquaphor Soothing Skin Balm, you have the one cream you need for hands, nails, body, face, and even lips!
It's the perfect cream to have with you the whole time. In a pocket, your handbag, baby change bag, car even! Keep those cuticles soft, lips silky smooth, eyebrows under control AND sore, dry hands smooth – one product, easy!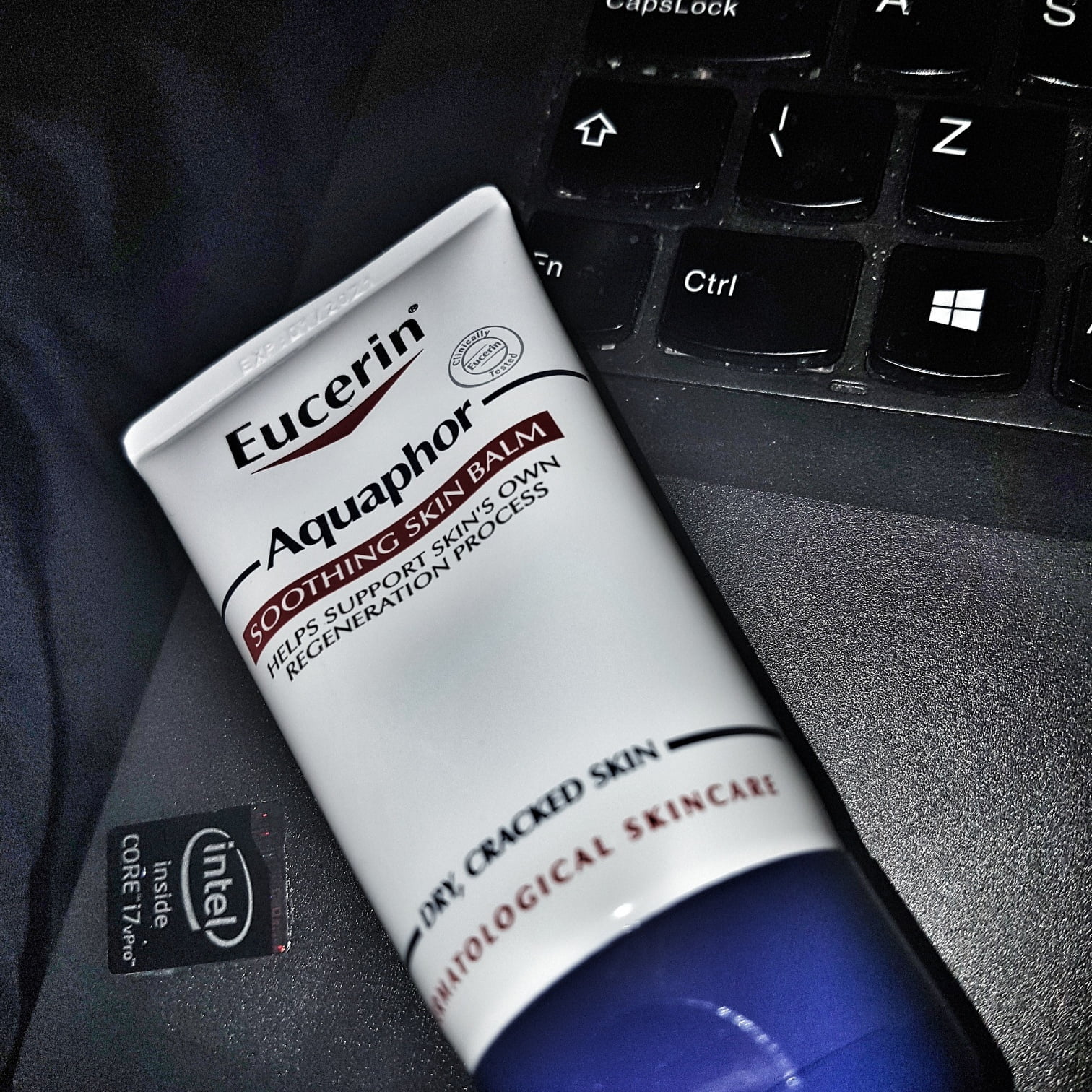 I've recently discovered this cream and it's a total game changer. We need a few short cuts in our lives and this is a really helpful product.
You can obviously use it on the rest of the family too, I've 'heard' it's great at getting Blu Tac our of a child's hair #justsaying! It's a real life SOS product.
Formulated with only seven ingredients, Aquaphor is gentle enough to be used on highly irritated skin as well as on sensitive baby skin and also in the nappy area. Eucerin Aquaphor Soothing Skin Balm protects the skin by creating a breathable protective barrier, allowing oxygen and water vapor to circulate to and from the skin, allowing skin to 'breathe' and strengthen its natural barrier function.
Do you have any time-saving skin care tips?
This post is an entry for the BritMums #MyAquaphor Challenge, sponsored by Eucerin.