If ever there was a year for loungewear it was 2020! This year sales of loungewear have rocketed, with lots of people choosing to update their wardrobes with things they could be comfy in at home, rather than the going out clothes they might have bought in the past.
Were you one of these people? If so, what has been your favourite purchase? Have you worn things this year you wouldn't normally? Perhaps you've been one of the people taking Zoom meetings with sweat pants on the bottom half and a smart top on? Have you opted for comfort first this year?
Loungewear has never been especially correlated with fashion as such or considered part of our actual 'style'. Although on the rise thanks to generation Netflix and Chill, for most of us pre-COVID, leggings, sweatpants, tracksuits etc were merely the soft clothes we changed into after work, or possibly the worn-out or baggy things we'd never dream of wearing in the "real world." Perhaps you'd even cringe when you opened the door to your food delivery or post in the past?
Then, well then 2020 happened and things shifted didn't they? COVID struck and suddenly no one was going anywhere much at all. That sense of slipping into something more comfortable on getting home was no more, because everyone was home all the time anyway – rather, the entire day was spent in comfy stuff!
I think, it's this that has perhaps lead lots of people to up their loungewear game. We work smarter and perform better when we feel put together, a concept that contradicts the very point of loungewear. The way loungewear has developed though, you can be comfy and feel put together. There are so many lovely outfits out there now that putting on loungewear doesn't have to mean putting on those comfy leggings with a hole in and throwing on your favourite but stained hoodie from 2001!
It is possible to find a balance. Here are just a few examples.
Joggers
Joggers, comfy yes; smart, no – but then 2020 hasn't been the year of smart has it? If comfort is your priority a decent pair of joggers is perfect. These are also ideal if you practice things like yoga as they are very easy to move about in and stretch and not at all restrictive. They've never been my thing before, but I do now understand why my boys find them so comfortable.
Cuffed joggers are more practical than those without. The cuffs mean they don't trail behind you on the floor, and they also mean you can roll them up a little if they are a little too long.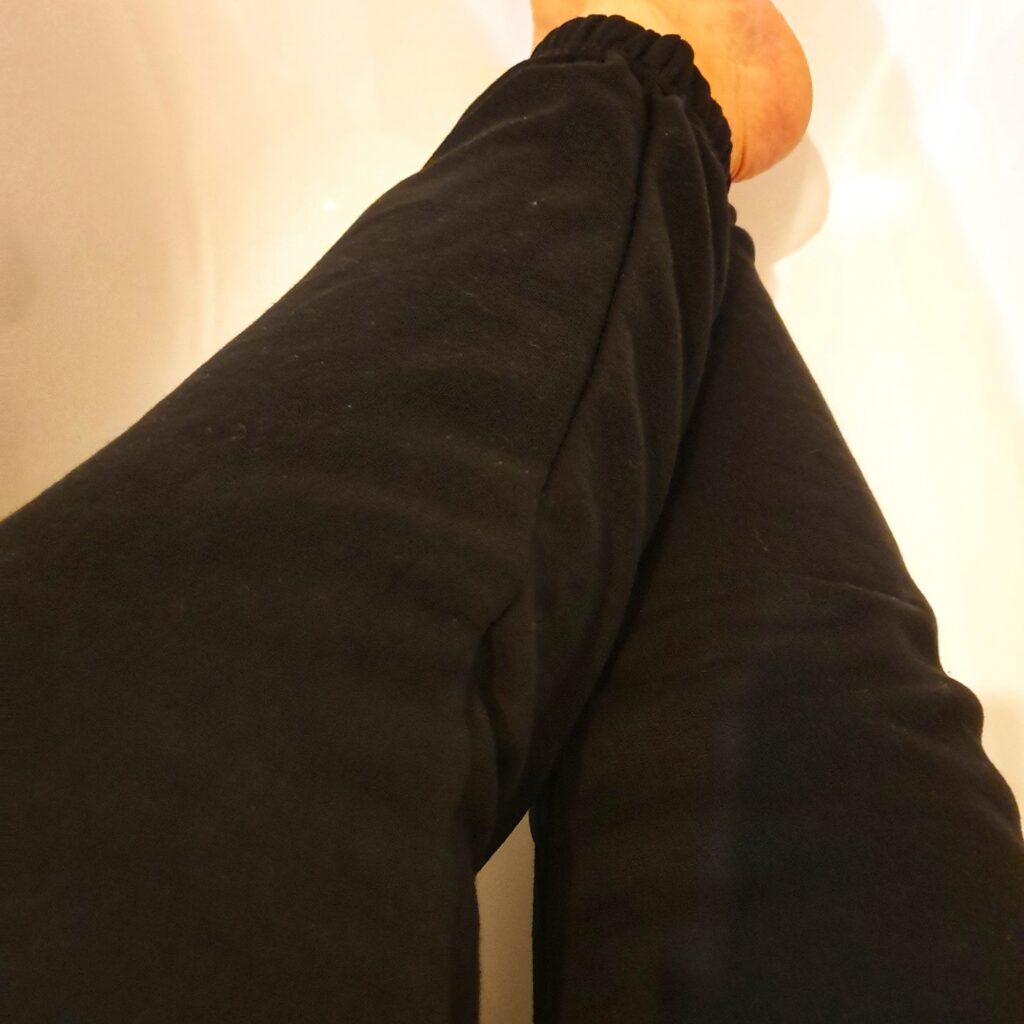 You can get them in a ton of colours from Femme Luxe – they even come in a marble print at the moment and they are super soft and comfortable and also cosy for this time of year.
Cropped Hoodies and Jogger Sets
Hoodies are a wonderful invention, but sometimes (especially if you have some over-sized) ones they can feel/look a bit scruffy. A cropped hoodie, or one with a drawstring can still give you the comfort you want, but also make it feel like a bit more of an outfit, rather than something that doesn't really fit your body.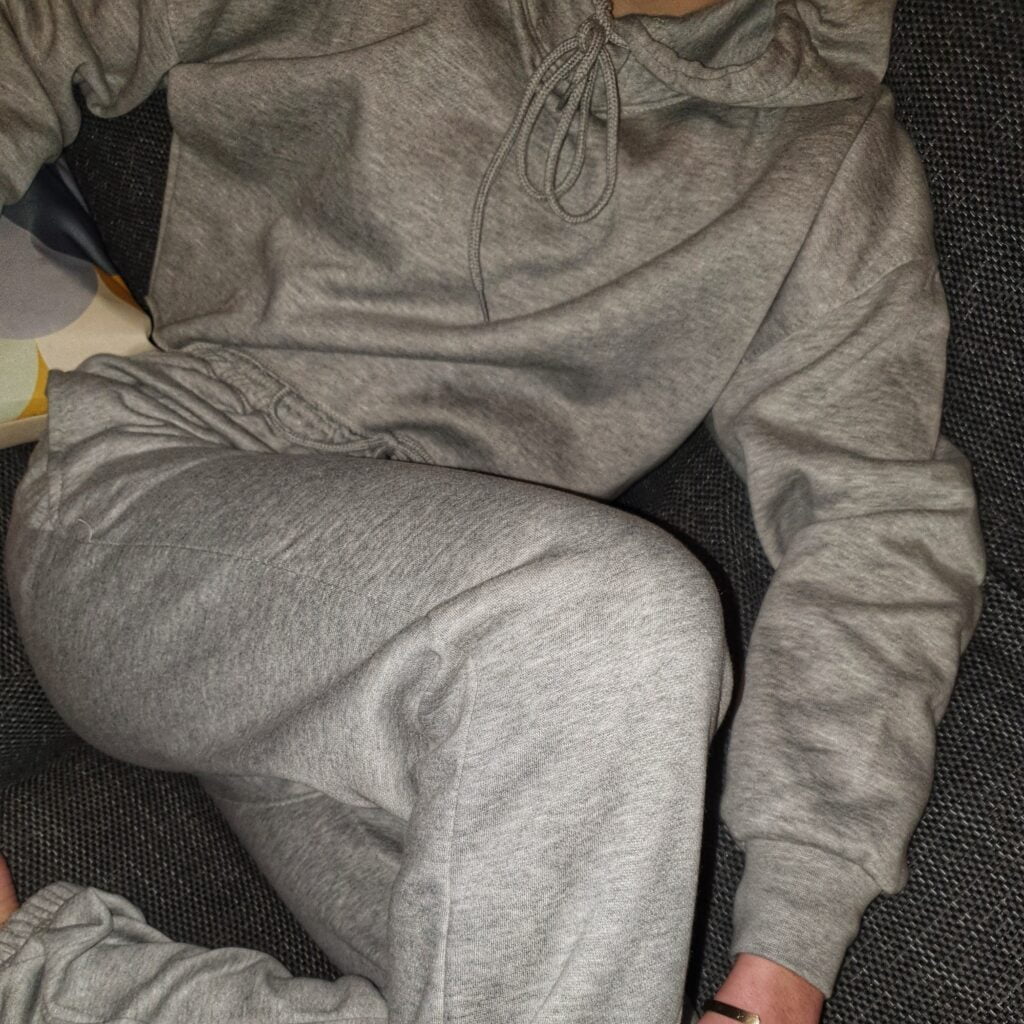 You can get cropped hoodie and jogger sets in a range of colours from Femme Luxe – ideal lounge wear for this odd year.
Lounge pants
Lounge pants seem to double up as PJs for some people. I prefer to keep the two things separate, but I think these are the kinds of thing that if you fell asleep in them it wouldn't be a disaster! The slogans make them a bit more interesting too.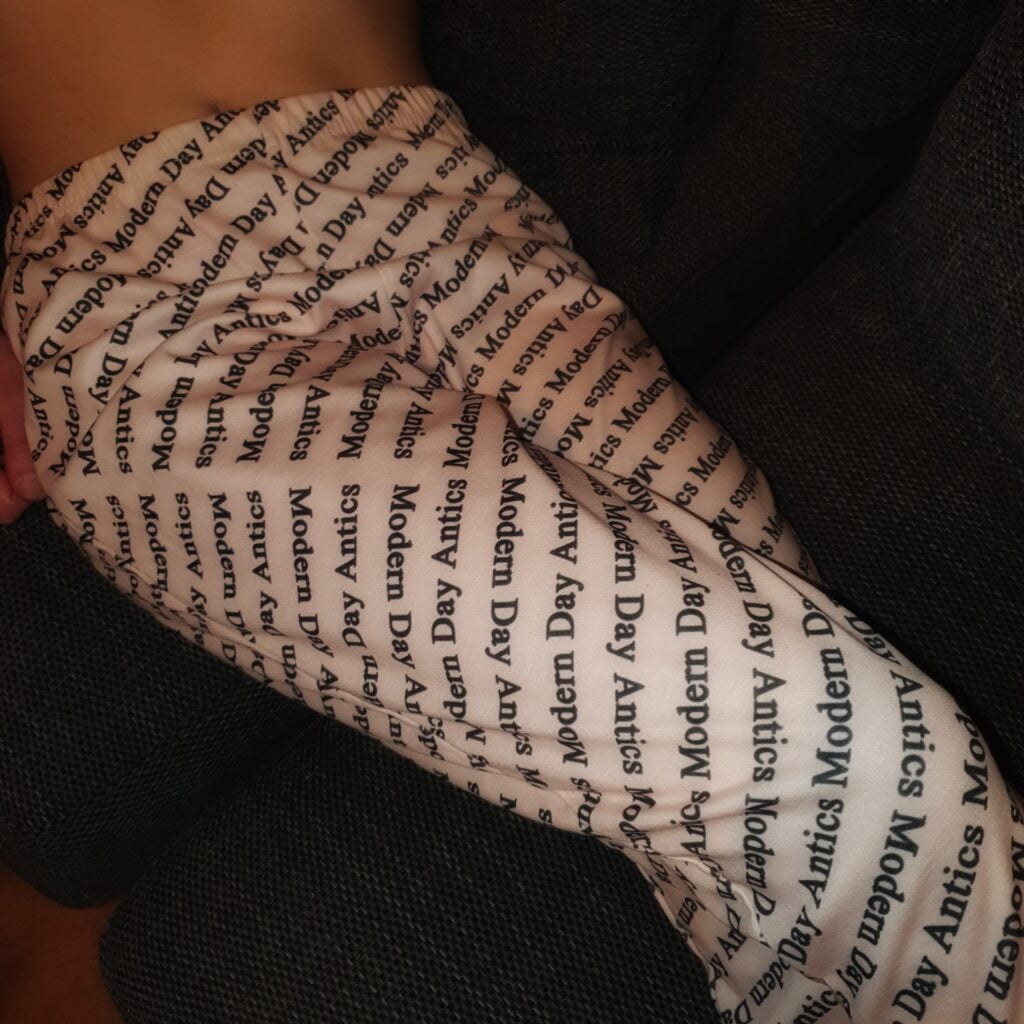 These ones are super soft and can easily double up as PJs.
Sports Wear
I find sports leggings so comfy and practical. They have definitely been my default 'go-to' for some time now. I always find this a practical solution to fitting in exercise during the day, working, home schooling, or going on the school run – there is no faffing about having to get changed, and one task can lead into the other.
What has been your go-to loungewear this year? Have you noticed you've dressed differently to previous years? What do you think you have worn the most?
This is a collaborative article.