Well it's been a bit of a sh*t year for lots of people hasn't it? Life can be challenging for lots of people normally, but perhaps this year has presented even more challenges than normal. Perhaps you have struggled to remain positive, or maybe let your frustrations get the better of you even?
In all these frustrations though, maybe you've found that you've had more time together as a family, had to travel for work less, and just done things you wouldn't normally have time to, or perhaps have the opportunity to prioritise?
I think lots of people are hoping that 2020 wasn't just the trailer for 2021 and that things are going to pick up at least by the time we reach the spring.
If you know of someone who needs a little help with some positive thinking, or you are just looking for a last-minute uplifting gift for someone, you could consider getting a few bits from adbra.
GRATITUDE PLANNERS
The planners combine gratitude journalling with goal setting and planning for better well-being. Gratitude journalling helps you reflect on what you are grateful for, a practice proven to improve happiness.
The undated planner is laid out with daily, weekly and fortnightly prompts based on 12 focus areas to grow mental resilience, such as mindfulness, sleep and self-kindness. Every two weeks you can track how you're doing against the 12 areas and choose which you'd like to focus on for the next fortnight, giving you flexibility and control.
The planners come in 4 pastel colours with a canvas cover in a beautiful plastic-free gift box along with colourful stickers and a mindful colouring booklet. The set makes a great gift and is useful for anyone who would like to try gratitude journalling or wants some support with their well-being.
The gratitude planner is available with free delivery from adbra.co.uk for £20.
POSITIVE AFFIRMATION CARDS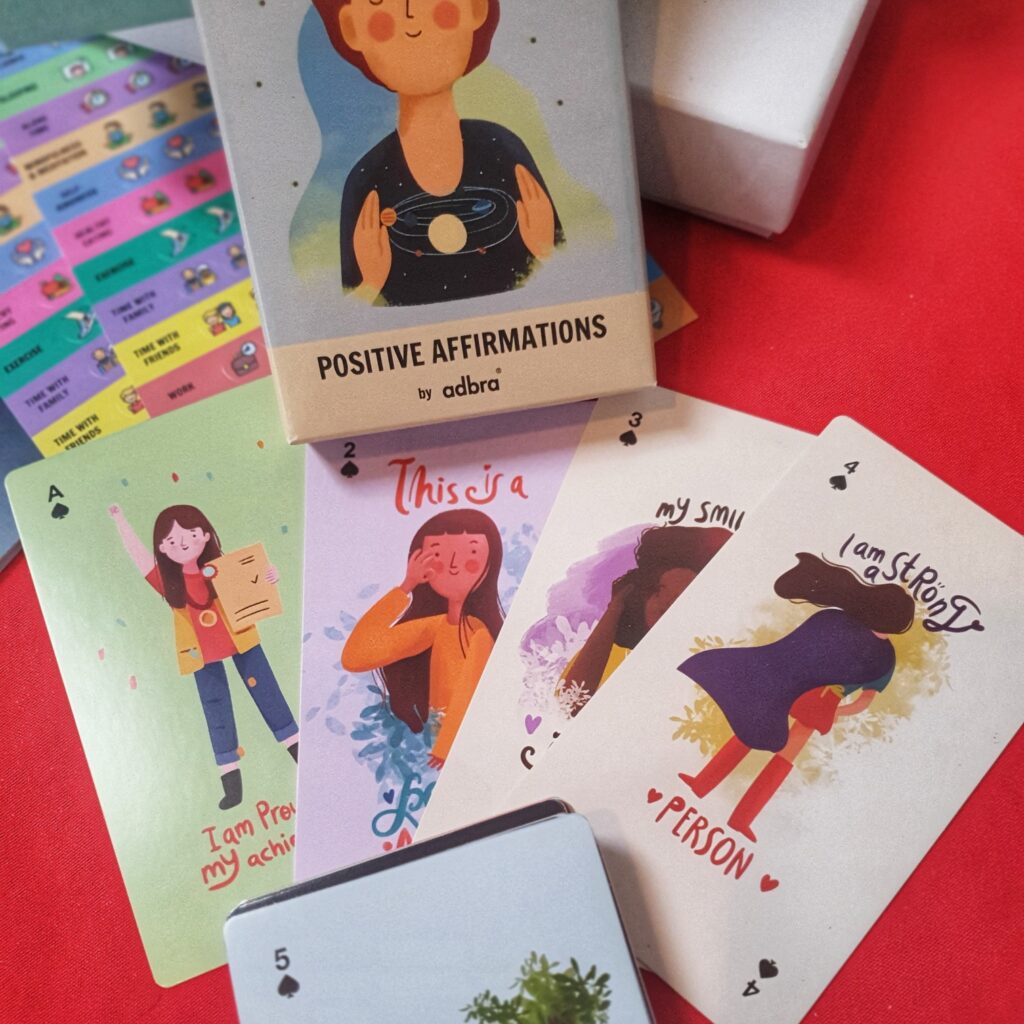 Each card features a unique colourful illustration and affirmation statement. Practising regularly with positive affirmations helps you reflect on the things you can be grateful for and is proven to improve happiness.
The 52 cards are packaged in a box and a jute bag so that you can carry them with you when you're on the go. They are plastic-free, reducing impact on the environment and they also work as a standard set of cards.
They make a great gift and are useful for anyone who would like to try positive affirmations to lighten their mood or wants a little well-being boost from time to time.
The positive affirmation cards are available with free delivery from adbra.co.uk for £12.50.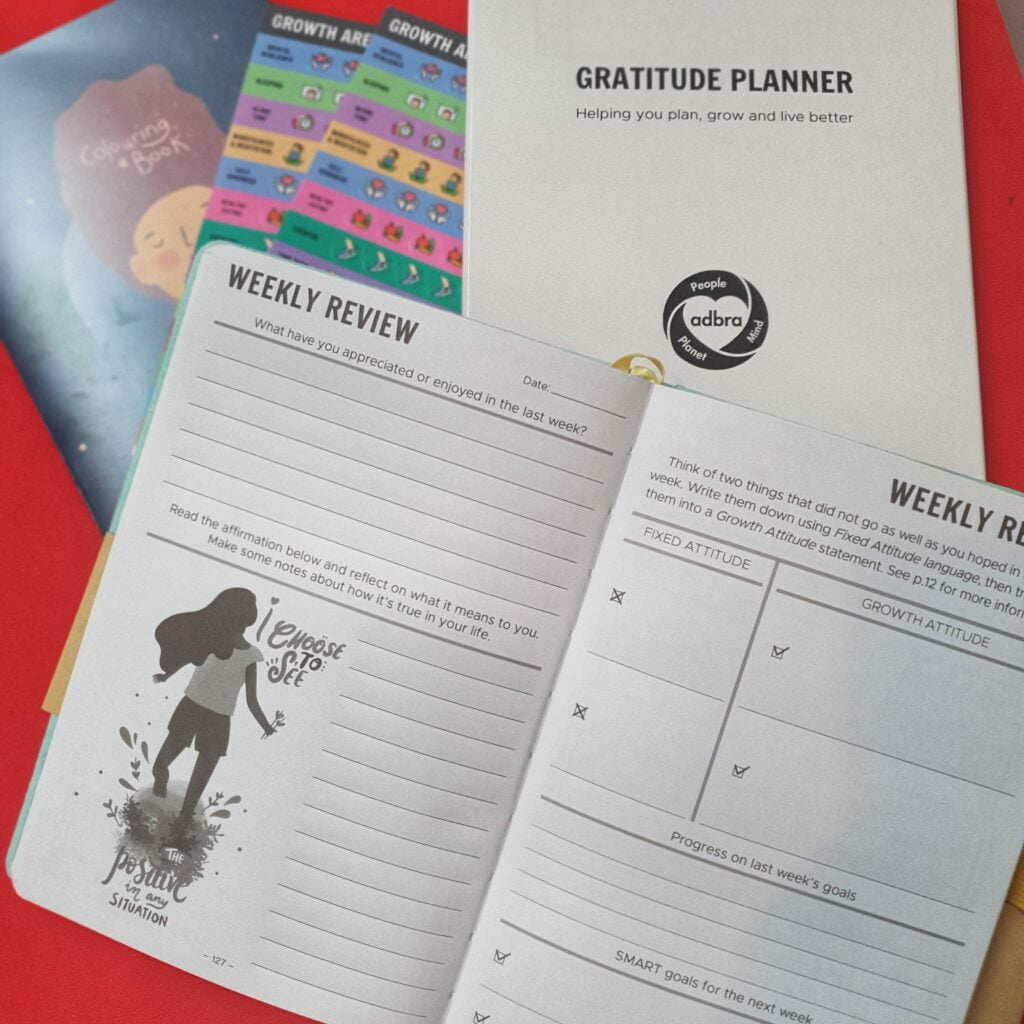 HAPPY HABITS JARS
The handmade Happy Habits Jars feature a month of prompts to develop habits to improve happiness. Take a note each day and reflect on what it means to you. The notes contain practices, quotes, tips and suggestions on how you can improve your well-being. Choose from one of the three jar types: Mindfulness Tips, Positive Affirmations and Friendship Quotes.
Each glass jar is packed full of 30 colourful notes and the lid is wrapped in jute twine with an instruction tag, recycled tissue and a presented in a kraft gift box.
The jars make a great gift for friends and relatives and after the month is up, the jar can be passed on, a gift that keeps on giving.
The happy habit jars are available with free delivery from adbra.co.uk at £12.