If you love waterfalls this walk is a must-do for you. The Aber Falls, or more correctly Rhaeadr-fawr, is one of the most popular waterfalls in Wales. It's not the biggest drop waterfall in Wales but it is certainly the most spectacular we have visited.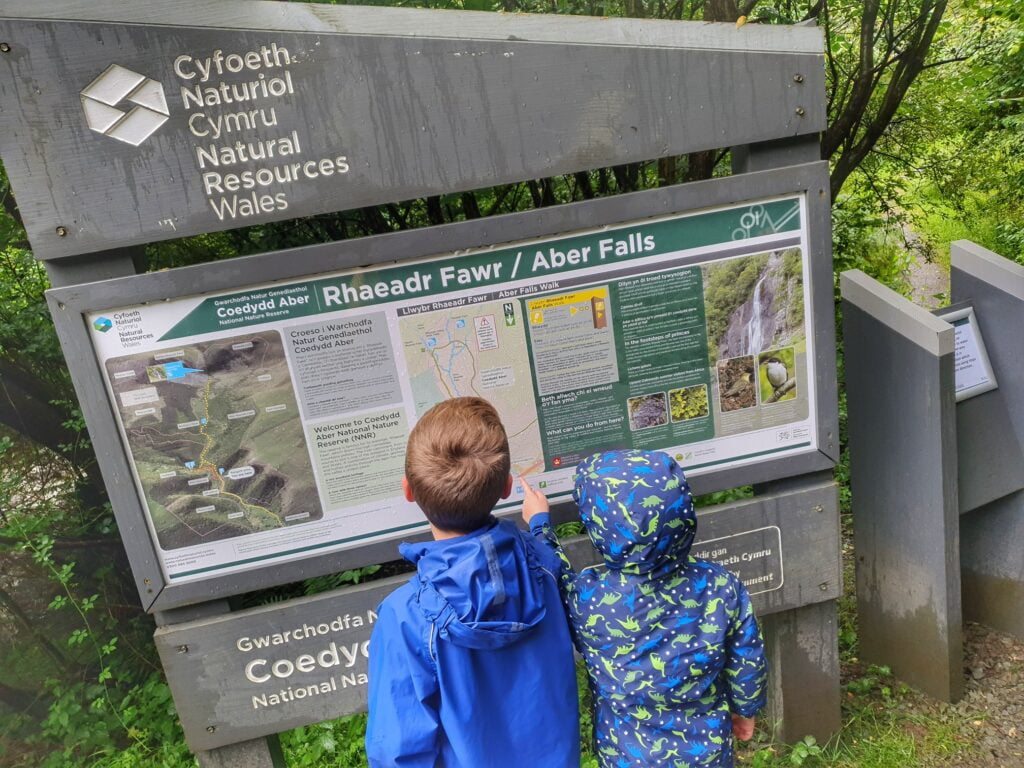 The walk to Aber Falls can be done in a circle, perfect for social distancing! The waterfall requires minimal effort to reach. It's under 5km of walking in total, with a bonus waterfall at Rhaeadr Bach that can also be visited on the same walk with minimal effort, if you want to go a little further.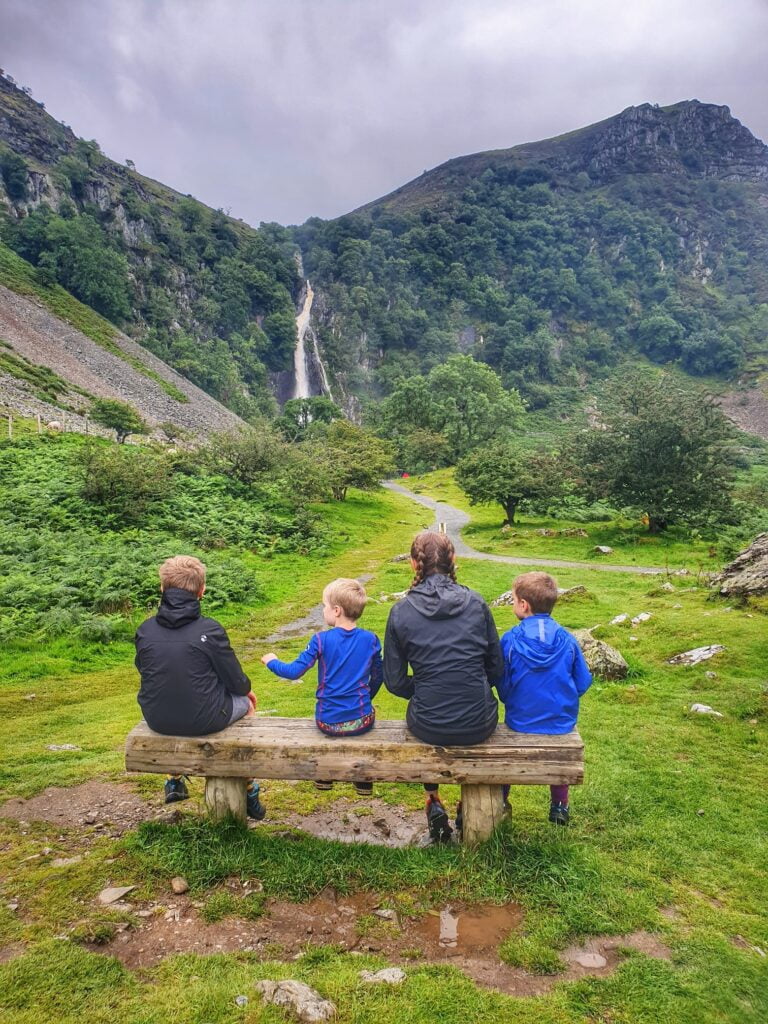 There are two pay and display car parks and the route starts and finishes from there. The route is pretty obvious but there are some route markers in place to help you.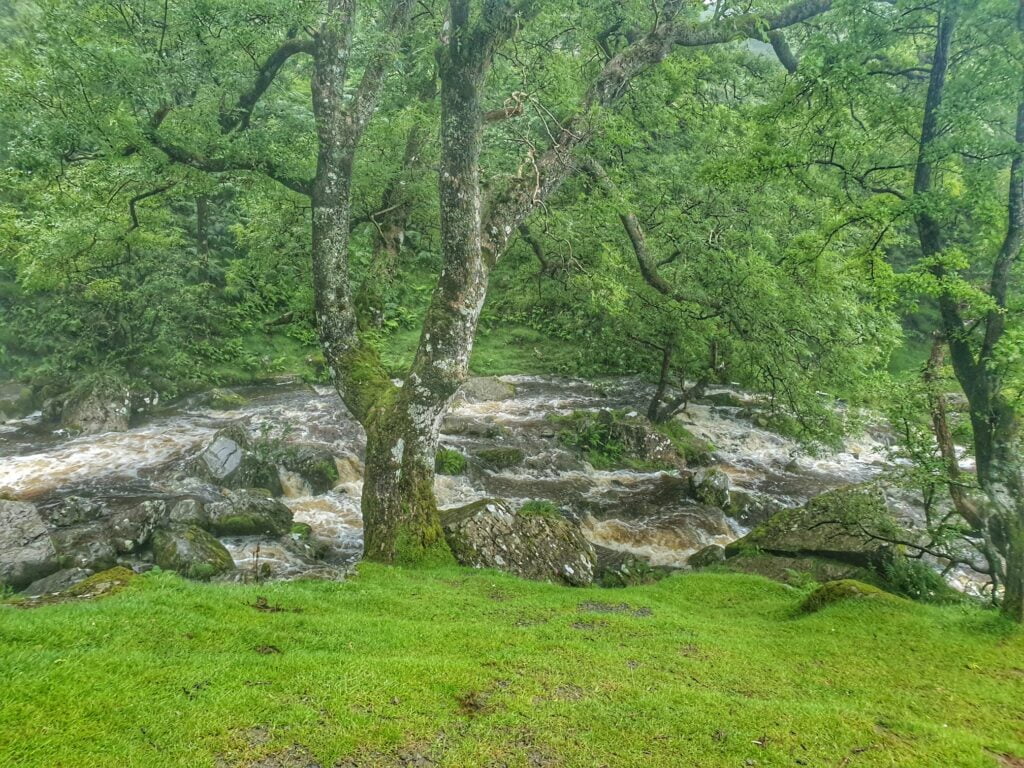 As Snowdownia walks go this is not particularly challenging but it's a stunning walk. My children managed the walk with ease. You walk up hill to get to the waterfall and then it's downhill and back to the car, but the incline is slight. This is not a challenging walk, so if you have mobility issues and want to walk in Snowdownia, do this walk.
We didn't see any pushchairs but you could probably manage most of the route with a pushchair. Better with a baby carrier though I think.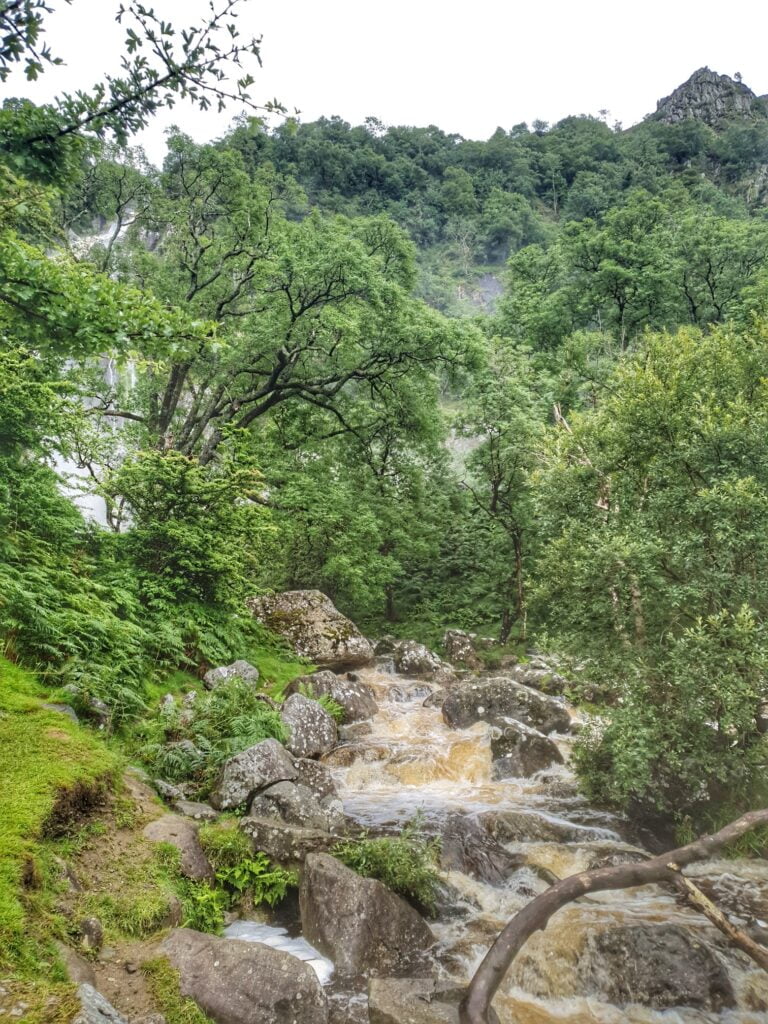 Paths are wide and there is plenty of space, you can venture onto the grass easily to pass people.
The Aber Falls are best visited just after a period of heavy rainfall, that is when they are the most dramatic. I would stay away on Bank Holidays as I'm told they are very popular and you might not be able to get that close to the falls.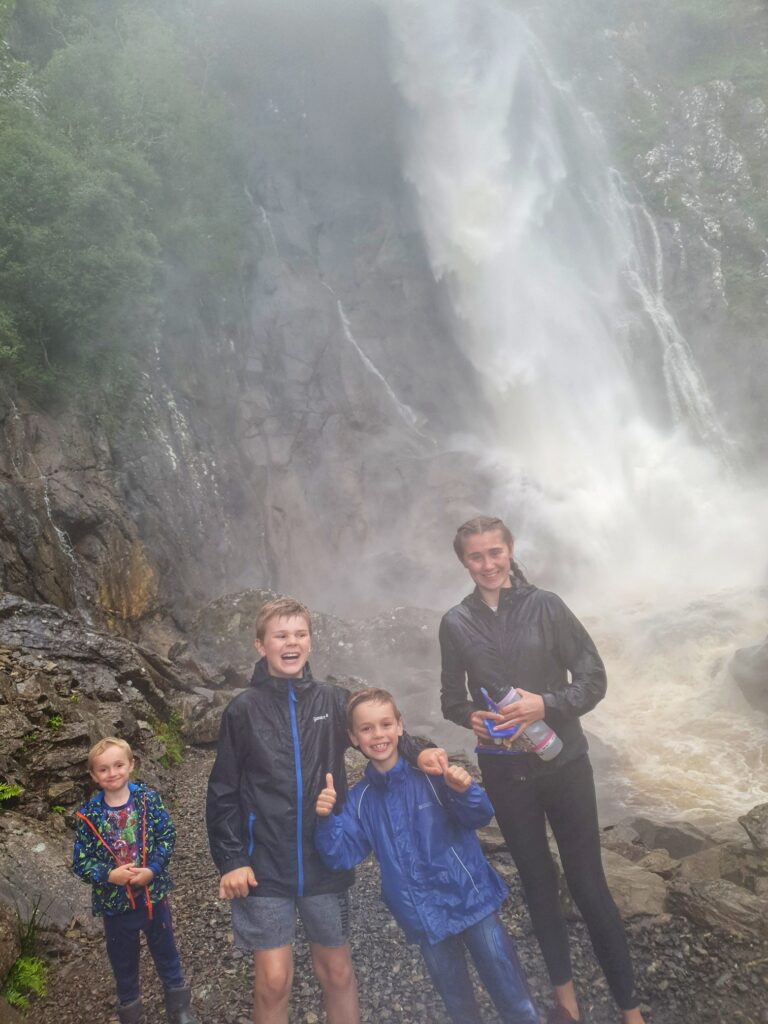 If you want to really experience the force of the falls climb up to the corner just in front. BEWARE – you will get wet. Take a small towel to dry off afterwards and wear waterproofs! If it's a hot day though, you will be nice and refreshed. This spot is a great photo opportunity but the photos don't quite do it justice to be honest.
We didn't see any toilets and there isn't a cafe or ice cream place, but I think if you drive just down the hill you'd be able to find something.
Of all the walks we've done recently this is probably our favourite, we will certainly be back again.