Once again it's that time of year – office Christmas party time, well almost, anyway. It might only be October, but already office parties are being booked and invitations sent out. Whether you work in an office or your partner does, you will probably be expected to make an appearance at a party or two.
You might be excited about this, after all, it's not every day us mummies get to dance and drink cocktails, is it? Or, you might be feeling a little nervous, especially when it comes to what you will wear. If you are a new mummy, the chances are that you are still getting used to your new, post-pregnancy body. It can take up to a year (and the rest) after giving birth to get back to the size and shape that you were before getting pregnant. Something that for some of us, can be hard to deal with.
However, it's important to realise that you can still look and feel great even with a few pounds of baby weight. When it comes to looking and feeling good, it's about so much more than you body size and shape – how you dress is key.
To help you ensure that you look and feel fantastic at the office party, I thought I would share a few tips with you:
Dress to impress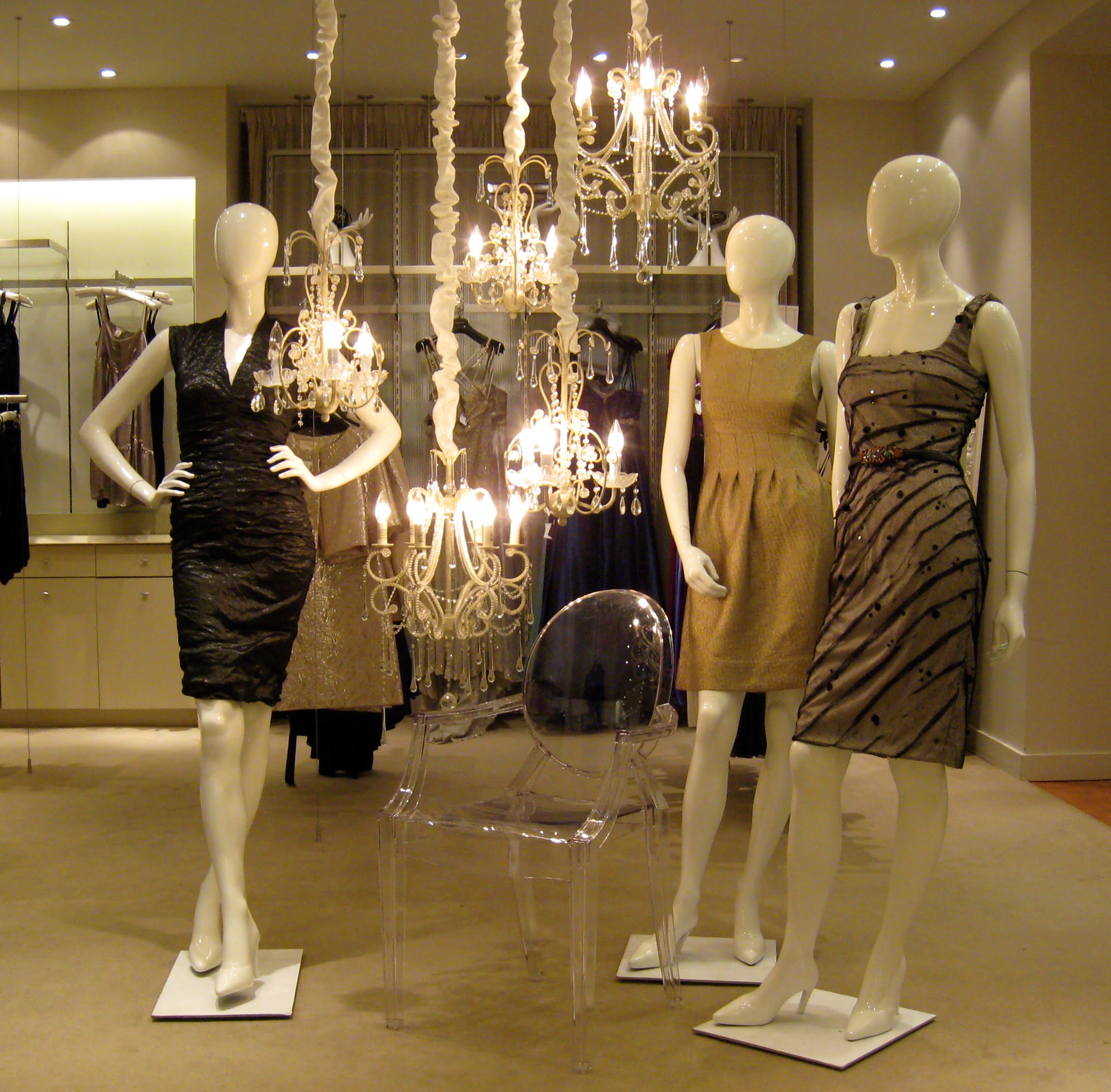 I don't know about you, but I always feel great when I have a brand new outfit on. This is partly because I know it's from this season, and partly because buying myself a new outfit, instead of the kids, is a bit of a treat, OK, a huge treat! So when it comes to office party time, it can be nice to splurge on some new clothing.
While you might have plenty of lovely dresses in your wardrobe, if they are from before you had your little one, you may not feel confident in them. Going shopping for a new outfit will allow you to pick out a look that suits your new figure, not your post-pregnancy one. Trust me on this, in a flattering outfit, your body confidence will be through the roof.
It can be hard to know what style of outfit will suit your body best, so it's a good idea to try on a few different styles. At the moment, the high-waist trend is in, which is ideal if you have a curvy figure. If you have hips and a small waist, high-waisted outfits can be incredibly slimming.
Don't make the mistake of leaving shopping until the day of the party, this can be so stressful, start looking early. Shopping when you are under pressure never ends well, so it's important to give yourself at least two weeks to find the perfect outfit.
Use accessories to add style
When it comes to adding an extra boost of style to your outfit, accessories are crucial. It's amazing how adding a necklace, or your favourite pair of earrings can make such a big impact.
The type of accessories that you pair your outfit with will depend on the style of it. With a plain dress, eye-catching accessories can work well. However, for an outfit that is more elaborate, the simpler the accessories, the better.
Practice your hair beforehand
I always find that if I am going somewhere nice and haven't decided on a hairdo beforehand, I end up struggling. That's why, I always make sure to try out a few different styles before the big day, to find the perfect one.
If hair isn't your strong point, consider getting it done at a local salon. It might seem a bit over the top, but having your hair in a nice style will give your confidence a major boost. Make sure that before you get your hair done, that you go in for a practice appointment to ensure that on the day, your do is just as you imagined it would be. This isn't something I have ever done but I know lots of people who do and think this is a great way to try something different.
When it comes to the office Christmas party, if you want to feel confident, you need to wear an outfit that you love. Take your time looking for the perfect one and don't be afraid to try new things. Sometimes, the styles we don't think will suit us, look fantastic.
What will you be wearing this year? Any thoughts?