Dear Sky,
I was going to write to you to complain that when I set the Sky planner to record Bob the Builder at 7.20 every morning that it actually records half a rubbish princess programme first and then misses the end of Bob the Builder.
Quite frankly though there are other more pressing things to sort out like the slim line go faster design of your sky+ remote control devices.
To be honest you've caused a nightmare in our house. Like many families, the older style remote controls have been a firm favourite in the toy boxes of our children for years. Despite lots of toys to choose from, these have been used (without the batteries) as phones, walkie talkies,  intercoms, microphones  and 'pretend' remote controls for years.
The new design however has meant that the youngest member of the family is able to tell which device is the real deal at the age of 12 months. This is not a good thing Sky! I'm all in favour of innovation and product development and all, but think of the millions of parents who are cursing this new direction. If our little man can pick the real remote out of this line up there must be thousands of others just like him that can do as well.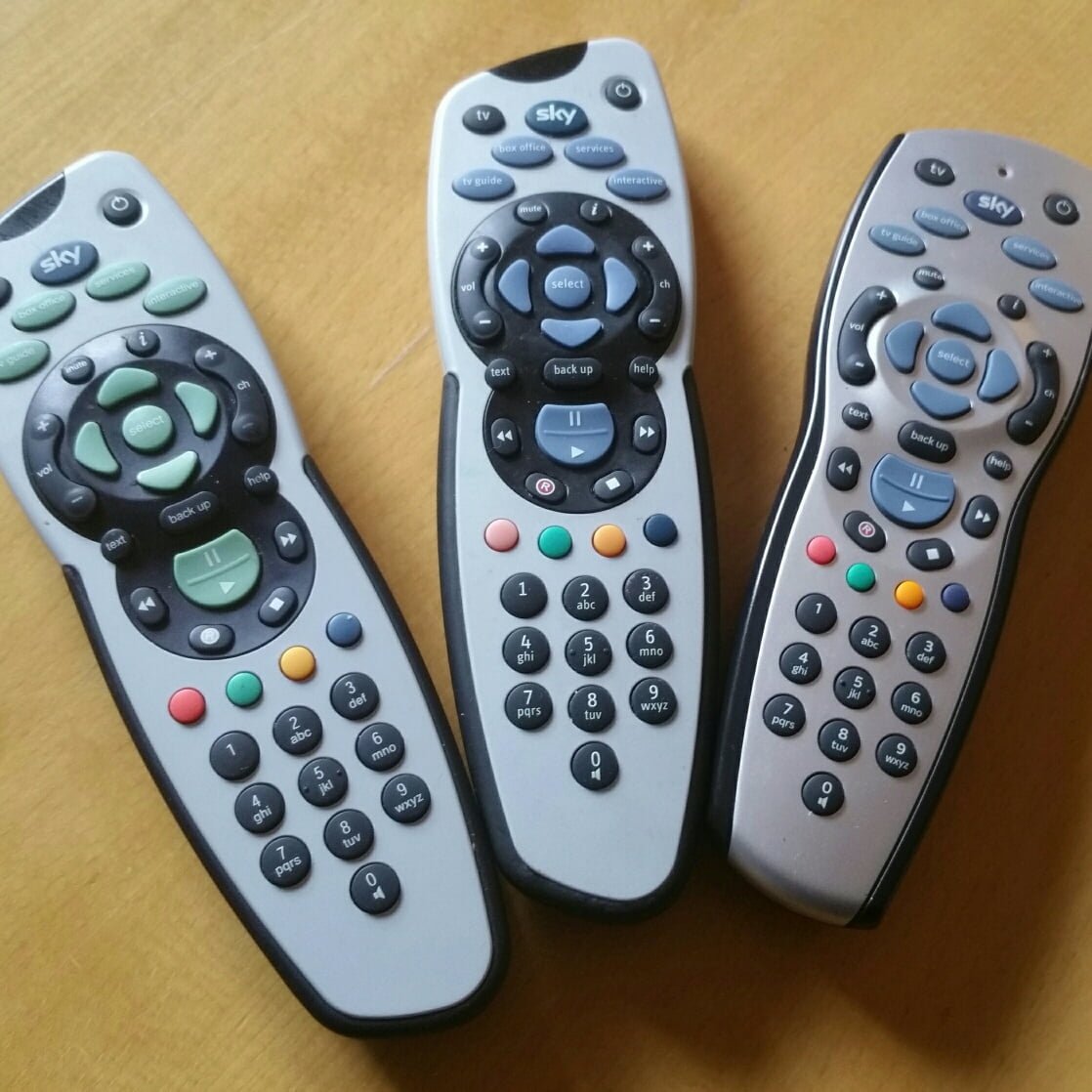 I will be writing a similar letter to Samsung about their Galaxy Note 4 which is the other obsession of the 12 month old, and has been for the last 6 months.
Yours faithfully,
A less than satisfied customer.