Trampoline parks – what's your view? I know they've had some bad press over the years since they started popping up everywhere, but my personal view is, like anything else, if you are sensible and follow the rules, they are just a great place to have fun with family and friends and a super wet-weather option.
Flip Out have trampoline parks all over the UK, their newest addition is Flip Out Aintree, Merseyside's new activity and trampoline park, the first of its kind in the region.
The £2m, 46,000 sq ft arena within Aintree Racecourse Retail & Business Park features activities which make use of wearable tech, monitoring customers' fastest times when racing on the two 24ft cyber towers and logging their skill in traversing the 85ft horizontal climbing wall.
There are also battle beams, foam pits, a wipeout zone, a stunt-box area perfect for practicing free-running skills and a huge zone specifically for younger guests – including a super soft play area for the little ones.
Here's a little taster!
What we loved
This place is INSANE!
I mean insane in a totally awesome way of course. We LOVED the time we spent at Flip Out Aintree. As a mum of four children aged between 4 and 12, it's always brilliant when I find new places that will suit all four of them. This is one of those places.
If you've got children of a mix of ages this is the place for you to all have fun together! There is literally something for everyone, and no matter your age you can all bounce together.
If you want to split up and try different things, that's fine too. There are tons of activities (we kept discovering something new around every corner) for all ages. Some have height restrictions, others ability restrictions, but there really is plenty for everyone to have fun.
For anyone who doesn't want to bounce, there is a cafe upstairs, which offers a view across the entire park. There is also a soft play, with a gate for children 4 and under. Parents of babies and toddlers will appreciate why I feel this is a big selling point, it's a really thoughtful addition to the cafe area – great planning!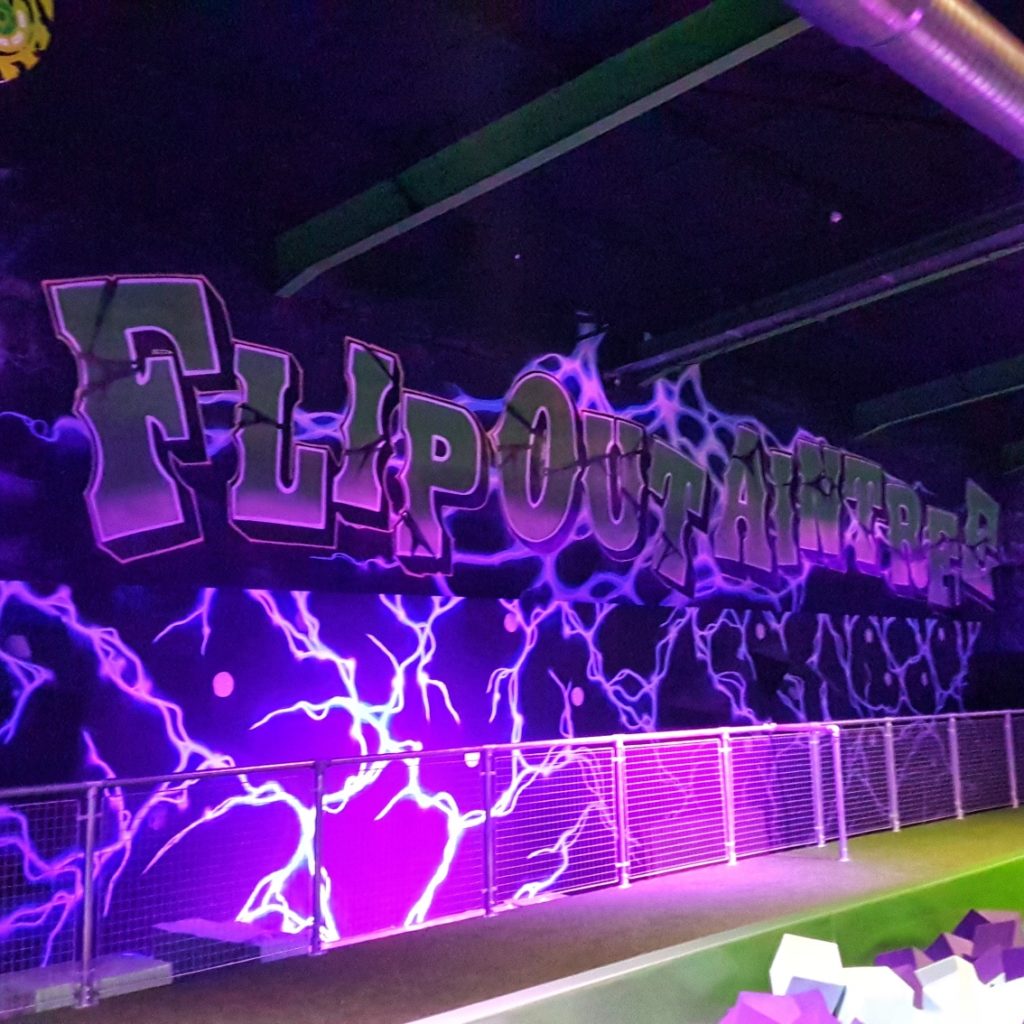 This is by far the best trampoline park we've ever been to. We've never seen a park with so many different activities under one roof!
The place is huge, so I imagine that even during busy periods there would still be plenty of bouncing and playing space for everyone.
The quality of equipment is first class and the staff are delightful. Chatty and helpful.
What we think needs revising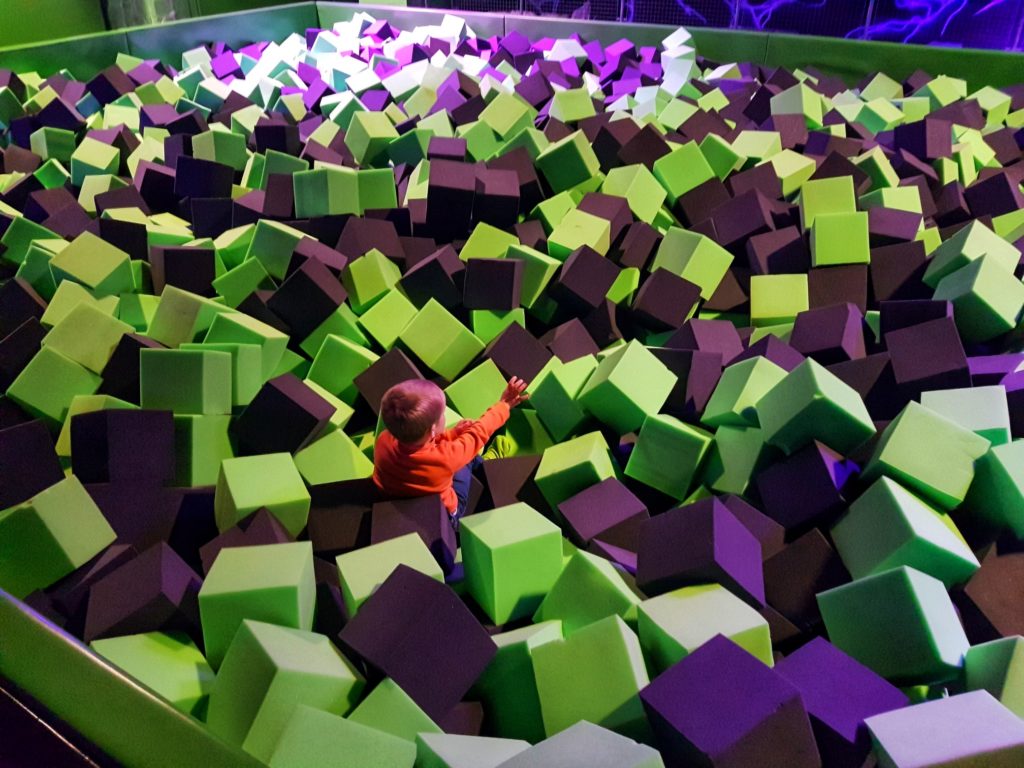 Firstly, the locker situation needs re-thinking. Now, as this is new, I'm guessing this is a temporary arrangement and they've got plans to fix this anyway.
Currently the lockers are very small, rickety and stand alone, rather than being fixed to the wall. This makes them unstable. The venue is huge and there is ample room for large lockers to be fixed to the wall.
The cafe itself is currently hugely limited in what is available and it currently only takes cash. Again, I'm assuming that there are other plans for this and that this is just a temporary solution. There is the space and potential for a fantastic cafe where families could hang out together.
We loved Flip Out Aintree, we'll most certainly be back for more!