Cheese – so many of us love cheese don't we?
I grew up in a house where one parent loved cheese, one hated it and I was probably in the middle. My dad has always been a big cheese lover and will pretty much each any cheese (as long as he considers it proper cheese that is), my mum has never eaten cheese in her life and I have always loved specific cheeses and not been able to bring myself to eat some others.
I'm a big fan of Red Leicester, Brie, Camembert and similar cheeses. I love a good cheese fondue and one of my all time favourite meals is baked Camenbert.  I can't cope with any blue cheeses or goats cheese though. How about you? What is your favourite cheese?
Three out of the four children like cheese, so it can be something good to build into a snack or mealtime.
Cheese can be a great little snack for children and if you use something like Primula, you can quickly create some tasty cheese hacks to satisfy little tummies. Primula is one of those things that is super handy to have in the fridge for a quick bite to eat. It is easy to spread and keeps well.
Why not create you own cheese dip for bread sticks? This can be your home version of a dunker and it takes less than a minute to prepare.
You could create your own mini cheese fondue for the children to enjoy, just warm the cheese for a few seconds in the microwave and then dip whatever you fancy into you little fondue pot.
Primula comes in a range of flavours, so you can create a variety of different snacks for your little ones to enjoy. Carrot sticks and wraps went down well with the cheese as well, and the children enjoyed the light cheese and the cheese and ham flavours the most. Other flavours in the range include: original cheese; cheese and chives and cheese and prawns.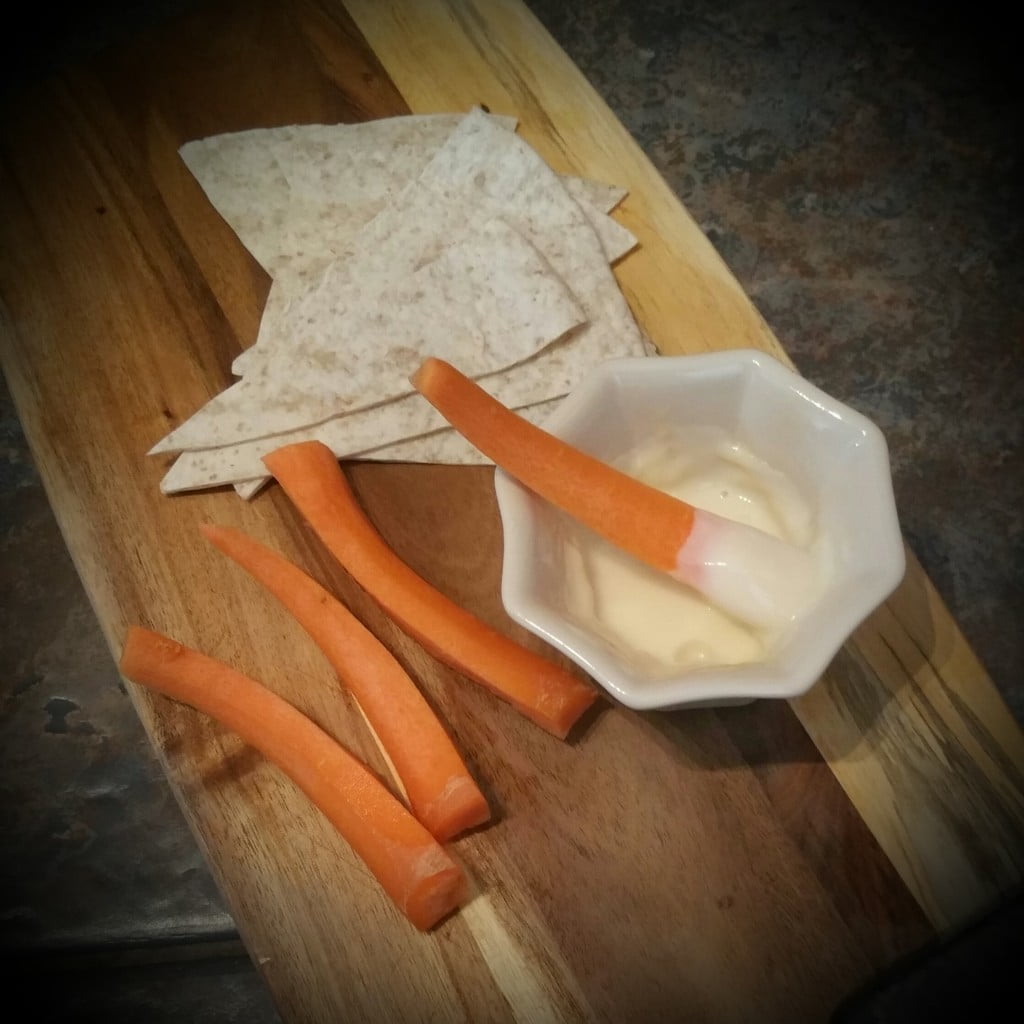 Do you have any cheese hacks to share? Have you tried the Primula range before?