After a good run around outside and a visit to a local playground today the children were keen to come in from the cold, have a few snacks and a compulsory hot chocolate and do some craft.
We've found rather a lot of mini beasts in the garden this week so that was on their minds – here is one little chap who is currently living on our driveway!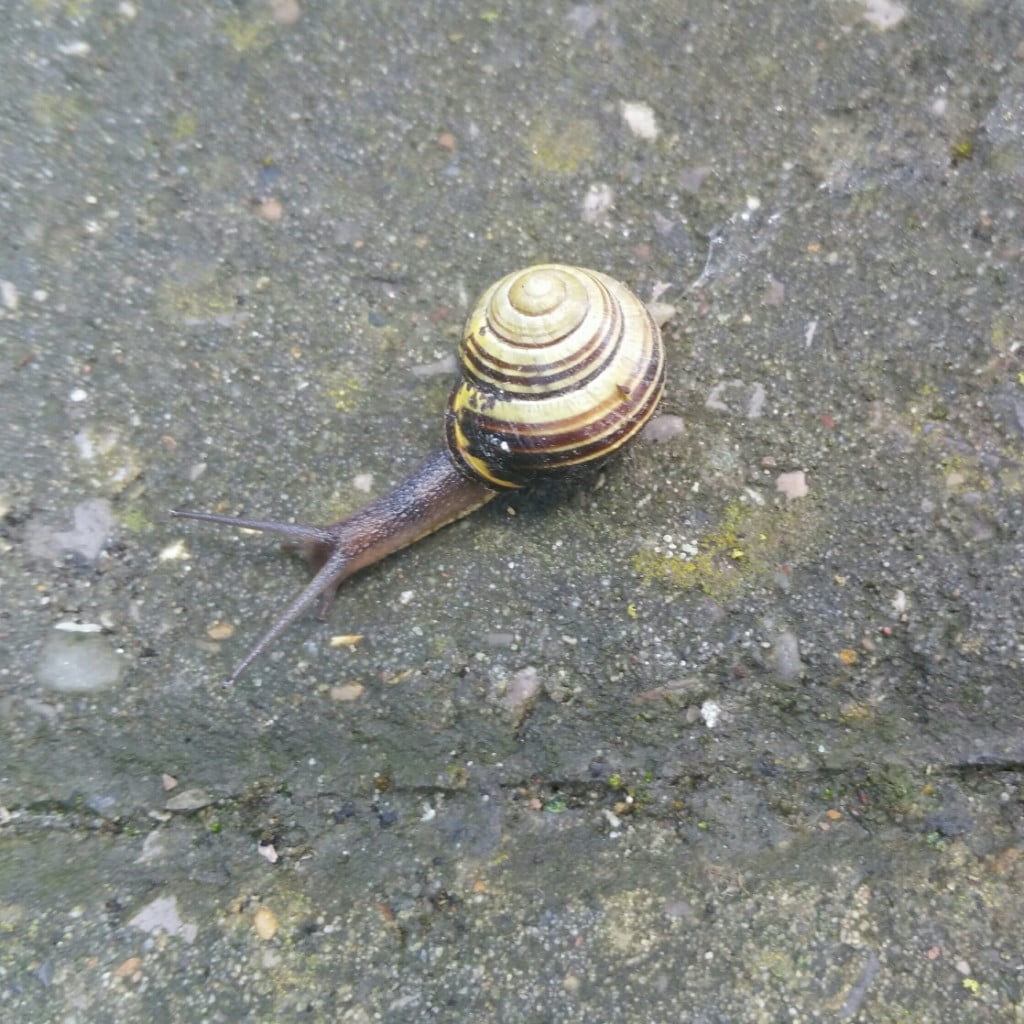 On this basis, and with the current obsession with all things mini beast – we decided to create a mini beast habitat.
We began by covering a box with shiny green paper, to make the habitat to house all the little creations.
The children then used a range of craft materials from Bostik to create several creatures and we used a few ready to go sticky back stickers such as these cute butterflies and ladybirds.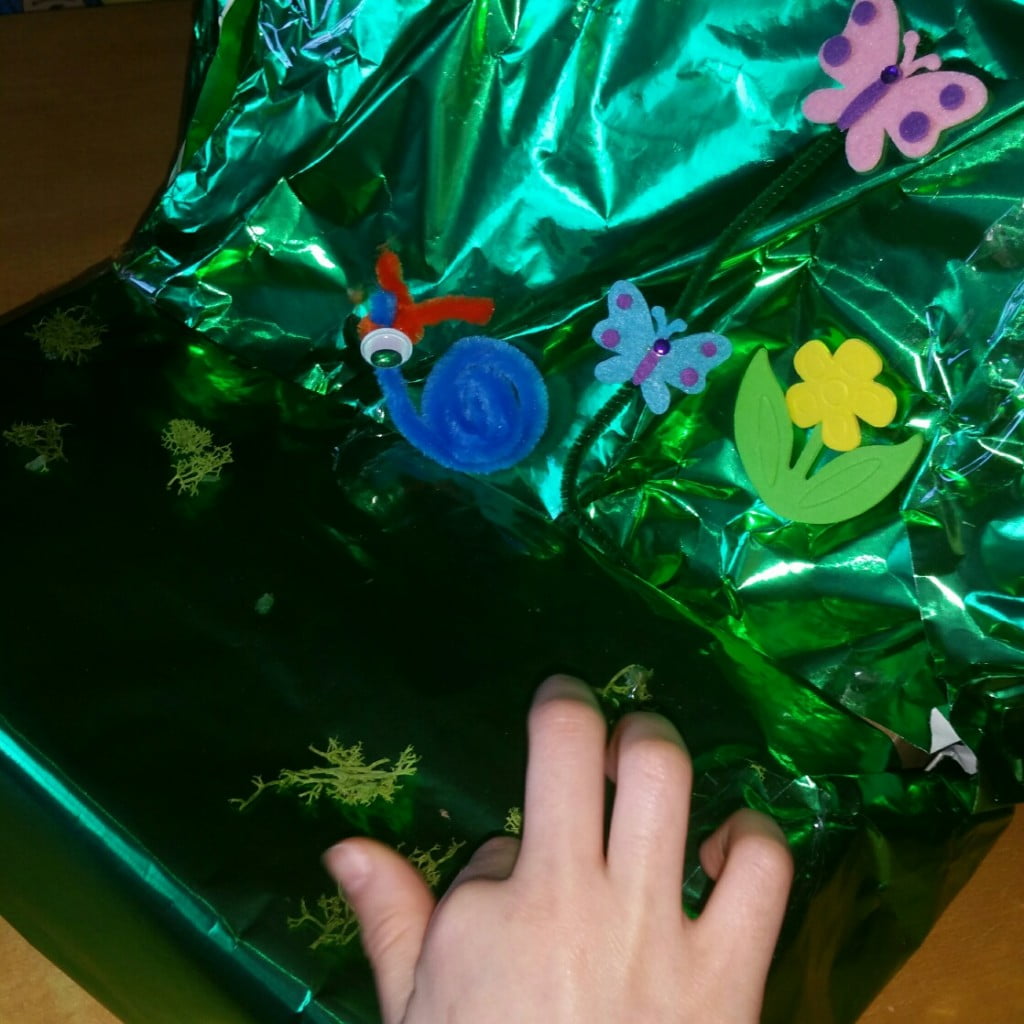 We also made things like flowers in a range of colours and used fabric leaves and moss to create the look. We used sticky dots instead of glue to attach all the bits and pieces.
Of course, no craft task would be complete without some googly eyes now would it? We used these to give some of our creatures a bit of personality!
We made worms by threading coloured beads onto a pipe cleaner and tying the end of it. The snail was a pipe cleaner, wound around on itself, with another pipe cleaner for the antenna and a googly eye.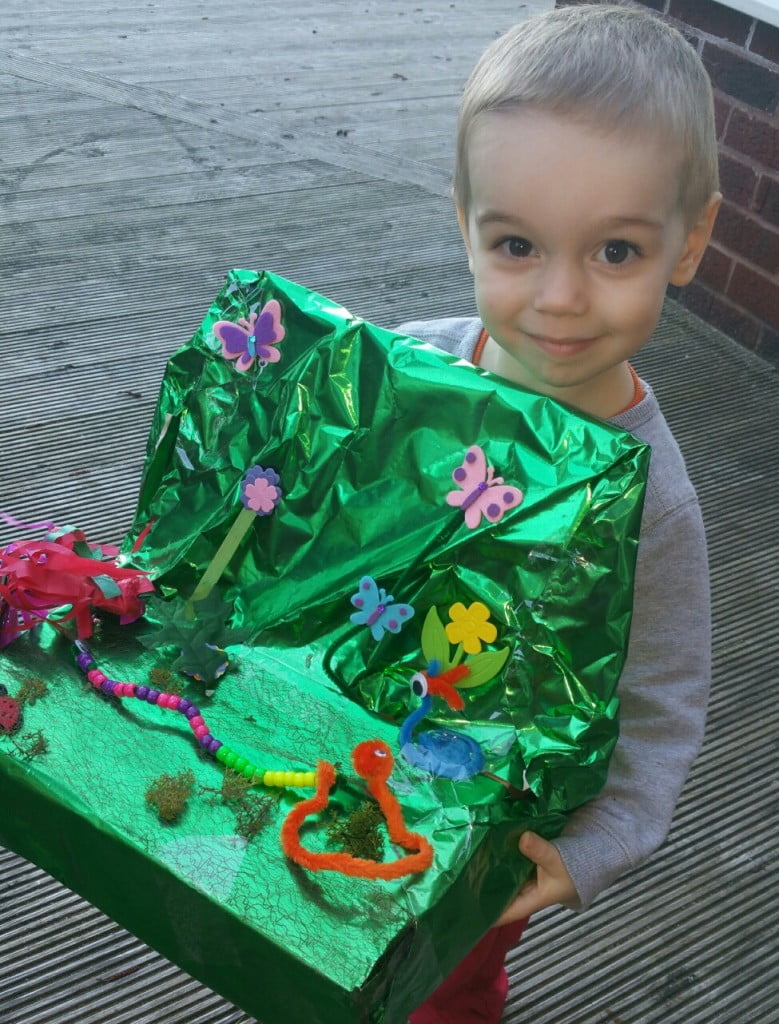 The children were so pleased with their completed mini beast habitat.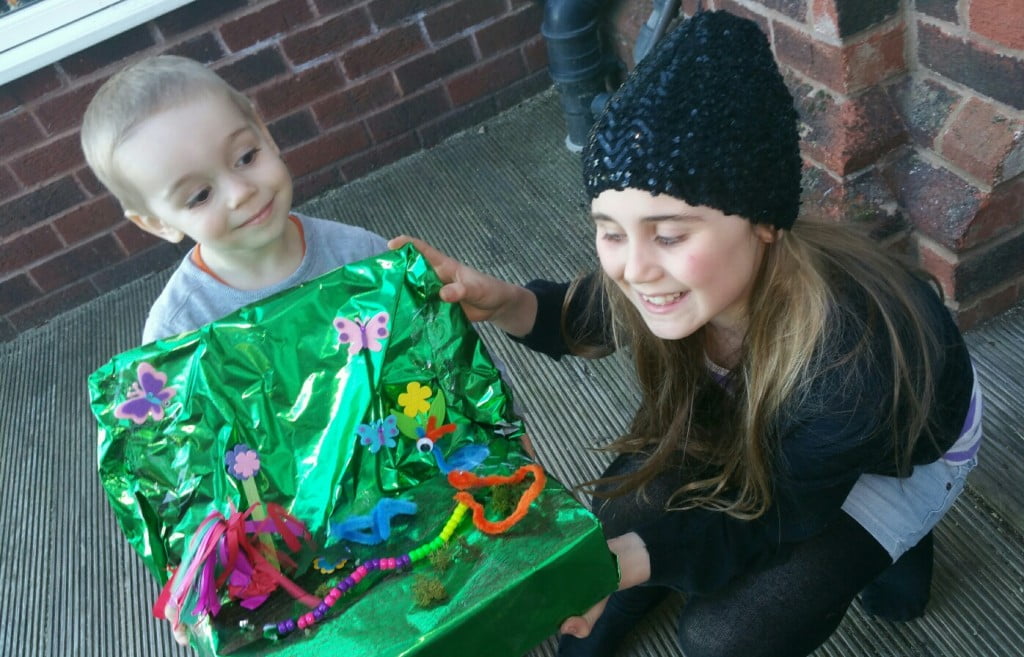 Have you been doing much craft over the Easter holidays?