Who likes chocolate?
Is that a daft question?
I went through quite a big part of my life only being able to eat white chocolate, which I do like but it's not quite the same is it? I wouldn't say that I was ever a big chocolate eater but I am a massive hot chocolate fan.
I know though that there are lots of huge chocolate fans out there, my best friend from school being one of them! She once told me proudly she had 22 Easter Eggs (and that was only a couple of years ago). So listen up gorgeous, this one is for you – you can now take chocolate as a daily beauty supplement!
I'm thinking I should get you this for Christmas!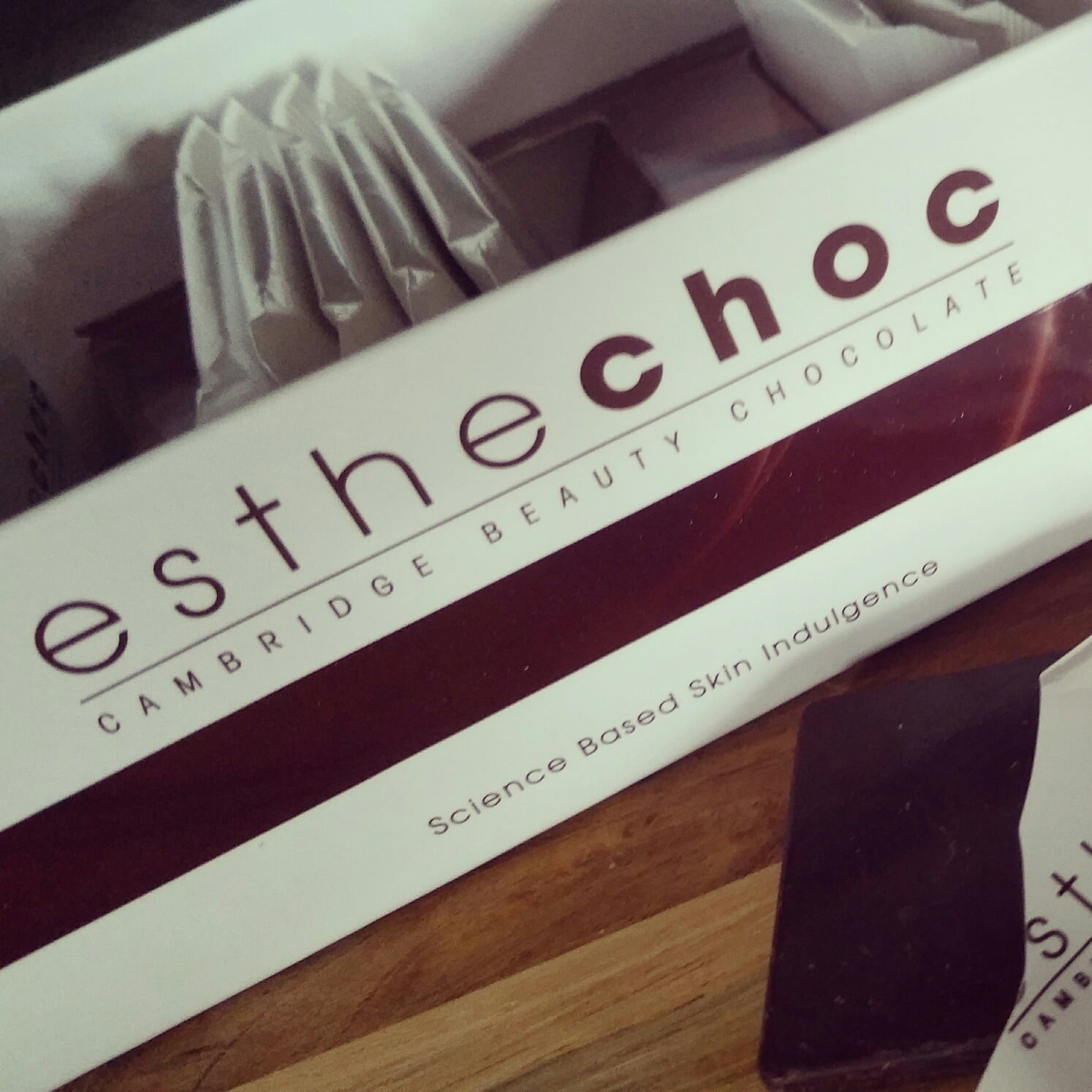 Esthechoc; the first ever anti-ageing functional beauty chocolate created by Cambridge Chocolate Beauty, available exclusively in Harrods. it does have a Harrods price tag at £35 for 21 chocolates, which is less than a months supply but it would be a great gift for a chocoholic who also loves beauty products.
A daily portion of Esthechoc increases the level of antioxidants in the skin, improving its microcirculation, raising its oxygen level and preventing ageing – this chocolate offers a different approach towards skincare. Development of the beauty chocolate has taken 10 years of extensive and independent research and numerous trials carried out by scientist behind the brand Dr. Ivan Petyaev. Esthechoc is suitable for all skin types and is clinically proven to work in three weeks. This does make the price tag sound more justifiable and if you compare this to other anti-ageing supplements the price is not dissimilar – with this though, you get to indulge in a few bites of chocolate heaven instead of swallowing a tablet or drinking a tea that makes you gag – sounds much better to me.
This really would make a stunning gift and would be no doubt received with much more joy than the latest anti-ageing cream. The chocolates arrive in a gorgeous presentation box – just make sure you don't leave them lying around, otherwise they might disappear faster than the 21 days they are intended to cover. You might discover one with a nibble out of it, like this one below!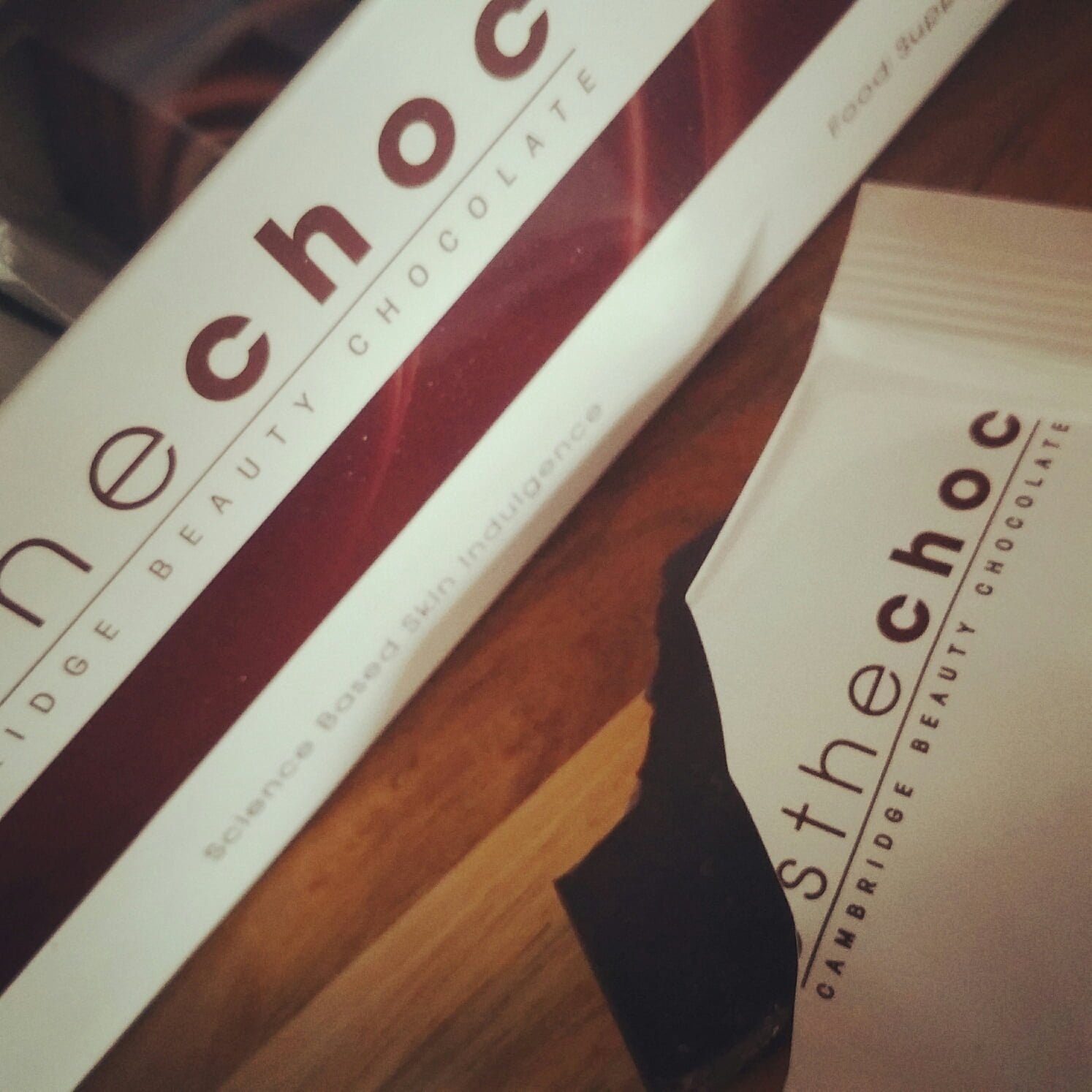 Does it work? Well I have just reached the end of the box and…I certainly don't look 18 again, but it doesn't claim to do that for you. It is clinically proven to work in 3 weeks though, so I'm guessing something must have changed somewhere. I would say if anything my skin looks brighter which might well be as a result of improved circulation from this supplement. At 38 calories per bar it is a low calorie, yet indulgent snack that doubles as a beauty supplement. The perfect gift for a chocoholic.