If you are a regular reader of the blog you will know I said recently that I thought people in general seemed more open to hearing the word 'Christmas' earlier this year. Everyone is trying to plan ahead, make savings and generally spread the cost of Christmas alongside all the general rise in the cost of living. I know I've bought a few things already and popped them away, which is quite a bit earlier than I normally would do.
As a result of this I've decided to publish my gift guide earlier this year. This will be updated as we move closer to Christmas, but for now, here are a few ideas to get you started.
Christmas Wrap
If you are one of those people who buys all their Christmas wrap in the January sales you are loving life right now aren't you – give yourselves a pat on the back. Last year I did this….this year…I did not, it totally passed me by.
If you are looking for something a little different from your Christmas wrap this year, look no further than Brain Box Candy. They have a lovely selection of Christmas gift wrap. This Xmas Trees Wrapping Paper By Emily Burningham is my absolute favourite print on their site, but they also stock a range of funny gift wrap too.
Where do you purchase your gift wrap from?
If you are looking for Christmas cards this year and don't fancy making them yourself from a family photo, try the selection at Brain Box Candy.
These are lovely quality cards and measure 150 x 150mm. They are blank inside and each pack contains 10 different designs. They are made from luxurious board, come with quality white envelopes and are designed & manufactured in the UK by Emily Burningham.
If a sense of humour is an important consideration for you when sending Christmas cards, look no further than Brain Box Candy. There are tons of funny Christmas cards, like this one below (one of my personal favourites). They also have rude cards, if that's more your sense of humour. You can have them delivered to you, or add a message and have them delivered directly to the recipient. Ideal if you aren't going to see people in person over the festive season.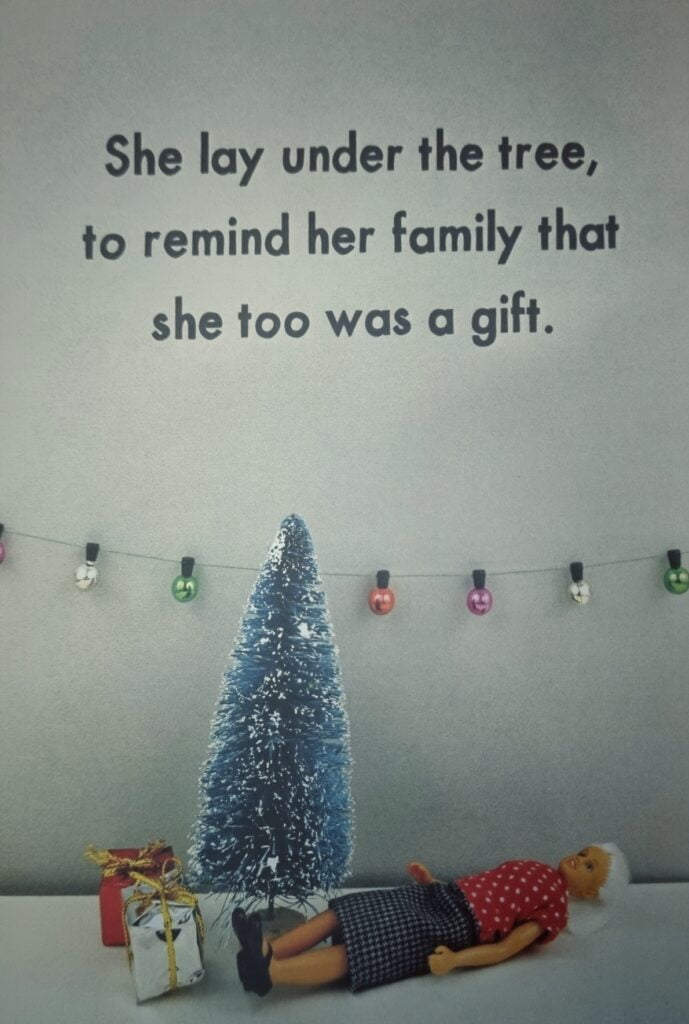 'Special' gifts that don't cost the earth
If you are looking to purchase jewellery for someone special, don't want to spend an absolute fortune, but still want something unique, look no further than Jana Reinhardt Jewellery. I've mentioned them before on the blog, but the company was founded in 2006 by master goldsmith Jana Reinhardt and her husband Ross Cutting. They are passionate about hand-crafting and only use traditional techniques, never machine manufacture, to create their fine jewellery collections and bespoke pieces. Perfect for a gift for that special someone. Each piece is as unique as the customer.
All their pieces are made from 100% recycled precious metals, all gemstones are ethically sourced or lab-grown, and their packaging is 100% recyclable and plastic free, making them a really good choice for that special gift.
You can purchase a range of items including: a unique collection of rings; stud earrings; necklaces; hoop earrings; bracelets; and even a kids collection.
I really love these moon and stars stud earrings in silver. They make a gorgeous gift for Christmas, as would anything from this collection.
Personalised gifts
I've talked a lot on the blog about personalised gifts and ASDA Photo are a real go-to for these kinds of things. The quality of the products is always amazing and the prize points I find always to be fair.
Make this Christmas extra special, with a photo gift from the heart. From stocking fillers to beautiful keepsake gift ideas; whatever your budget, you'll find something that's one-of-a-kind for this festive season!
The ASDA photo range is jam packed with unique gifts and full of inspiration to help you find the perfect personalised presents for friends and family alike. Choose from a great range of homeware, accessories and gifts that are sure to raise a smile from the moment they open them.
So what's available this year?
You could order a personalised calendar that could be enjoyed by the recipient all year round. These come in all sorts of shapes and sizes and range from wall hanging calendars to desk top calendars. You can get your hands on these from as little as £8.50.
One of my personal favourite things from this range is the blankets. We have these in our home and I've also bought them as gifts and I can honestly say they are the cosiest, warmest blankets we have. They wash really well, the colours come out really nicely and they don't bobble or look tired. These start at £28.00 but if you are going to get one I'd go for the largest size as it's a perfect sofa snuggling blanket or extra layer for the bed this winter. You can also get cushions from £14.00.
Add a personal touch to this year's Christmas games and get your kids to unleash their creative side by designing their own picture, which can then be transferred onto a jigsaw puzzle or pairs game. If you know anyone who loves a jigsaw, these can make great gifts. You can order jigsaw from £10.00 and a pairs game from £15.00.
If you've got a sporty person to buy for or someone who is always travelling, what about a personalised towel. We've also bought these in the past, and again, they are really good quality. These start at £26.00. You can also get wash bags from £18.00.
Perhaps you've got a special photo to share? Does someone you are buying a gift for like a night light? Or perhaps cosy lighting for relaxing in the evening? If so what about buying them a light up photo box? You can have either a message or photo illuminated (or even both!). These start from £25.00.
Educational (yet fun) toys
Like many parents in the past I've purchased toys for my children that I later regret. Toys that have been poor quality, overpriced trash basically. As I've got older, more experienced and had more children I've become more savvy to what's trash BEFORE I've purchased it and more likely to send something back if it doesn't meet my expectations. I cant bare the waste of rubbish toys and I do try to highlight to my children which toys fit this category, without sucking the joy out of the process at the same time of course.
Geomag toys are an example of great quality, fun toys with a strong learning element to them. Children can learn about the amazing world of magnets and mechanical construction with a super fun game in the Geomag Mechanics Challenge Strikel! Build the construction first, and then be ready for hours of fun either alone or in competition with others, where precision, timing and dexterity are the key to victory. With as many as 185 individual parts, both the construction itself and the subsequent gaming experience are challenging and educational for everyone involved. For 1-4 players. From 7 years, but with adult supervision younger children could play too.
The Geomag (779) Mechanics Challenge Strike is available from Coolshop for £49.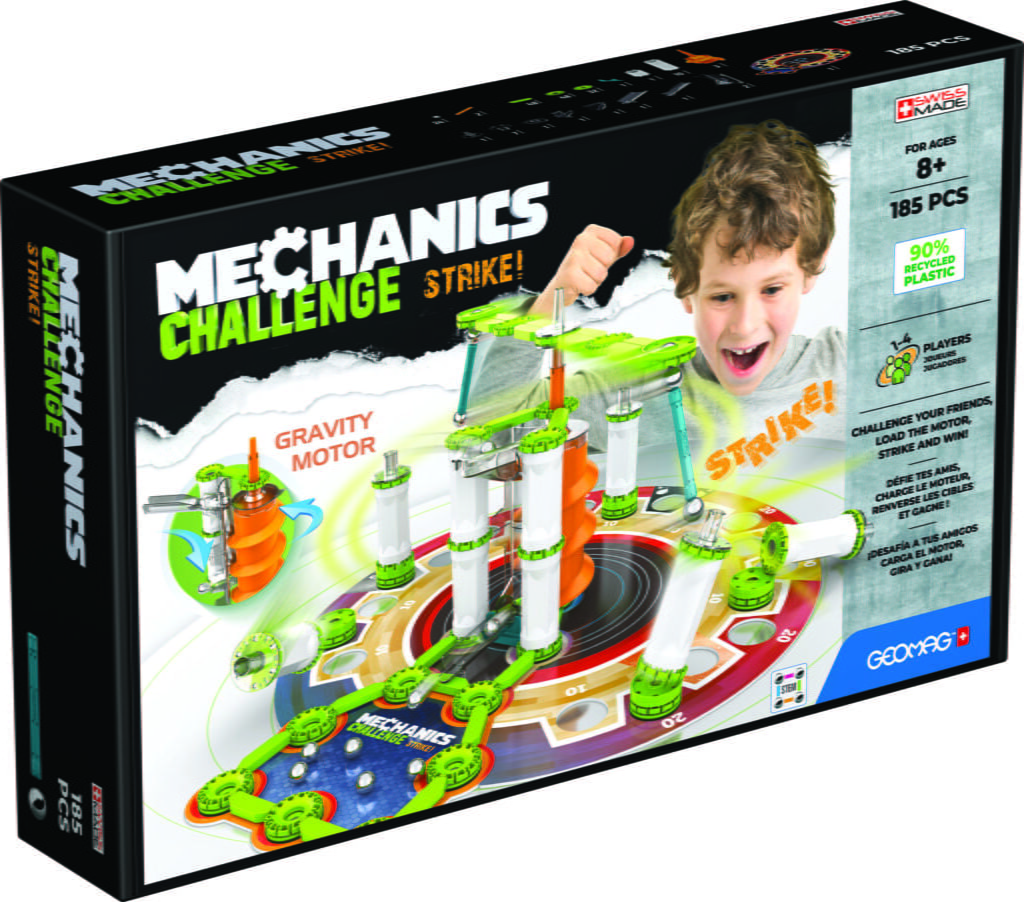 Gifts for newborns
Buying a newborn a gift at Christmas can be really hard. I mean, what do they really need? Chances are you've bought your little one all they currently need and you've also received lovely gifts from family and friends.
If you are stuck for ideas, pop over to Mokee and head to their accessories section, where you will find these cute soft toys that would make the best cot buddies! These are currently down to £9.00 in the Black Friday Sale. You will also find a lacing toy, a drawstring toy bag (very handy), lovely cot mobiles and mini milestone cards, alongside lots of functional and useful items for your babies nursery.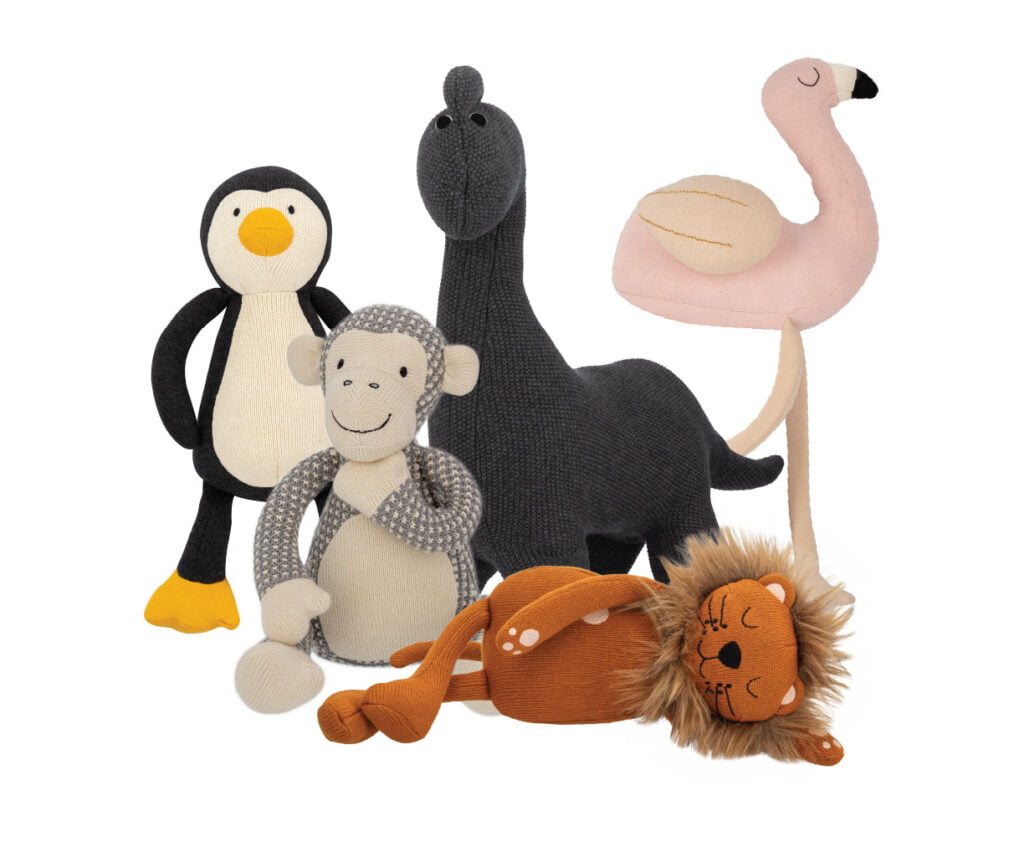 Books
As Christmas nears and the gifting season begins, QuartoKids have the perfect heart-warming and beautiful Christmas books and gifts! Not only do beautiful books make great gifts and stocking fillers, but they can make wonderful advent calendars too.
I've done a book advent calendar for the last three years for my younger children. It's a really lovely way to get back into reading every night together.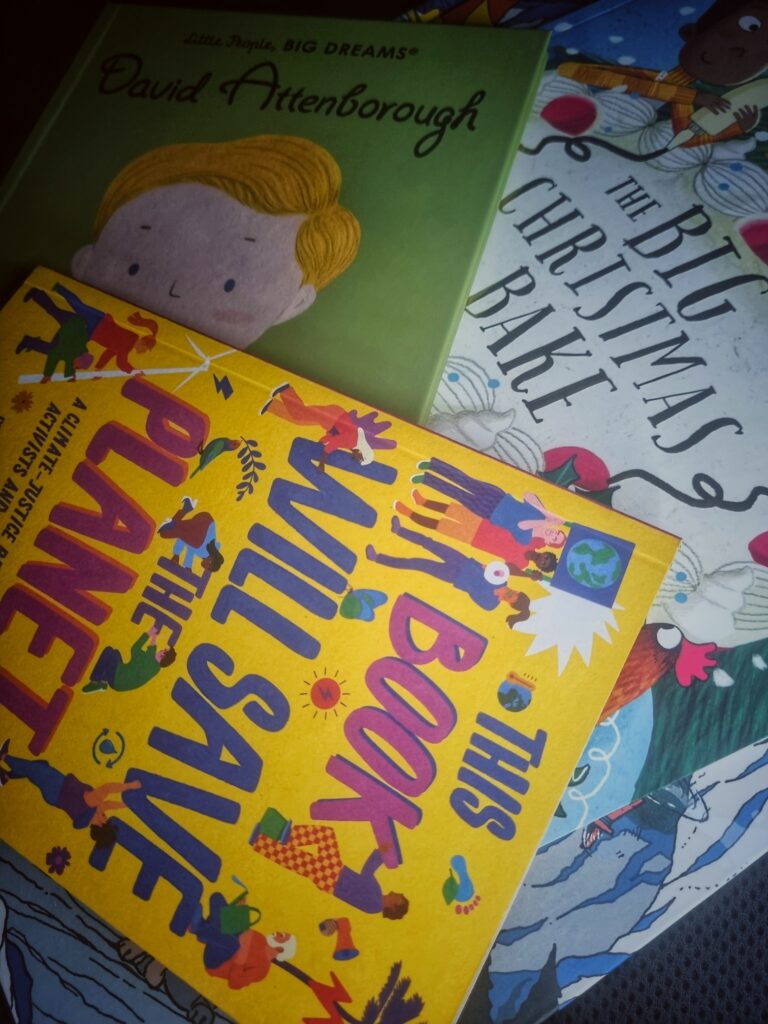 QuartoKids have a huge range of children's books including: heart-warming Christmas Stories for Kids like, David Litchfield's brand NEW festive picture book, Kid Christmas; Beautiful Christmas Gifts including two new additions to the Story Orchestra series; very special Little People, BIG DREAMS titles such as Marcus Rashford, David Attenborough and Queen Elizabeth; the latest from Waterstones Children's Laureate, Joseph Coelho; stunning picture books and lots of lovely books with facts.
The Big Christmas Bake has made it into the advent calendar this year – this is a funny, lively romp through the twelve days of Christmas, taking the elements of the popular carol, and weaving them cleverly into the ingredients for a Twelfth Night Cake.
My favourite book from their Christmas selection this year though is Frozen Mountain – You become lost in the mountains after an emergency landing. Among the snowy peaks, you are at risk from dangers including falling victim to hypothermia, being buried by an avalanche or stumbling into a deep crevasse. In your backpack, you have a sleeping bag, a thermal roll-mat, a bottle of water, a bag of nuts, waterproof matches, a pair of binoculars, a camera, a first aid kit and an old survival journal belonging to your grandfather.
As you confront each life-threatening challenge in this adventure-filled game book, place the Survival Spinner found inside the cover of the book on one of the circles on your current page, and spin. The place where the spinner points when it stops tells you if you have survived, are still living but injured or that you have perished, with a corresponding page number to turn to for each fate.
Throughout, you will learn about real-life survival techniques, including how to:
Make a snow shelter
Build a fire
Survive a bear attack
Treat a wound
Use the sun and moon to navigate
Cross a frozen lake
Harrowing tales of real-life wilderness survivors provide glimmers of hope as you deal with the consequences of your choices. One bad decision could lead to disaster…
Frozen Mountain is the debut book in the exhilarating Spin to Survive series. Discover real-life survival tips and stories as you navigate your own perilous journey through the wilderness guided by your decisions and the removable Survival Spinner. I can't wait to see what the rest of the series has to offer.
Hampers
Hampers can make great gifts at Christmas. There are so many types of hampers out there to choose from, or, you can of course make one yourself, with either a specific theme, or just all the person's favourite things.
Of course, these don't just have to be for Christmas, a hamper is nice for any occasion. For example, a birthday, a new mum, or someone recovering from an operation perhaps. Why not get together all their favourite bits and bobs, as well as some new things for them to try and make up a gorgeous hamper for them to enjoy. Something like this really does demonstrate the time and effort you've gone to to get it right.
One gorgeous product that you could include is a tin of Baiji Tea. Baiji is a new lifestyle company that has just launched a range of loose leaf teas with the following blends:
– Raspberry leaf tea
– Green tea
– Chamomile tea
The teas are aimed at solving specific and general problems/issues women face in their daily lives, such as PMS, period pain, bloating, fatigue, anxiety, and sleeplessness – so, absolutely perfect for inclusion in a thoughtful hamper. At the moment you can get 10% off your purchase if you use the code Charlotte10 at the checkout, just head over to Baiji to look at the range.
I live on green tea, so I've been trying their version of this recently, which is just delicious. The reason these teas are ideal for inclusion in a Christmas hamper are because they are packaged so beautifully and quite different from your standard teas. They are loose leaf teas with reusable tea bags, so quite different to what you probably pick up from the supermarket.
A Swizzels hamper would be the perfect Christmas gift as it's ideal for Christmas movie night treats, which many families love to have throughout the festive season.
You can find Swizzels sweets in lots of locations but did you know you can purchase them online from the Swizzels Shop – just pop over to see the collection. You'll find tons of sweet hampers which you can personalise and send directly to the recipient. They have vegetarian and vegan hampers too, so no one has to miss out.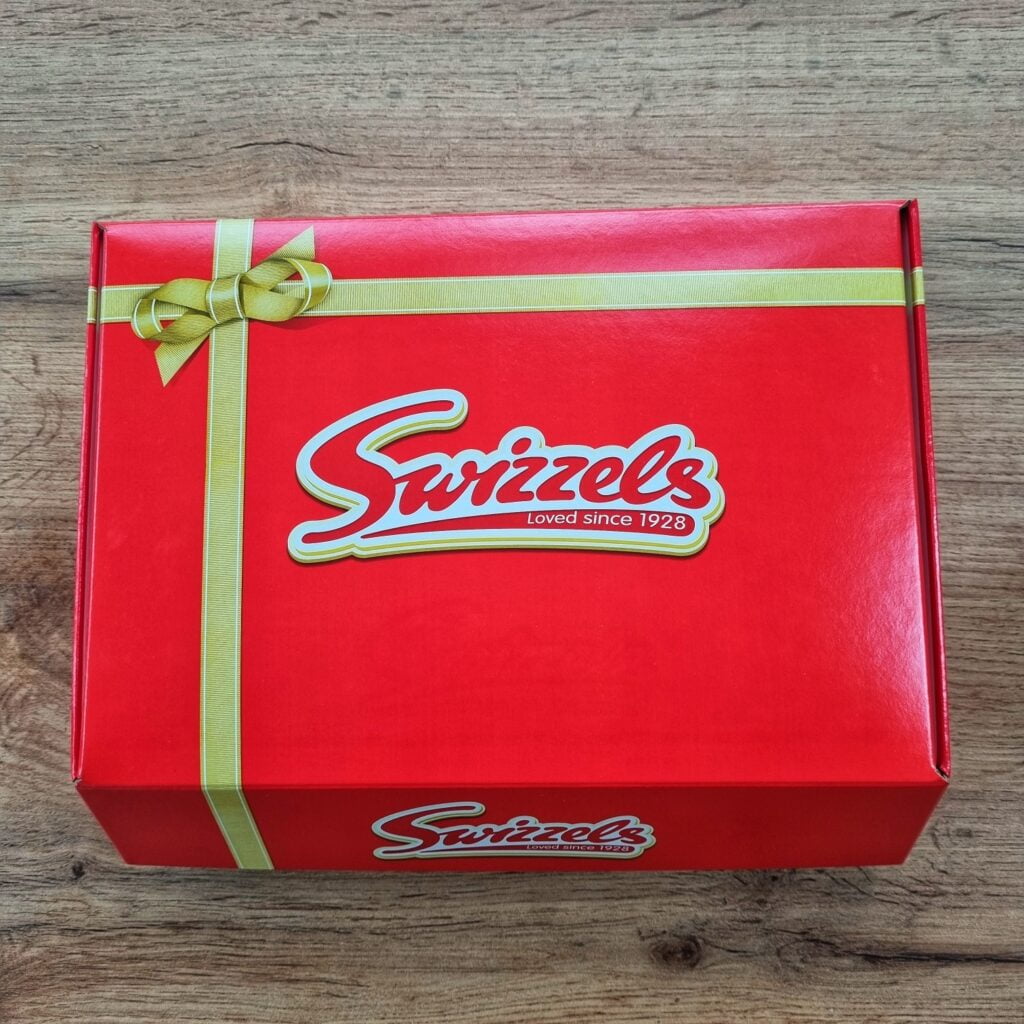 Clothing
You could opt to buy clothing as Christmas gifts this year. There are some amazing offers on all sorts of things, and if you buy something that someone really wants or needs, you can be sure it will go down as a useful and practical gift.
Perhaps they need specialist clothing for a particular sport or activity they take part in? Maybe you know they need a new winter coat or waterproof? Or perhaps you just want to get them something cosy and comfortable that they can relax in or exercise in during the colder weather, some luxury yoga clothing perhaps?
This tracksuit set from Sundaise for example looks super cosy and comfortable, and I just love the colours and pattern. This outfit looks soft and roomy and would be a well-received gift I'm sure. There are loads of lovely items on the Sundaise website. If you haven't heard from them before, they are well worth a look. By producing high-quality, timeless pieces designed to bring lasting joy, Sundaise helps you to reduce consumption and waste by making top-quality clothes to order – all with sustainable practices.
Want to know more? You can sign up to their newsletter here or follow them on Instagram.
Homeware
Sometimes, it can be really hard to think of a personal gift for someone. If you can't think of anything the person might like to eat, drink, wear or do, you could consider gifting homeware. It might be easier to think of something for the home, whether it's kitchen gadgets or utensils, tableware, soft furnishings, or even something useful like a log basket. If you know people who like practical gifts, these things will no doubt go down really well.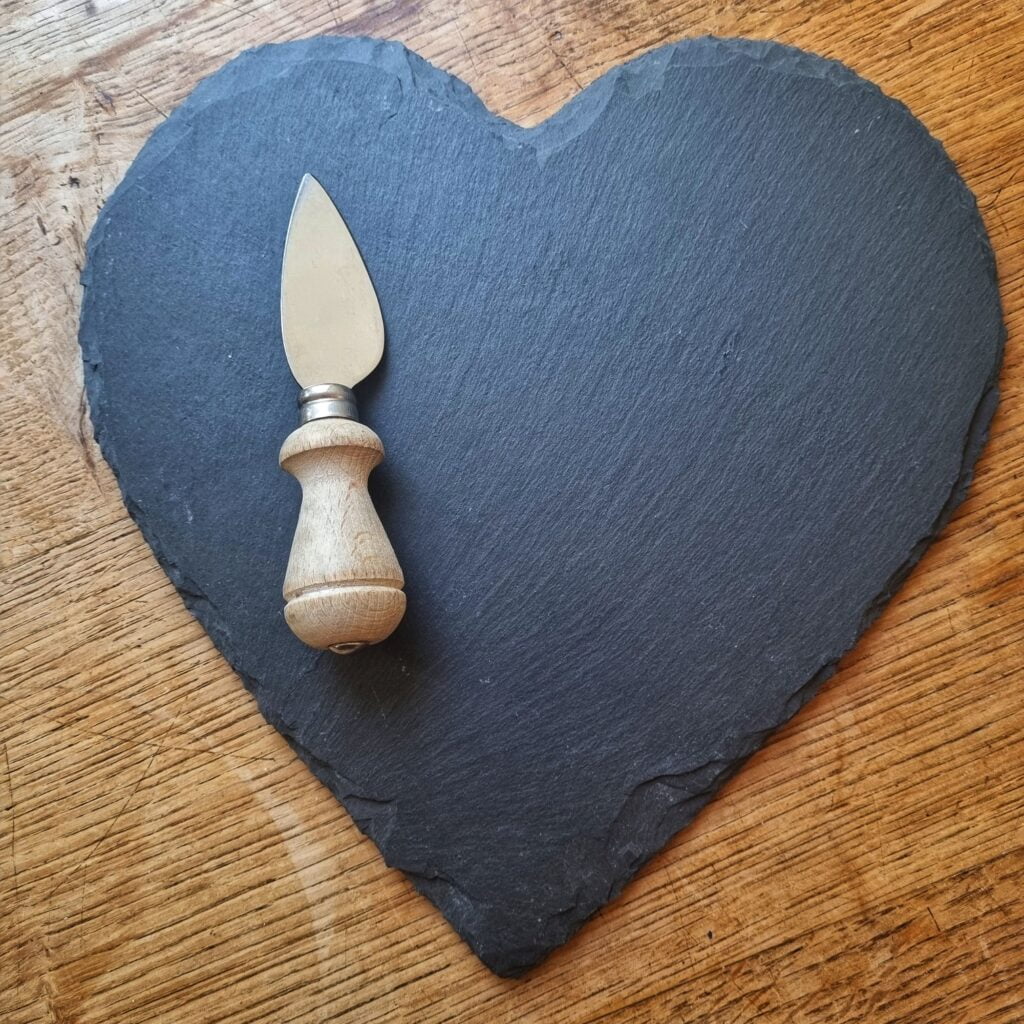 The Artesà Heart-Shaped Slate Platter is the perfect way to present a romantic meal for two, or to showcase a lovingly prepared dish at a dinner party. With its natural rustic edges and cute heart shape, it's sure to make a great impression. Ideal for a romantic cheese and wine night perhaps? Do you know anyone who might like this? This is a bargain at £8.49 and available from Cook Serve Enjoy.
If you know someone who has recently had a new kitchen, or moved into a new home, perhaps a gift in-line with their new colour scheme could be in order?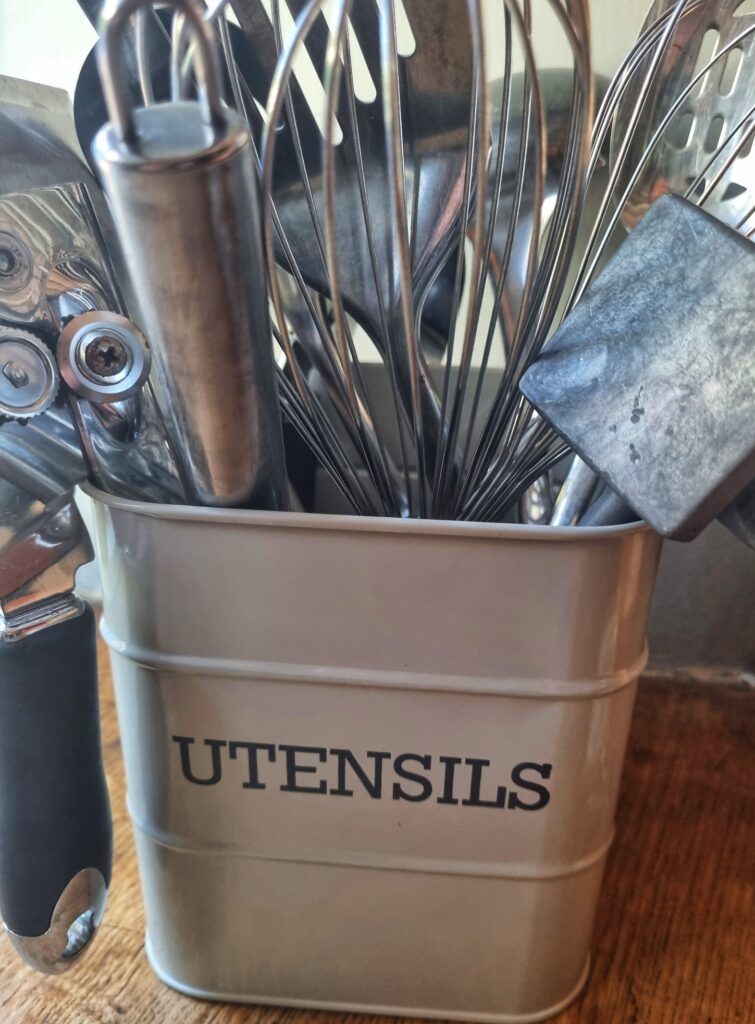 This French grey utensil holder from Living Nostalgia could add a bit of vintage charm to a kitchen. This comes in two other colours, a pale yellow and duck egg blue. This is priced at £14.99, again available from Cook Serve Enjoy. If you are looking to purchase homeware, especially kitchen-related items, they are a really good place to start.
Stocking fillers
I love stockings. It was always my favourite part of Christmas Day as a child and my children also love it. Useful stocking fillers are the best and this year Better You have come up trumps with a range of lovely stocking fillers with wonderful health benefits.
If you haven't heard of Better You, they are a wonderful brand I've used for years. They are well known for their transdermal magnesium products, as well as their oral vitamin sprays. Making it easier for parents, to not only get the vitamins they need, but to get important nutrients into their children too.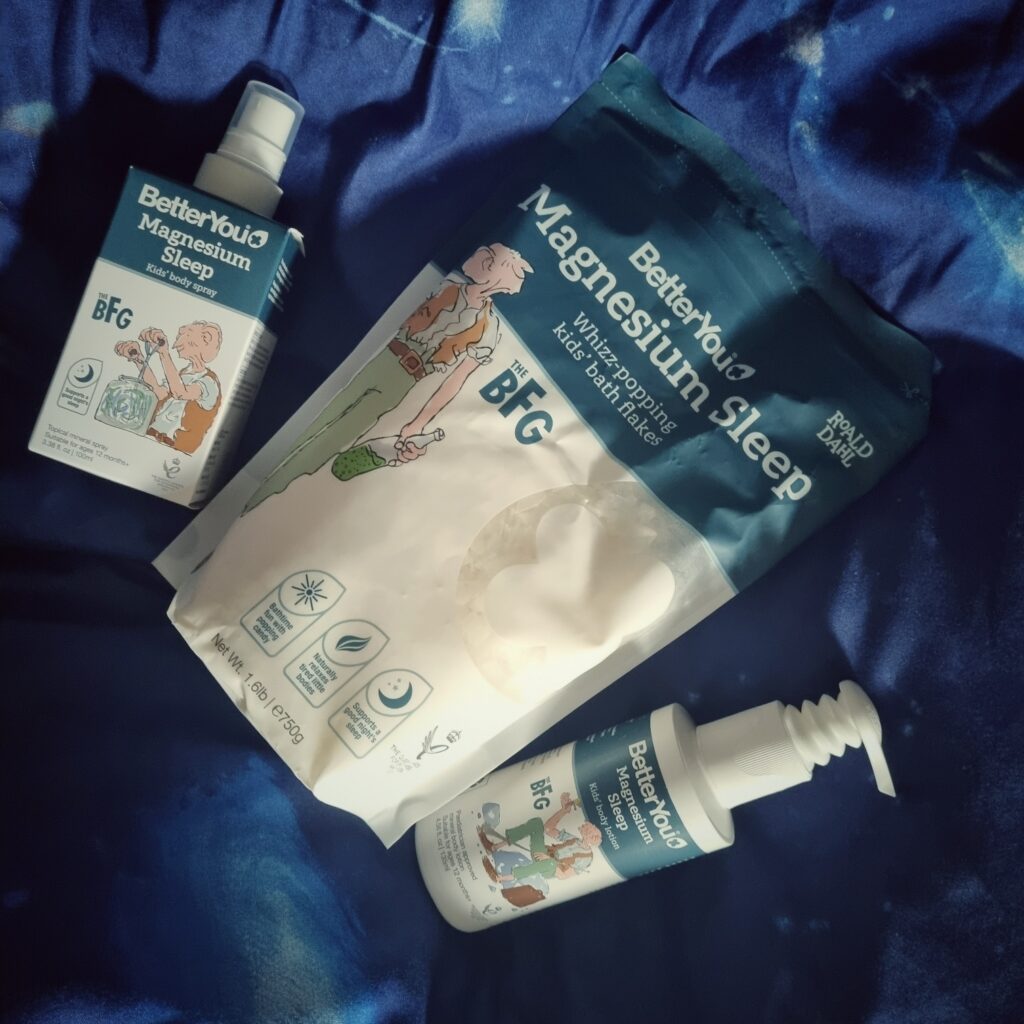 If you have a nutritionally compromised child, or a fussy eater, or a child with low immunity, I honestly can't recommend this brand enough.
Get children excited about being healthy, by including these Roald Dahl branded Better You products in stockings this year.
There are some lovely magnesium products to assist with restful sleep, including magnesium bath flakes, which are such fun as the flakes act like popping candy when they are mixed with the water. You can get the whole magnesium kids bundle here.
You can get a tasty Charlie and The Chocolate Factory inspired vitamin D+K2 spray, multivitamin oral spray and immune health spray, which is a blend of vitamins A, C, D, Selenium, and Zinc, delivered in a fuss-free spray.
Have you started Christmas shopping yet this year?