Working from home is something I have been doing for the last 11 years. It's not a new thing for me in that sense, compared to many of those working from home for the first time now during this period of lock down.
Working from home has varied hugely for me over the years. My first month of working from home back in 2009 involved me also caring for two children with chicken pox. Not entirely straight forward as you can imagine.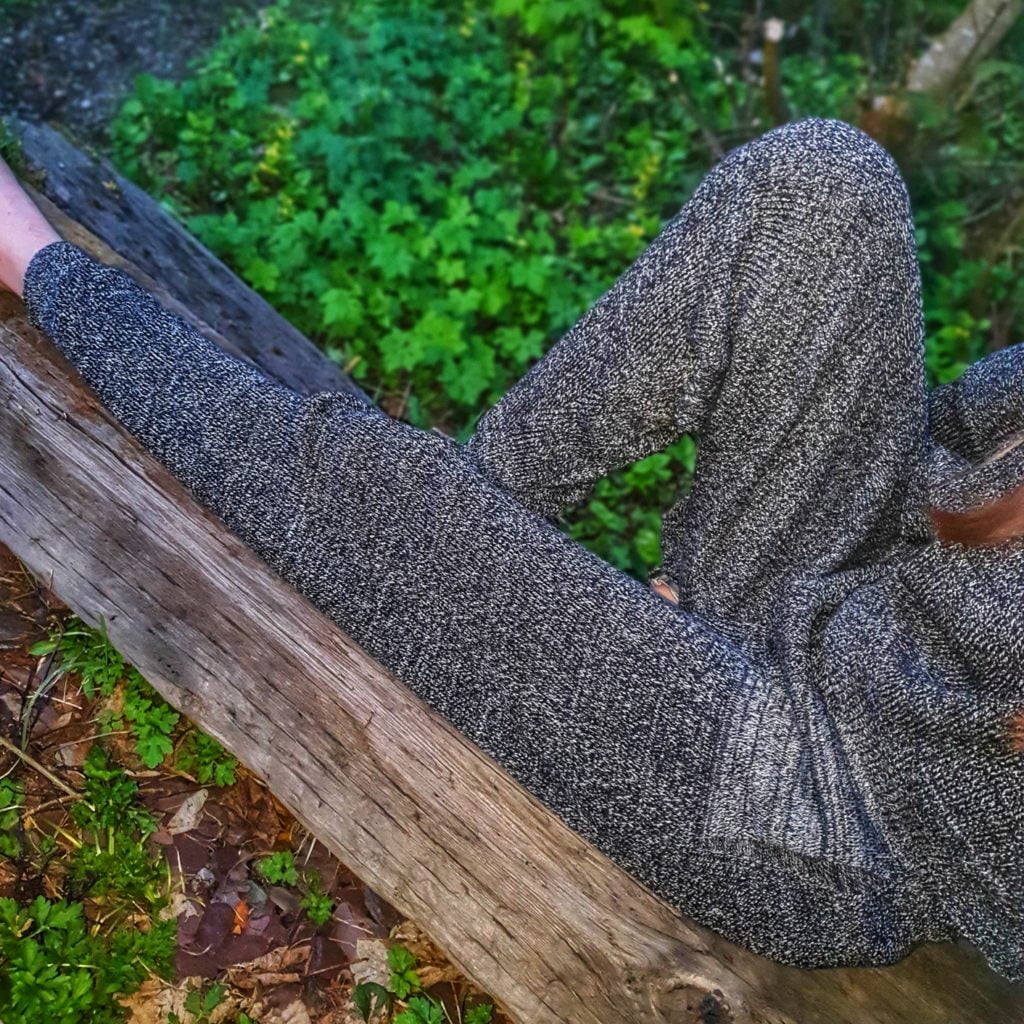 Over the years I've worked from home with two small children at home, then one, then one in full time school and one in half days, then two in full time school, then another newborn at home, then two in school and a toddler, swiftly followed by another newborn. All of these situations presented their own unique challenges with regards to working from home, and all required a ton of systems just to get stuff done.
September 2019 was the first time I've worked from home with all four children in full time school – then COVID-19 struck and there were four at home.
Whilst working from home with four children here is a challenge, there are currently no school runs and no club runs, so there is much less running around than a normal week. This means lounge wear is perfectly reasonable!
Lounge wear options
There are tons of options when it comes to lounge wear these days. You don't have to look like you are wearing your PJ's just to be in something comfortable do you?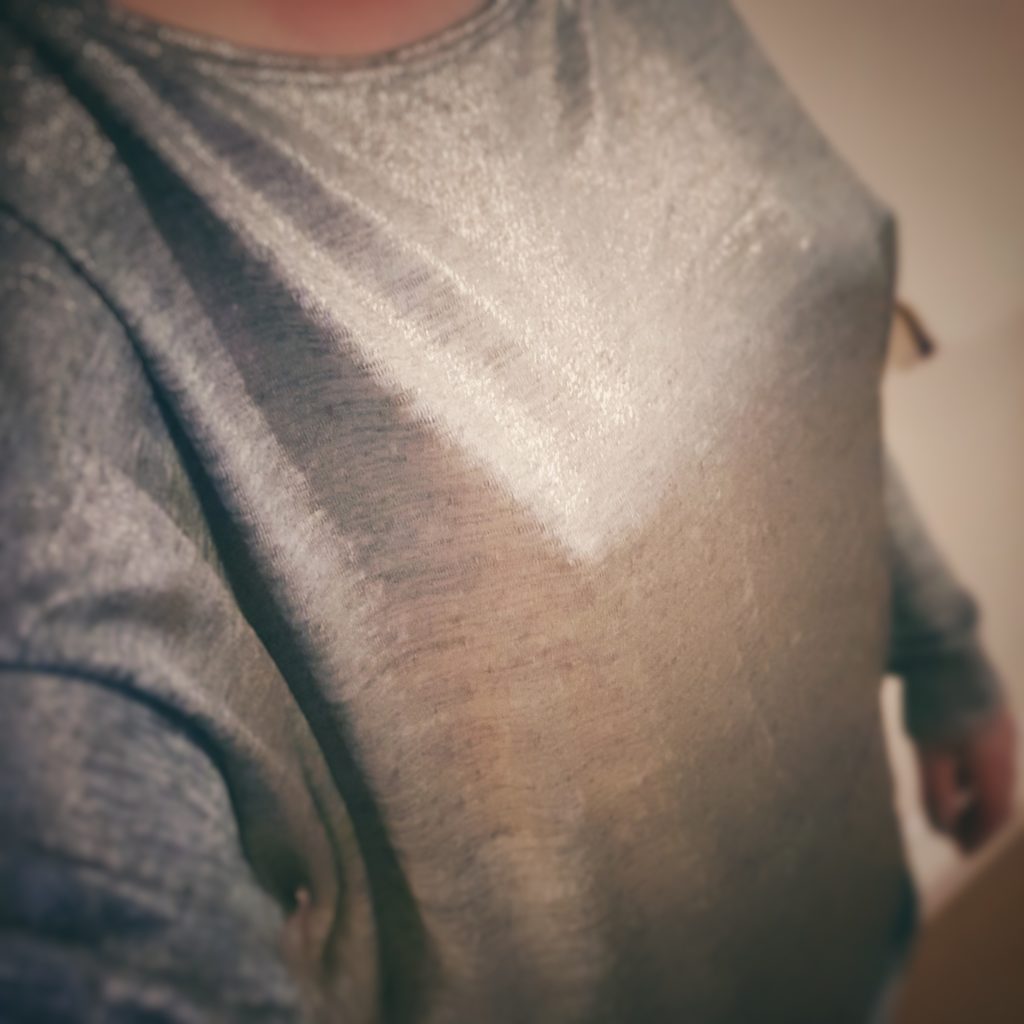 Take this this metallic oversized loungewear set for instance. You can either wear it as a set or mix and match with other items. You will be comfy but you certainly won't look like you are wearing PJs. It sits slightly off the shoulder which is quite nice on it's own or equally with a vest top underneath it.
What about some easy to wear cuffed joggers? These come in a total of 14 different colours over at Femme Luxe – so much choice for lock down right? These are super comfy to wear and very practical. You can wear them with a cropped top, vest top or a baggy t-shirt or jumper for extra comfort and those more chilly days.
I think that the cuffed ankle makes them more practical as there is no flapping about.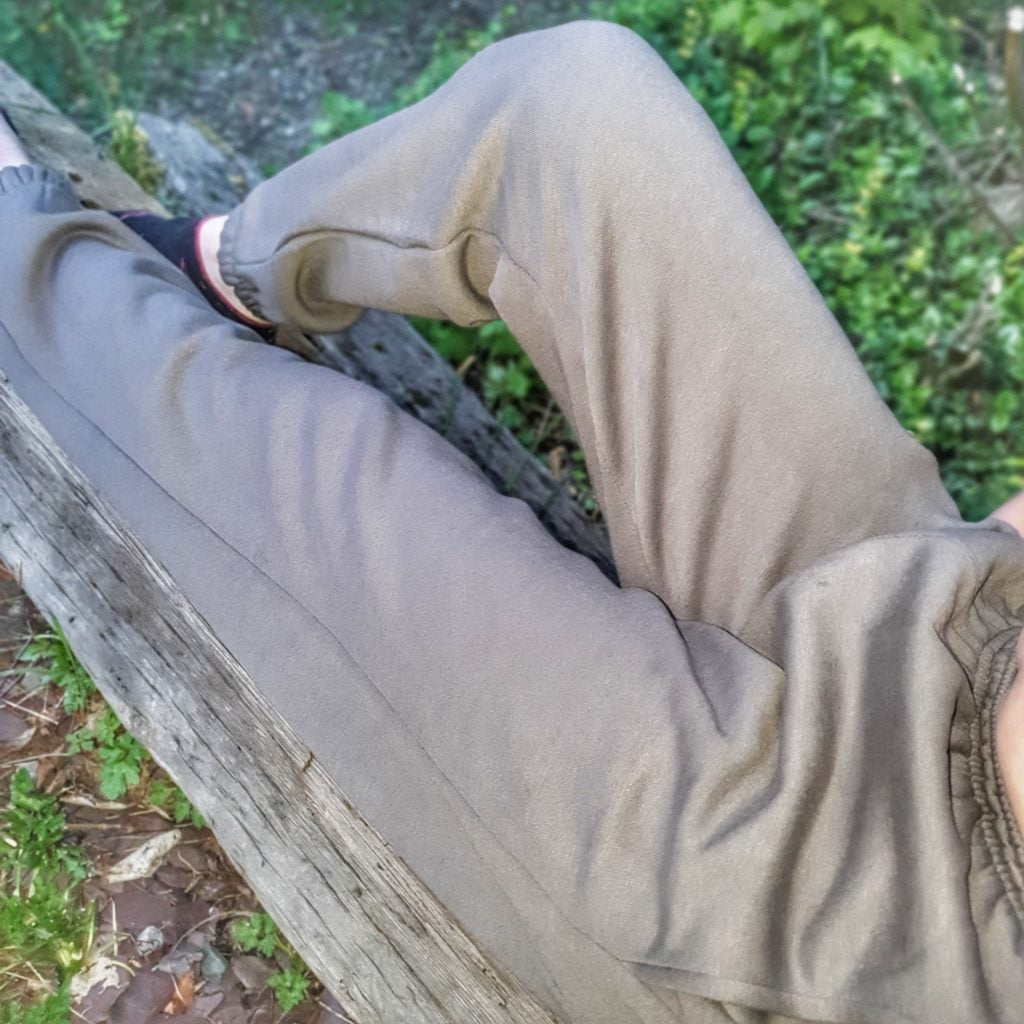 You can exercise in them from the comfort of your own home, seeing what online workouts you can find each day to challenge you, or throw them on with your wellies or trainers for your daily walk out and about.
What about this grey and white knitted loungewear set, this is so soft and comfortable. It's great just on its own, or equally with a vest top underneath and the cropped top over as an extra layer.
This feels cosy without feeling too hot. The knit is light and breathable but warm enough to take off the morning and evening chill. It is super stretchy and moves with the body, so again, you could easily do a yoga or stretching session in this at home.
Other options
Another option for easy-to-wear home working clothes is fitness clothing. I find that popping this on first thing in the morning can be quite motivating and it helps when you are busy trying to juggle several roles, as you are already wearing your gear and therefore ready to work out at any time.
It might be a quick few sits ups and squats before the tribe wake up, it might be Joe Wicks with the kids, or equally a home workout when everyone is in bed. It might even be running up and down the stairs a few times, which let's face it, isn't ideal in jeans!
How about you?
What are you wearing most of at the moment during this period of lock down? Are you keeping things fairly normal? Wearing sporty things or just keeping it comfy, practical and casual? I've seen that lots of people are just in their PJ's all day, which is fine if that works for you, but I need to get up, get dressed and start with the day with purpose, whatever that may be.
This is a collaborative article.