I love to cook but much of the time these days, cooking ends up being a functional thing. Just one more thing to tick off on the to-do list each day.
I have loads of cookery books but rarely use them . Most of the time I cook from memory or I make it up as I go along. A bit like my approach to parenting really!
Part of the reason for this is I find that planning meals from cookery books requires so much more time. There are always odd amounts of things, or slightly obscure things you might not be able to order in your standard online shop.
A compromise I have discovered are the recipe boxes from Riverford Organic Farms. There are a range of boxes to choose from each week, some with two and some with three recipes.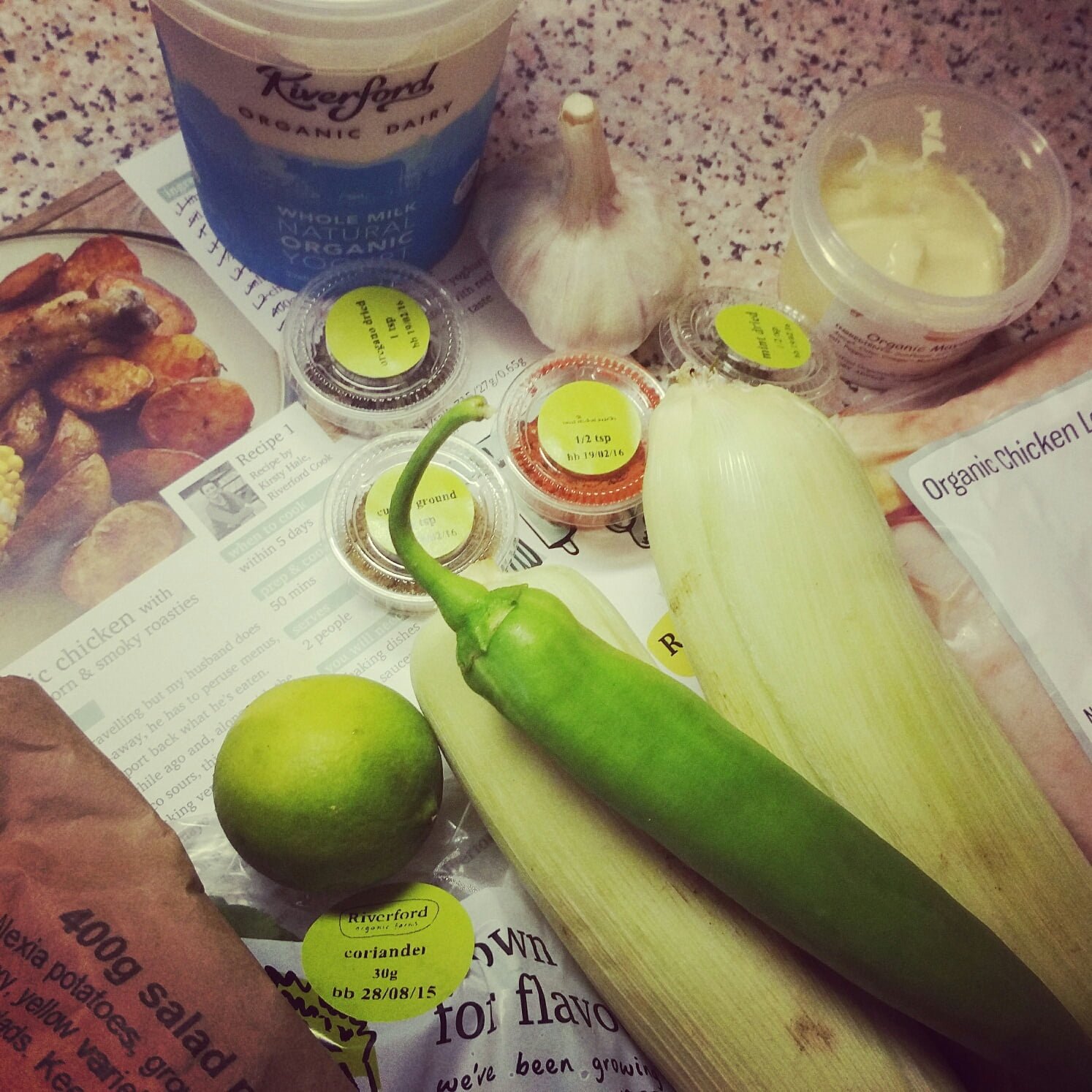 A Riverford box is delivered straight to your door, complete with easy to follow recipe cards and all the ingredients you will require for the meals you have selected. The herbs and spices come in little pots with the correct amount so there is no waste and no faffing around either.
Everything comes well packed and protected and boxes and packaging can be recycled for your next delivery.
I thoroughly enjoyed making some different meals for a change and following simple instructions. Timings were a little inaccurate for one of the dishes but in the main everything was as documented. All the meals were delicious. I made:
Peruvian garlic chicken with green chilli sauce, corn and smoky roasties
Baked courgettes with beef and oregano, served with rice and pine nuts
Curried carrot and chickpea fritters, with spinach raita
This would be particularly nice to do on a regular basis on a Friday and Saturday night when I like to set aside a bit more time to cook something a bit different.
Also if you don't get to eat out much this is quite a nice compromise. The thinking, planning and selection of the food is all done, all you have to do is cook and enjoy.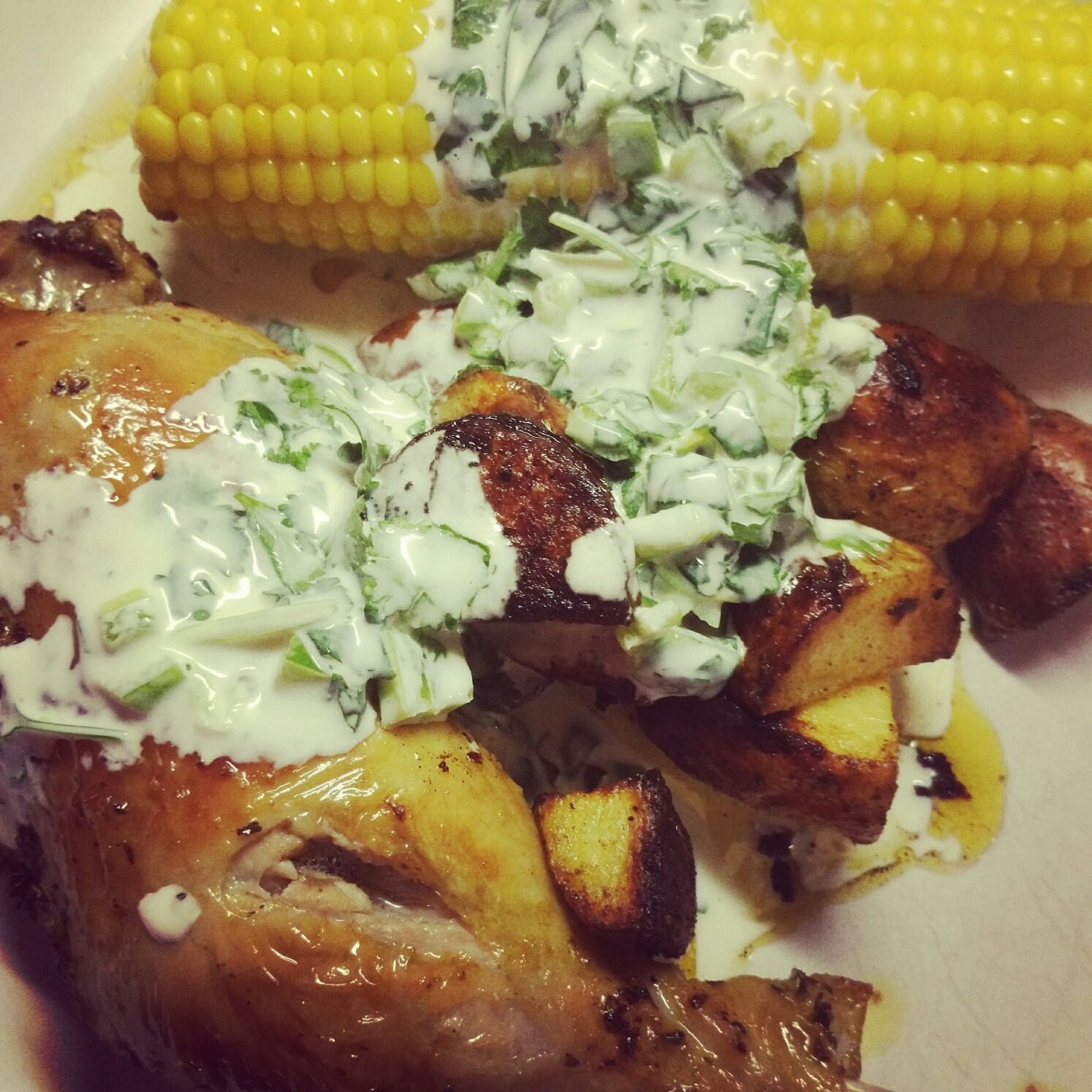 Have you done anything like this before?  Do you enjoy cooking or do you delegate that job?