Have you had to deal with Chickenpox as a parent yet? It's not much fun.
I'm halfway there with dealing with Chickenpox, the older two children have had it, the younger two are yet to, but with it flying around pretty much non stop I'm on constant Chickenpox alert.
As a child I had it over Christmas when I was five years old. The photos from that year show me and my two cousins plastered in calamine lotion.
Things have moved on a bit since then thank goodness, both in terms of the thinking around Chickepox and the products available.
What helps with Chickenpox?
One thing you can use both internally and externally for Chickenpox is coconut oil. Coconut oil is anti-fungal and anti-bacterial so it will work to fight off the infection when taken orally. You can melt into a warm drink, melt into porridge or just cook with it generally. You can also use a cotton bud to apply it to the individual spots to help healing and prevent scarring.
Piriton can be really useful in dealing with the itchiness caused by Chickenpox. Piriton, normally used for allergies and hay fever, can be especially useful in helping children settle at night.
Cool baths can help settle itchy skin and applying cool compresses to the worst affected areas can also be soothing.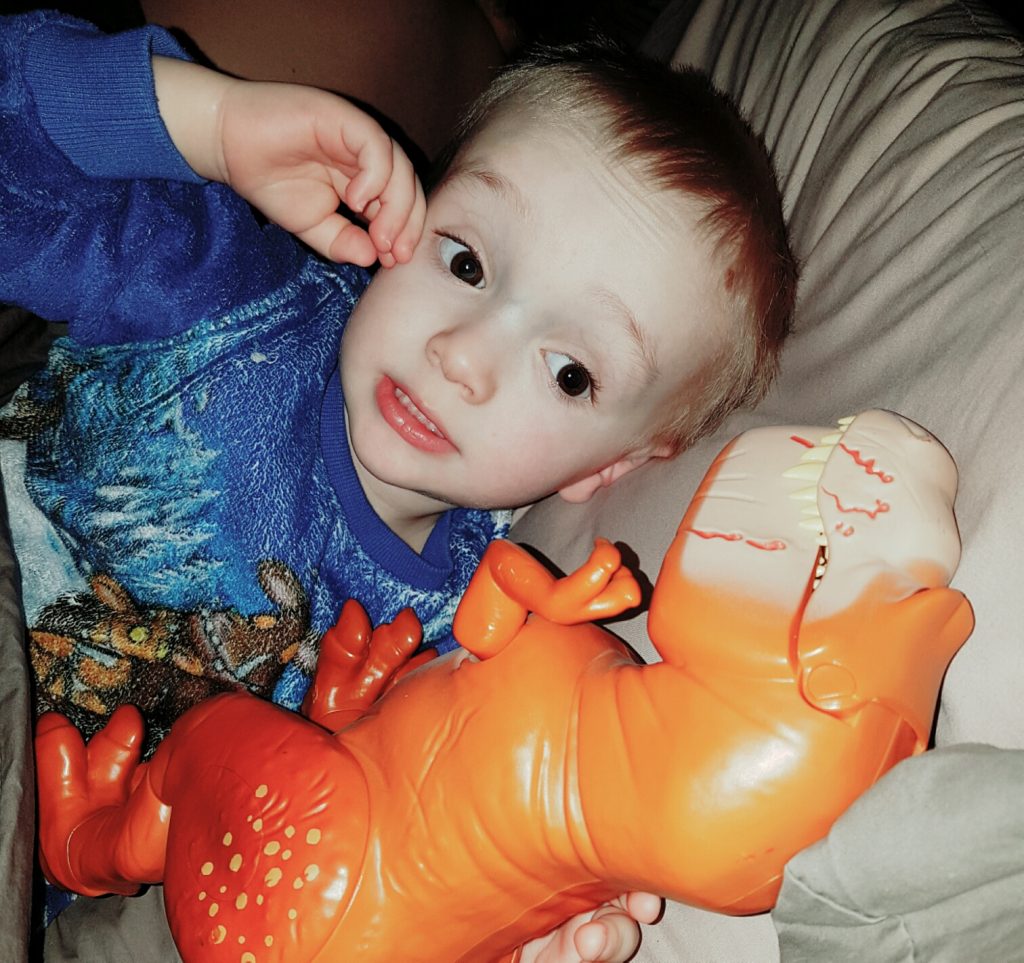 Care ViraSoothe can also really work wonders. This comes in a Cooling Gel and a Spray Gel and the main benefit of this product is stopping the itch, scratch, infection cycle. Care ViraSoothe is a clinically proven cooling gel and spray gel which helps to cool and soothe the distressing symptoms of chickenpox.
Unlike calamine lotion or antihistamines, it is specifically formulated to break the itch, scratch, infection cycle by rapidly calming the persistent itch. Care ViraSoothe is non-messy, can be easily applied all over the body and face and is suitable for children over 6 months of age. It should be applied 2-3 times a day, or whenever relief is needed.
Care ViraSoothe 50g Gel RSP: £5.73 – Available from Morrisons, Well Pharmacy, Lloyds Pharmacy, Rowland's Pharmacy and independent pharmacies nationwide
Care ViraSoothe 75g Gel RSP: £8.33 – Available from Boots, Sainsbury's Pharmacy, Rowland's Pharmacy, Lloyds Pharmacy, Asda Pharmacy and independent pharmacies nationwide
Care ViraSoothe 60ml Spray Gel RSP: £8.49 – Available from: Boots, Tesco Pharmacy, and independent pharmacies nationwide
Here is what Dr Sarah Jarvis has to say about Chickenpox and what we should do as parents.
Do you have any tips for dealing with Chickenpox? What have you found useful?