We all have goals in life don't we. One of my more trivial goals was to get to 40 without dying my hair. I made it, and I was thrilled about that, but I still didn't really want to get into that routine of having to dye my hair.
Both my parents, despite being dark-haired we never really that grey. Neither of them ever used hair dye and still only had a few greys. Their deaths certainly gave me a few of my own, but I'm still at that stage where I can pull out the odd one and get away with it.
Some days I look in the mirror though and feel like there are more. Being brunette is tough when it comes to greys as they stand out a mile away! I've discovered a new way to tackle these though – Defy Grey by John Frieda.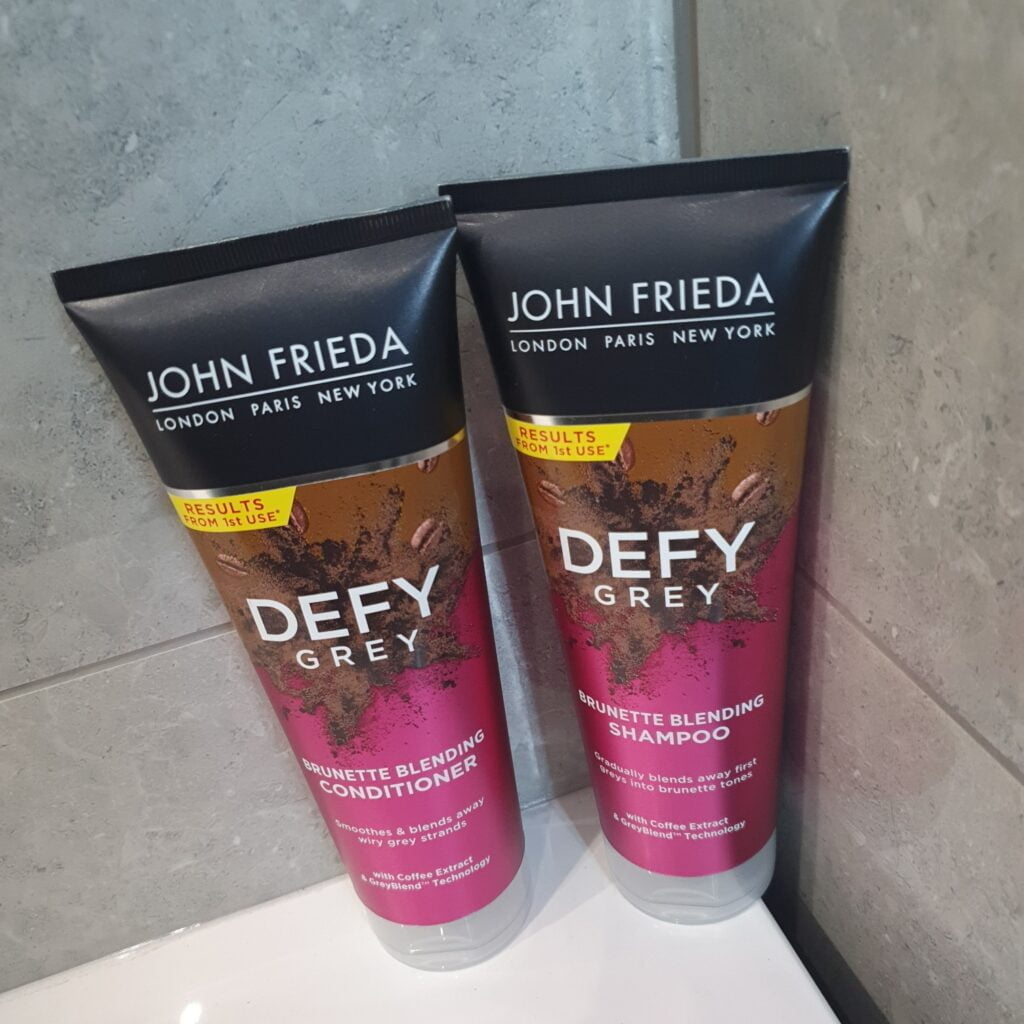 The range
There are currently three products in this range:
Brunette Blending Shampoo
Gradually infuses brunette tones to blend away first greys.
Brunette Blending Conditioner
Colour depositing conditioner specially designed to blend away greys and reveal brilliant brunette hair.
Brunette Blending Blow Dry Foam
Colour depositing foam helps blend away grey hairs to reveal beautiful brunette colour.
Results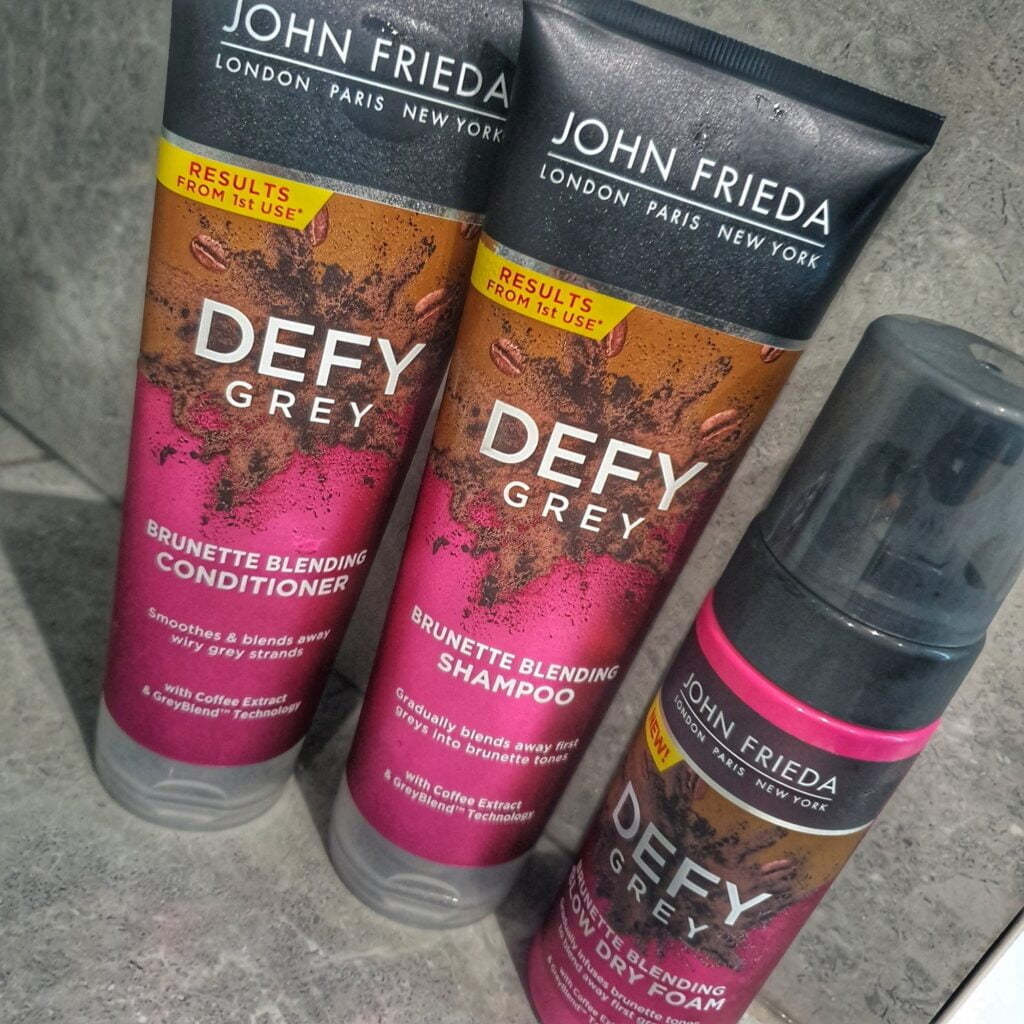 For the best results try using all three of these products together. If you don't like the sound of the foam, just try the shampoo and conditioner. I've had the best results using all three products together though. I was concerned the foam would leave my hair sticky and in need of a wash sooner, but it didn't, and in fact it left it soft and shiny after use.
To blend those first greys, these products are ideal. Stop plucking and discover a simple way to blend away grey. These products work by infusing brunette tones to blend away unwanted grey hairs into natural looking brunette.
Hair is left soft and manageable. If, like me you are trying to hold off dying your hair for now, give this a whirl.
Do let me know how you get on in a comment below.