Nothing says Christmas like a lovely red Poinsettia. I have one every year and I often buy them as gifts too. I have no idea if the recipients are as enthusiastic about them as I am, buy I buy them as gifts anyway.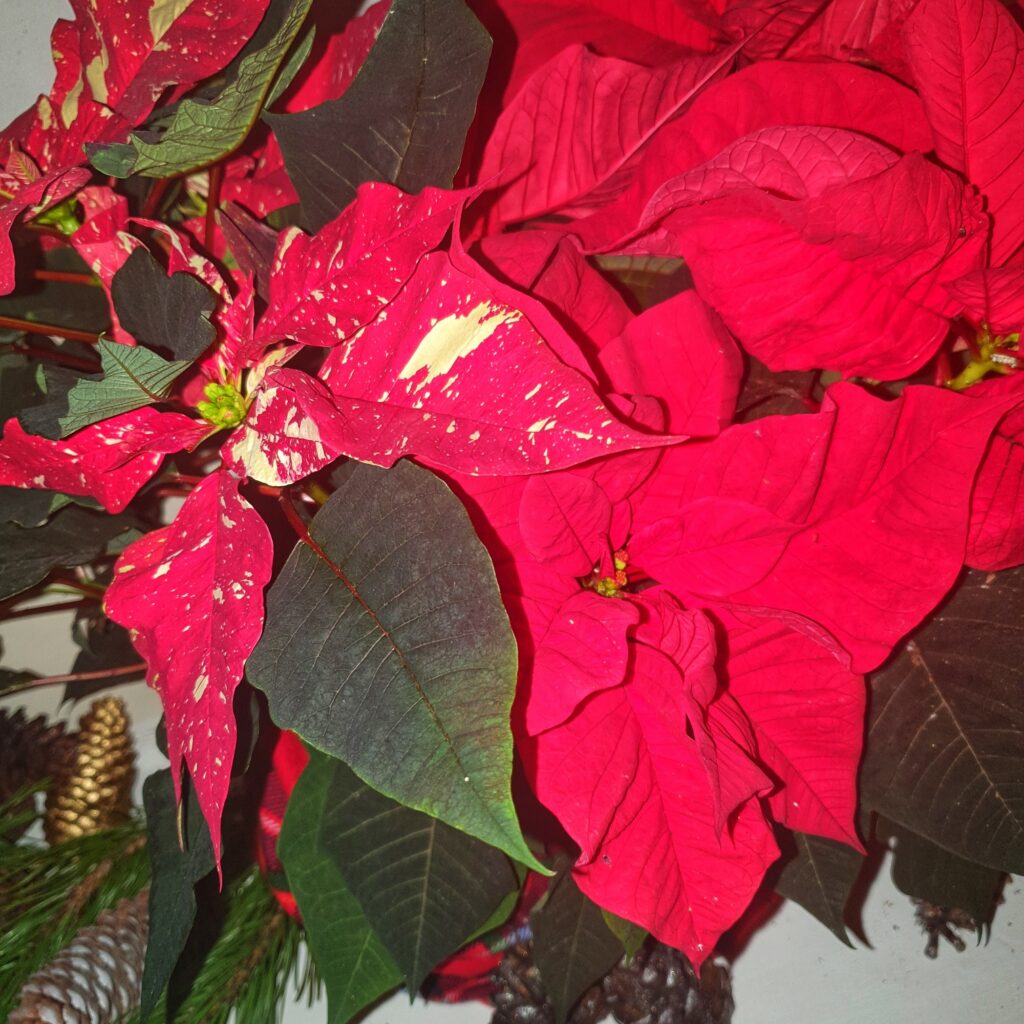 What I didn't know until recently is that Poinsettia come in a range of different colours. I honestly just thought they were red Christmas plants, as that's all you see in the shops. Tell me I'm not the only one who didn't know this? Did you know they also come in a rainbow of colours including yellow, cream, white and pink?
As there's not a great need for Christmas party dresses this year, I've joined up with Stars for Europe – the leading group of European poinsettia growers – to show you some of their Christmas delights.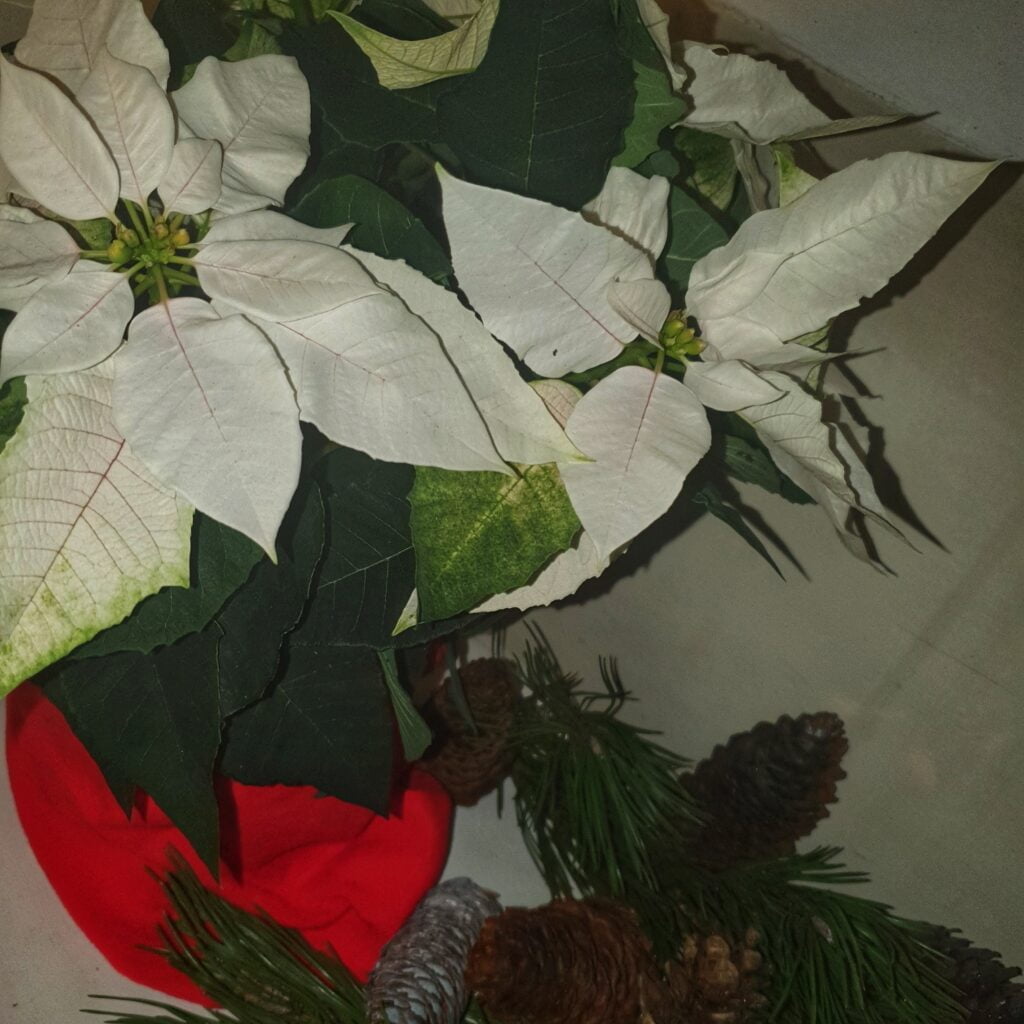 We've been collecting pine cones in the garden for a few weeks now. They were damp and tightly closed when we collected them. We dry them every year by placing them in a bucket in the bottom of the airing cupboard. This year we left them for a couple of weeks before using them. This is long enough to allow the pine cones to dry out and open up. They look very different when they open and are then ready to spray paint.
We've done all sorts of colours in the past, this year we went for silver and gold and we also used up a can of white radiator paint to give a snow effect to a few of the pine cones.
TIP: Always spray paint outside and wear a mask. Also if there is any wind when you are spray painting, be mindful of which way the wind is carrying the paint particles.

This year I've used these pine cones and some trimmings from one of the pine trees in the garden to create a window display with the Poinsettia. The symmetry is a bit off as I have four plants and only one of them is white, but it's nice and festive nonetheless.
I've sat the plant pots in waterproof bags and then wrapped them with Christmassy fabric to finish them off.
Do you have Poinsettia in your home at Christmas? Would you ever deviate from the usual red ones you see so often in the shops? If you are looking for some Poinsettia inspiration, visit The Christmas Star.