Mud, diggers, more mud and more diggers – what more could a child want? If you haven't heard of Diggerland you must check it out. There are five locations across the UK.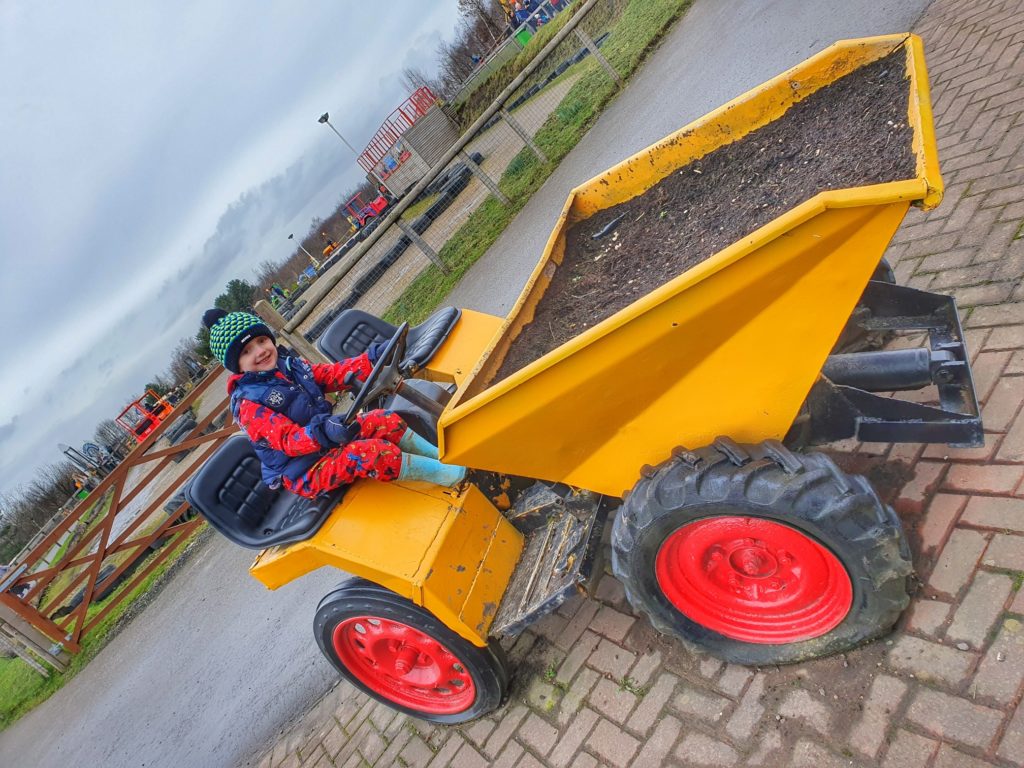 What is Diggerland?
Diggerland is a theme park, but quite a different kind of theme park. All the rides are built around riding real diggers, dumper trucks and other construction machinery. Diggerland has a total of 20 different rides and drives and something for everyone. I'd describe it as more of an experience – a thrilling family day out.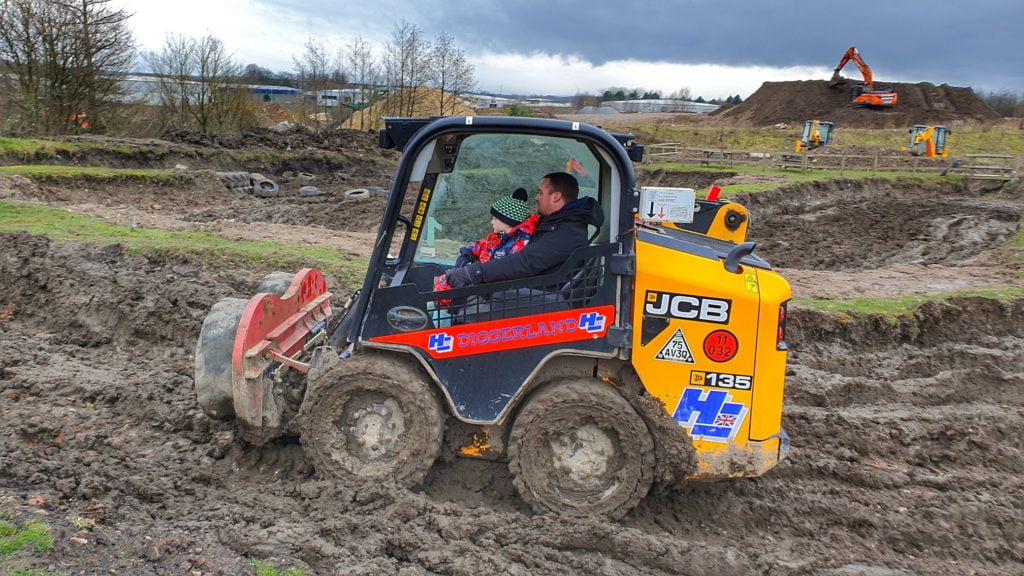 What can you expect?
We recently visited the Yorkshire Diggerland site. At the entrance to the park is a Little Tikes area, suitable for under fives. This area is ideal if you have toddlers with you as it is close to the toilets and baby change facilities, the cafe and the indoor soft play.
There is an indoor play area, so you can have a break from the outside activities. There is soft play suitable for children of all ages and picnic tables available if you want to sit and have your picnic inside. With the cafe accessible just up the stairs, this is ideal for parents to sit and enjoy a warm drink whilst the kids burn off extra energy.
The rest of the park goes around in a loop, so if you pick a direction to walk, you can't miss anything out. There are some height restrictions on some of the rides, but our 5 and 6 year old were able to access the majority of the rides and activities.
If you like big thrills, you might enjoy Spindizzy – this is close to the entrance. You are strapped into a super-sized digger bucket and flung around quickly in the air. Top tip – go before lunch! I went on this just after lunch and didn't feel too clever afterwards!
If you are looking for something more sedate, you can try the Diggerland Train. One of my favourites! Parents can enjoy a relaxing ride around in a carriage, whilst the children get to play driver and enjoy riding around the kiddie karts which are towed along behind the parents.
If you want to test your skills with the digger controls you could give the Dippy Ducks or Buried Treasure a go. This is harder than it looks, so parents can join children on the diggers to help out. Imagine Hook -A-Duck with a digger and that's basically what you are trying to achieve.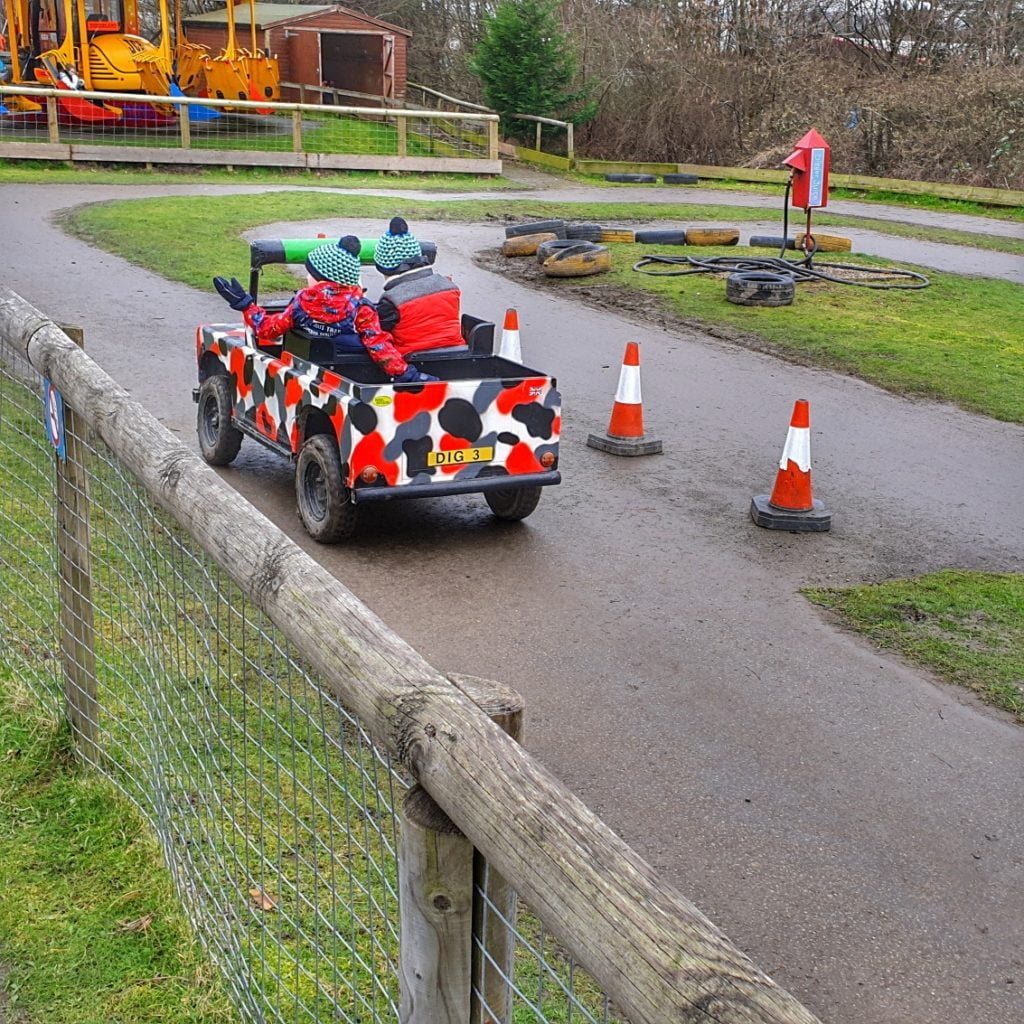 If you don't mind heights and want a good view of Yorkshire, hop on the Skyshuttle. This raises you 50ft into the air. I can say that from the ground this looks like nothing, but it's a whole different ball game when you are up there.
One of our favourite rides was the Groundshuttle. You are strapped into a carriage mounted onto the front of a JCB and taken around a bumpy, muddy course, before being lowered safely back down onto a platform. This was a really fun ride for the whole family.
Right next to that you can have a bumpy ride around inside a JCB. Taking a maximum of three passengers at a time you sit behind the driver as they take you around the muddy terrain.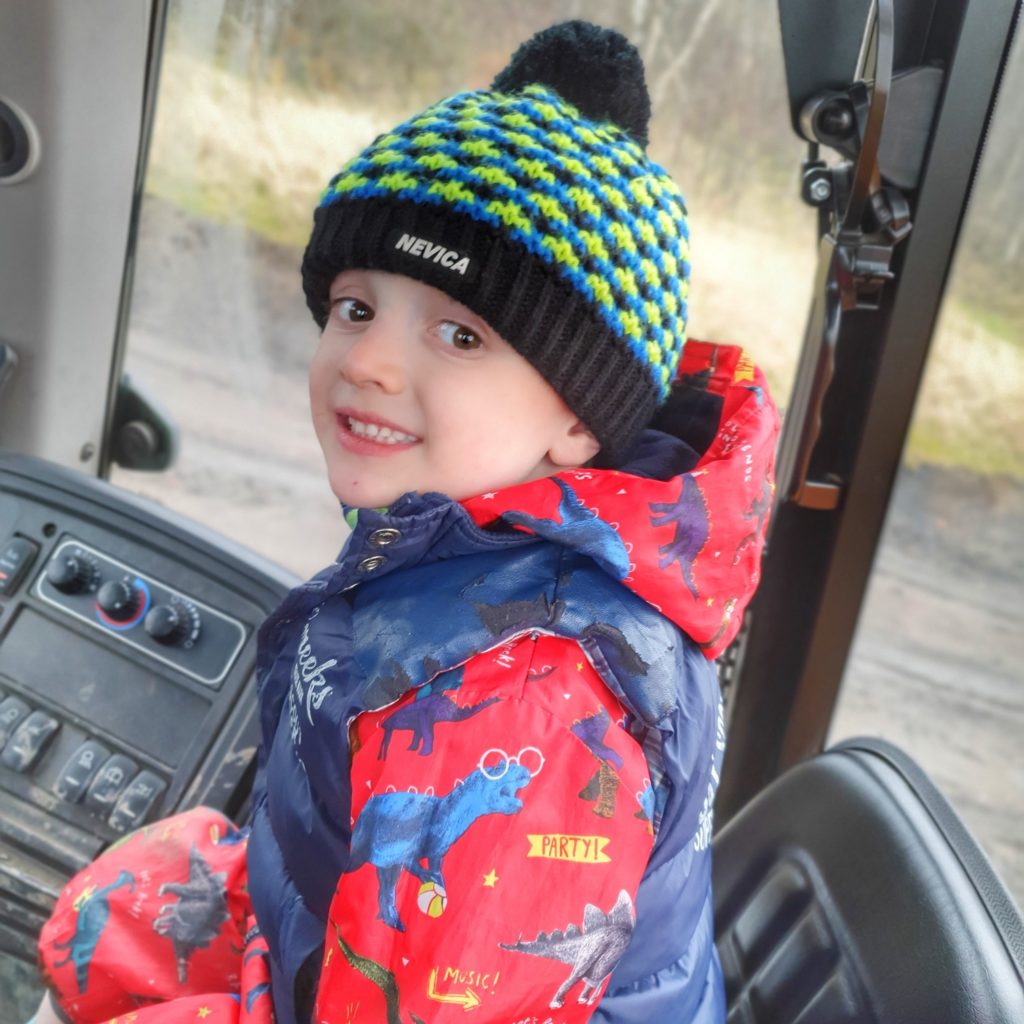 If bumpy rides are your thing, hop aboard the 4×4 safari ride. This was also one of our favourites. It was especially muddy on the day we visited, so we bumped and skidded around the course.
There were a couple of rides that weren't running the day we visited, including the giant diggers and some of the smaller dirt diggers, but there was a chance to drive a Dumper Truck.
What's good about Diggerland?
Diggerland is a really fun family day out. We enjoyed it more than a regular theme park because it was fun to be up close and actually driving and operating real machines. We love a good muddy adventure so this was ideal for us.
There are a real variety of things to keep children and grown ups occupied, the option of having some time indoors is a bonus and the facilities are reasonable for the size of park.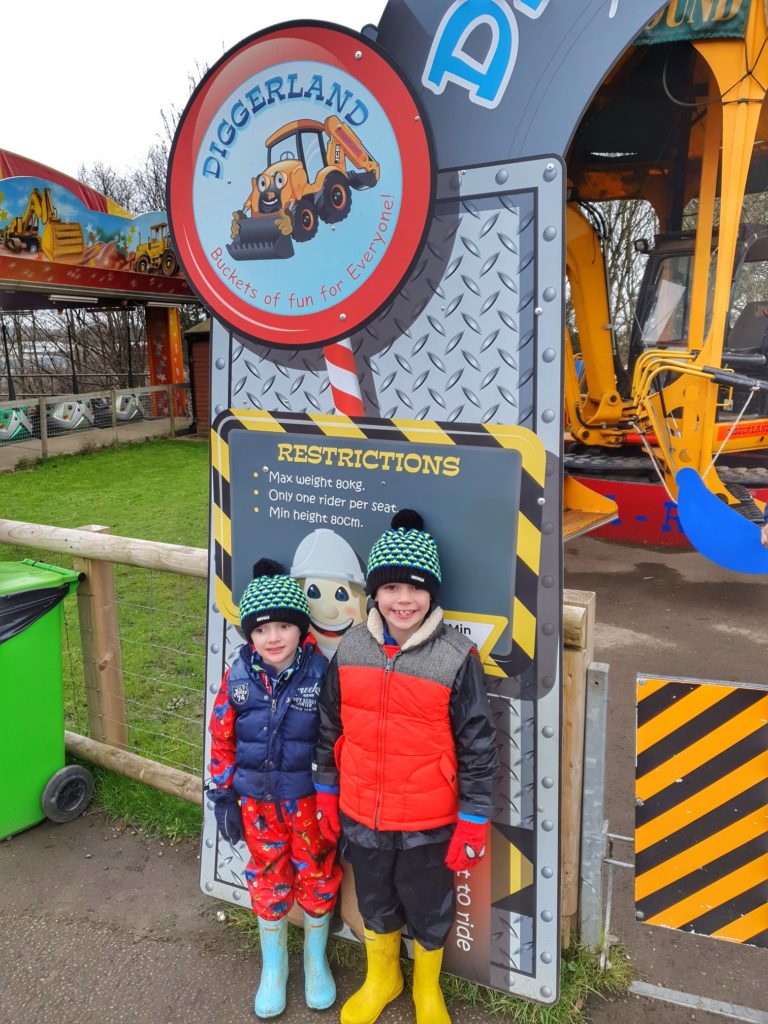 The staff at the Yorkshire park seemed outstanding. Friendly, chatty and actually looked like they enjoyed working there. This was really nice to see. From the staff in the cafe, to all the staff running the rides, they were all fantastic.
What needs some thought?
I think the entry price probably needs some consideration. It's £23.95 per adult and any child over 90cm. Under 90cm they are free, so for anyone with babies and toddlers it's better value, but obviously they are quite limited to what they can do there anyway. That's quite a pricey day out when you compare it to some of the larger theme parks in the UK.
In addition to that, there are a number of coin operated machines, which I always find a bit disappointing, especially given the entry fee.
Like many theme parks, in order to leave the park at the end of the day you are forced to walk through the gift shop, which personally I think should be optional.
This is a collaborative article.