Christmas Eve is a great time to kick off a new puzzle with the family. You can all get together and try to work as a team – I say 'try' because puzzles can get a bit competitive sometimes and little fingers can also take a bit of persuading to 'give up' the pieces on occasions – that happens in other homes too right?
I try to get puzzles that are based around the children's favourite books and movies most of the time, although we also love the 3D puzzles that Ravensburger do. These are better suited to the older children though as they are quite intricate. If you haven't seen them, check them out as there are some really great ones available, including minions, unicorns and some very famous world buildings.
The children all love the Julia Donaldson stories and always have done. I don't think there is a book of hers we don't have and we've loved the stage adaptations and DVDs as well over the years.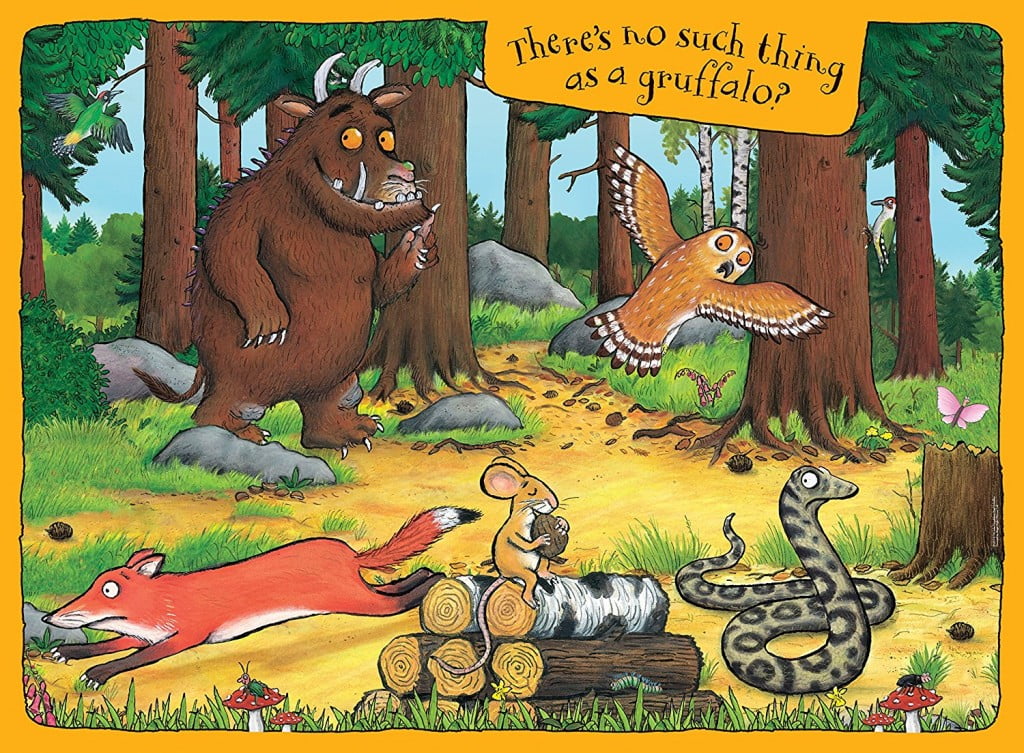 We've got some lovely puzzles to do over the festive season season, including: The Gruffalo, My First Floor Puzzle, which is suitable from 2 years and Stickman 4 in a box, better for slightly older children.
The floor puzzle is perfect for little ones. This fun-to-learn jigsaw puzzle is made from super-thick, double laminated card. With 16 large, sturdy pieces (just right for the age group), the bright, vibrant and fun illustration shows The Gruffalo, Mouse, Fox, Snake and Owl in the deep dark wood. The puzzles are straight from the books, so children will recognise the charming illustrations straight away.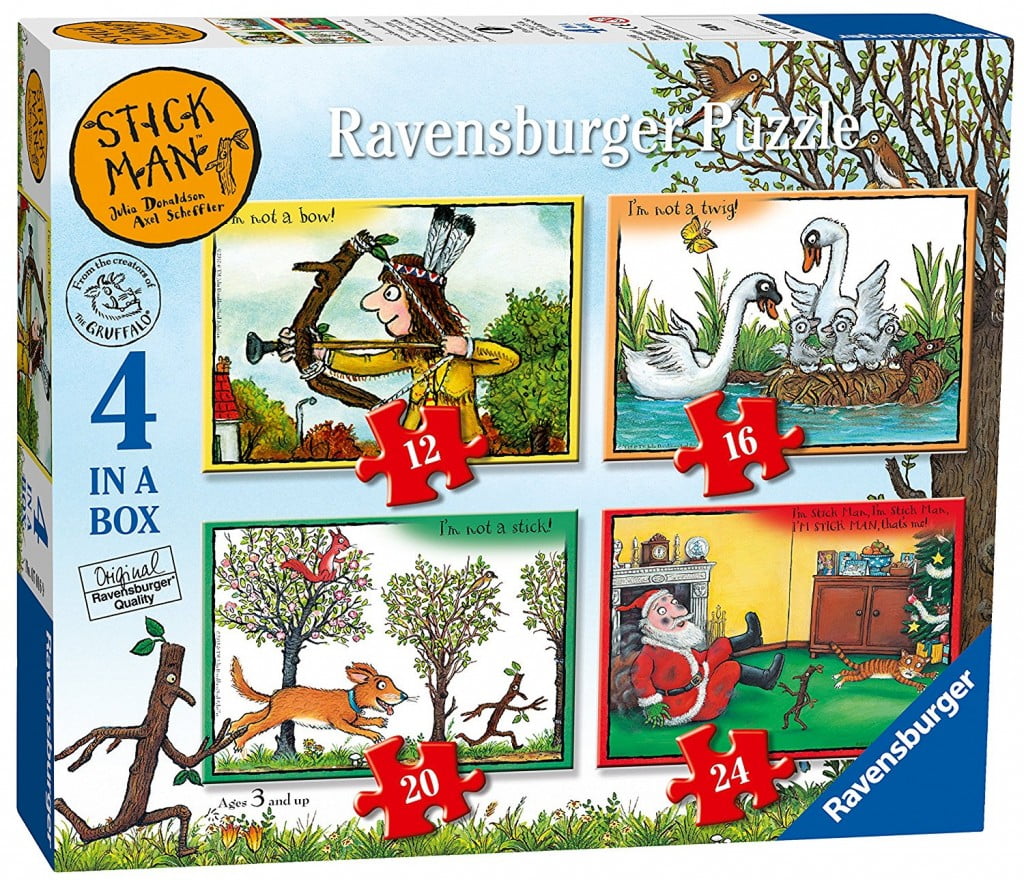 The 4 in a box puzzles vary in difficulty with the number of pieces they have. Children can start on the easiest, the 12 piece puzzle, and move through to the 24 piece puzzle, with Santa – perfect festive family fun!
Do you do puzzles as a family? Do you have any favourites?