As much as I'm really a winter kind of girl really and as much as we love the snow, we do also get quite excited when the sun comes out.
The threenager has got a thing about blue sky. If he spots even a tiny bit if blue sky he gets very excited.
When the sun does shine the children enjoy being in the back garden; they also love the beach and playing in the water. It might be the sea, a pool or having a water fight at home. It could even be, just sat in giant tubs we've filled up with water like these.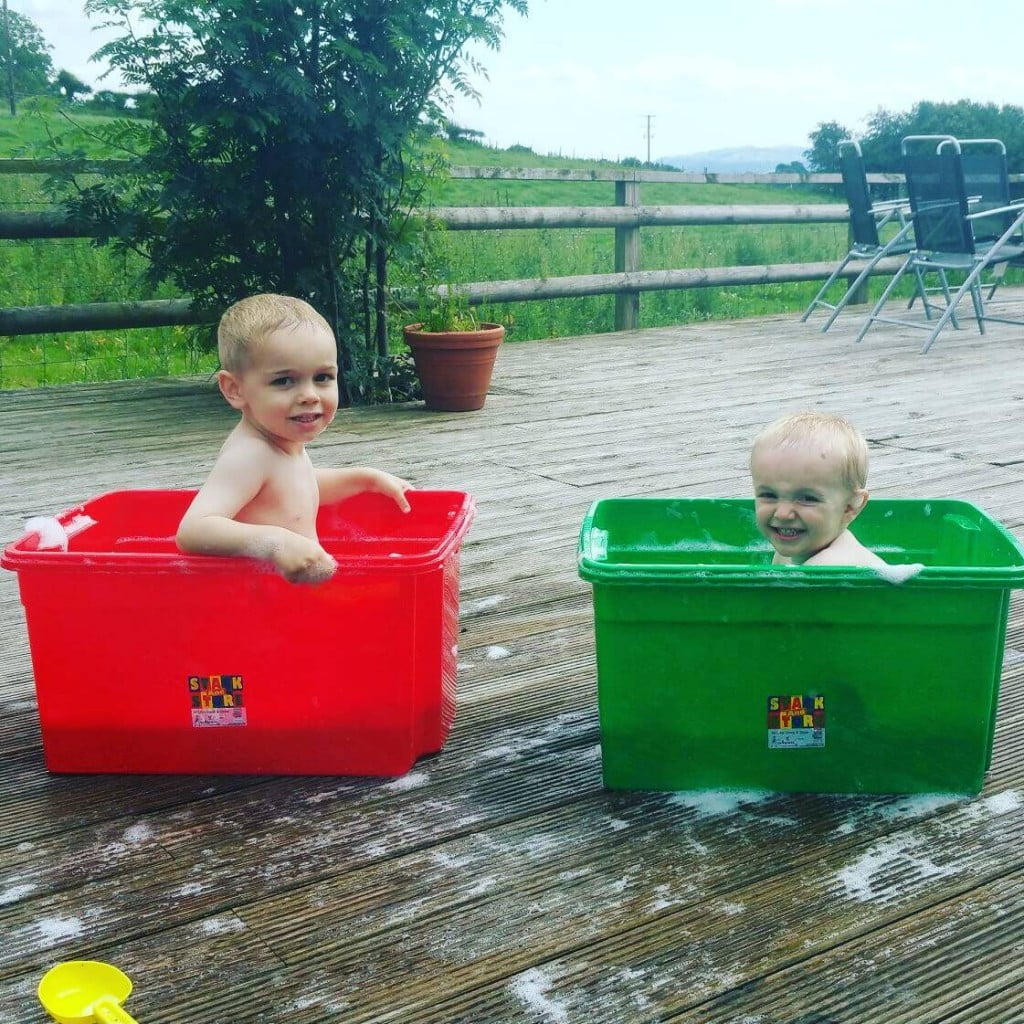 Now sunny days mean sun cream of course. Something that although absolutely vital, can prove difficult for many parents and their children. Although there are some good water resistant sun creams you can purchase, generally speaking sun cream, sand and water aren't the ideal mix, and yet, they do mix, all the time don't they -because they are all part of being outside in the summer.
Our children spend hours in the sand, they don't hold back, they get right in there, head first often, rubbing it each others' hair…you get the picture. How do you deal with the sun cream situation in cases like this? The mix of sand and sun cream is not a pleasant one for anyone.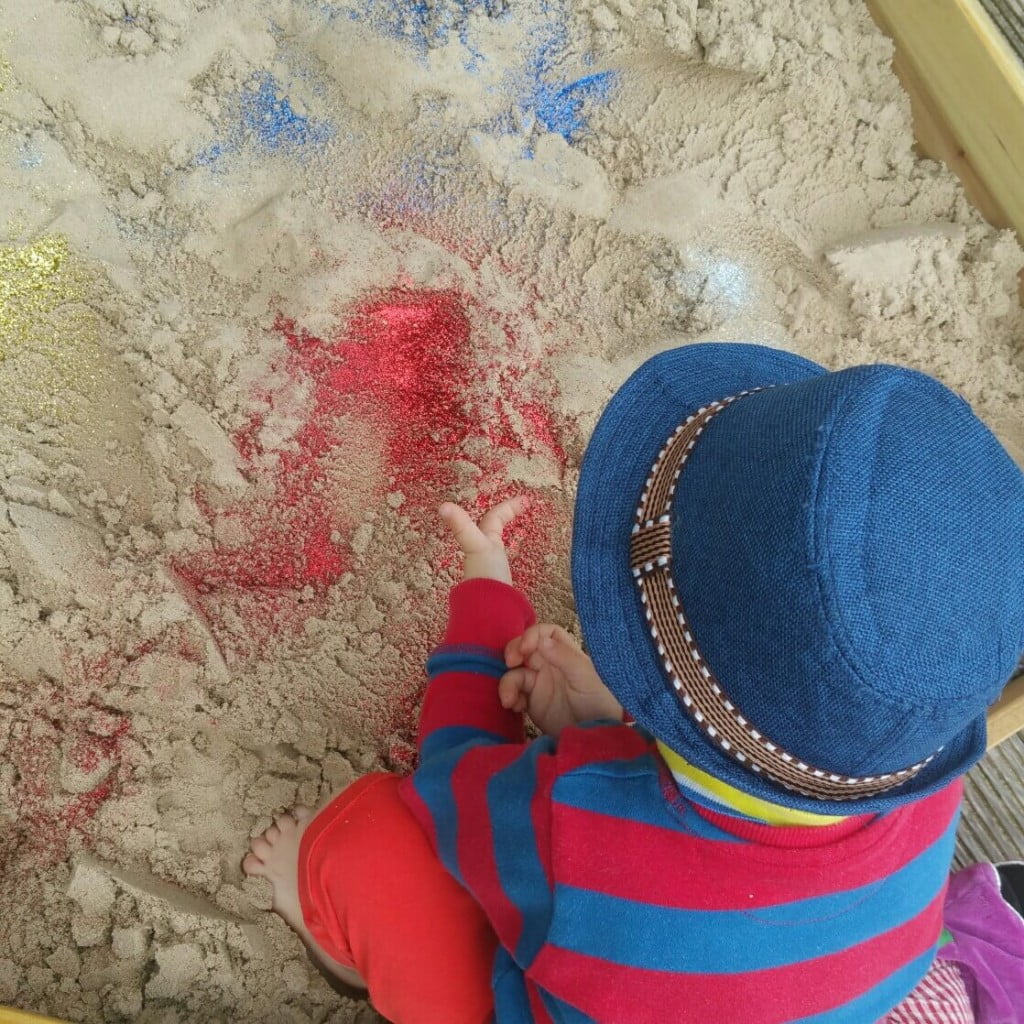 Garnier Ambre Solaire introduced a new Anti-Sand Spray and Wet Skin Lotion in June, as part of their Easy Peasy Kids range. This means that families can have a zero fuss approach to applying sun cream with these convenient products. The Anti-Sand Spray is utter genius, the stuff parents dream of…I kid you not! It has a special sand-repelling agent which allows sunscreen to be absorbed without sand sticking to the skin – YES, YOU HEARD ME RIGHT! The spray has a light mist , with easy 360 degree application and SPF 50+ so you can protect your children without a heavy or itchy sand sensation.
With the Wet Skin Lotion, there is no longer a need to towel dry your children before reapplying, making this superb for the beach or poolside. The formula is designed specifically for wet skin and contains two hydrophillic gelling agents that render it water-resistant, meaning you get that lasting SPF 50 protection even in water. The number of times I have dried the children at water parks or the beach to re-apply sun screen to turn around and see them soaked again…that's what happens isn't it? It feels as if Garnier have really thought about parents predicaments and the reality of family life when developing these products.
You can purchase both products from Boots for £7.50 each – a must have this summer.
What do you think about the introduction of these products? Will this make life easier for you and  your family? We hope you are enjoying the summer, whatever you are up to.
This post has been written in collaboration with Garnier.