It's out there already isn't it…the Christmas word! People are already talking about what to buy and I shared details the other day about the Magic Santa Letter, along with a 30% discount code, to help you make some savings.
Sometimes people have really clear ideas what to buy for children. Perhaps they have a list or they've mentioned some stuff, and you just select a few things from there.
That's not always the case though and often people are not just buying for their own children but others' too.
For younger children things like the BRIO sets we shared recently are great, alongside other role play toys like the Casdon range. There is also a new range of Animal Jam toys out which are aimed at children around the age of 5 .
The brand new range of Animal Jam toys supports the #1 online social game for children and it was created in association with National Geographic. Animal Jam is free to play and has over 45 million registered users around the world – three million of them in the UK.
The toys are sure to be a hit with fans of the online world, as well as animal-mad youngsters! Animal Jam – is now brought to life with a brand new collection of toys! Perfect for pet-loving kids, the collectable play things all come with exclusive codes  to unlock  content and other special features, inside the game – so children can both physically play with the toys as well as engaging online, which makes them a bit more exciting I think.
The new toy range from Jazwares is full of customisable and colourful animals, pets and destinations  from the game.
Adopt a Pet' Series 1 –These Pawsome Pets need a home, can you adopt them all? Each den houses a collectable pet and two accessories. Customize your pet with accessories, stack your dens to display your pets, collect them all and mix and match accessories across all animals and pets. 96 to collect! RRP £2.49
Friends with Pet –Fancy friends who love to dress up! A 3″ animal figure with 1" pet figure, which can be customised with the three included interchangeable accessories. Collect them all and mix and match accessories across all animals and pets. RRP £4.99
Light Up Friends with Ring –These best-dressed friends love to shine! A collectable 3" animal figure with secret patterns, two interchangeable accessories and a light-up ring. Shine the ring's light on the animal to discover secret patterns – customise yourself with the ring and your animal with the accessories. RRP £7.99
7" plush characters (Panda, Koala, Bunny & Monkey) – Super-soft, huggable,fluffy friends who love to rock their favourite accessory! RRP £7.99 each – These are super cute and great to cuddle.
Den assortment (Princess Castle & Small House) – Decorate your den and impress your friends! These collectable themed dens feature an animal, den items and accessories perfect for customisation and play with all your animals and pets. RRP £14.99 each
With the Animal Jam range coming in a range of prices from £2.49 – £14.99 you've got stocking fillers and bigger gifts covered here. It's amazing how toys have changed over the years, looking at the online version of Animal Jam and with all the fuss about Pokemon at the moment, it is so far away from the My Little Ponies I played with as a child – although credit to My Little Pony really as they are still around today.
As children get a bit older, LEGO can never fail to impress. These days there are so many amazing sets you'd be hard pressed not to find something children could identify with.
Nice pens and stationary sets can go down well and my children all love books and the latest DVDs at any age. Keep your eyes out for what will be released on DVD in time for Christmas.
Children that enjoy being in the kitchen might enjoy things like the iconic Mr Frosty maker or something like this ChillFactor Milkshake Maker from Character Online.
The ChillFactor Milkshake Maker makes delicious, frozen, foamy milk shakes in minutes! Just freeze the special milkshake maker, then pour in your flavoured milk and watch the magic begin! So easy to do and in minutes you'll have thick, foamy, frozen milkshakes. You might have seen their slush makers before, these basically work in a similar way. They are great for older children to make on their own, perfect for something a bit special for the weekend, and great as an activity in the kitchen. You can choose your own flavours and therefore it doesn't need to be anything high in sugar or colouring.
These are loads of fun and at £9.99 are a great gift idea, especially if you are buying for someone else's children and not quite sure what they are into.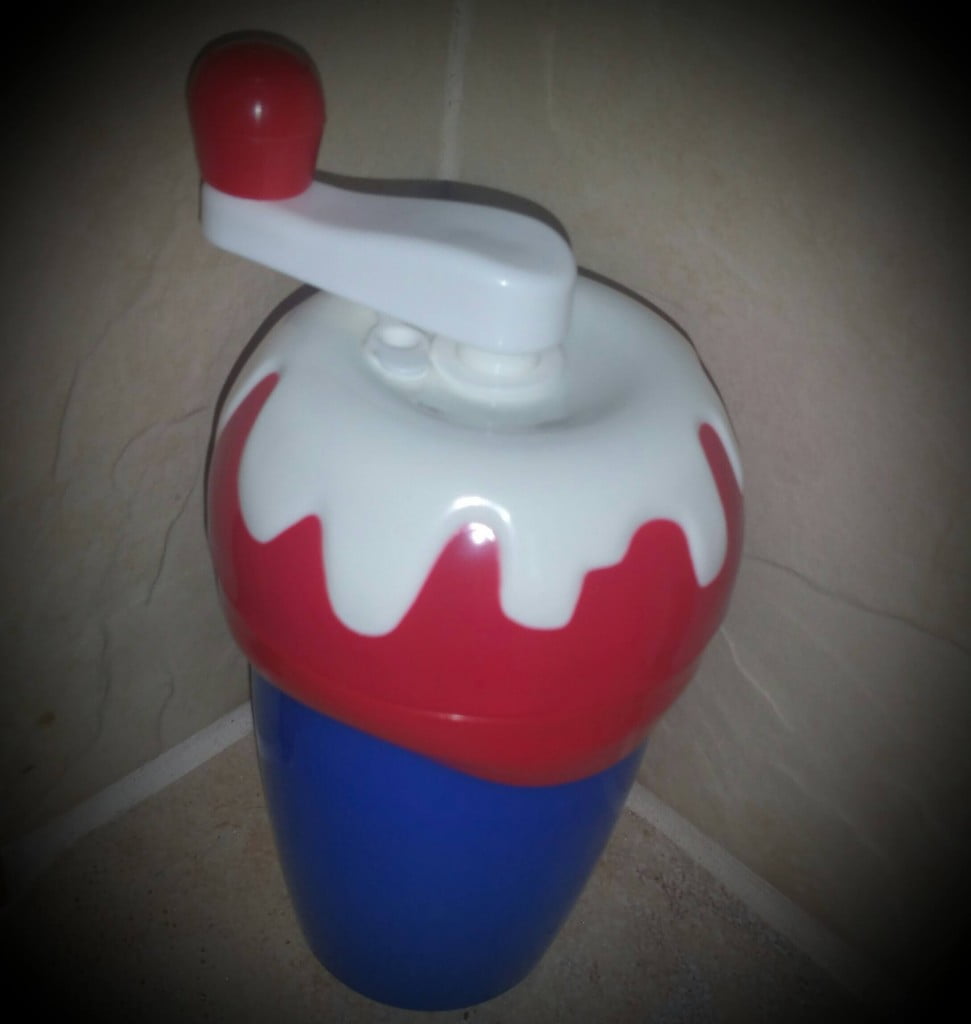 There are some stunning new Ravensburger puzzles with a difference out to purchase now. These are 3D puzzles and therefore have dual purpose of being both an activity and something you can keep once made. Each puzzle performs another function. So for example, a vanity case, a jewellery tree, a vase and a pencil pot.
I think these make gorgeous gifts and are the perfect rainy day activity. You can currently purchase these in both an owl theme and a unicorn theme and both are aimed at girls 8/9+. Ravensburger is such a quality brand when it comes to puzzles, but I really think that these 3D puzzles are fantastic. No longer do you finally complete that puzzle and then have the pack it away, you can actually build it and use it.
If the children you are buying for are into clothes then that might be an option, if you are buying for someone else's child then you might be safer with a gift card but if you think you know what children with like then why not take a look at somewhere like House of Fraser as they have loads of great kids clothes at the moment, including loads of sale items, making Christmas even better value. There are some great girls and boys items, lovely dresses and party outfits for girls and some cool rugby style tops for boys, like this Howick Junior top which is a bargain at the moment at £13.20. These wash and wear really well and keep their colour too.
For older children why not consider things like store gift cards, a cinema pass or membership to an attraction. Or if they have a favourite singer, group or show, and you are looking for an idea for a main gift you could have a look at Ticketmaster for some inspiration.