It's one of the periods of life that parents dread, that moment their child reaches the tween, then teen stage in life and we have to all deal with puberty and adolescence. How can we make it easier on everyone?
Growing up there are so many issues to deal with. As much as there might be lots of things our children have that we didn't at the same age (we may even remind them of this from time to time), I do think that this also means that young people these days have a great deal more pressure and things to deal with.
The prevalence of social media alone has increased social pressure in a number of ways, as well as opening up another means of bullying and manipulation for some.
You might have thought it was bad when a rumour was spread around school from person to person when you were at school. For our children that rumour could be global in a few seconds. That's a tough world to grow up in don't you think?
Need a bit of help?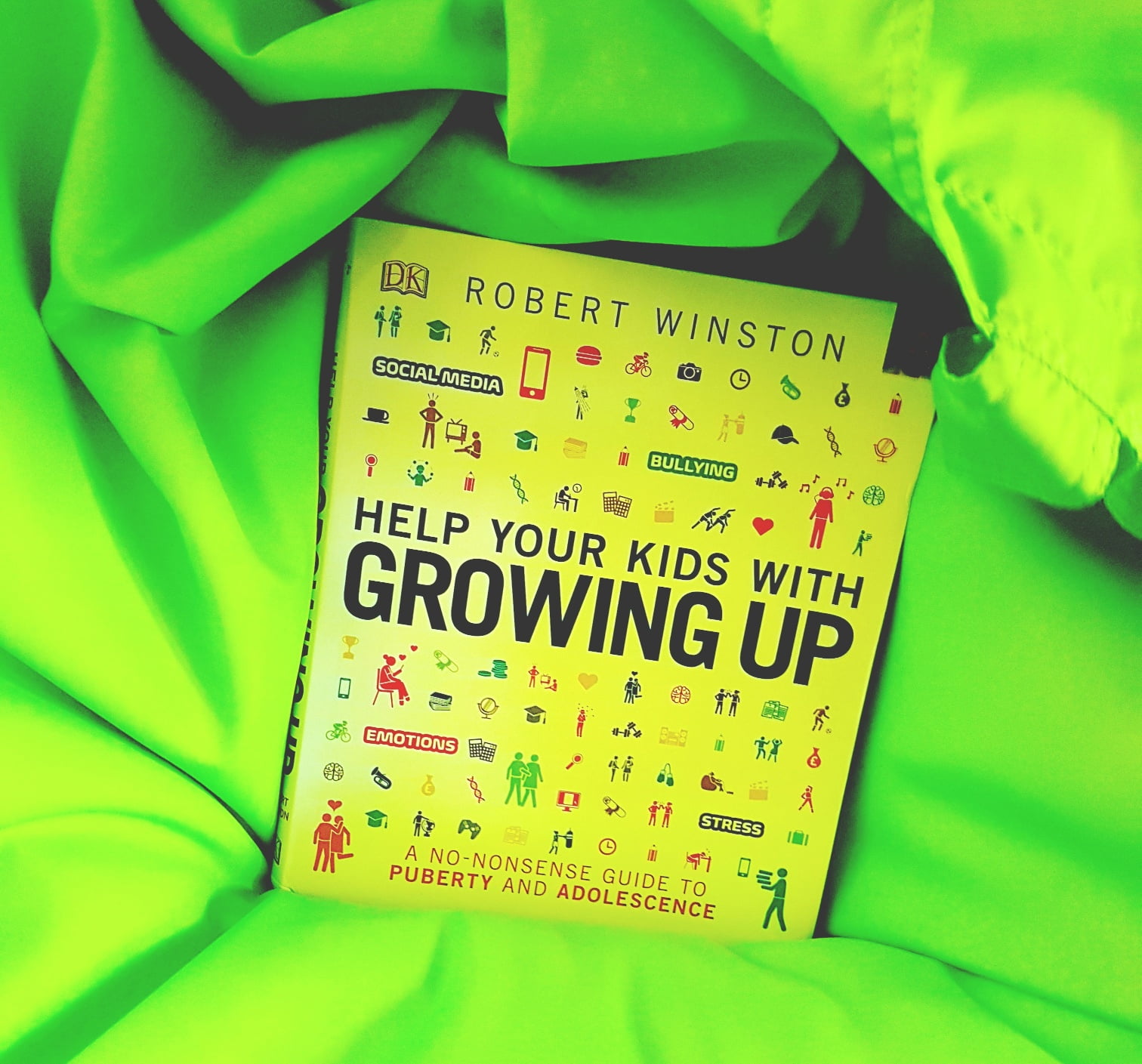 The Help Your Kids With Growing Up book is out now! This book is nothing like any other 'growing up' books out there – this one actually deals with modern issues and for once it feels as if someone else understands the issues that parents and young people today are facing on a daily basis.
The book covers everything from the menstrual cycle to sexting and even cyber-bullying. It is a visual guide to puberty and adolescence and a must-read for all parents and tweens embarking on those scary teenage years.
Help Your Kids with Growing Up is the only guide I've seen to cover contemporary issues such as internet safety, whilst also tackling key topics such as sexuality and body image. Expert-written content by Professor Robert Winston (you've probably seen him on the TV) offers a straight-forward, unpatronising approach to tricky topics.
The graphics in the book are first class and really add to the appeal of the book overall. It's the kind of book you can either read cover to cover OR just dip in and out when chapters become relevant.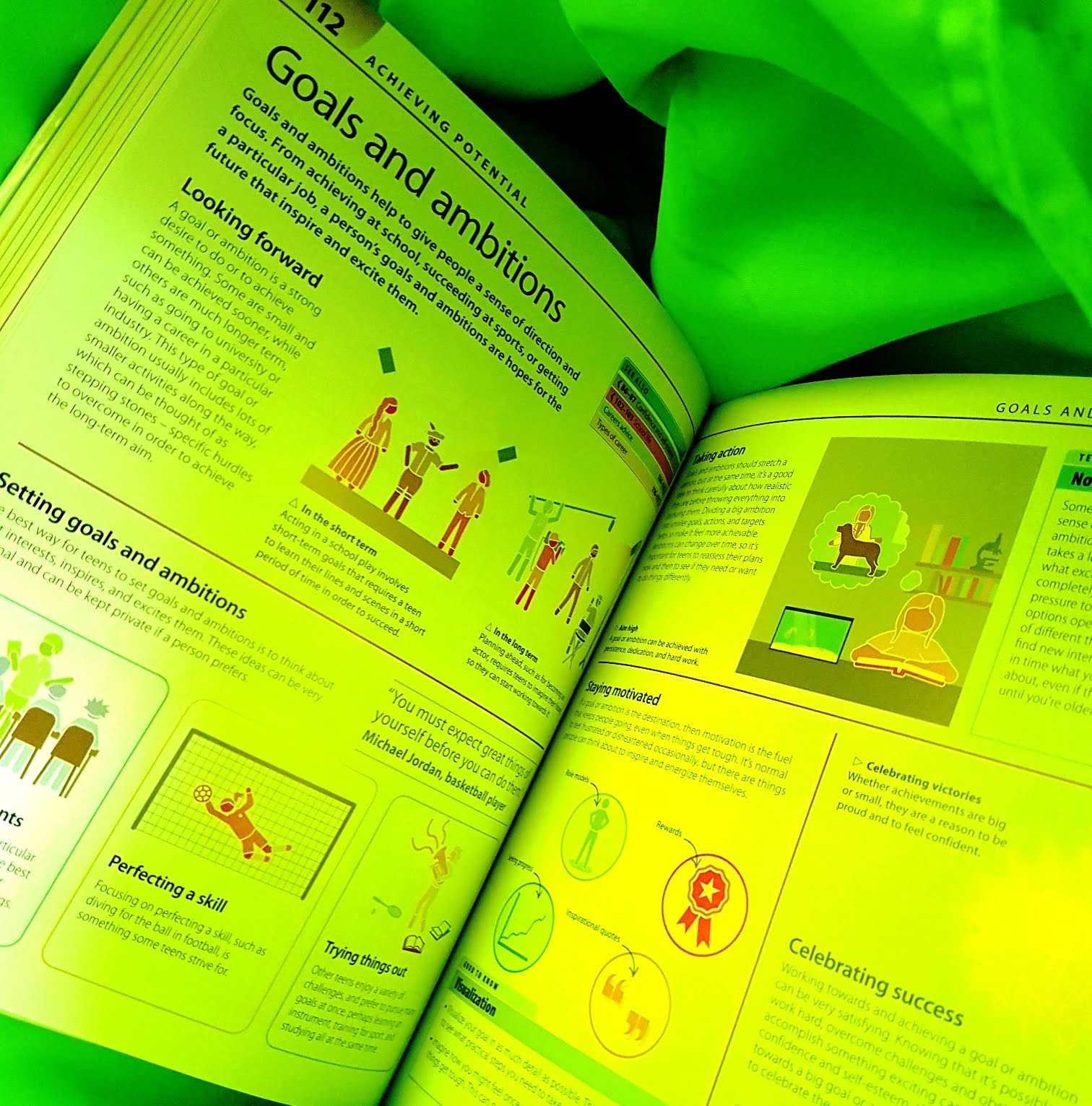 I love the section on "Achieving Potential" and looking at things like goal setting. These issues are so important and go completely overlooked in other books dealing with issues around growing up. Everything is explained so well, so both parents and young people can understand and there is an important focus on celebrating success, however small or big that success might be. For me, this book sits well with my approach to parenting, so it all feels very natural.
I don't think you need to be struggling to read this book, I think it's the kind of book you should look at before children reach the teenage years.
There are so many issues to deal with as our children grow, I don't think any stage is easy, just different. Also each child and parent will experience these years very differently so it's crucial for us to be flexible in our approach.
Making sure our children are supported and equipped to cope during these years is really important. Nutrition can play a really important part in these years as well. For added insurance you could give your children a supplement like WellTeen from Vitabiotics. These are available in him and her and can help support children and young people through the extra demands of sports, late nights, early mornings and studying.
Are your children already teenagers? How are you finding this period of parenting?