Last week of the Easter holidays here this week, so we've eased off on the formal work and learning and opted to spend as much time outside as possible.
Getting outside
Family walks have been great this week. the weather has been amazing, blue skies everyday. Great chats always happen on family walks, and these walks are such a great informal learning opportunity as well.
Not only can you discuss the things you see on your walk, but you can easily ask a view maths questions or get children to practice spellings whilst out and about. It shouldn't matter where you are, learning can still happen.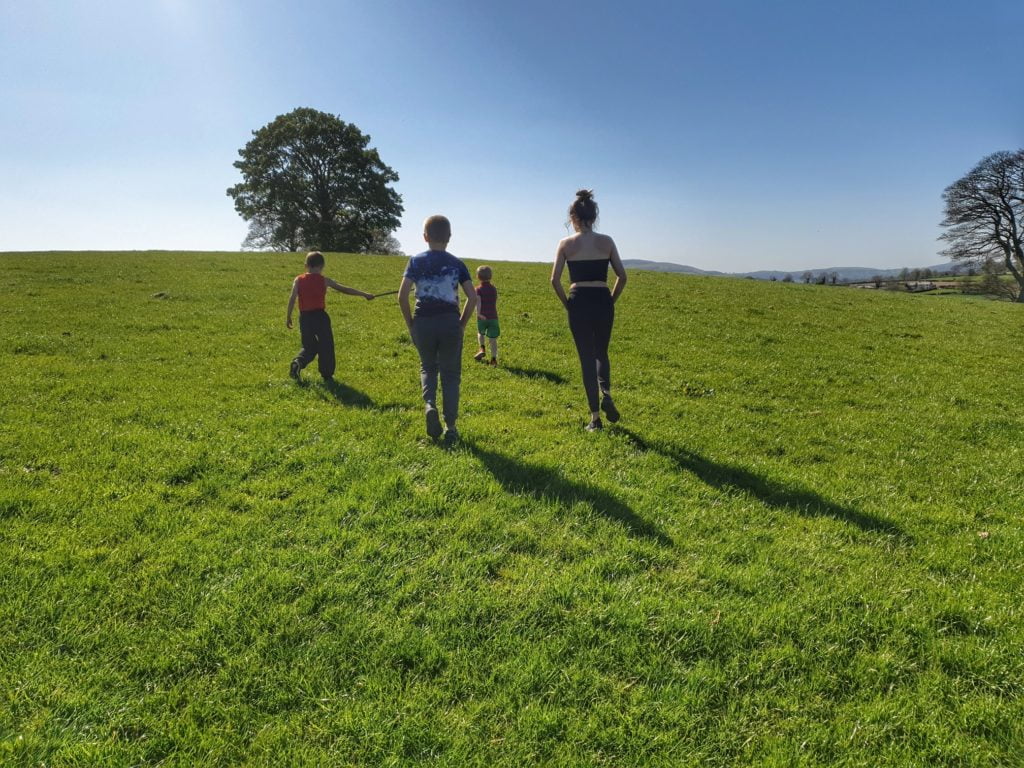 Helping in the garden
We've all done loads in the garden this week. Sometimes the children have played whilst we have done jobs around them and sometimes they have got really stuck in and helped.
They've also been doing things like checking on the plants and vegetables we planted a few weeks ago and making sure they are watered as the weather has been so warm.
It's been sun cream all around this week!
Being imaginative
The children love to build dens. They've pretty much built some sort of den or fort everyday since lock down started. I've lost track of the number of times I've put pillows and cushions back and retrieved duvets and blankets from precarious positions.
We've luckily found a perfect den-building area not far from our house, where they can build outside. We've been back a few times so they can add to it each time we go.
Outdoor cooking
As the weather has been so nice, we've been using our chiminea for toasting marshmallows and making smores. We've been making them with cookies, melted chocolate chips and large marshmallows, but really you can make them with any type of biscuit, and the smaller marshmallows work just fine.
What have you been up to?