The little boys were having a look at the big kids' First News paper the other day and spotted Peter Rabbit.
The paper was advertising a giant Peter Rabbit sculpture that wasn't far so we headed out to take a look for ourselves. It just so happened that the sculpture was located at Snugburys ice cream farm and shop so there was a double lure.
The boys were so ecited because they could see Peters' ears from the car park. They set off to track down the giant bunny and his carrot.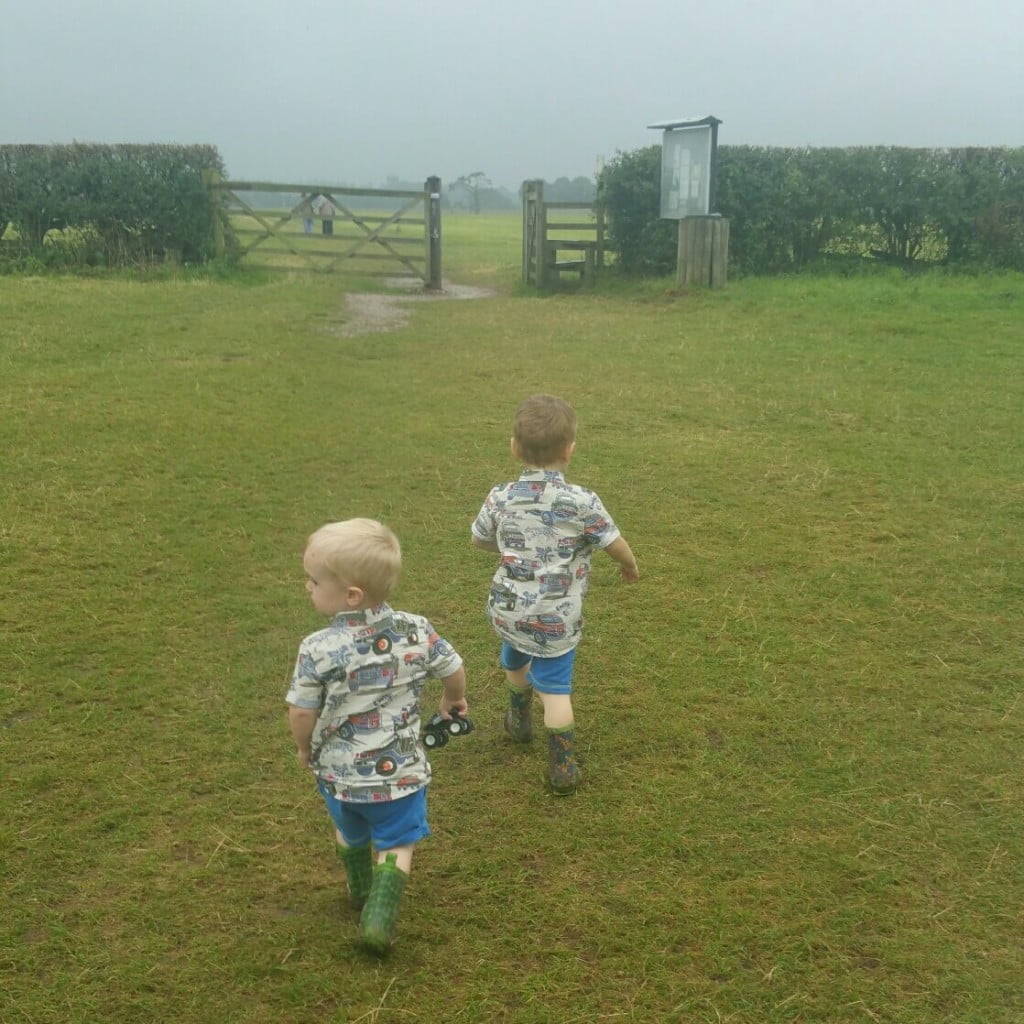 As we got closer to the giant Peter Rabbit the boys realised that they couldn't cuddle him…this is what they thought about that! The face says it all…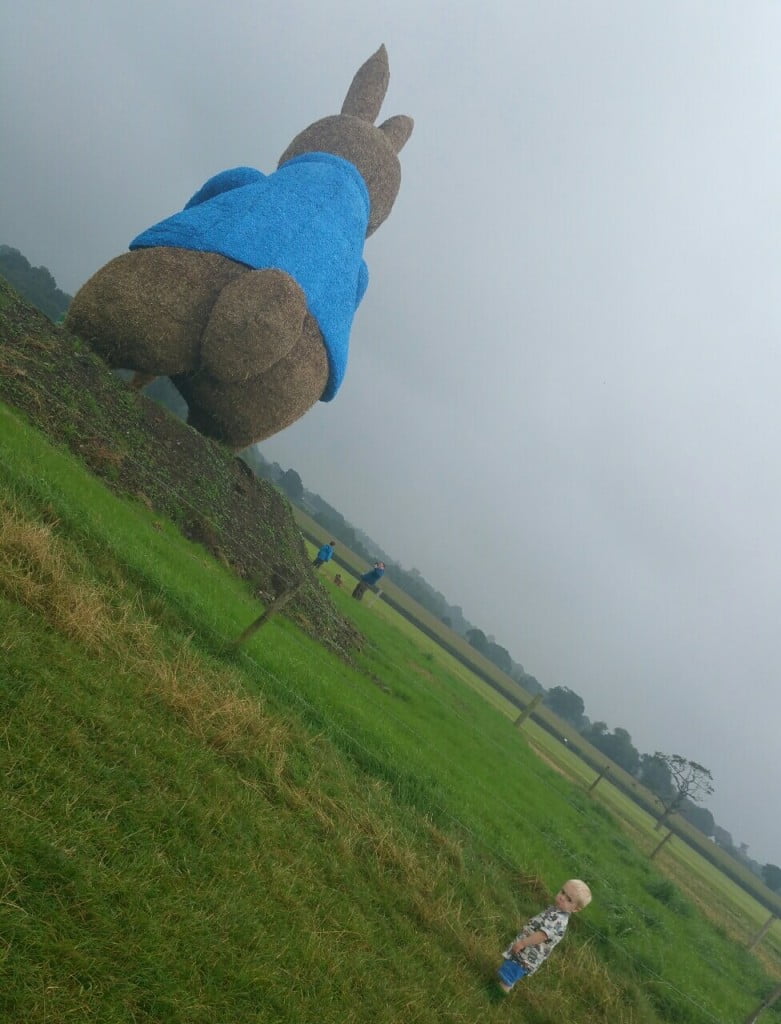 Once they got around the other side and saw his face and his carrot they were totally mesmerised. "Mummy he's amazing…can we take him home?" – I have to agree, he is pretty amazing, I was rather fascinated myself.
Of course, not satisfied with this amazing Peter Rabbit, the boys were then wondering where Lily and the rest of the gang were!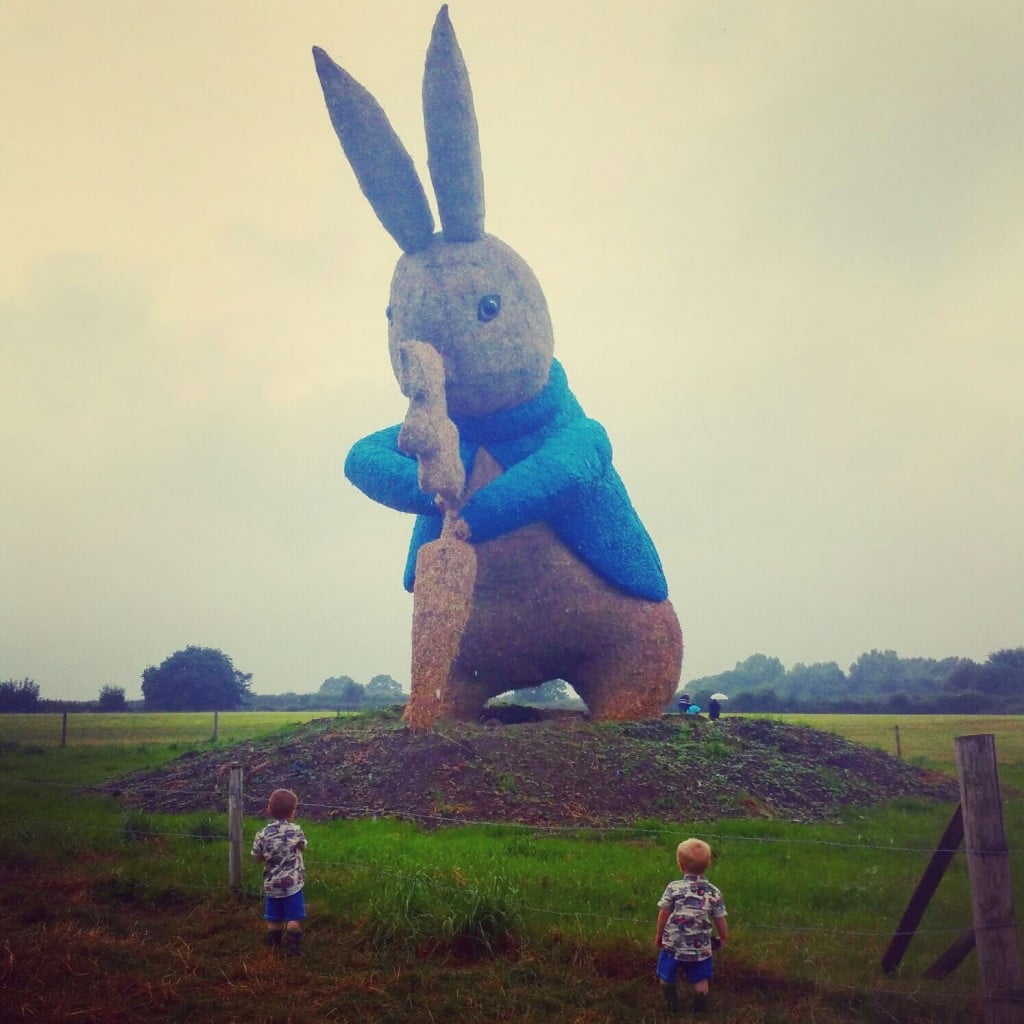 The only thing they were concerned about was why his carrot wasn't orange and where was the "green bit at the top of the carrot?". All good questions!
Of course they didn't want to leave him so it had to be the "shall we go and get and ice cream?" to get them back in the direction of the car park. The Snugburys ice cream by the way is amazing – a must have, even in the rain! They have so many flavours to choose from, your only issue will be what to try!
They do kids portions and gluten free cornets too!