Lockdown, lockdown and a bit more lockdown! Working from home, home-schooling, exercising from home – everything at home. How are you doing? Got it nailed or finding it tough? It does feel rather groundhog day sometimes doesn't it?
If we are at home, we may as well be comfortable at home. Here are some of the loungewear trends that are currently available over at Femme Luxe. Which would you prefer? Whether you want something cool and comfy or warm and fleecy, there is so much choice. You can even find 'smart' loungewear that would be totally acceptable for that zoom meeting. So, no having to get changed multiple times a day! What a relief!
Loungewear bottoms
You might already have a ton of tops to wear at home, but be lacking some comfortable bits and bobs to wear on your bottom half, whilst at home.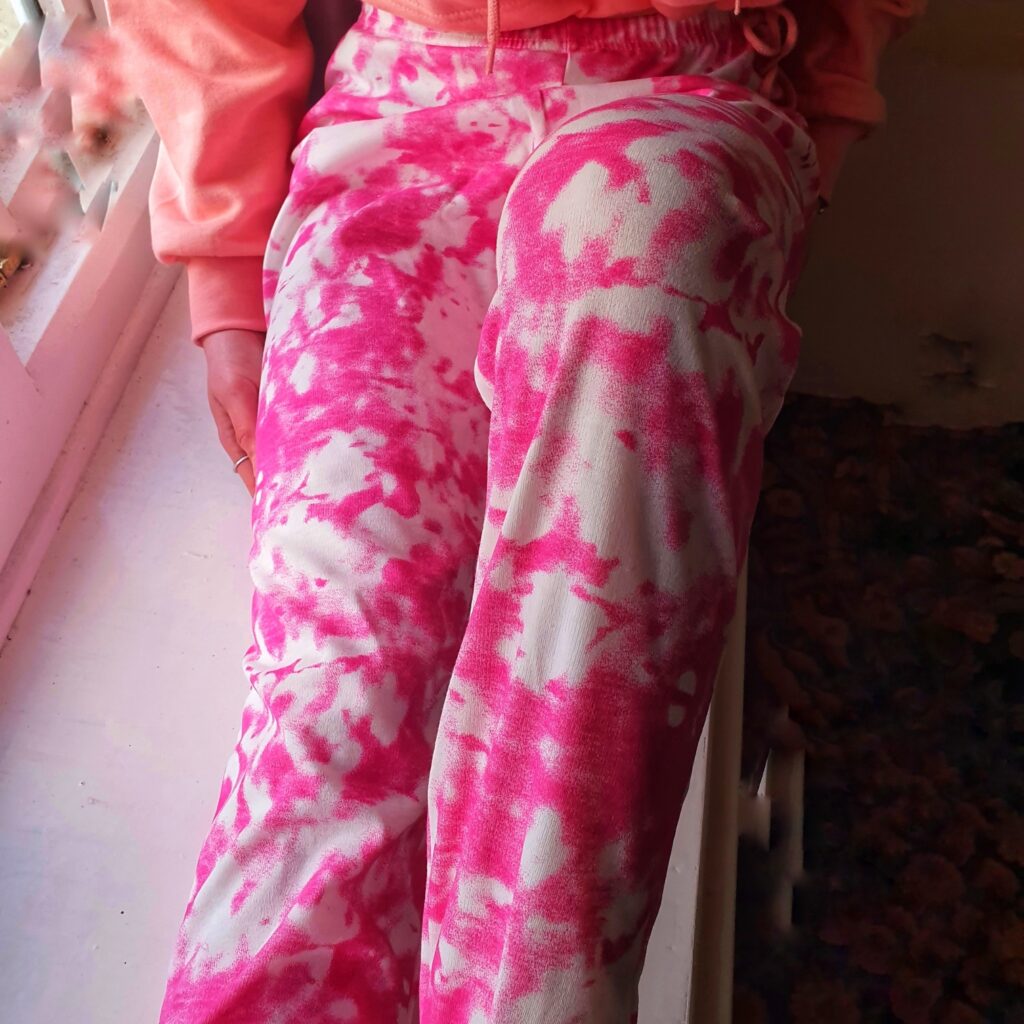 Femme Luxe has you covered with a range of loungewear pants to choose from. There are these cute tie dye cuffed joggers for example. These come in sizes 6-14 and are currently only £4.99 on the Femme Luxe website!
Featuring a tie dye print with a cuffed leg and high waisted design, these work well with vest tops, crop tops and a cosy hoodie. You could even wear these as pyjama bottoms on a cold night.
If these aren't your thing, you cold try one of their sets of cuffed joggers. There are loads of different colours and they are all so soft and cosy – perfect for being comfy and warm at home.
If you want tops to go with these but don't want to be too matchy-matchy and go for a set, Femme Luxe also have plenty of separates that you can mix and match here. Whether it's an oversized hoodie in a complimentary colour, a tank top with an oversized cardigan, a t-shirt, or cropped top, there are tons to choose from.
Oversized hoodie and jogger set
If you want to keep it co-ordinated this Black Oversized Front Pocket Pullover Hoodie Cuffed Joggers Loungewear Set is ideal. Matching loungewear is the perfect way to feel like you've got your sh*t together all while staying snug. Whether it's a grey loungewear set, a white loungewear set, or a loungewear co-ord set you're wanting this season, Femme Luxe have got you covered. You can also get this in cream and grey if you prefer. I'm terrible for always going for black! How about you? What colour do you have most of in your wardrobe?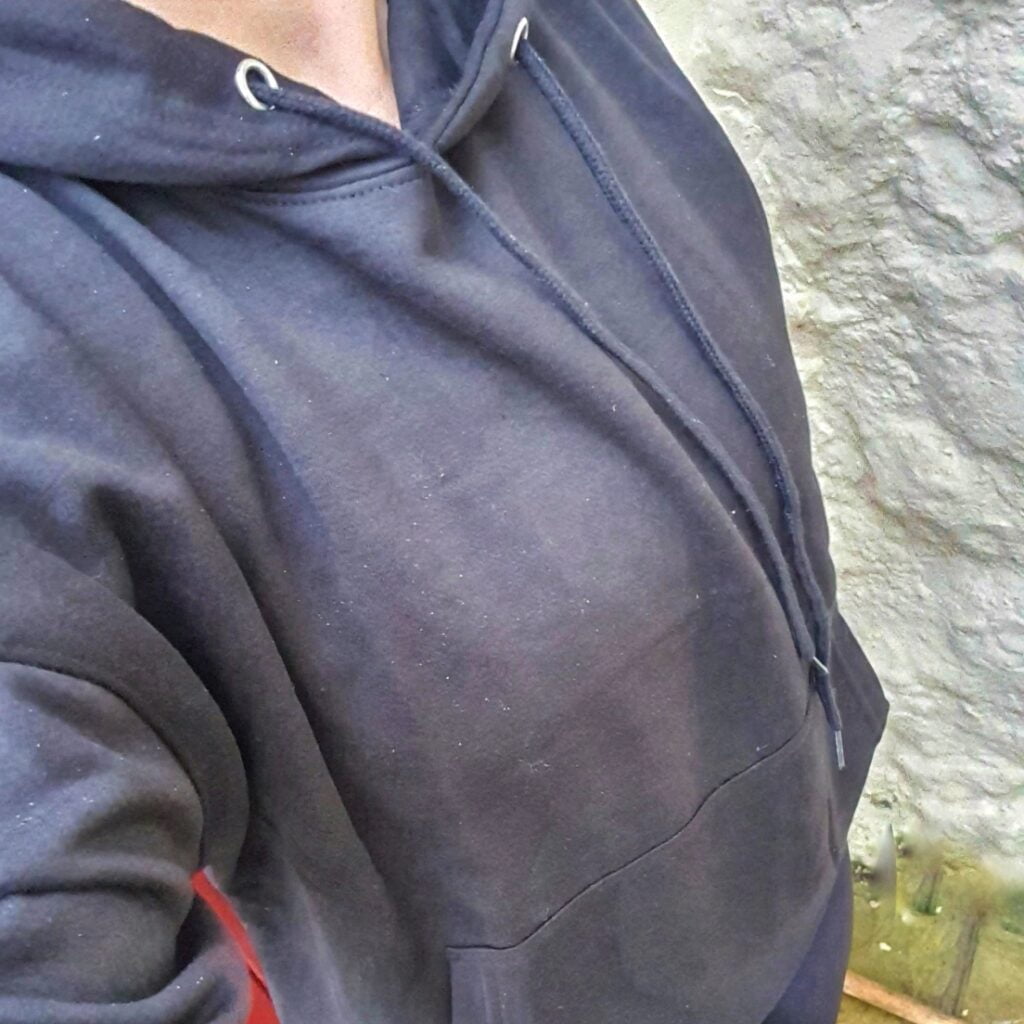 Featuring a pullover style hoodie with a front pocket and high waisted, cuffed hem joggers in a luxe oversized fit, this loungewear set will have you feeling cosy but chic at the same time.
Available in sizes 6-14.
Crewneck sets
If a hoodie gets in your way, gets you a bit tangled, or you don't like all the ruffle around your neck, you could go for a crewneck instead. Still as csy and comfy of course. This Grey Oversized Crew Neck Sweatshirt Cuffed Joggers Loungewear Set is the perfect loungewear. This set is so soft and fleecy inside, it really is so warm.
It has an oversized fit, a crew neck, a high waist and a cuffed ankle. Also available in sizes 6-14, and other colours too – this Grey Crewneck Jogger Set is a must have.
Cropped hoodie and jogger sets
If big and baggy isn't your thing, what about this Pink Boxy Cropped Hoodie and Jogger Set? You can get it in other colours of course. Featuring a boxy fit cropped hoodie with cuffed joggers and an elasticated waist, this is a lovely loungewear set. Fluffy socks and a messy bun and you are ready for whatever the day brings! This set is available in sizes 6-16.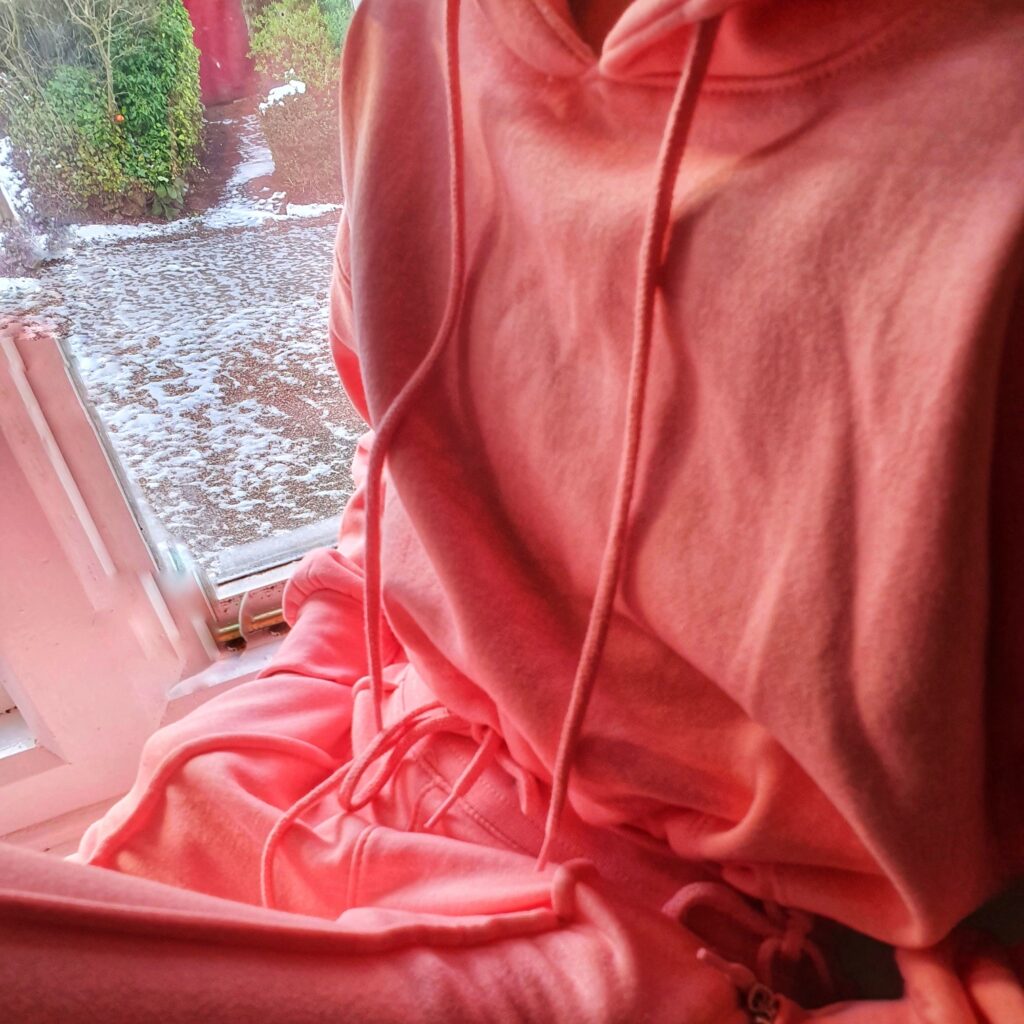 What's your current favourite loungewear set? Are you mainly wearing loungewear at home at the moment? What is you at home outfit of choice?
Ready to get your loungewear look on lock for less? Shop the £8 loungewear collection at Femme Luxe and you won't be disappointed. This collection is all about chill day vibes that won't break the bank, and there are tons to choose from!
Here's hoping virus rates can drops enough soon that lockdown can end, but in the meantime, let's stay comfy and cosy.
This is a collaborative article