The chance to put your feet up doesn't have to be a 'once a year' treat on Mother's Day – and spending more time with your loved ones doesn't have to be reserved for special occasions. New research from Sonos has revealed that families who listen to music out loud spend an extra hour together each week, as well as eating an extra meal together each week – that's 52 extra meals in a year!
Children are also more inclined to muck in on chores in musical homes, with 8 out of 10 agreeing that household tasks are easier when listening to music – so turn up the music and notice the difference for yourself!
The survey, of more than 4000 Brits, also found that:
One fifth expressed their love of someone because music was playing out loud.
Two out of three agree that playing music out loud is a way of easing tension in the household.
More than half of households stated that listening to music has inspired members of their households to hang out together.
Parents in musical homes are more likely to have had shared experiences with their children in the last week
Musical household-s experience more shared activities than non-musical households (10% more laughter, 20% more meals cooked together, 18% more hugging)
To put these findings to the test, Sonos challenged four families in the UK to experience a week without music, and a week with music in the home. The findings were incredibly positive and in most cases replicated the findings of the survey.
Renowned psychologist Dr Linda Papadopoulos analysed the all of the research and commented: "The behaviours we engage in at home can either facilitate communication or create barriers to it.  Screen time is something that is often cited as distracting people from feeling that they are properly engaging and interacting with those at home. The Music Makes it Home study highlights the benefits that music can have in breaking down barriers, helping communication – and ultimately making time at home with loved ones enjoyable."
I find all these findings really interesting as they certainly mirror our experiences at home. Playing music certainly brings us all together and there is nothing like a few tunes to combat any bad mood. We often put music on throughout the house before taking the children up for a bath in the evening. Everyone has a chance to pick a song and we all sing and dance around. Very therapeutic and a brilliant way to spend quality time together.
Watching the little ones bust a few moves is always brilliant and the always find various objects to use as microphones for the full pop star effect. You know things are getting serious when the real thing gets brought out though! Then the competition begins!
There's always some discussion about who takes on each role in their 'band' and I can totally see them forming a band in the future – they love music and have serious rhythm.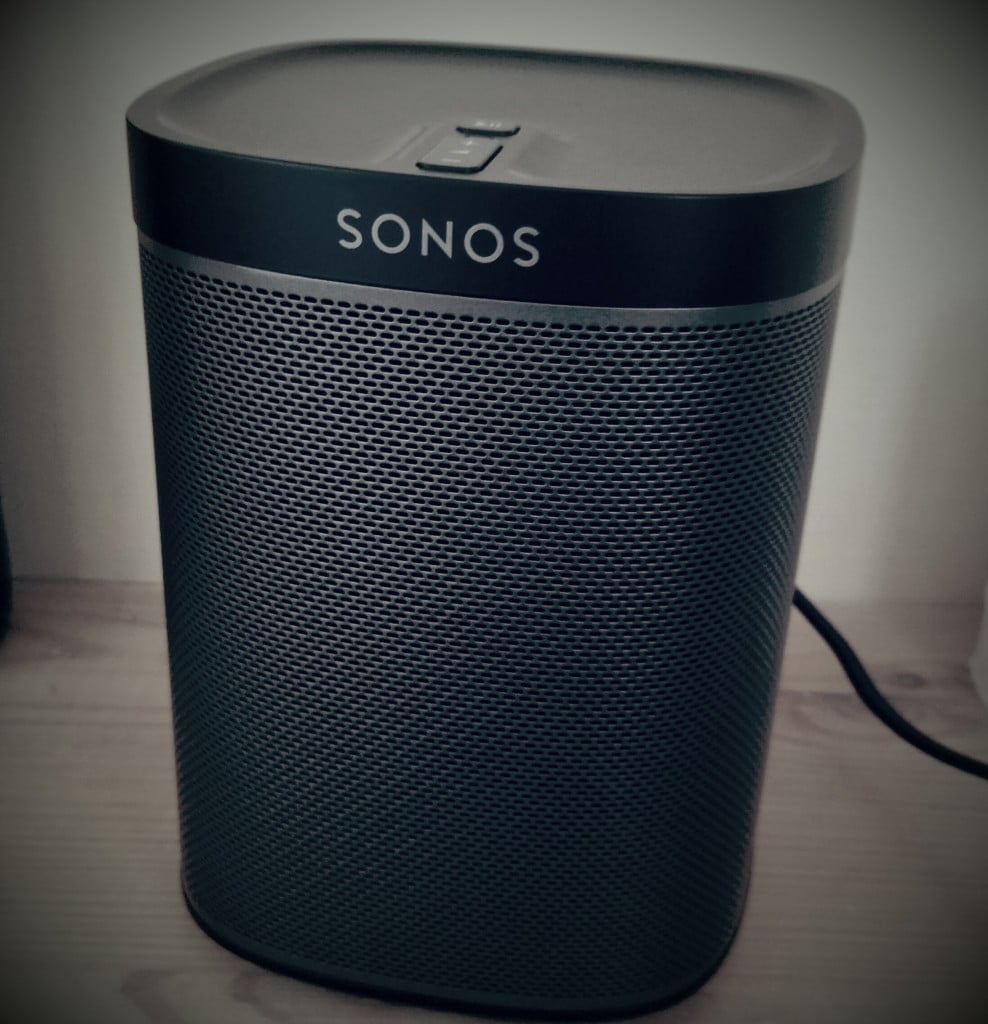 Sonos is a really easy way to ensure everyone has a chance to choose their favourite song. We use Spotify and can pretty much find anything the children request to play and sing along to. The sound through even a Sonos PLAY:1 speaker is really good and it is so handy to be able to control it from a smartphone or laptop. The Sonos system is so easy to set up and you can build up your collection over time, if you want to add additional speakers in other rooms at a later date. Ours sits in the kitchen as that is the hub of our home and where everyone seems to congregate.
There is always a bit of break dancing from the boys and a mixture of street dance and ballet from our big girl to accompany the tunes!
Are you music lovers? Do you listen to music as a family?