Results from a new survey by One Poll of parents with children aged 5 – 12 show a significant level of anxiety about the return to the classroom: almost three quarters of those surveyed (74%) said they were worried about the infection risk for their family.
The survey, conducted by OptiBac Probiotics, the UK's most trusted * friendly bacteria supplements, also found that 46% of parents were looking forward to having their children socialise in school again. However, over half (51%) could not forget the risk of infection, despite seeing the benefits of 'Back to School'.
Three quarters of parents will be taking special measures to help ward off bugs among their family, boost immunity and stave off infection, including:
One in five (20%) will be giving their children probiotics
According to a quarter of respondents (24%), the whole family will be taking a probiotic supplement
47% will make children wear masks when out and about
Over a third (37%) will tell their family to change their clothes when returning home
Dr Kate Stephens, Gut Microbiologist at OptiBac Probiotics, comments: "The start of September has always been a key milestone in the year for children and their parents, but this year it has a special significance for the whole family as the world tries to get back to normal post COVID-19 lockdown.
"It's completely understandable that there is a high level of apprehension amongst parents, as children often pick up a variety of bugs at school. However, you can help to support your immunity by starting with your gut, which is where 70% of your immune system resides. There are a few simple measures you can take as a family to help improve your gut health:
Get moving: You shouldn't stop moving just because Joe Wicks has finished his PE lessons! Exercise keeps your bowels moving and your immune system strong. Take some family time to go for a brisk walk or a game of football
You are what you eat: Keep your family's diet varied and vitamin rich. Vitamins are important for immune function, especially vitamin C. You can find this in your glass of orange juice at breakfast, or in green vegetables like the dreaded broccoli
Take a probiotic supplement: One of the most common questions I get asked is 'how can probiotics boost our immunity' – this is a really good question! To be clear, probiotics cannot prevent someone from getting sick, or act as a cure, but certain types have been shown to reduce the duration and risk of illness, as well as severity. Friendly bacteria help form a physical barrier to protect against any invading bugs. They also produce molecules to help kill some harmful microbes. Finally, they constantly communicate with the immune system and teach it how to work correctly. Unfortunately, there are so many lifestyle factors, including stress, antibiotics and poor diet, that can reduce our levels of friendly bacteria, which in turn affects our immune system. This is why topping up our levels of friendly bacteria with probiotics specifically researched for immune health could provide that extra support. You can find different products and strains to suit the whole family. When it comes to probiotics, it is not a one size fits all approach. My recommendations from the OptiBac range are:
'For daily immunity' – a daily supplement for adults created especially for those looking for natural immune support. It contains 5 billion live cultures per capsule of the strain Lactobacillus paracasei CASEI 431®, a clinical trial tested strain, as well as vitamin C which helps to support a healthy immune system. RRP £12.99 for 30 capsules.
'For babies & children' – a high quality, good bacteria daily supplement especially for infants and children to help boost their immunity and gut health. The product Contains B. infantis Rosell-33, L. acidophilus Rosell-52 and B. bifidum Rosell-71, all of which have been extensively researched in children. RRP £6.99 for 10 sachets, £16.99 for 30 sachets and £45.99 for 90 sachets."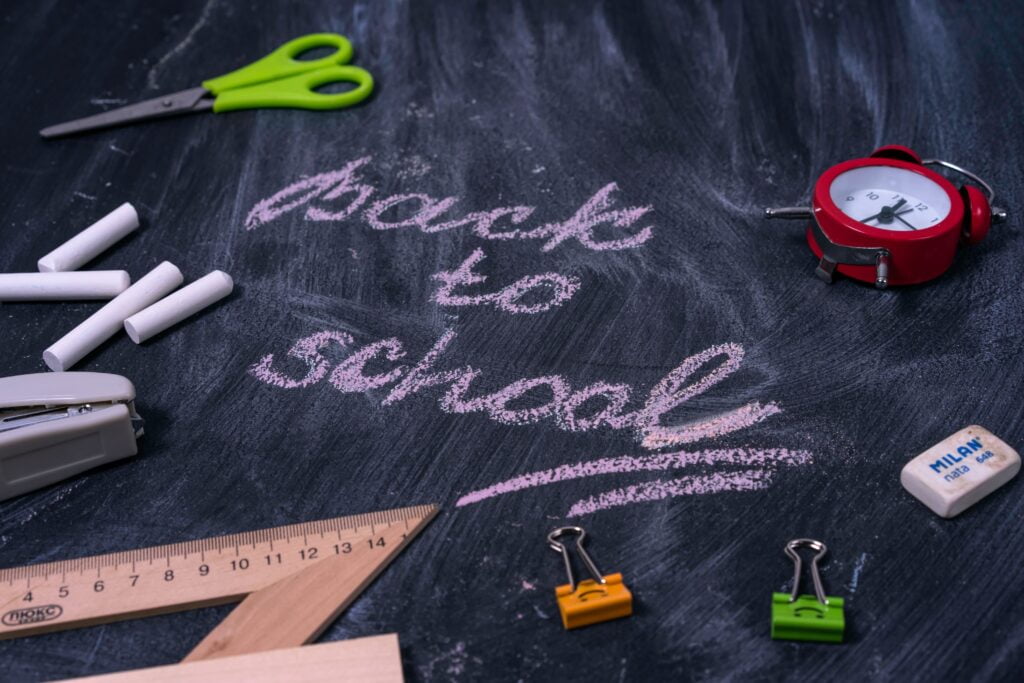 Back to School will certainly look – and feel – very different this year, but taking some small steps to help enhance your family's immunity could make the preparations easier.