When you become a parent regular nights out can become a thing of the past. This isn't the case for all parents of course. Some people seem to manage to continue life as before with free on tap and continuous baby sitters, in the form of family members.
For the majority of us parents though, going out, even just to the cinema or for dinner involves considerable planning, coordination and cost. Parents might look forward to a night out for ages, for it to be cancelled at the last minute because either one of the children or the babysitter is ill. You then have to muster up the enthusiasm to start planning all over again.
Whilst it is nice go out once in a while to somewhere without a soft play, plastic cutlery, highchairs and a baby change, I have to say that I didn't have children to simply hand them over to someone else so I could carry on with my pre-baby social life.
There is a lot to be said for a good night in. Many busy parents don't often get the chance to just relax in front of a movie, enjoy a long hot bath, or just spend time chatting over a bottle of wine. Making time to do that can feel like a treat in itself.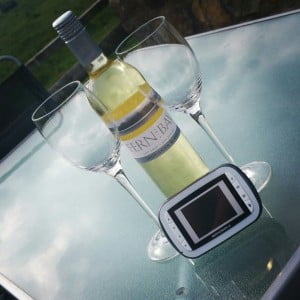 Here are a few ideas for nights in:
Spend time planning and cooking a nice meal
Choose a movie to watch- make your own popcorn or nachos
Find a great box set to enjoy over a few nights
Enjoy a bottle of wine or spend the evening making mocktails and cocktails
Relax in a bath
Play that board game you had for Christmas five years ago
If it is nice, grab the baby monitor and sit out in the garden for a while
You can currently get up to 50% off in the Rakuten summer sale – there you will find endless things to help make a great night in. From DVD box sets to baby monitors!
What do you enjoy doing on a night in?